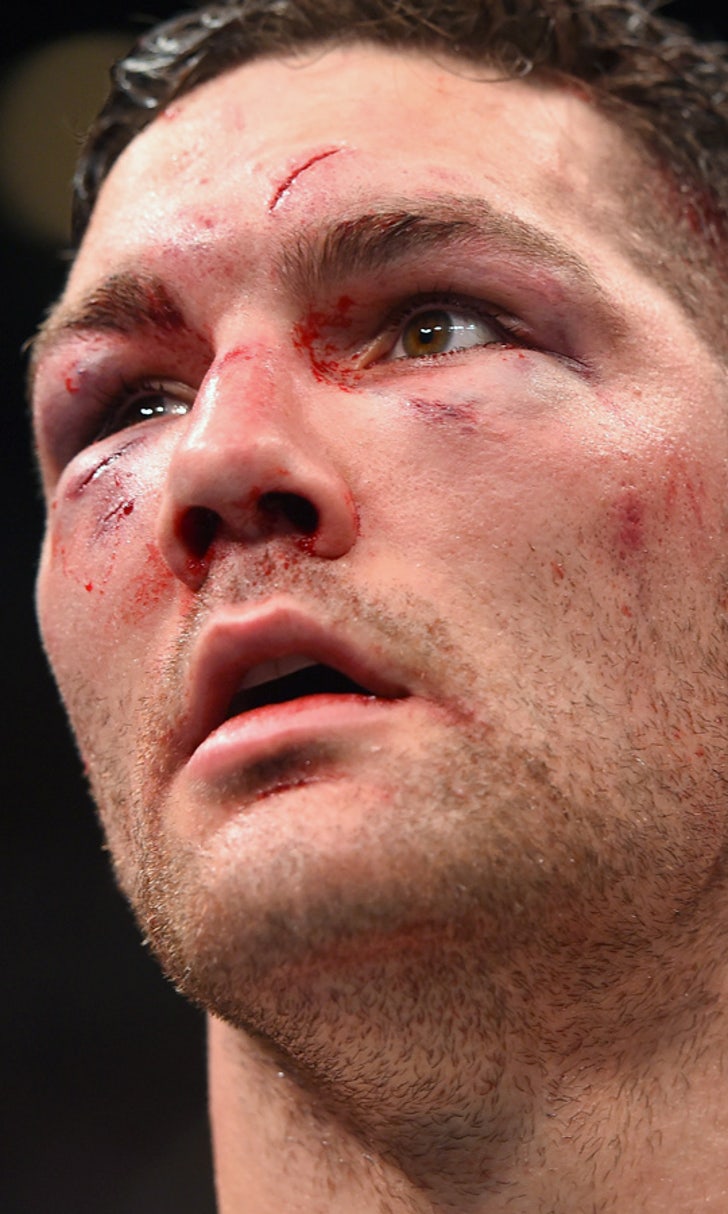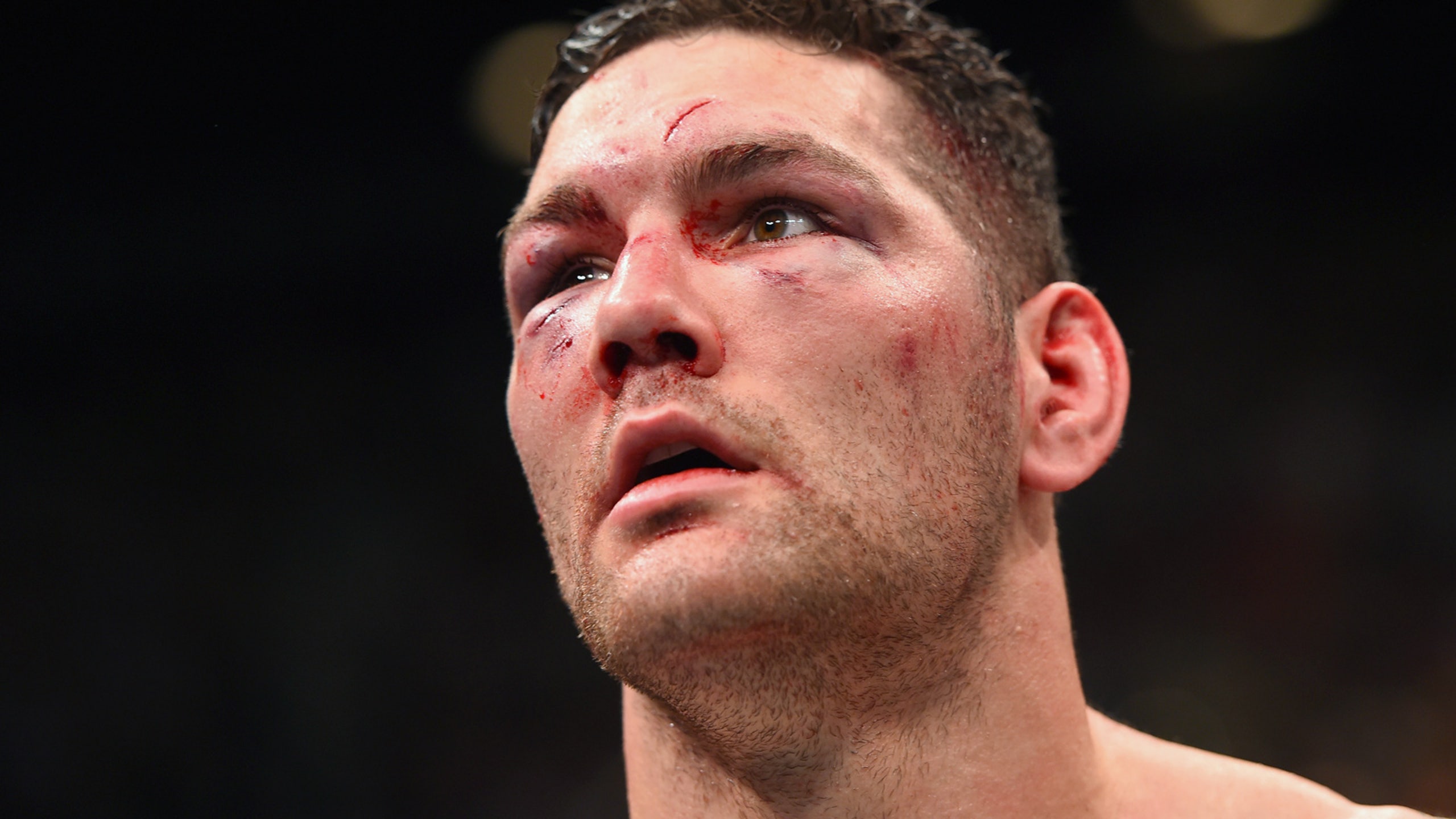 Chris Weidman: I'm glad I lost
BY Elias Cepeda • January 12, 2016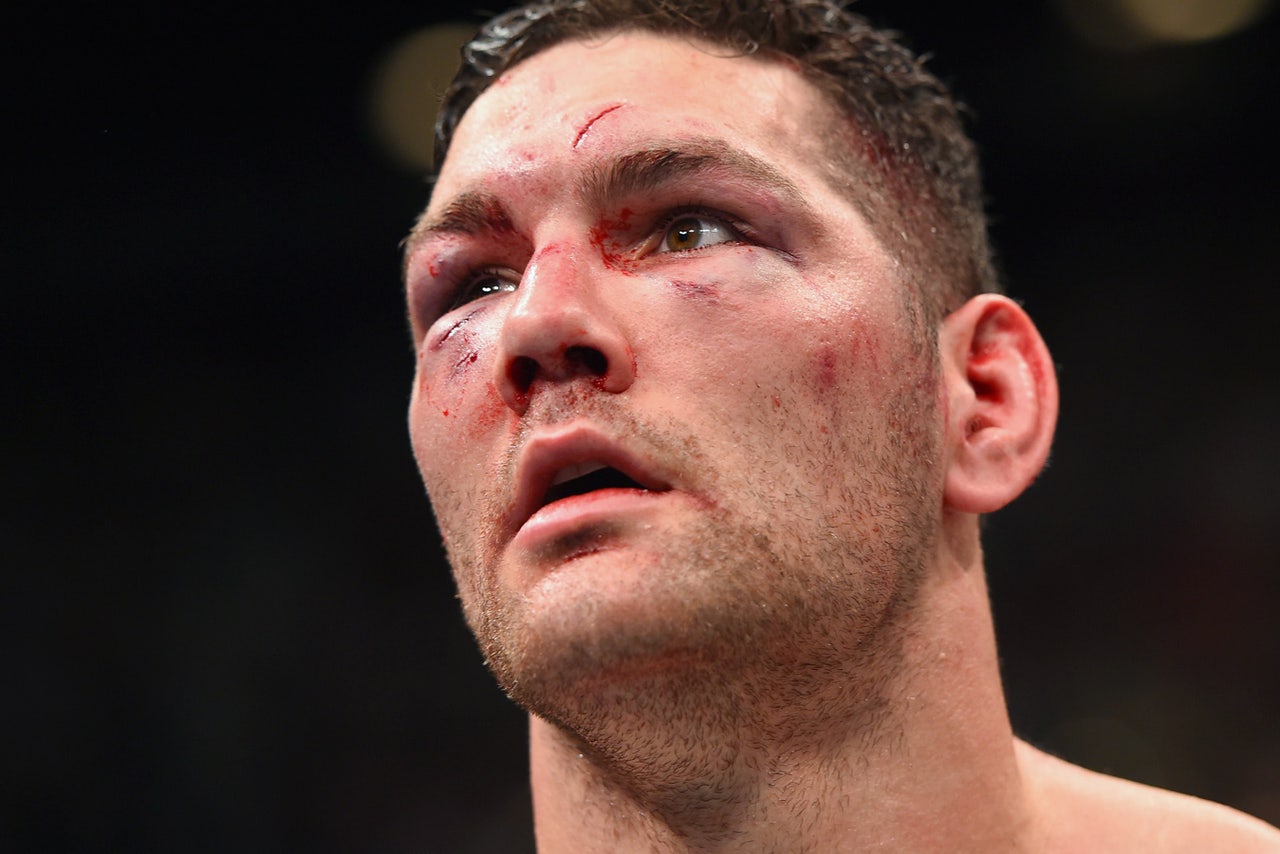 In the third round of his UFC 194 co-main event middleweight title defense, Chris Weidman threw a spinning head kick that missed, and opened him up. Challenger Luke Rockhold capitalized, took him down and pounded on him for the rest of the round, bloodying and battering the defending champ.
That was the start of the end for Weidman. Up until that point, he and Rockhold fought one another closely at a high pace.
After the kick, Weidman was dominated. Still, "The All-American" doesn't regret throwing it.
In fact, he's glad that he lost the fight. "I don't regret doing that, because I'm happy I lost," he told MMA Fighting, this week.
"Everybody has been talking about the kick, and I do feel like I was winning the fight, but I was running on like two cylinders and I feel like I deserved to lose that fight, and I'm happy I did . . . He took me down. But that doesn't mean it should be the end of the fight for me."
Weidman is plenty critical of himself, after his first professional loss, but the kick just isn't one of the things that is stuck in his craw. He said that he felt things not going very well during training camp, weeks earlier.
Now that he's finally lost, he has an excuse to make changes he sees as needed. "There were things that I should've been doing that I didn't do as soon as I hit the ground, and there's reasons I didn't. There's things that I'm excited about to change, to do things differently," he said.
"Now I have the ability to come back, better," he continued.
"If I would have won the fight, I don't think my improvement from fight to fight would've been there. I think I would've stuck with the same things -- the 'If it's not broke, don't fix it,' [attitude]. Being undefeated for that long of a time, you just don't feel a need to change things. So I now have that gift, to be able to just be free. Whatever I feel I need to do, I can do without second-guessing myself."
Make no mistake about it, losing is a foreign and not pleasant feeling for Weidman. "It was surreal," he said.
"It was just weird losing."
Now, however, it is simply time to make the most of the experience. The fighter said he had trouble getting motivated before the Rockhold fight.
Without his belt, and with new bruises and his first 'L,' motivation will no longer be an issue. "But then, shortly after you realize -- 'You know what, this is part of the plan. This is what was meant to happen,' " he concluded.
"He was the better man that night, and there's a million things in my mind that I know could've gone differently and that I could've done differently during camp and in the fight."
---
---