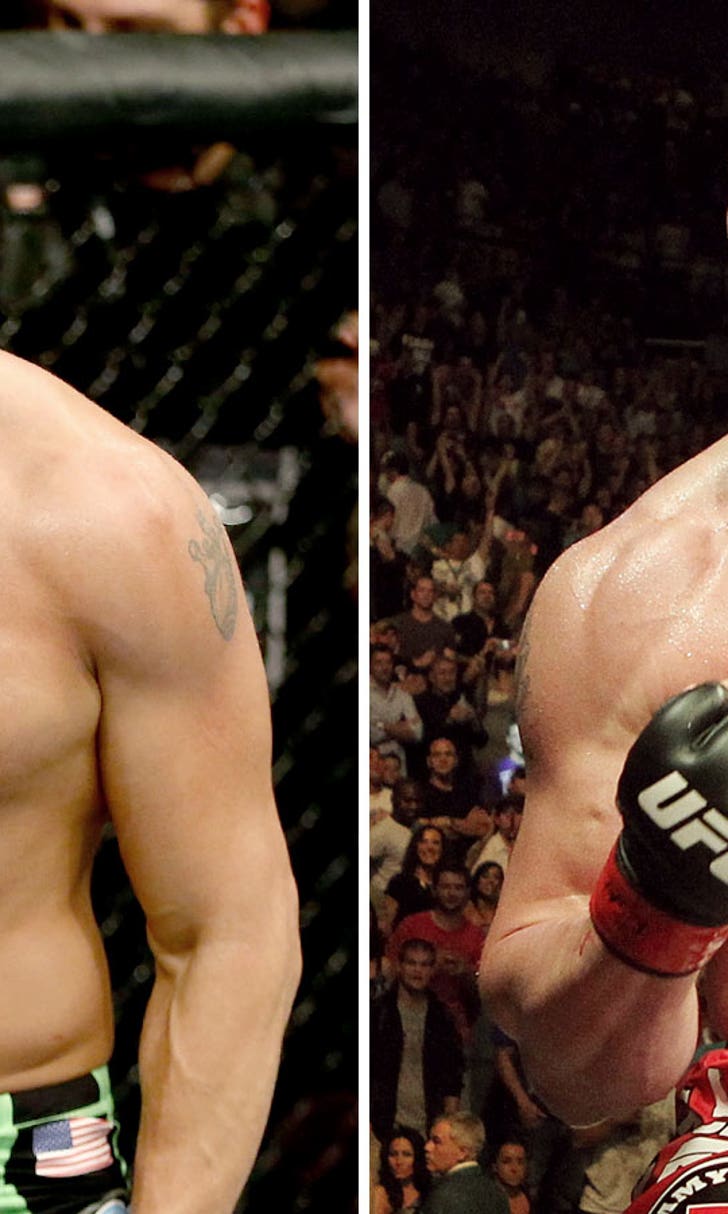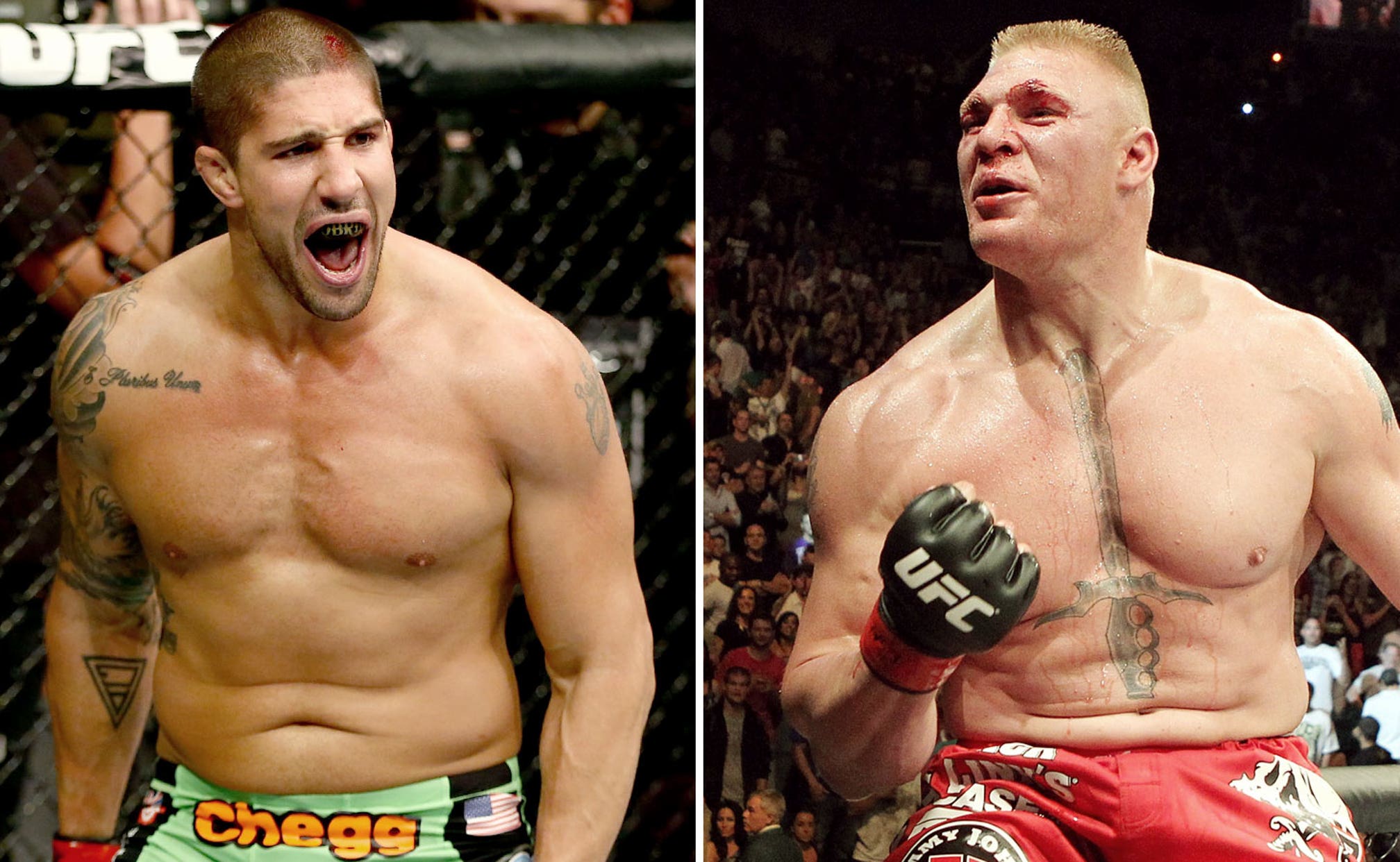 Brendan Schaub on Brock Lesnar fight: 'Sign me the f#%k up'
BY Elias Cepeda • January 12, 2015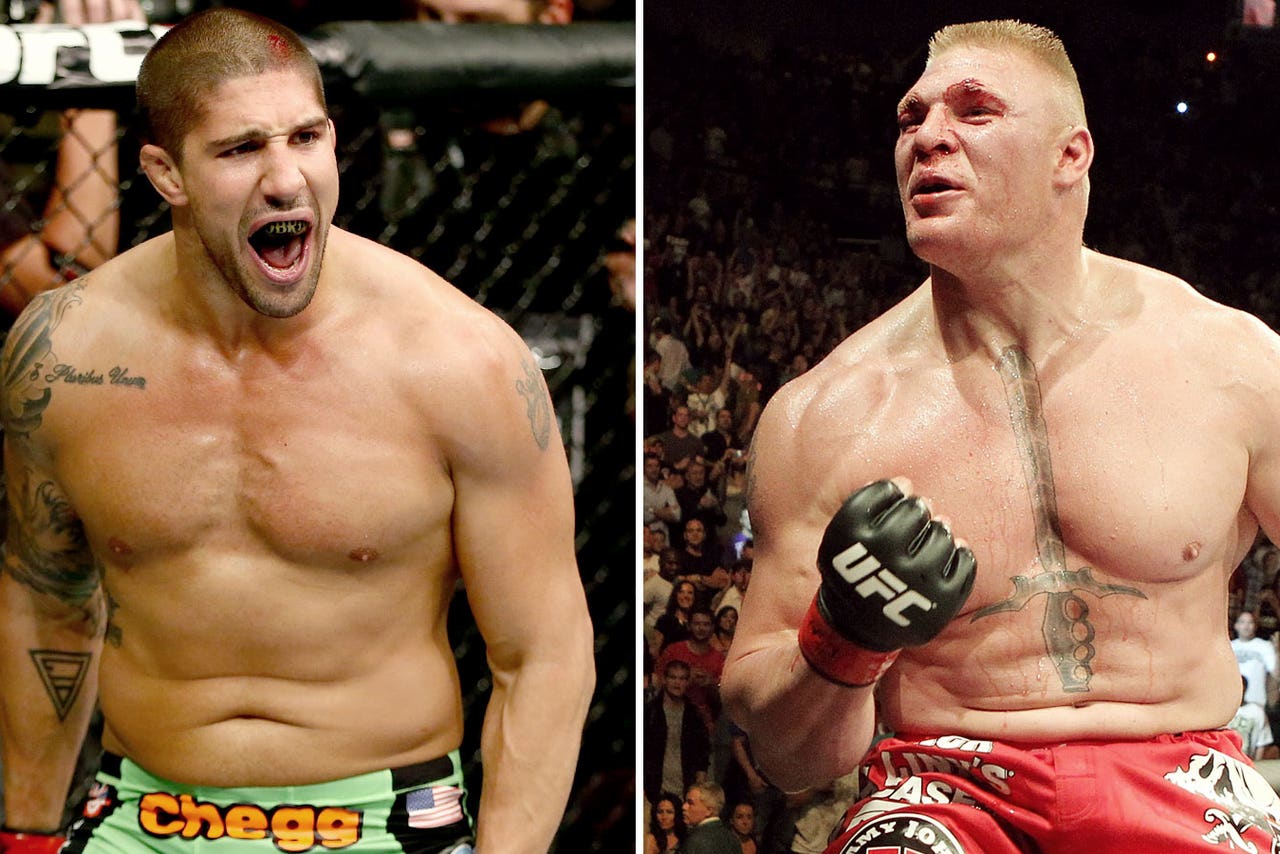 In recent months, the MMA world has been abuzz with rumors that Brock Lesnar would make a UFC comeback after his WWE contract is up. UFC heavyweight and "The Fighter and the Kid" podcast co-host Brendan Schaub has no ill will toward former champion and current WWE star Lesnar, but he'd welcome a fight with him.
Schaub thinks it would be a mistake for the former NCAA Division I wrestling champion to return to competition, but would be happy profit from it. "I like the guy," Schaub tells FOX Sports of Lesnar.
"If you're going to pay me $5 million to take fake punches, I don't know why you would come back over to the UFC. ... There's no way that Lesnar can be out on the WWE circuit for the past few years, while everyone else is on a world-class level in real fighting, he's mistaken."
That said, Schaub concedes that Lesnar would bring much-needed star power to the UFC. "Yeah, man, I think the UFC needs a guy like Brock Lesnar," he says.
"He's a bona fide superstar. There is no one more compelling than Lesnar. He's the most famous guy in combat sports because of his WWE background. Makes sense for him to come back to the UFC."
He may be considered an underdog in a hypothetical potential fight against Lesnar, but "The Hybrid" insists he'd jump at the chance to fight a crossover star like him. "The thing about the heavyweight division is that everyone is a monster. Everyone is dangerous. So you just want to fight the most famous guy possible, because everyone is going to be tough," he explains.
"There will be a lot of guys waiting to fight Lesnar, and I'd love to be the guy. Is it going to happen? I'm not sure. I've fought a lot tougher guys than Lesnar, I can tell you that.
"My last three fights, I've fought Travis Browne, Andrei Arlovski and Matt Mitrione, all high-ranked guys. I think I beat two of those guys, so when they ask me if I'd fight Brock Lesnar, sure, sign me the [expletive] up."
---
---