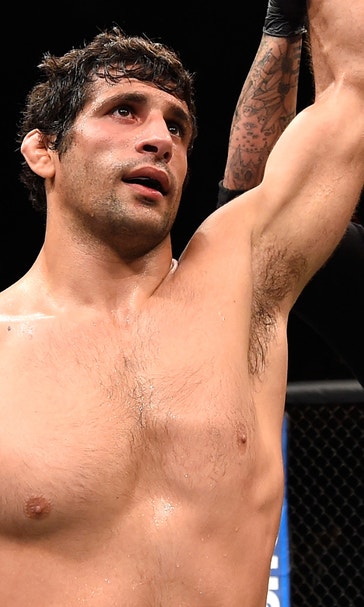 Beneil Dariush stops Rashid Magomedov's 12-fight win streak
BY Damon Martin • November 15, 2016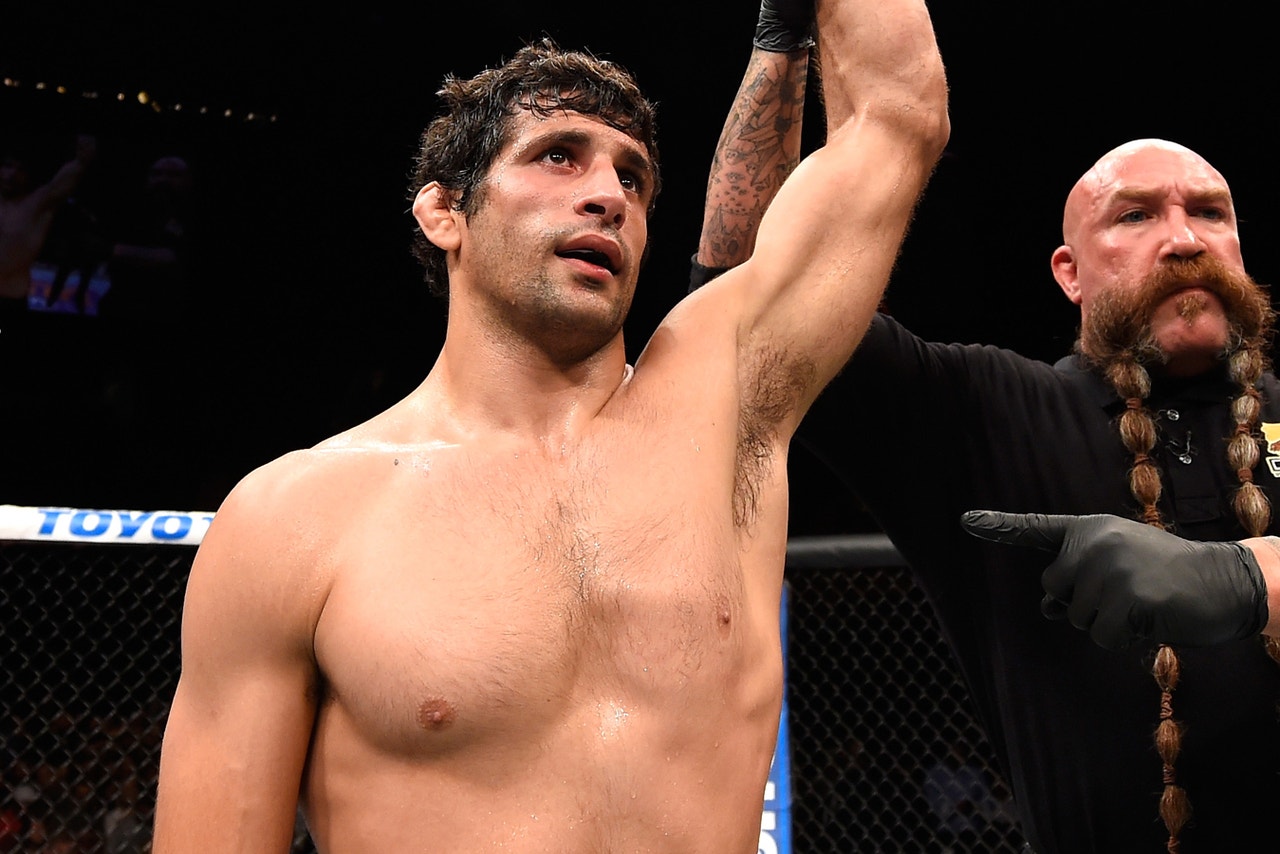 Beneil Dariush knew it was going to be a grind to get past Rashid Magomedov on Saturday night in Mexico City.
Despite being ranked six spots higher than Magomedov going into the fight, Dariush was dead even with the Dagestani native according to the odds makers.
What resulted proved those odds correct as Dariush had to battle a tough-as-nails opponent over 15 minutes to finally earn the unanimous decision victory.
As the fight got underway, Dariush showed willingness to engage with Magomedov on the feet as the two lightweights started exchanging kicks. While he was giving as good as he was getting, Dariush eventually saw an opening to lock Magomedov in the clinch and that ended up being a very effective game plan.
Whether he was grabbing onto the Muay Thai clinch behind the head and peppering Magomedov with knees to the body or locking him up against the cage and grinding him against the fence, Dariush was in control for the biggest part of the fight.
Magomedov did his best to return fire in the rare moments he escaped Dariush's clutches including a series of punishing body kicks, but it never resulted in any serious offence being mounted.
In the end, Dariush racked up more points on the judges scorecards with his aggression and better control every time he engaged in the clinch with Magomedov over three rounds.
"So tough and such a good heart," Dariush said about Magomedov. "I felt him breathing hard and he kept coming."
Dariush put an end to Magomedov's 12-fight win streak as he earned his third victory in a row while making a strong statement against another top 15 lightweight.
---
---