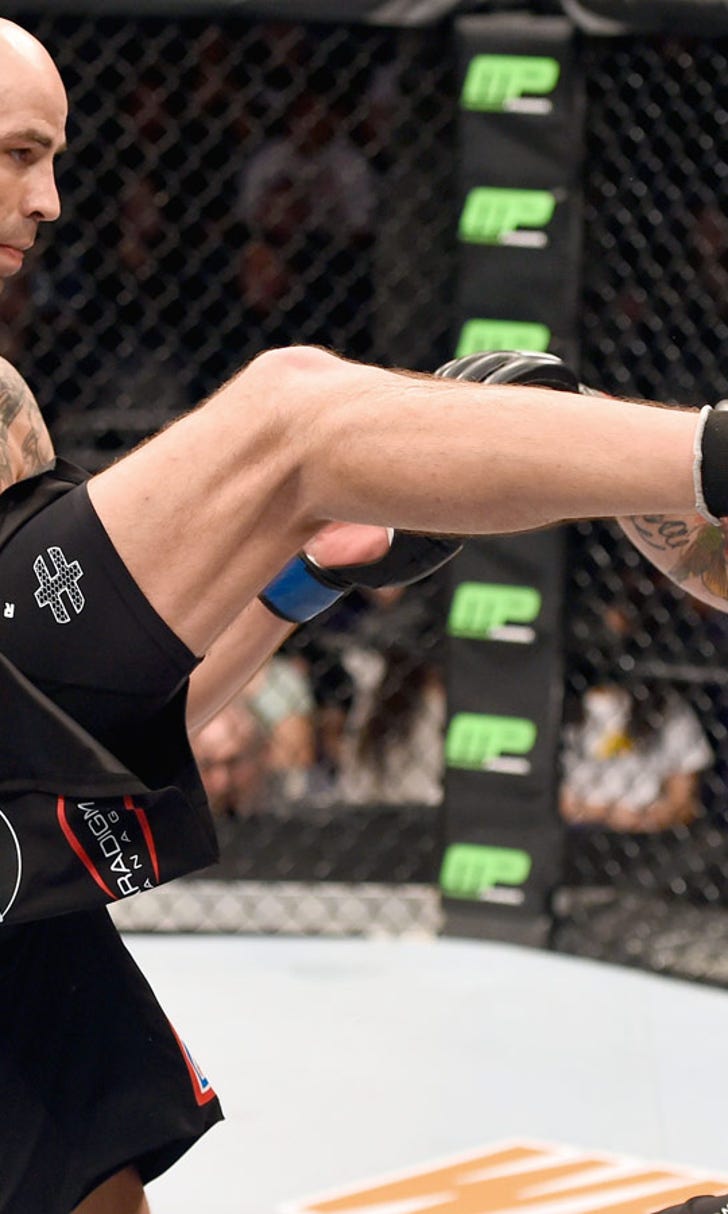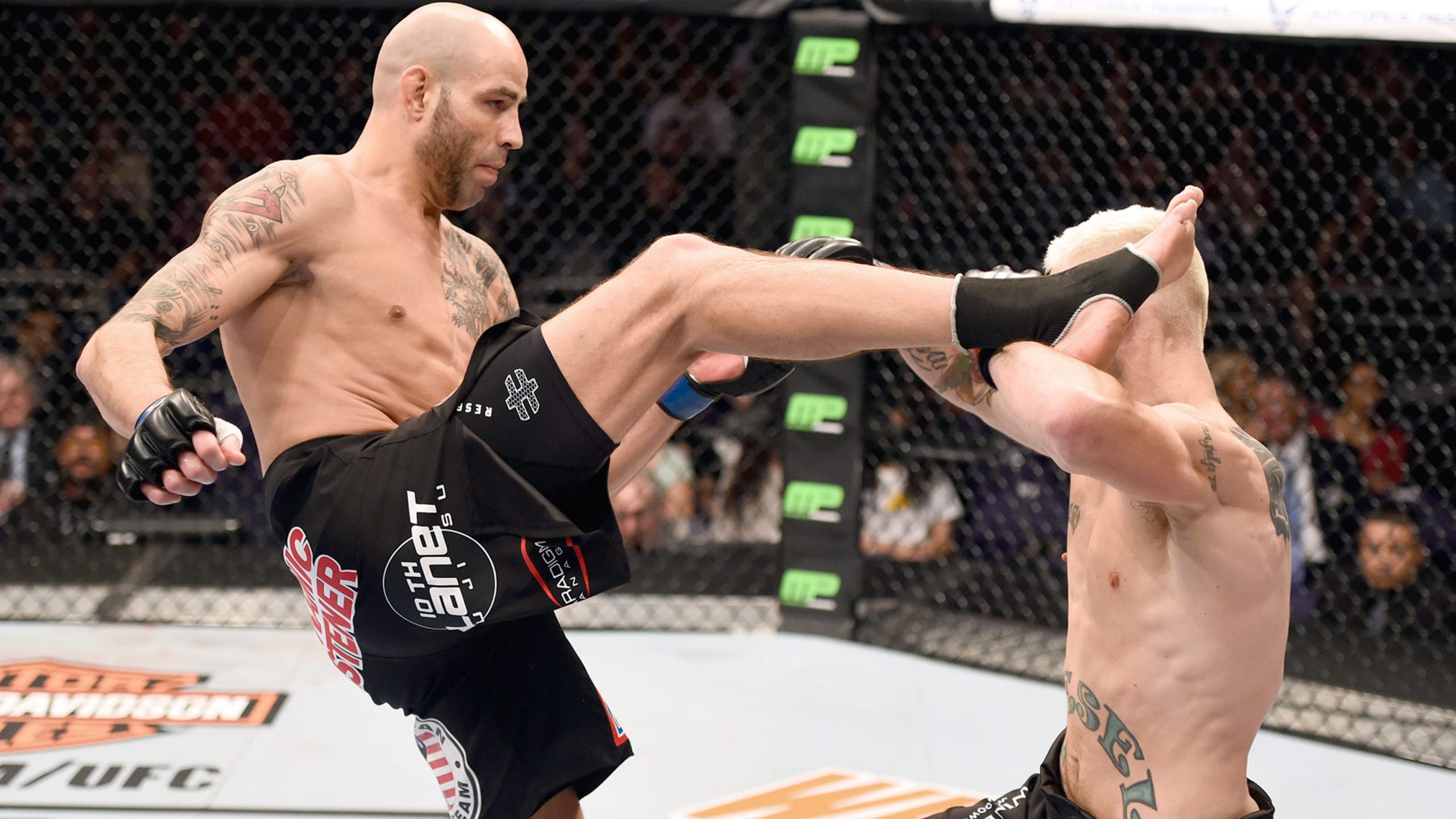 Ben Saunders never wanted to be anywhere but the UFC
BY Damon Martin • January 15, 2016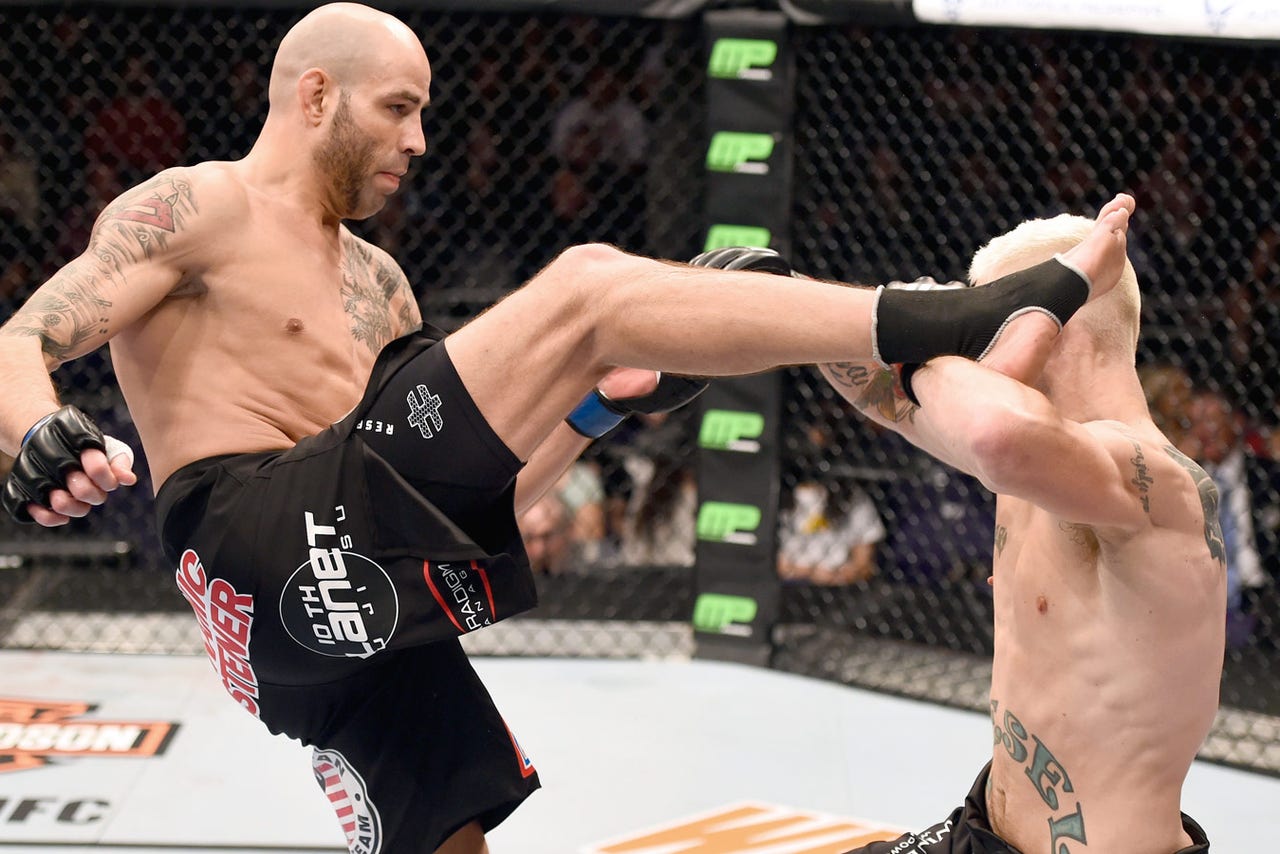 When Ben Saunders got cut from the UFC in 2010 following two straight losses, he wasn't upset or angry with the decision but instead became more determined than ever before to get back there again.
Saunders grew up in the UFC as part of "The Ultimate Fighter" cast, and he knew if he was ever going to be considered on one of the best fighters in the world, that's where he needed to be.
Unfortunately it took Saunders the better part of four years to finally get the call to come back to the UFC, but following a three fight win streak to restart his career again, he realizes it was worth the wait.
"Anybody's that's been following my career, especially when I got cut from the UFC the first time, I made a big statement on my social media letting everybody know where I was mentally and what my goals were. I had no issues with the cut, the cut was pretty straight forward.  The entire welterweight division was overrun by great wrestlers and I needed to step my ground game up. They never said anything about my stand up because that was looking sharp even with my exit from the UFC," Saunders told FOX Sports.
"But I made a promise to myself right then and there -- I will make it back to the UFC and prove that I'm UFC caliber."
During his time away from the UFC, Saunders fought in a couple different promotions but there was one point during his career stretch that he just wasn't enjoying his fights anymore. Whether it was dealing with contract negotiations or just the general burnout of not being happy at his job, Saunders suffered and his performances followed suit.
His record outside the UFC was a very respectable 8-3 but Saunders knows for certain his head wasn't in the right place for many of those fights and it showed.
"If you're in the fight game and you're dealing with tough matchups or skill sets that match you and they want it more than you, they're going to take it," Saunders said.
Thankfully, Saunders eventually got the call to return to the UFC and it was not only a welcome invitation but his performances since then have spoken volumes about his improvements and the happiness he feels to be back inside the Octagon.
Even when many fans were clamoring for Saunders' upcoming fight with Patrick Cote to get a slot on the FS1 main card instead of the prelims, the Florida based welterweight had no problem whatsoever with his placement on the card.
Actually, Saunders is so overjoyed to be back he even told the UFC to put him as the first fight of the night if that's what they needed out of him.
"Honestly, I can't tell the world enough just how grateful I am to be back with the UFC," Saunders said. "I have no issues whatsoever. I've told them, throw me on the damn undercard. Make me the first fight of the night, I have no problem with that."
Saunders is also excited because the welterweight division he left behind in 2010 is much different than the one he returned to recently.
The division was previously filled with a lot of top notch wrestlers who ruled the roost including champion Georges St-Pierre, but Saunders sees a big shift lately to a striking heavy, thrilling weight class that's known for putting on some of the most exciting fights in the sport.
Saunders certainly didn't forget about his wrestling, but he's anxious to climb the ladder again and the next rung is his fight with Cote this weekend.
"There's a big change of events and a lot of different styles in the top 10. Obviously, Johny Hendricks is a phenomenal wrestler at the top there, bringing the wrestler aspect of the game but he's got knockout power, too. It's definitely intriguing and it excites me to see such a mix up and stylistically, I've created my style based on the Bruce Lee philosophy," Saunders explained.
"Take what's useful, discard what's useless and create what's essentially your own. I train to be prepared for everything. No matter what kind of fighter I'm fighting, I'm very confident in my stand up and I'm very competent on the ground. I'm looking to shock the world as much as I can."
---
---