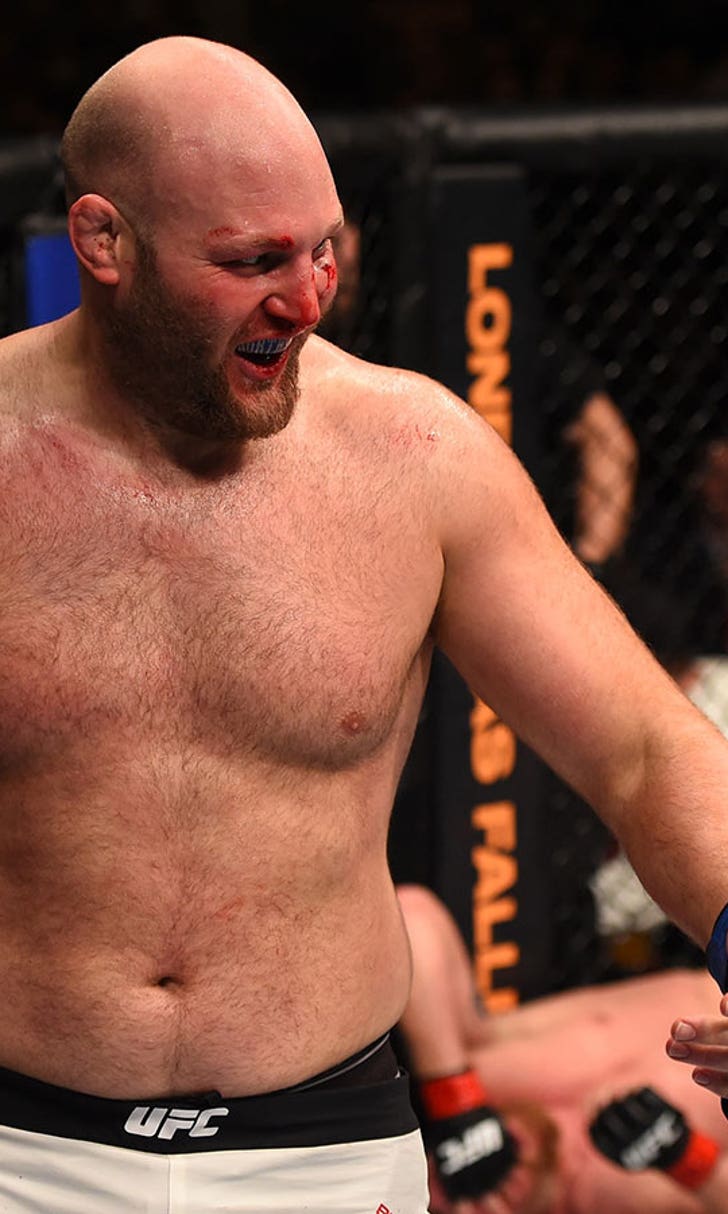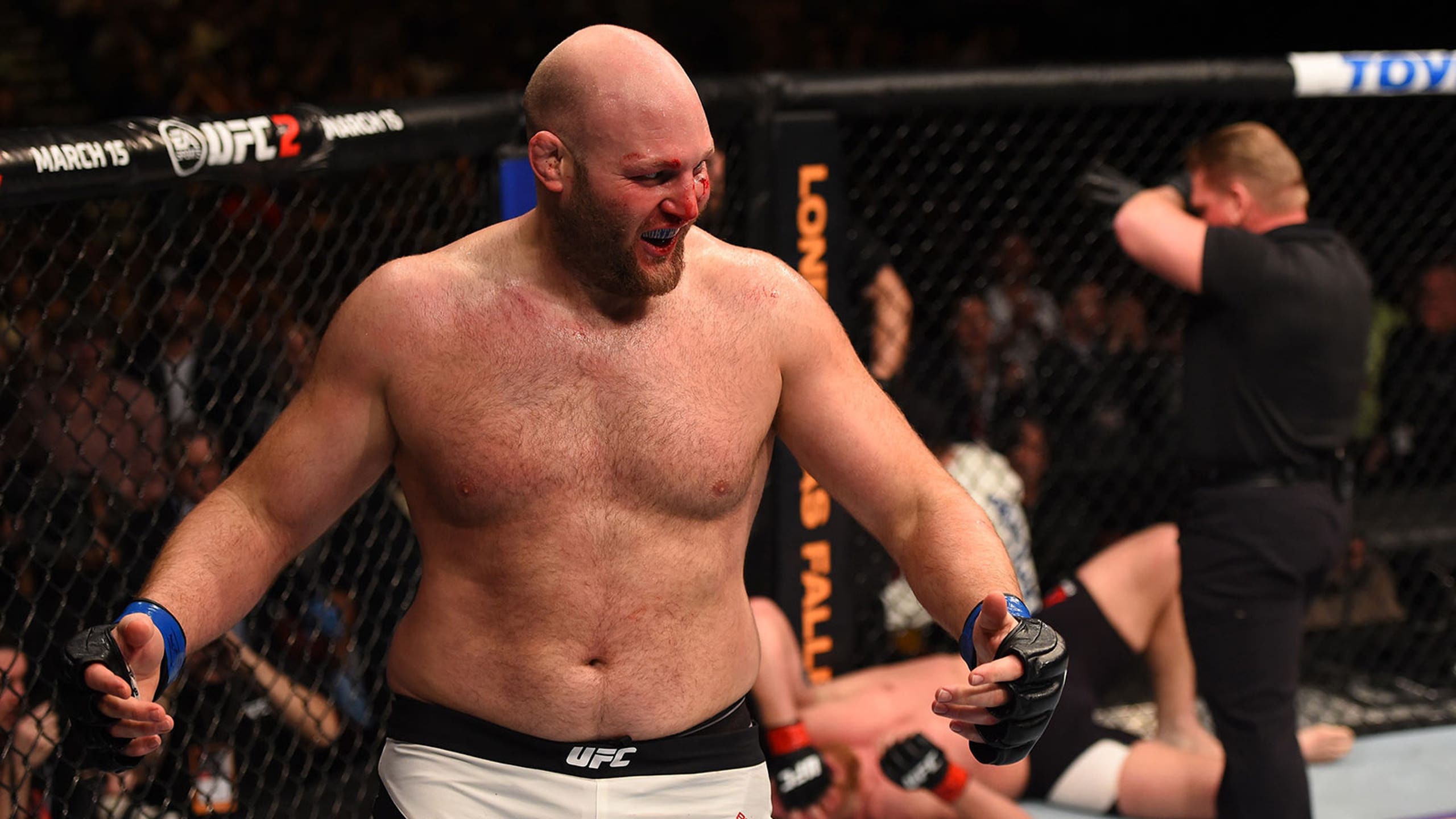 Ben Rothwell: 'My No. 1 priority is laying waste to the entire division'
BY Damon Martin • January 31, 2016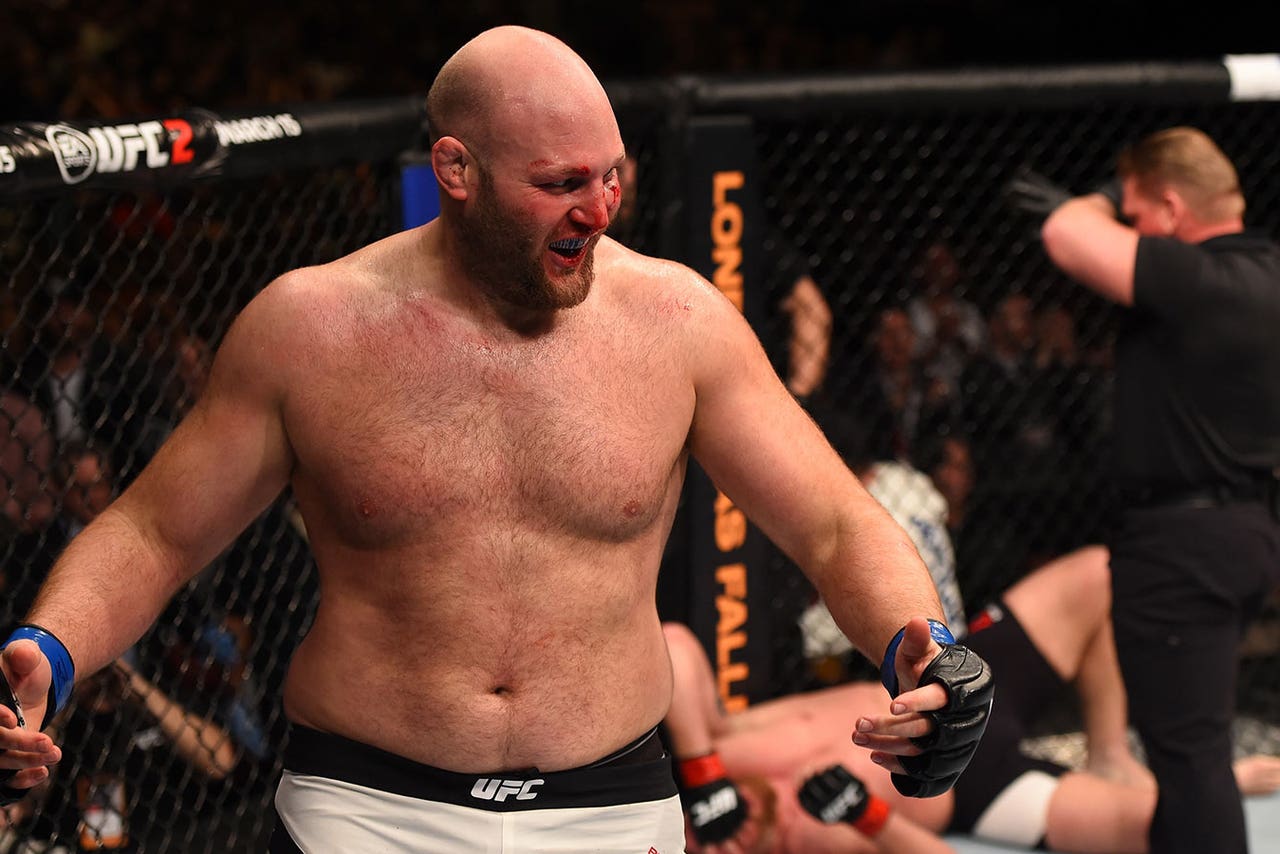 Ben Rothwell might be close to a title shot after submitting Josh Barnett on Saturday night but he's more interested in wiping out every single heavyweight in the division -- championship or not.
Rothwell has now won four fights in a row, including the win over Barnett, but his path to the title is still cloudy with heavyweight champion Fabricio Werdum and top contender Cain Velasquez both on the shelf with injuries. Stipe Miocic has also been promised a shot at the belt and it might leave Rothwell on the outside looking in after his latest victory.
Still, Rothwell isn't too concerned about it right now because the most important thing to him is beating every contender in his way until there is no one left standing but the champion.
"I'd like to see what the offer is. They don't make decisions tonight and they'll look at kind of what the situation is and I don't know -- do they remake the former champ and champ, do they do that fight still? That's going to leave me and Stipe (Miocic) I believe. If they want to move things around and they're ready to put me in, I'll go in and I'll crush (Fabricio) Werdum and I'll take his belt," Rothwell said.
"The bottom line is I think the belt's going to come secondary because my No. 1 priority is laying waste to this entire division. Tonight wasn't about dancing or laughing, it was about making a statement. I made it tonight."
Despite his impressive victory, Rothwell was an underdog going into his fight with Barnett but he never saw that as a sign of disrespect to the work he's been doing lately.
Rothwell believes that now that he's taken out a former champion while quietly amassing a four fight win streak, no one can deny that he's one of the elite heavyweights in the division and should be knocking on the door of a title shot any day.
"I've been doing this for a long time and I'm all about paying your dues and I feel like I'll be surprised if I get overlooked now," Rothwell said. "Because now I feel I've paid some dues. Now I've shown the world what I can do."
If the title shot doesn't happen right now, Rothwell has a long list of names that could become his next opponent -- although there is one that sits near the top that would interest him more than anybody else on the roster.
"Of my nine losses, I've never been able to fight one of them again and it was like if I could just avenge one of them, yeah it would be Cain," Rothwell said. "Why? For so many years (he) held onto the belt and held a lot of guys from being able to fight for it. Of my losses, he's probably the toughest one that's on there, he's probably worth the most and it would probably mean the most to avenge that loss.
"I have a good string of guys right now on my win record that are showing that I'm one of the best in the world but I think adding Cain to it is what it's going to take to prove that I'm one of the very best heavyweights in the world."
Rothwell has been calling for fights against several heavyweights who have wins over him, but as of yet no one has answered.
Following this latest win, Rothwell plans on calling them out again until someone is willing to step up to take the challenge because he sees every heavyweight in front of him as just another road block to greatness.
"I've been calling out (Andrei) Arlovski, Cain (Velasquez), I'm going to say it one more time -- I'm here to lay waste to the entire division," Rothwell said. "That's every guy ranked in front of me. I put a target on them. If they're going to stand in my way from the belt, then unfortunately for them I'm going to crush them. That's what I'm here to do."
---
---