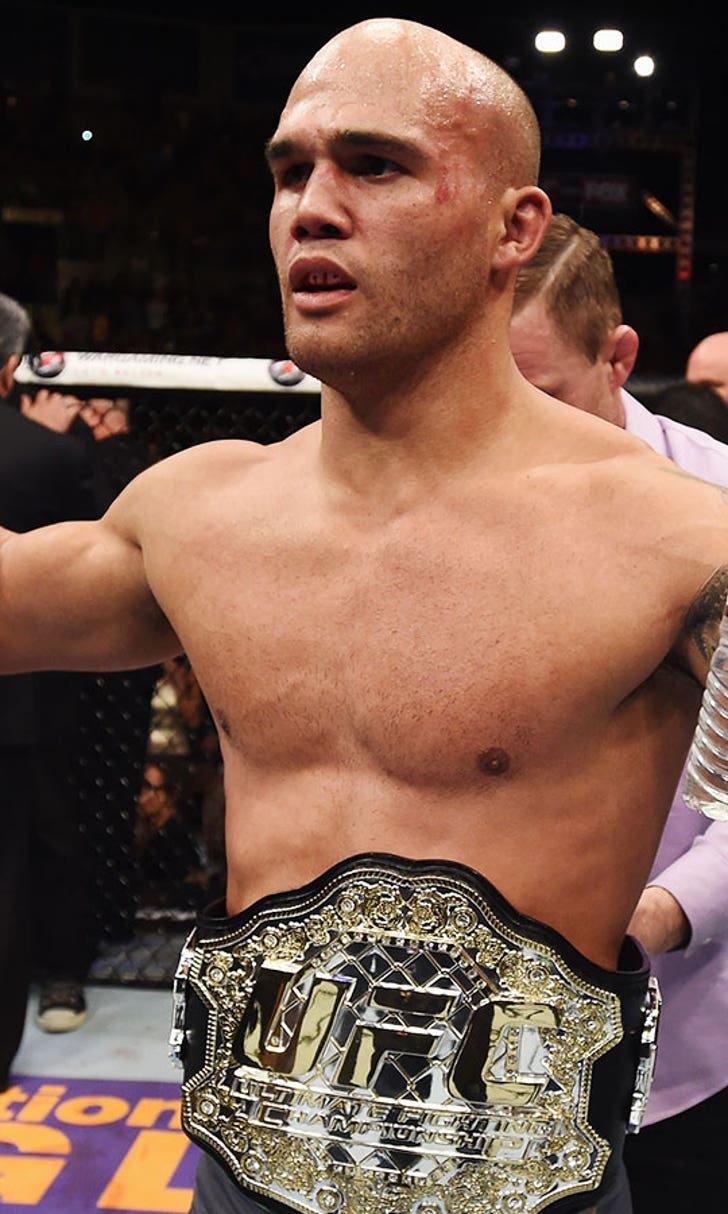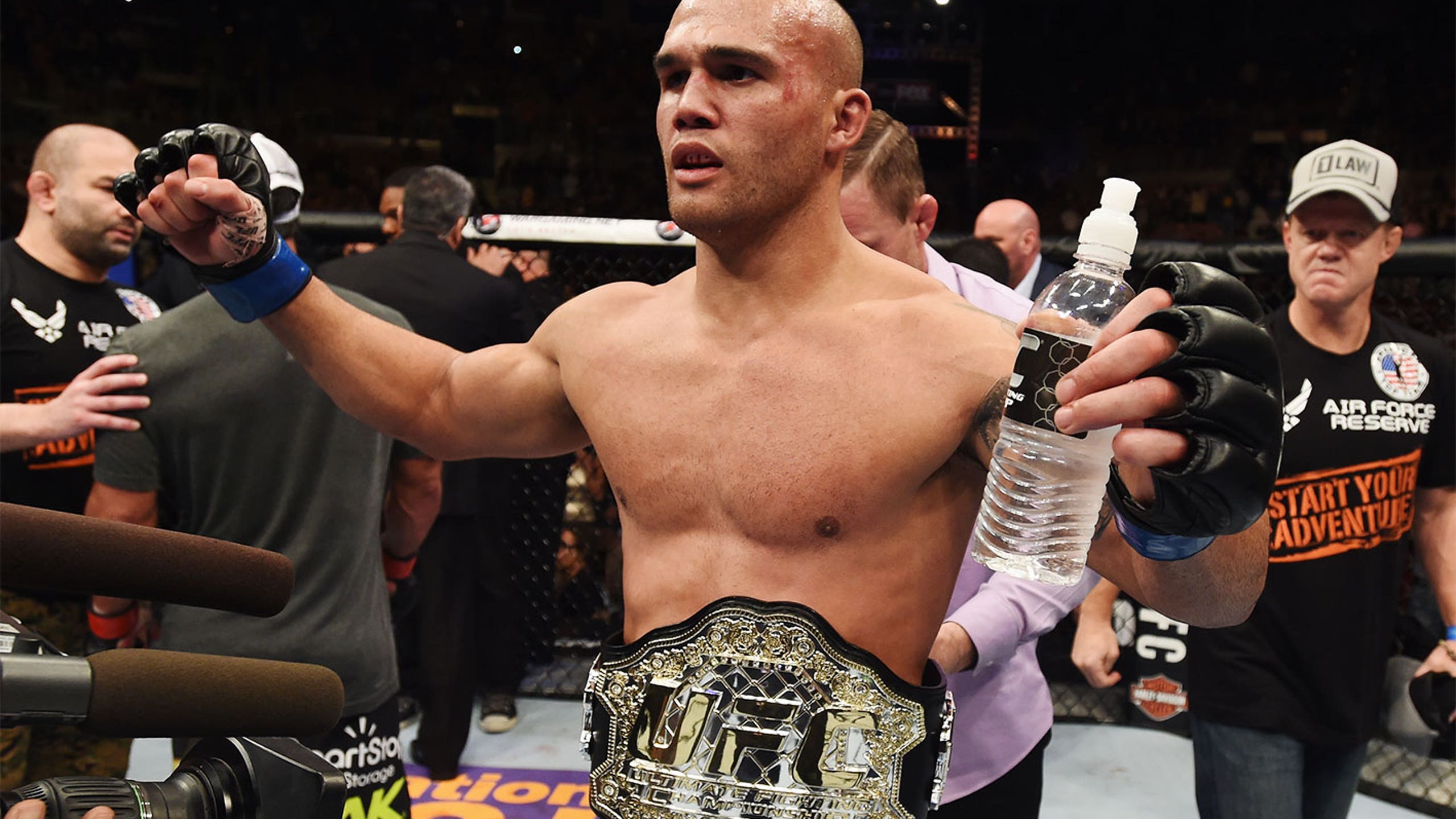 American Top Team's welterweight problem
BY Elias Cepeda • December 8, 2014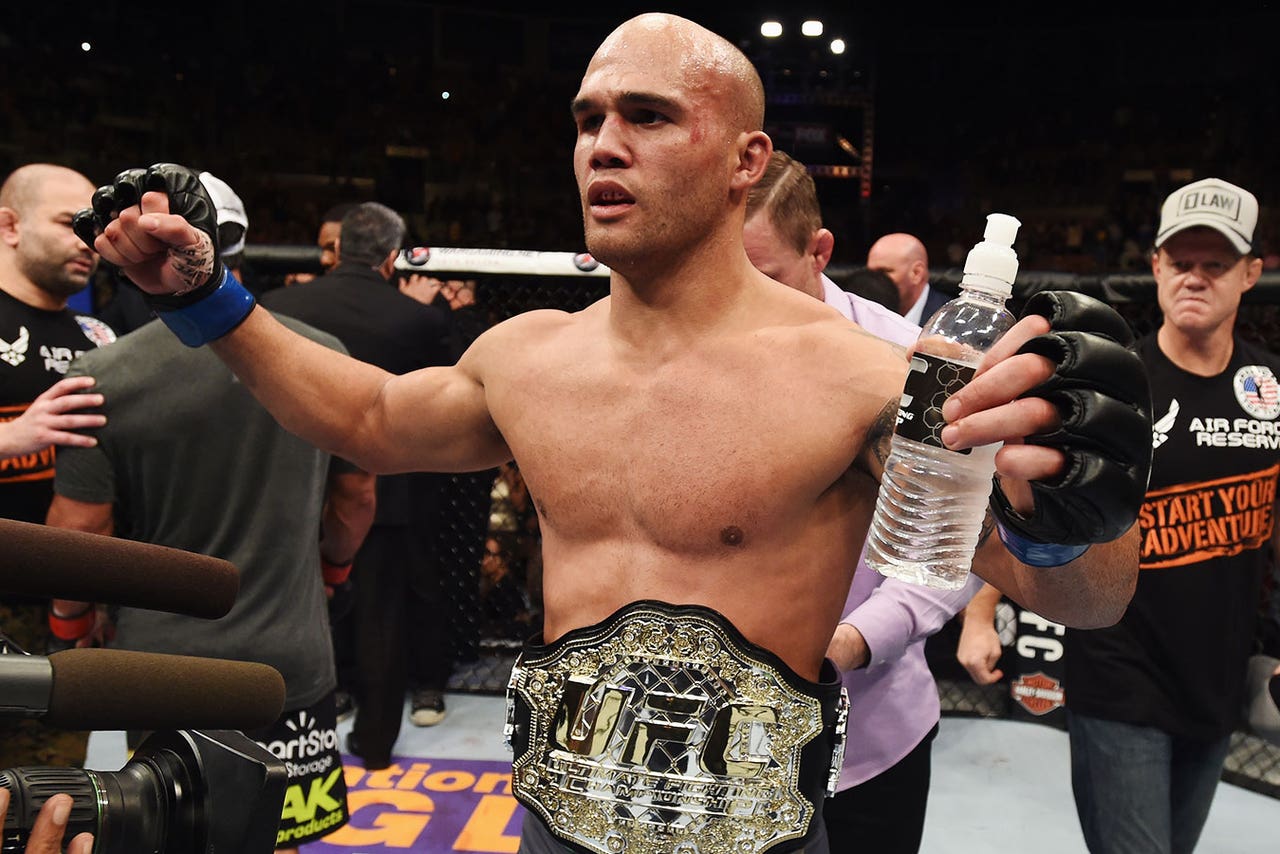 The mood was festive backstage after UFC 181 among American Top Team (ATT) members. The South Florida mega team had just earned their first-ever world title with Robbie Lawler's welterweight title win over Johny Hendricks, and the entire squad was on cloud nine.
There was an elephant in the buoyant room, however. Of course, we're talking about ATT's welterweight problem.
There's a lot of good that comes with having the champ. However, that situation is complicated a bit when you also have some of the top potential challengers to that title-holder on your team, as ATT does.
Robbie Lawler is the UFC welterweight champion. Right below him are ATT members Tyron Woodley and Hector Lombard, both ranked in the top five.
Woodley and Lombard already have a feud going between them. Now, both men (to say nothing of the many other ATT UFC welterweights) are expected to keep their chase for UFC 170 pound gold going, even with their teammate Lawler as champ.
ATT head coach Ricardo Liborio told FOX Sports that he and the team have anticipated the situation they're now in, and that they will endure as a unit. "We've had the most fighters in the UFC [of any other team], and some of the most contenders, and it's so good to finally have a champion. Unfortunately, a lot of our contenders are in the welterweight division," Liborio acknowledged.
That said, the coach says that his team is prepared, large and organized enough to deal with the awkward prospect of teammates fighting one another for a UFC championship. "We've talked about it," he maintained.
"As for myself, I would stay out (of) coaching the guys if they fought each other. I'm not coaching Lombard against Lawler, or Woodley against one of the other guys. But we have a large enough staff of coaches where they can divide up between the guys and prepare them, separately. "
Though it might seem unlikely, the team leader and Brazilian Jiu Jitsu legend insists that ATT won't be torn apart by competing teammates, now that they've reached new heights. "We're not going to be split apart," he insisted.
"If the guys have to fight, they will fight, but we will keep the team together."
---
---