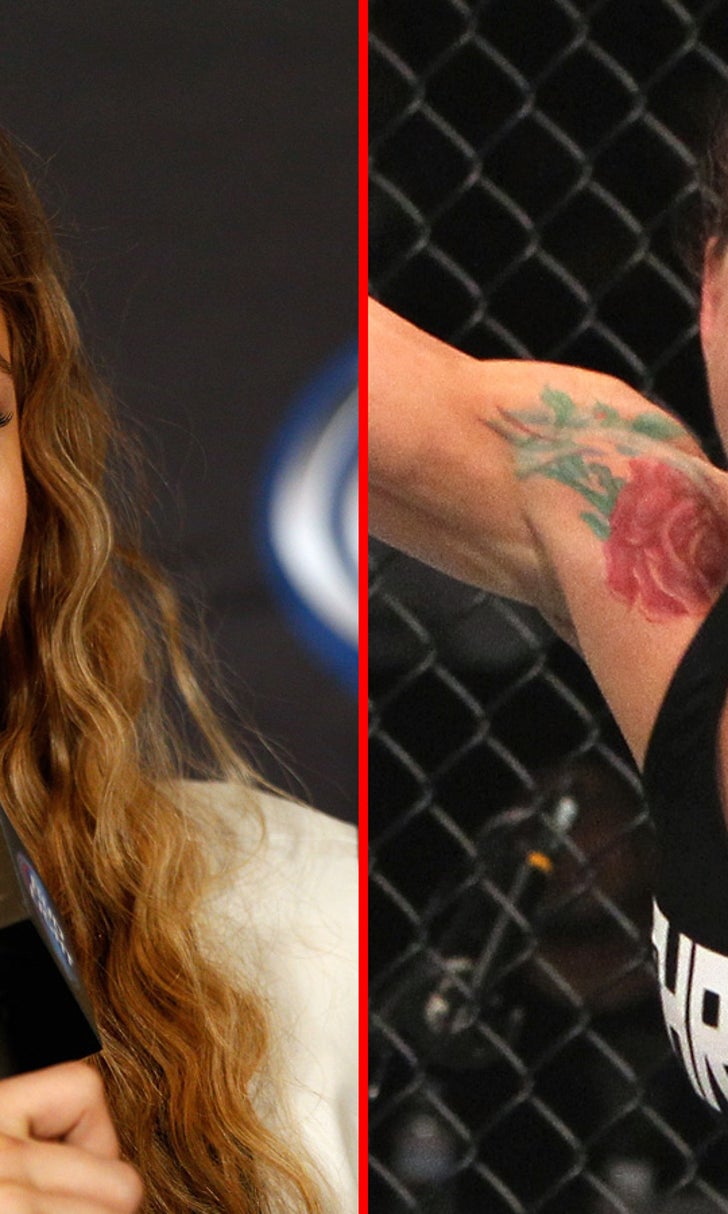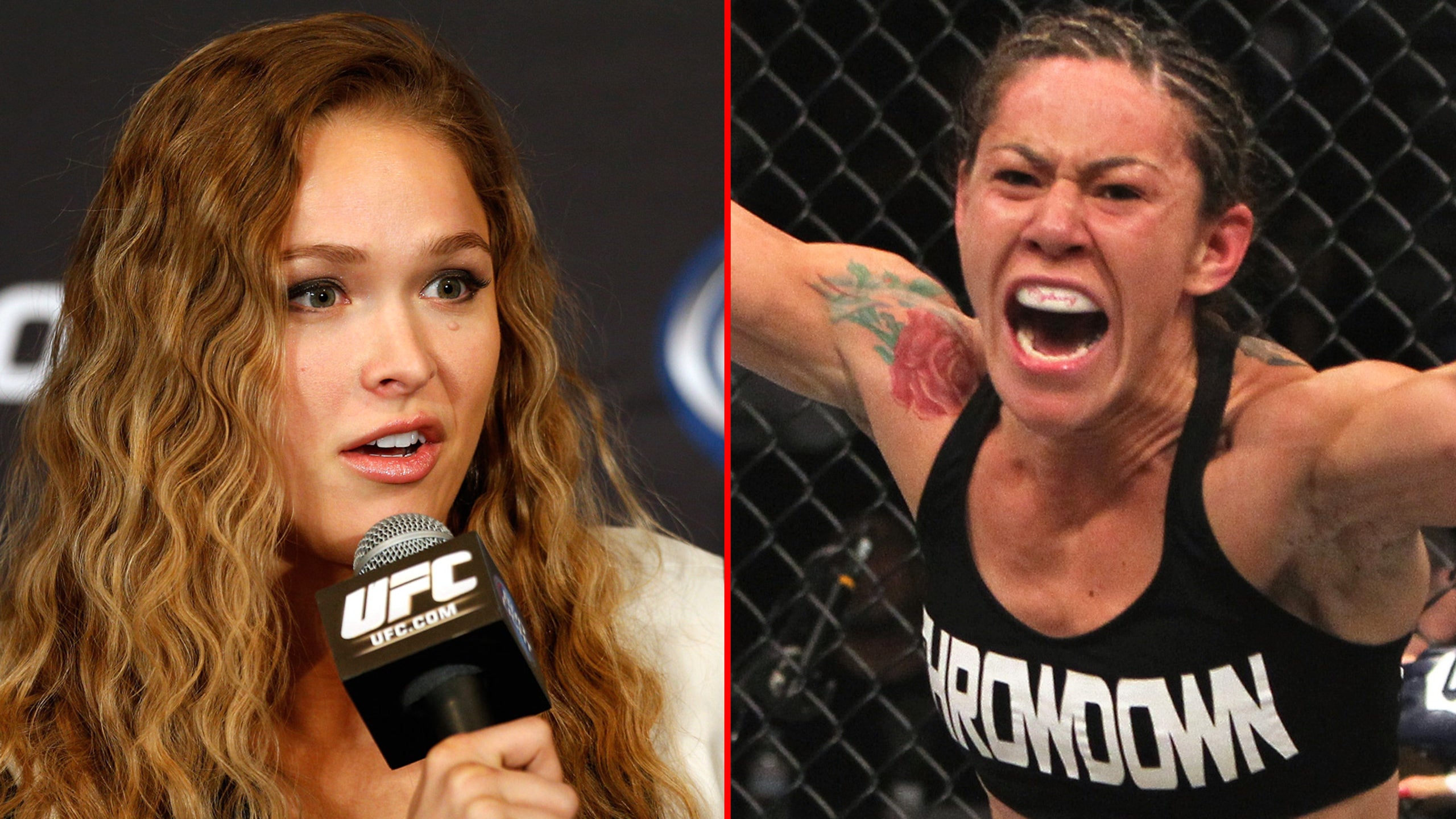 After quick TKO of McMann, who's left for Ronda Rousey? Cris Cyborg
BY foxsports • February 23, 2014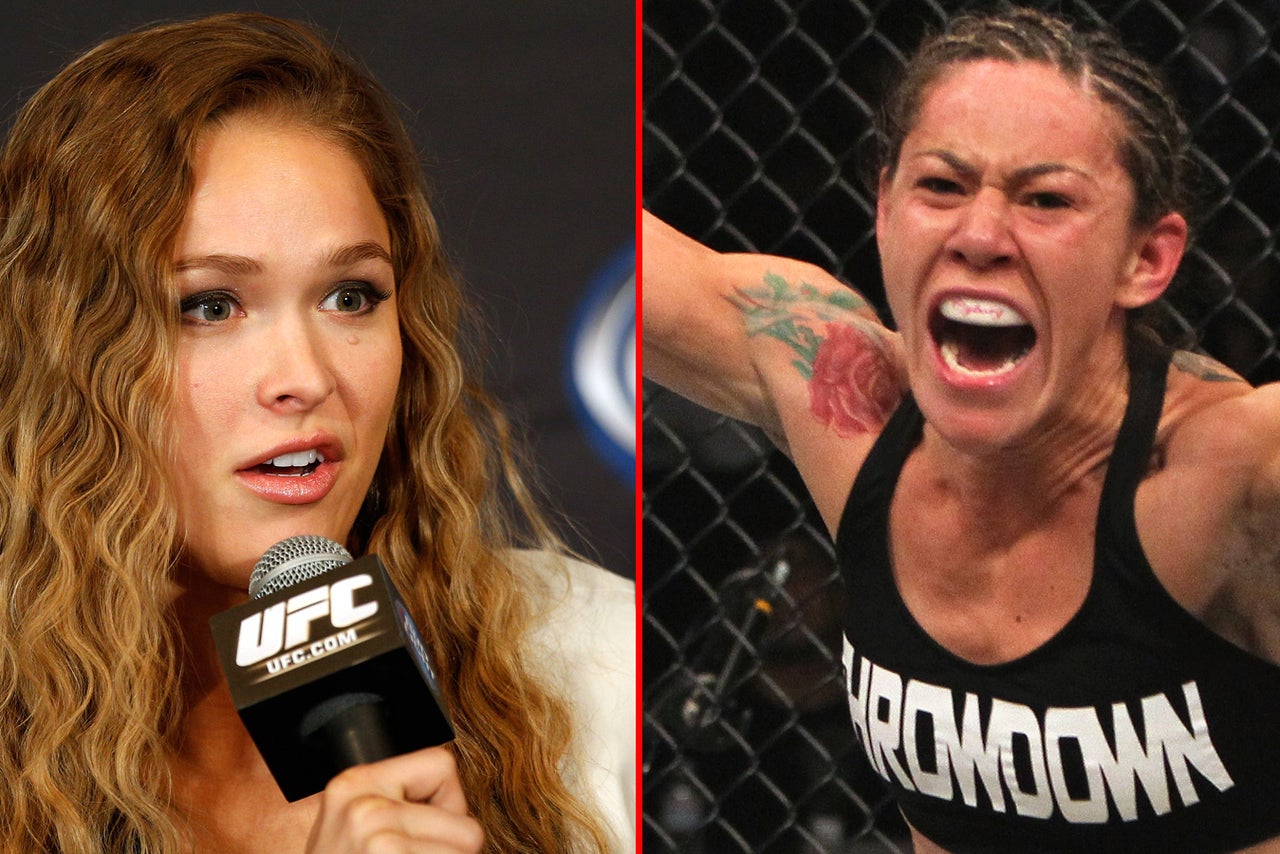 Cat Zingano is coming off a torn ACL and horrible family tragedy. Alexis Davis struggled to beat Jessica Eye. Julianna Pena is out for who knows how long with a torn knee and hamstring.
There's really only one legitimate contender out there for Ronda Rousey after UFC 170 on Saturday night. Yeah, you know exactly where this is going.
The UFC must book Rousey against Cris Cyborg before the end of 2014. It's the only thing that makes sense. If the UFC is truly committed to women's MMA, it absolutely has to put together the two best female fighters in the world.
"Of course I'm interested in it," Rousey said on FOX Sports 1 after her first-round knockout win over Sara McMann. ... "I'm not going anywhere. She knows where I'm at."
Zingano will probably get the next women's bantamweight title shot. That's fine. She's undefeated as a pro and earned the No. 1 contender slot when she beat Miesha Tate last June.
We already know what happened next. Zingano tore her ACL, opening the door for Tate, Rousey's hated rival, to coach against Rousey on The Ultimate Fighter and earn the title shot in a December. Zingano was already likely out until the summer when her husband, Mauricio, committed suicide in January. UFC president Dana White said Saturday night that he hasn't spoken to Zingano and isn't sure when she'll be back.
White also said he won't let Cyborg skip the line of 135-pound women already in the UFC. Why not? What is this, Bellator? Brock Lesnar skipped the line. And this line is a thin one to begin with.
After Zingano, the only other deserving contender is Davis and she just squeaked by Eye on Saturday night. She's 3-0 in the UFC, but, with all due respect to a talented fighter, nothing in those three wins suggests she might give Rousey a run.
Know who would? Cyborg. Rousey has never fought anyone like her. A big part of Rousey's game is closing the distance with reckless abandon. She's taken clean punches now from McMann and Tate and eaten them. You think she'll be able to do the same with a stiff right cross from Cyborg? It would be damn interesting to find out.
Ronda Rousey prepares to walk out at Mandalay Bay on Saturday night for her fight against Sara McMann.
And let's say she does get into a clinch with Cyborg. Rousey won't be able to muscle her like she's done to almost every other opponent. If they're on the ground? Cyborg is a Brazilian jiu-jitsu champion.
I have no idea who would win and that's the beauty of it. Rousey would be a massive favorite against every other female in the UFC. She might actually be an underdog against Cyborg.
Yeah, there are still a lot of things to hammer out. Cyborg, the Invicta FC 145-pound champion, has never fought at 135 pounds, though she said Friday on Inside MMA she's getting a doctor to help her with the cut. She plans to fight for the Invicta 135-pound title in the summer and then challenge Rousey in December.
I think most people would be cool with that. White is still tentative. He said two weeks ago he believes Cyborg isn't fighting clean and he has reason to be suspicious. In 2011, she tested positive for the synthetic anabolic steroid stanozolol, was stripped of the Strikeforce title and suspended. But, like White has said time and time again, when you're in the UFC you get tested. Just to sign with the UFC, you have to pass a drug test.
"If she stays clean, gets a couple fights at 135, she's healthy, she's safe," White said. "And fights that matter. You don't just get a couple of fights at 135 and come in and step over every girl in the UFC and then get a chance to face Ronda. You know what I mean? It doesn't make a lot of sense."
There are far too many reasons to make this fight than there are to ignore it. Two of the UFC's biggest draws, Georges St-Pierre and Anderson Silva, are out indefinitely. Rousey is still unproven in that regard and handing her very beatable opponents won't help.
Rousey-Cyborg is the kind of rivalry that will raise both their profiles. Silva only became a significant draw after his feud with Chael Sonnen. Cyborg is the kind of foil Rousey needs. And maybe Cyborg wins, becomes a big star herself and carries the UFC's 135-pound women's division while Rousey is off doing movies.
White has always championed the fact that he makes the fights the fans want to see. Most of the time, he delivers. It's taking him a long time to come around on this fight, but it seems like he's turning the corner. Tito Ortiz, a White adversary, even stepped down as Cyborg's manager to help this matchup happen.
"It's not that I'm against Cyborg," White said. "It's that she's been put in this box. Tito built this box and stuffed her in there and really hurt her bad. 'If she goes to 135 pounds, she will die.' A doctor said it. A doctor said it, a doctor did that. Who wants to have her fight first at 135? Not me."
---
---