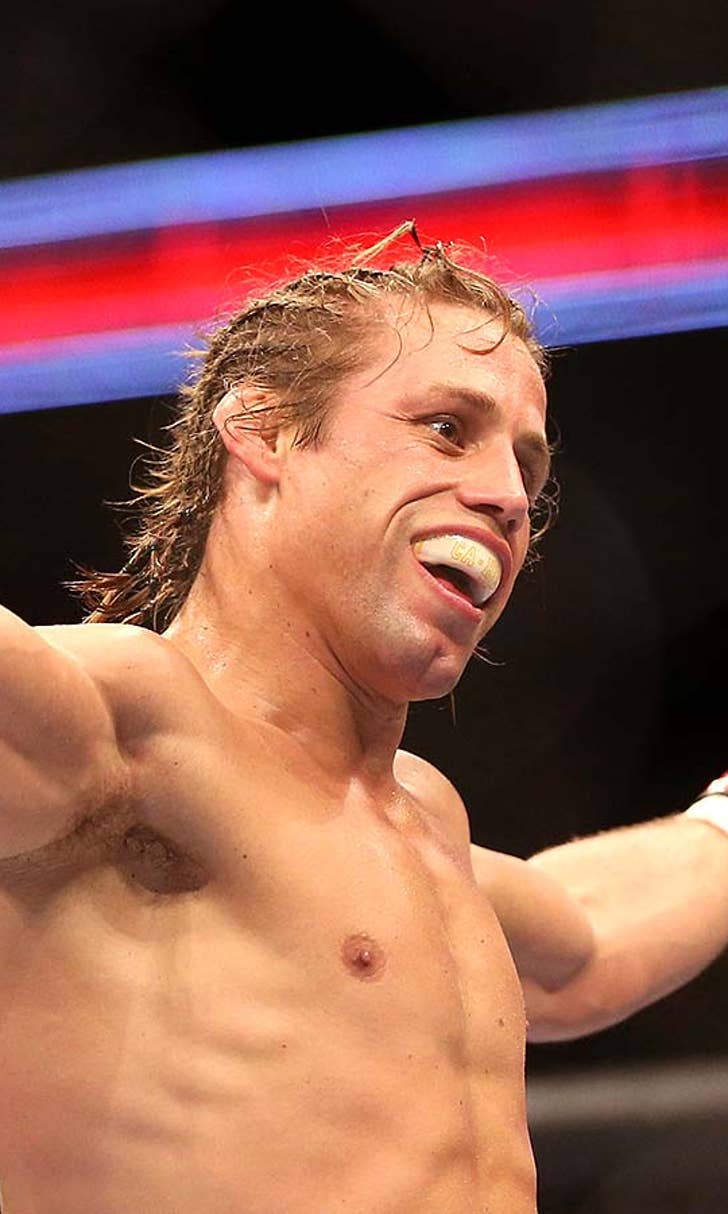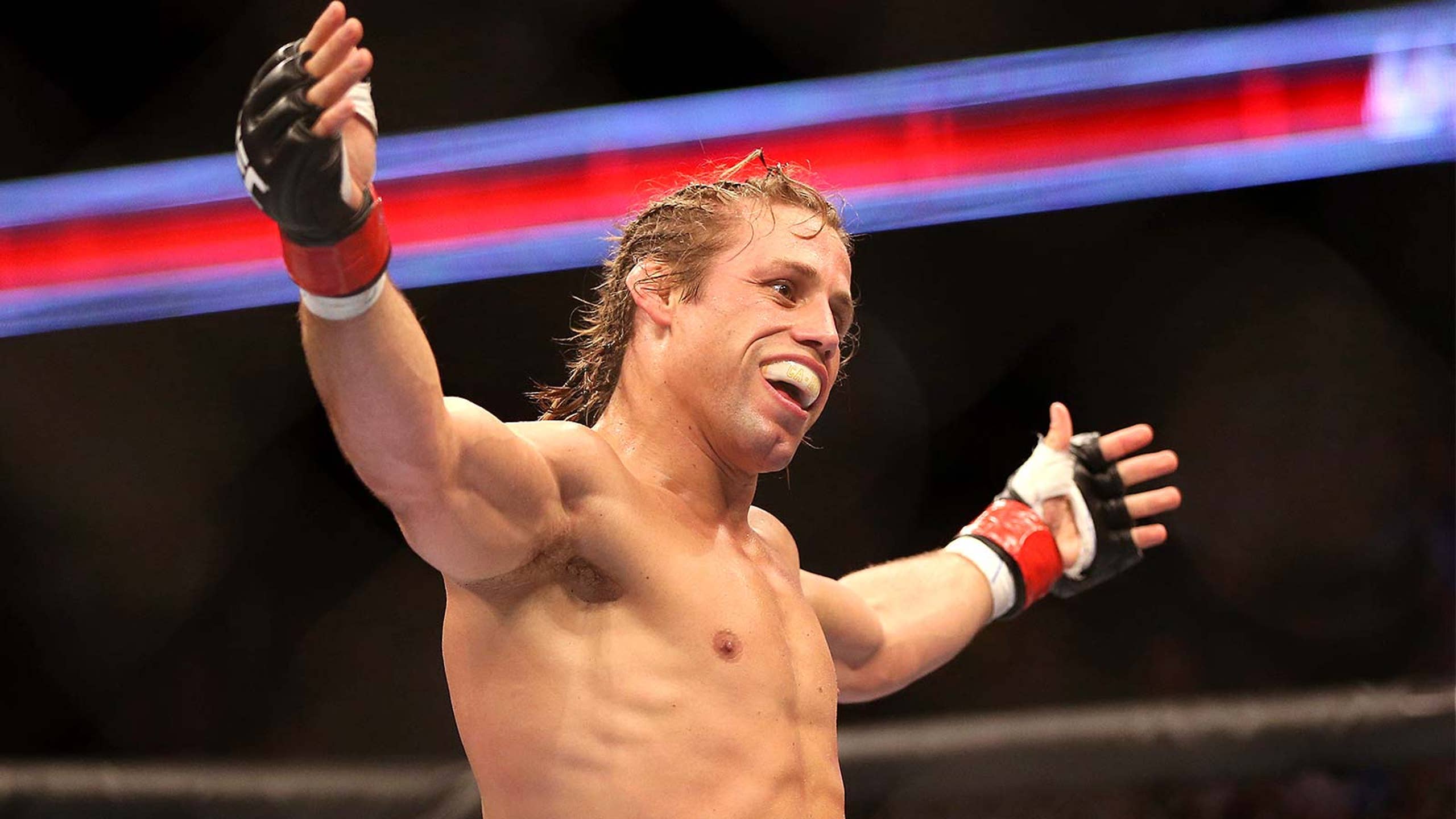 5 Reasons to Watch UFC on FOX: Johnson vs. Benavidez II
BY foxsports • December 12, 2013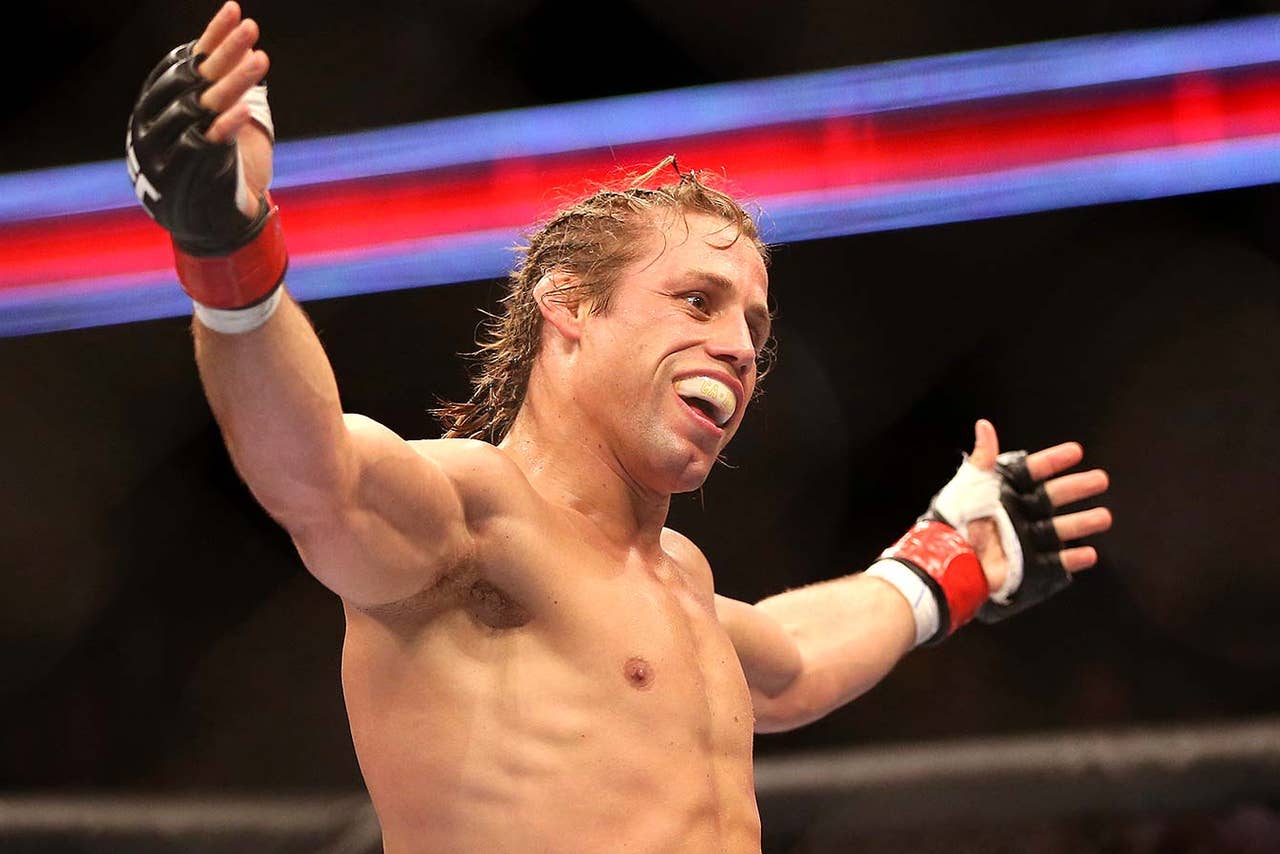 The UFC is back at it again, bring the final UFC on FOX event of 2013 to the Sleep Train Arena in Sacramento, California. The 11-fight event is poised to be another action-packed affair loaded with coin-flip fights and featuring three hometown competitors on the main card, plus a fourth in a great preliminary pairing as well.
Not sure if you'€™re spending your Saturday evening watching beautiful, controlled chaos play out in the cage? You'€™ve come to the right place.
Here are 5 Reasons to Watch UFC on FOX: Johnson vs. Benavidez II.
Championship Rematch This has been a banner year for championship fights in the UFC, and Saturday'€™s headlining act is a rematch of the first-ever UFC flyweight title fight, as reigning champion Demetrious '€œMighty Mouse'€ Johnson squares off with Joseph Benavidez.
While their first fight was a divisive affair labeled as technical by some and tedious by others, both men have shown development since they met at UFC 152 in Toronto, and their second go-round should prove to be an explosive affair.
Johnson has successfully defended his title twice - both times on FOX. In January, he edged John Dodson in an entertaining back-and-forth affair before following it up with a one-sided stoppage win over John Moraga in his hometown of Seattle this past summer. Saturday night, Johnson'€™s the one with a '€œroad game,'€ as he shares the cage with the Sacramento-based Benavidez for a second time.
'€œJoe B. Wan Kenobi'€ has looked tremendous since losing to Johnson via split decision in their first meeting. After earning a unanimous decision win over '€œUncle Creepy'€ Ian McCall, the Team Alpha Male representative has finished each of his next two opponents in blistering fashion.
Given how great the recent run of championship contests have been and their familiarity with each other, Saturday'€™s headlining act promises to be another thrilling conclusion to another outstanding event.
Potential Changing of the Guard
Urijah Faber has been one of the most popular and successful fighters in the lighter weight classes for a number of years, and his march to the cage as Tupac'€™s '€œCalifornia Love'€ echoes through the arena on Saturday is sure to produce a deafening ovation for the hometown hero.
As great as '€œThe California Kid'€ has been and as popular as he remains, his match-up with 22-year-old former title challenger Michael McDonald has the potential to bounce Faber from title contention for the first time ever.
History is on Faber'€™s side - he'€™s won eight-straight non-title match-ups dating back to before his reign atop the featherweight division in the WEC. Of course, he hasn'€™t shared the cage with a hungry, powerful young opponent like McDonald during that string of non-title successes either.
The winner of this one will invariably be positioned near the top of the division and be able to make a strong case for facing the winner of February'€™s title unification tilt between returning champ Dominick Cruz and interim titleholder Renan Barao, while the loser will drop down the rankings a couple places.
This is the type of fight Faber has literally always won, but McDonald represents the next generation of talent ascending the rankings, and has already fought for championship gold this year. While he came up short against Barao in February, that puts him on equal footing with Faber in that regard, and the Modesto, California native known as '€œMayday'€ fully expects to walk into his opponent'€™s backyard and hand him a loss.
Chad Mendes: Knockout Artist
As recently as two years ago, telling someone they needed to watch an event because Mendes was fighting wouldn'€™t have worked - not unless you were talking to a hardcore collegiate wrestling fan who wanted to see what the former National runner-up from Cal Poly was up to these days.
Since his loss to Jose Aldo at UFC 142, however, the third Team Alpha Male member to compete on Saturday'€™s main card has transformed himself into an unstoppable knockout artist.
Mendes has earned four-straight stoppage wins heading into his match-up with Nik Lentz this weekend, including becoming the first person to finish durable veteran Clay Guida with strikes last time out.
Brimming with confidence and schooled by head coach Duane Ludwig, the compact and athletic former title challenger has been laying out opponents left and right, and has his sights set on earning another shot at championship gold.
Given the trail of bodies he'€™s left in his wake over the last two years, how can you not be excited to see him step back into the cage this weekend?
Joe Lauzon is Fighting
While it reads like a simple statement -€" Joe Lauzon is fighting - those four words carry so much meaning and weight with fight fans.
The Massachusetts native is one of the most consistently entertaining competitors on the UFC roster -€" a fighter who goes for broke from start-to-finish, and never stops coming forward, even if he'€™s coated in his own blood and clearly down on the scorecards. Those kinds of fighters are a rare breed, and watching them each and every time they step in the cage is an absolute must.
What ups the ante this weekend - not that it'€™s needed -€" is that Lauzon is sharing the cage with a similarly minded individual, former Ultimate Fighter winner Mac Danzig. Given Lauzon'€™s propensity for winning bonuses and these two'€™s shared love of laying it all on the line, there is a strong likelihood that this will turn into a knock down, drag out, back-and-forth affair that wins Fight of the Night.
How can you not be excited about that?
Packed Preliminaries
Saturday'€™s main card is great, and so are the prelims.
Abel Trujillo and Roger Bowling plain old hate each other, and they'€™re set to face off against after their first bout ended in controversy after Trujillo blasted Bowling with a knee while he was on the ground. Some say it landed to the head, others to the body - either way, they'€™ll run it back Saturday and it should be heated.
Longtime bantamweight contender Scott Jorgensen drops down to flyweight for the first time and welcomes former Bellator champ Zach Makovsky to the Octagon for the first time, while Bobby Green steps up on short notice to battle veteran lightweight Pat Healy.
You'€™ve got local favorite and Team Alpha Male representative Danny Castillo searching for his third straight win against explosive striker Edson Barboza, and former Ultimate Fighter winner Court McGee looking to make it three straight at welterweight when he takes on Ryan LaFlare.
All in all, the six-fight preliminary card show on Fox Sports 1 should serve as a fitting appetizer before the main card kicks off.
And who doesn'€™t like appetizers?
---
---