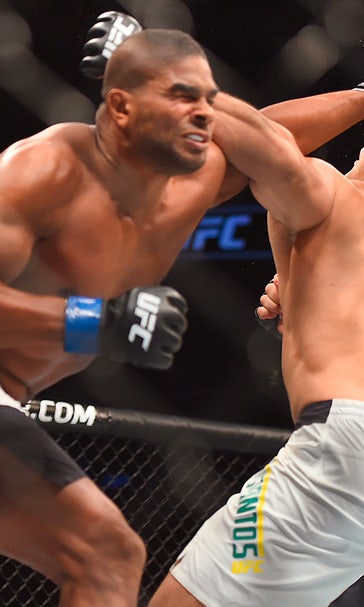 5 Reasons to Watch Overeem vs. Arlovski this Sunday on FS1
May 6, 2016

Invite your mother over for some food and fights, this Sunday, because FS1 is bringing a solid UFC card to your TV sets, live from the Netherlands. The action starts on UFC Fight Pass at 10:30 a.m. ET, and continues on FS1 at 12 p.m. ET.
There are contenders, prospects and close matchups galore on this one, so you won't want to miss it. Below are the five things that we're most looking forward to. 
Read on and then stay with us all weekend for complete coverage!
To see if Alistair Overeem can beat yet another former UFC champ
For all the hyperbole used to describe Alistair Overeem's long and truly prolific combat sports career, the former kickboxing world champion, whether through crucial losses or drug test issues, has never really gotten close to winning an MMA world title. 
This, even though Overeem has faced some of the best fighters in history — and beaten most of them. Overeem officially owns wins over five past or current UFC champions.
On Sunday he gets a chance to beat yet another former UFC champion in Andrei Arlovski, and in his home nation of the Netherlands, no less.
It will be an exciting and emotional moment, no doubt, especially since the Dutchman is also riding an impressive three-fight win streak. One more win over a former title-holder may very well propel Overeem to the MMA world championship bout that has eluded him for so long.
To see if Arlovski can rebound
Before losing to number one heavyweight title contender Stipe Miocic in January, the former champion had rattled-off six consecutive victories and was on the verge of earning his first world-title fight in about a decade. By fighting Overeem, Arlovski faces a dangerous opponent capable of knocking him out.
He also has an opportunity to jump right back into title-contention, however. Fighting a red-hot contender like Overeem is dangerous, but as long as he's still fighting, Arlovski must be happy to have a chance to erase his last defeat and make himself a contender once more.
He may not be quite the take down or submission threat that Overeem is, but Arlovski can certainly still earn a KO victory. In fact, it is entirely possible that the first veteran to be caught hard and flush on the chin or temple could very well go out.
Arlovski's got faster hands than Overeem and has to believe he's one punch away from jumping back into title-fight conversations.
Nelson vs. Tumenov
Gunnar Nelson has had a rough patch of late, losing two out of his last three bouts by decision. Before that, however, he was considered on a short-list of young welterweights capable of climbing to a title fight.
The Icelander still has that potential. If anything, his decision losses to Rick Story and Demian Maia are chances to learn and improve.
So it will be interesting to see if he can start some new momentum on Sunday when he fights Albert Tumenov. More than that, though, it will just be interesting to see this clash of styles.
Nelson is a spectacular grappler and an awkward — though often effective — striker on the feet. Tumenov has strong wrestling and may be one of the hardest-hitting men in the division.
The Russian has also quietly built himself into one of the division's scariest rising contenders. Tumenov has only lost once in his UFC career, and has earned five-straight victories since.
If Nelson can get Tumenov to the ground, will he dominate? If Tumenov keeps the fight standing, will he hurt "Gunni"?
Will either or both men surprise us in perceived weaker areas of the bout? There are so many questions in the matchup — I can't wait to see them answered.
Heather Jo Clark's return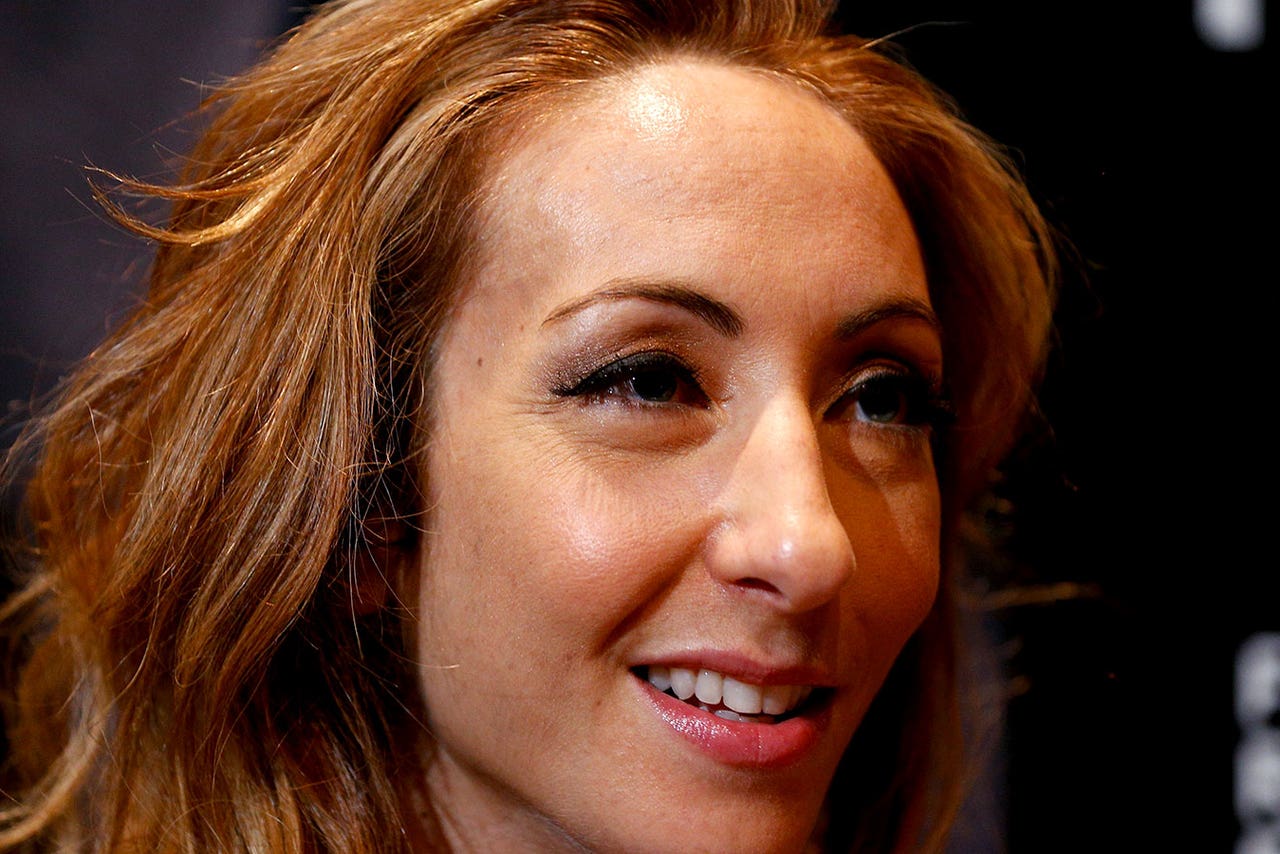 The Ultimate Fighter season 20 cast member Heather Jo Clark is looking to extend her win-streak to three, Sunday.
This tough strawweight has a two-fight win streak going for her after her decision win over Bec Rawlins, but Clark also hasn't been able to fight since 2014. 
In her time off the multi-talented HJC has not only trained hard, she's gotten a kick-ass and delicious line of healthy baked goods going at Las Vegas fighter eating hub Great Grubbing. It's finally time for the TUF veteran to put that good fuel to use inside the cage again. On Sunday she gets a chance to pick up where she left off.
She's got a helluva return bout opponent in Karolina Kowalkiewicz. The Polish MMA artist is undefeated and coming off of an impressive UFC debut in December, and she'll doubtless be looking to raise her stock further with a win over someone with Heather Jo's name recognition.
The Iron Lady
Germaine de Randamie isn't just a top bantamweight, she's also always fun to watch scrap. The kickboxer hails from the Netherlands, so she will have lots of added pressure and excitement on her shoulders Sunday when she takes on Anna Elmose.
I'm betting "the Iron Lady" will handle all of that quite well and use her stellar and exciting kickboxing skills to good effect. It has been a while since she's gotten to fight —€" over a year, in fact —€" but she's no doubt eager to build on her UFC 185 TKO win and start a streak.
---
---