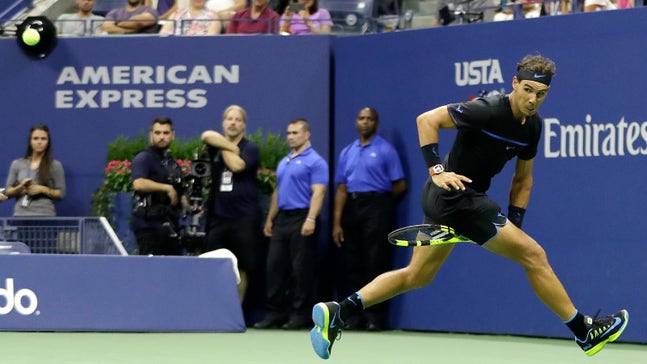 Watch the amazing Rafael Nadal 'tweener that made the U.S. Open crowd go wild
Published
Nov. 15, 2016 2:00 p.m. ET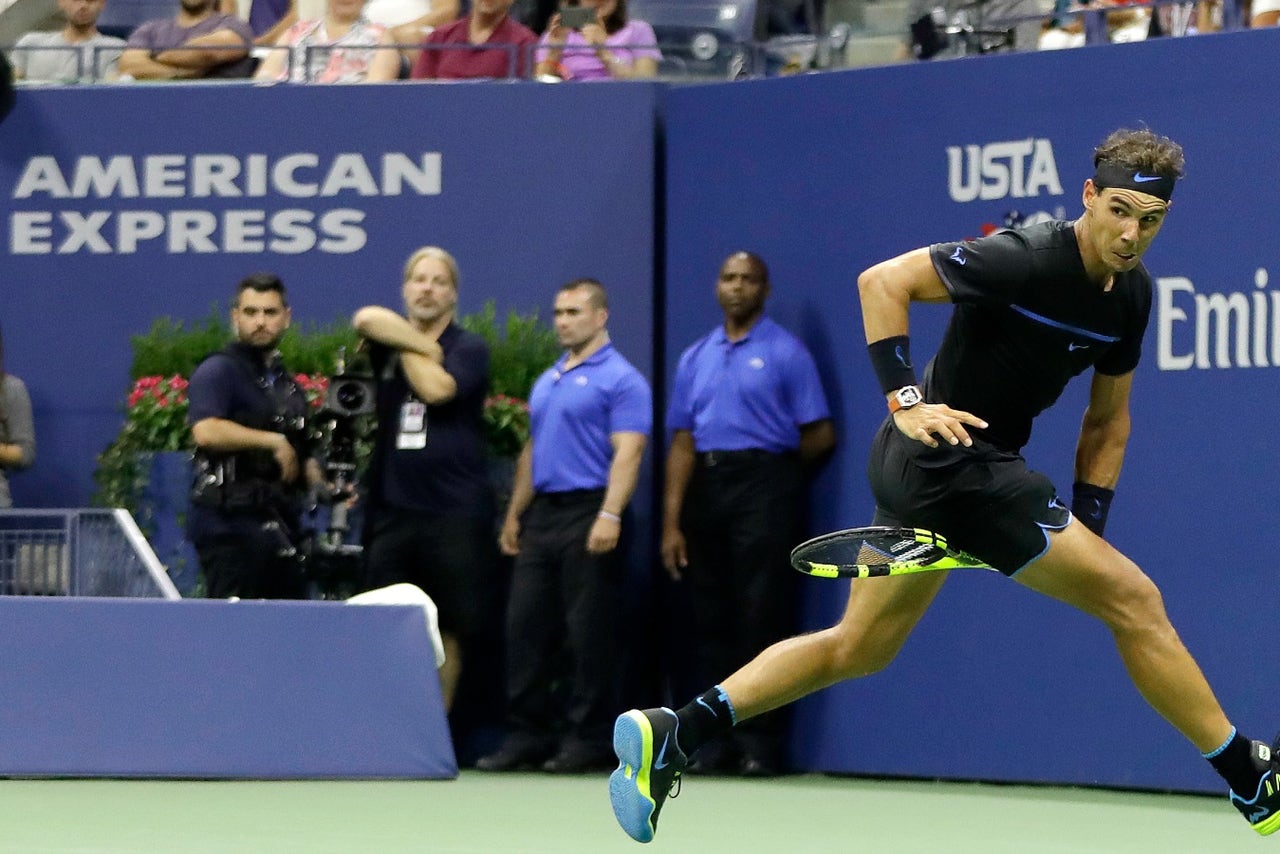 Rafael Nadal thrilled the U.S. Open crowd with a breathtaking show while cruising to a third-round victory in straight sets Friday night.
After taking the first two sets, the Spaniard was at 5-2 over Russia's Andrey Kuznetsov in the third but had to do some work to get to match point, including going toward the baseline and back to the net performing this amazing between-the-legs shot — to the utter delight of the Flushing Meadows crowd:
If you watch closely, Nadal even dropped his racked and then recovered it ... and still managed to nab the point.
So he deserved to savor the moment: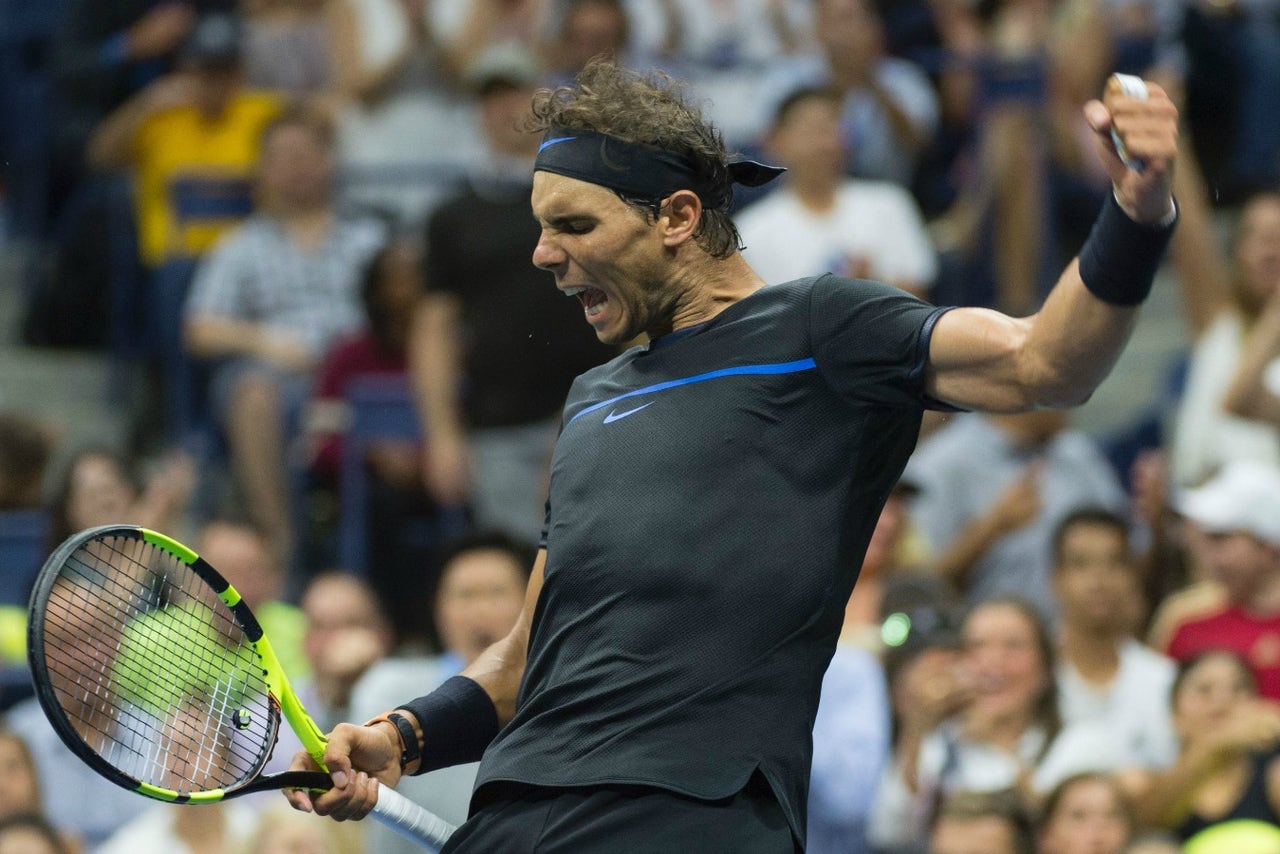 With this victory, 14-time Grand Slam champion Nadal has reached the U.S. Open round of 16 for the first time since he won the tournament in 2013.
And he's done it with style to spare.
---
---