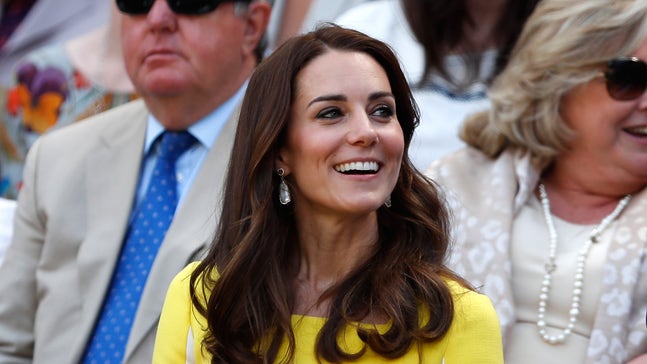 The Queen (Serena) met the Duchess (Kate) at Wimbledon and they Snapchatted
Published
Nov. 15, 2016 2:03 p.m. ET

All eyes were set about eight feet above Centre Court on Thursday when Kate, the Duchess of Cambridge made her 2016 Wimbledon debut, sitting in the royal box resplendent in a tennis-ball-yellow dress.
After watching Serena Williams win in straight sets in the fastest Wimbledon semifinal on record (records only go back to 2002 somehow so, take that for what it's worth), the duchess met with the queen of tennis. She also pulled Sophie, Countess of Wessex into the selfie. Her title has so little panache you wonder how she scores free Wimbledon tickets, let alone sneaks into a picture with Serena and Kate. Regardless, the stage was set for a first in recorded history: A person in line for the British throne willingly took part in a social media service favored by sixth graders who want take pictures of themselves in order to transform into anthropomorphic puppies. Actually, King George II may have done this on his coronation day in 1727. (This video repeats, by the way.)
Oh man, Beyonce is going to be so jelly Serena is hanging with actual royalty and even more so because Kate's wearing the color of Lemonade. I smell diss track.
But forget about Kate slumming it up by posing for an app made for commoners, the British tabloids were more in a frenzy that Kate had recycled her $1,000 Roksanda dress from a 2014 visit in Australia.
Hey, the Brexit affected everybody, okay?
Kate also met with the Williams matriarch, Oracene Price.
Yet even with Snapchat, meetings with ballboys and various Williameses and playing hide-and-seek with Wimbledon chair Phil Brook, one question remained.
How does Barry Gibb not get a front row seat?
Dude sang You Win Again!
But will Serena? (And that, folks, is what we in the industry call "bringing it full circle." Drops laptop.)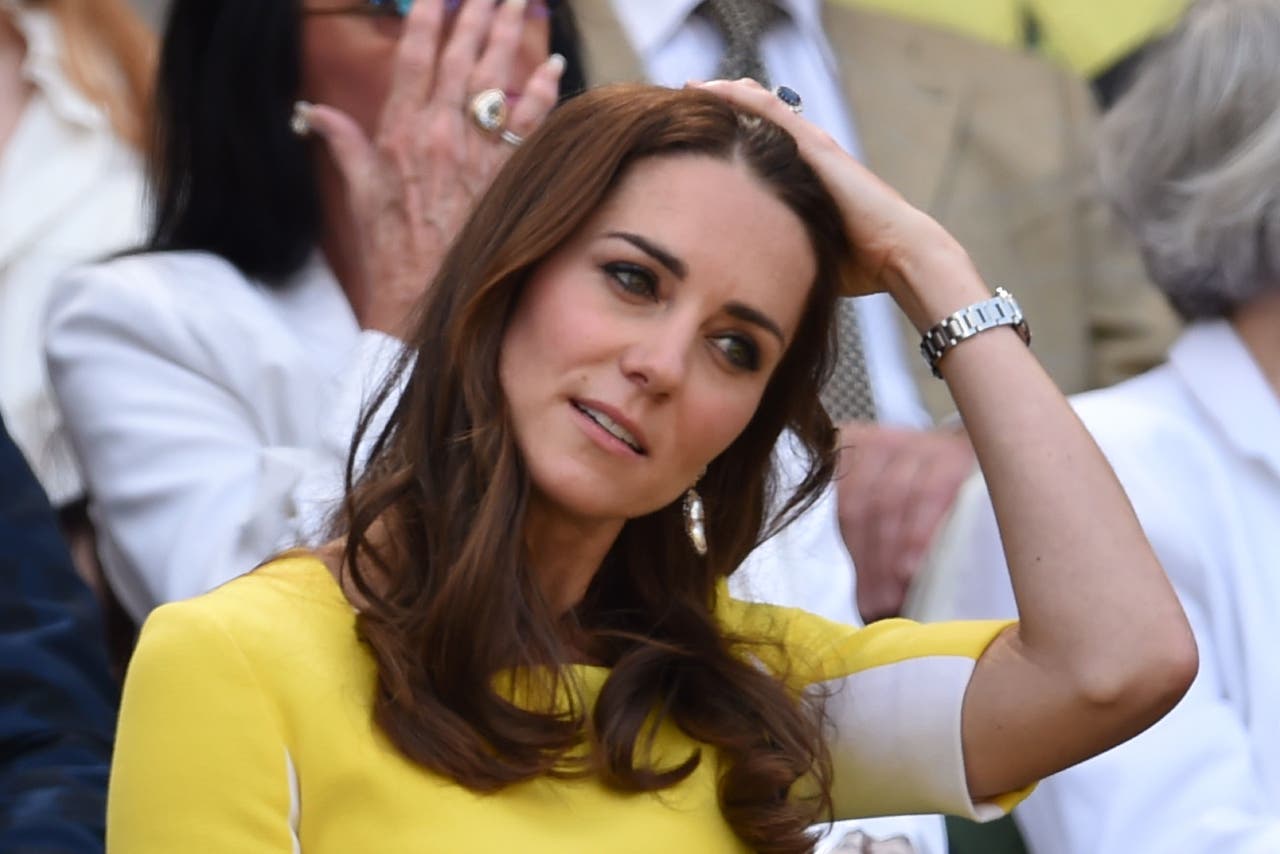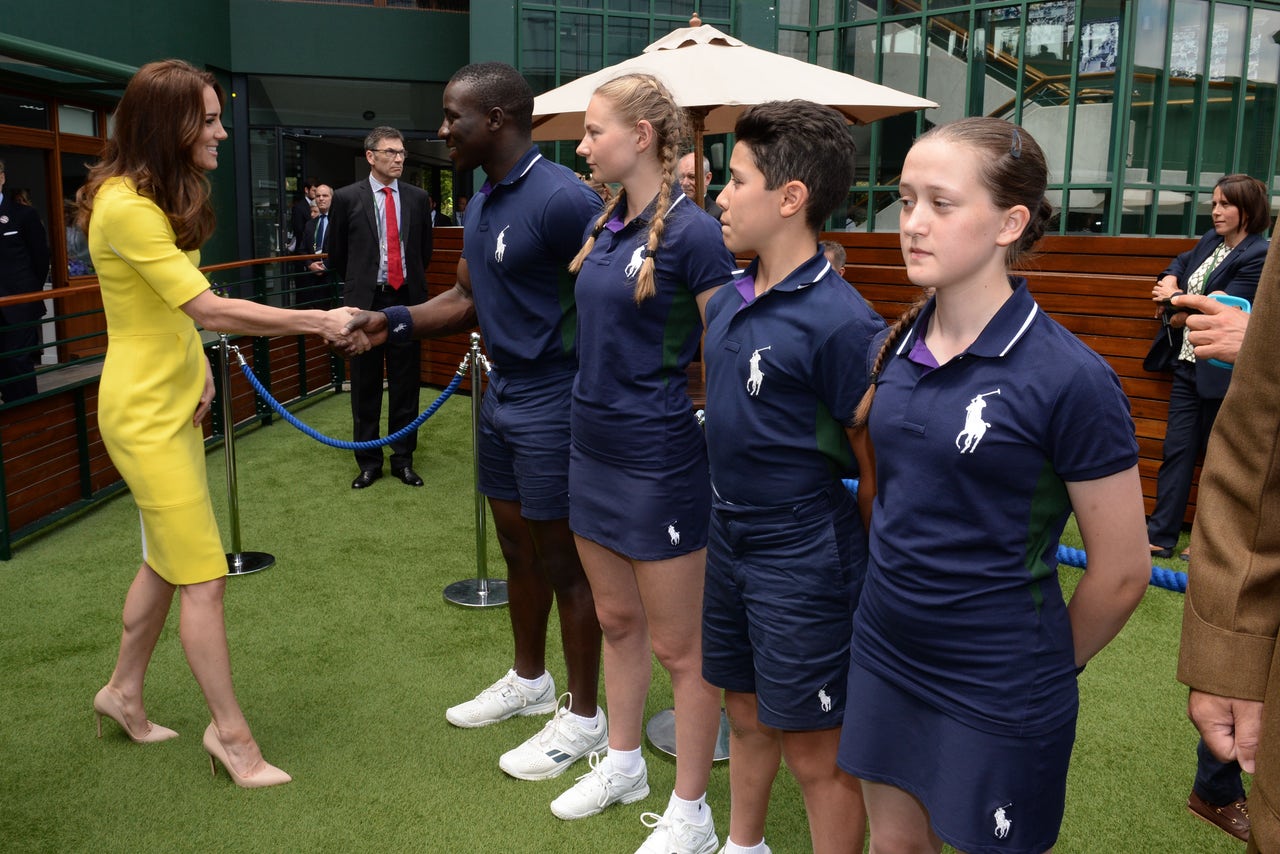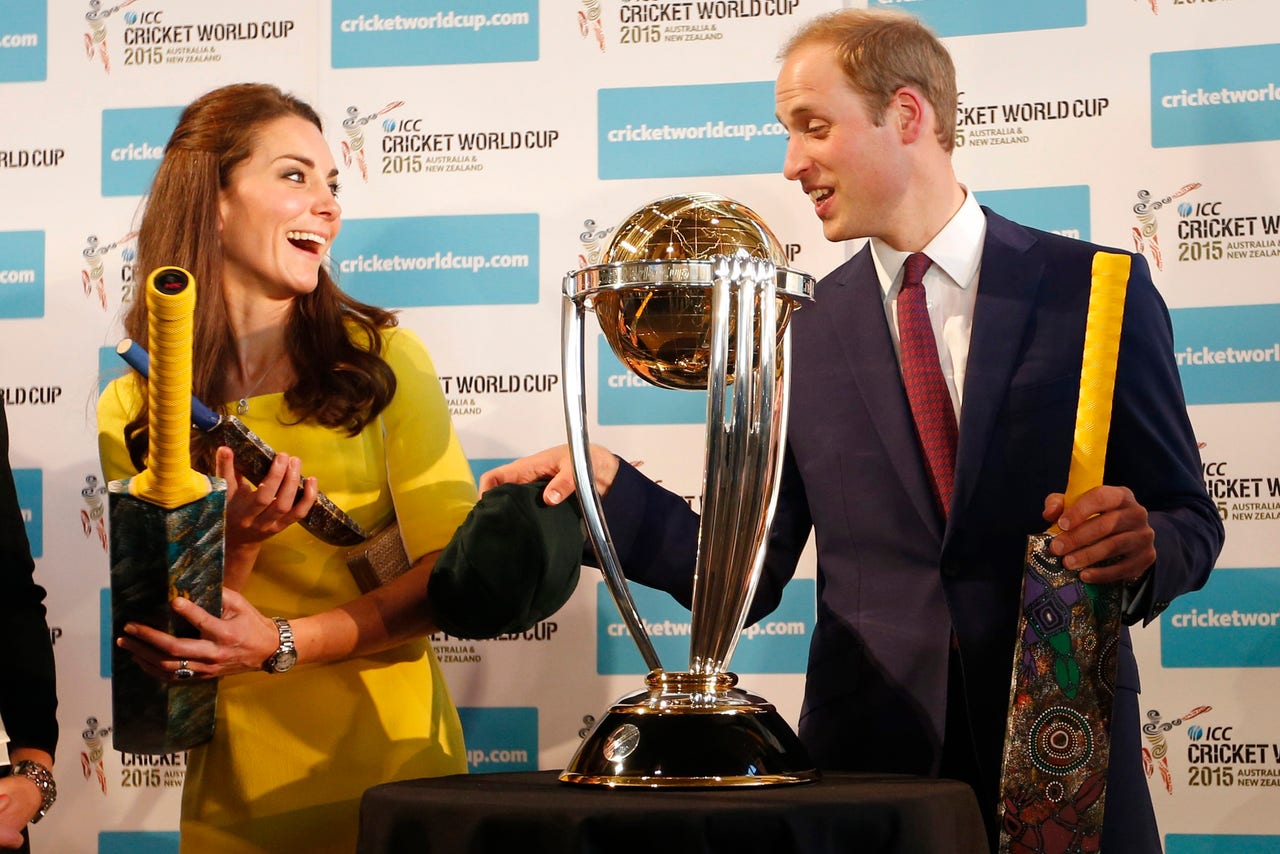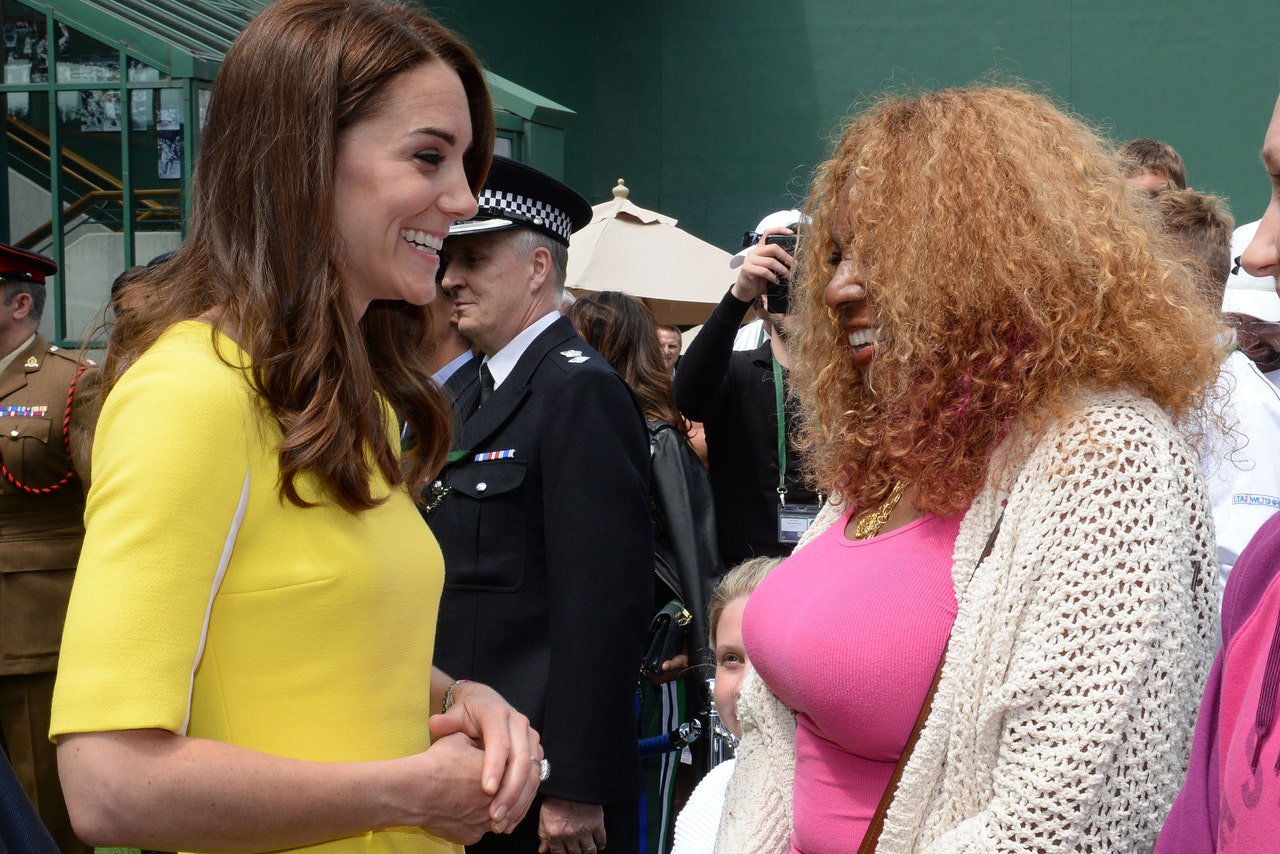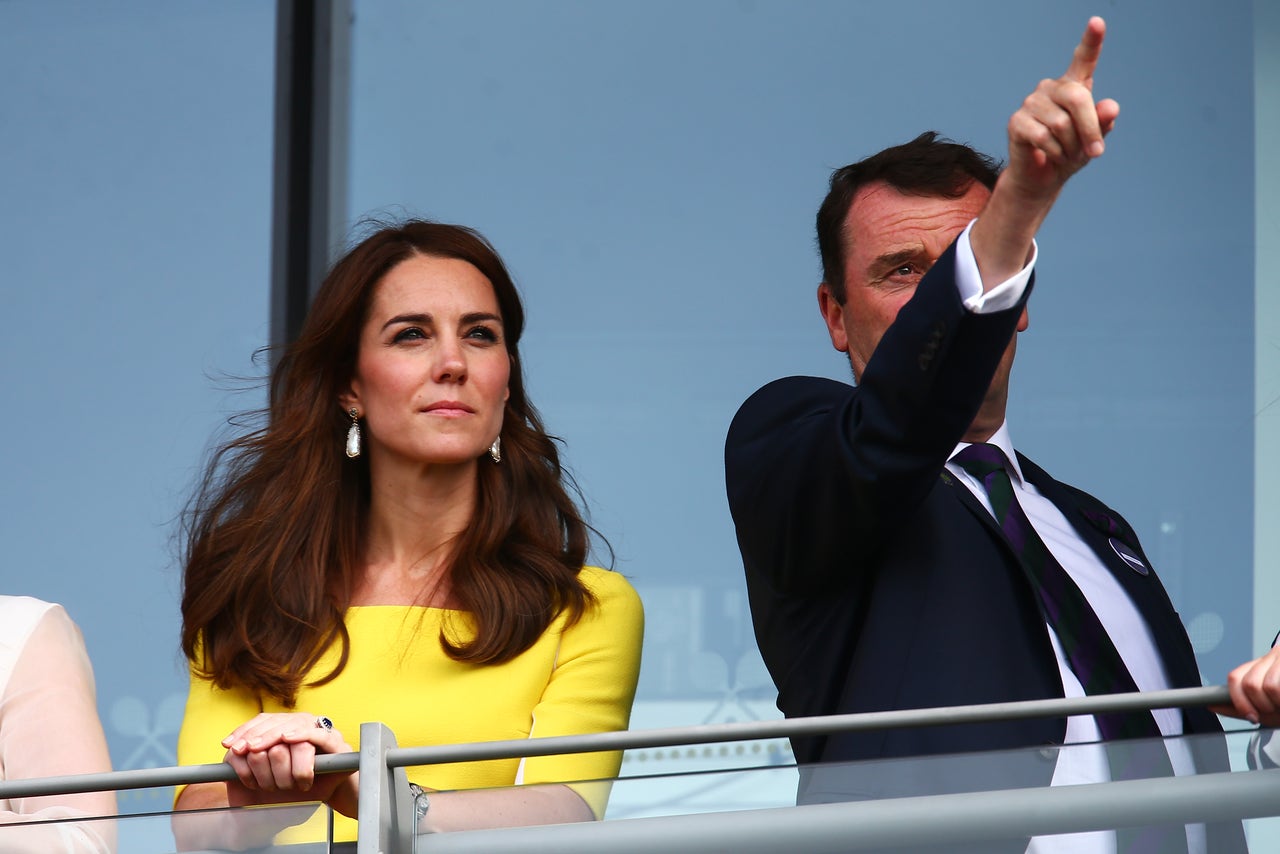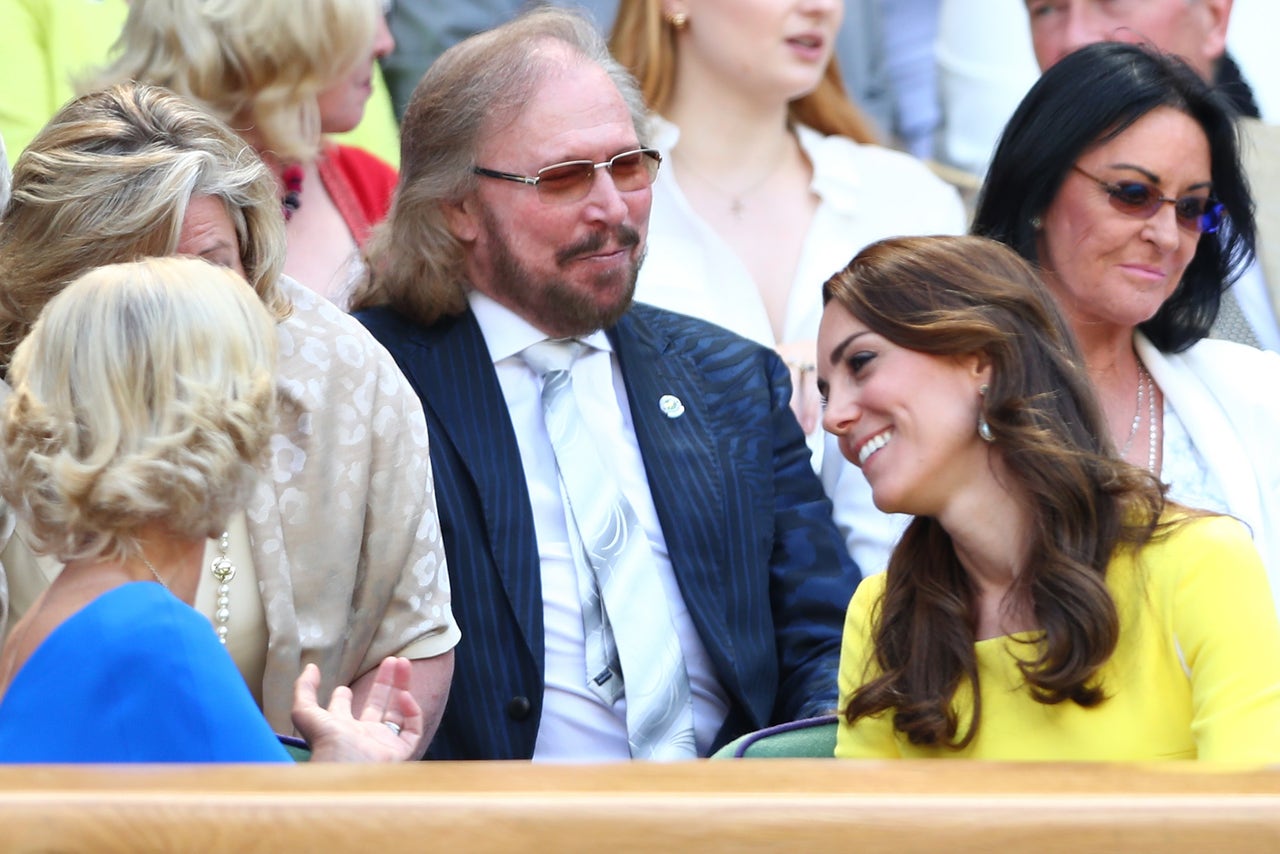 ---
---