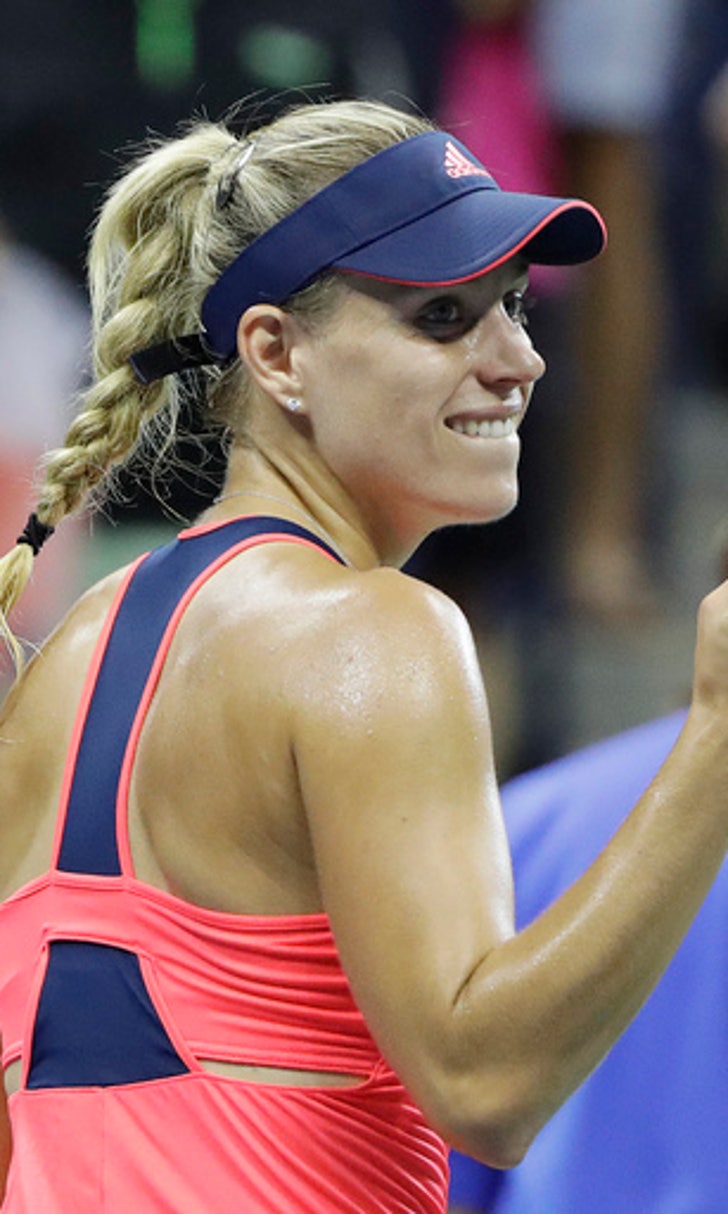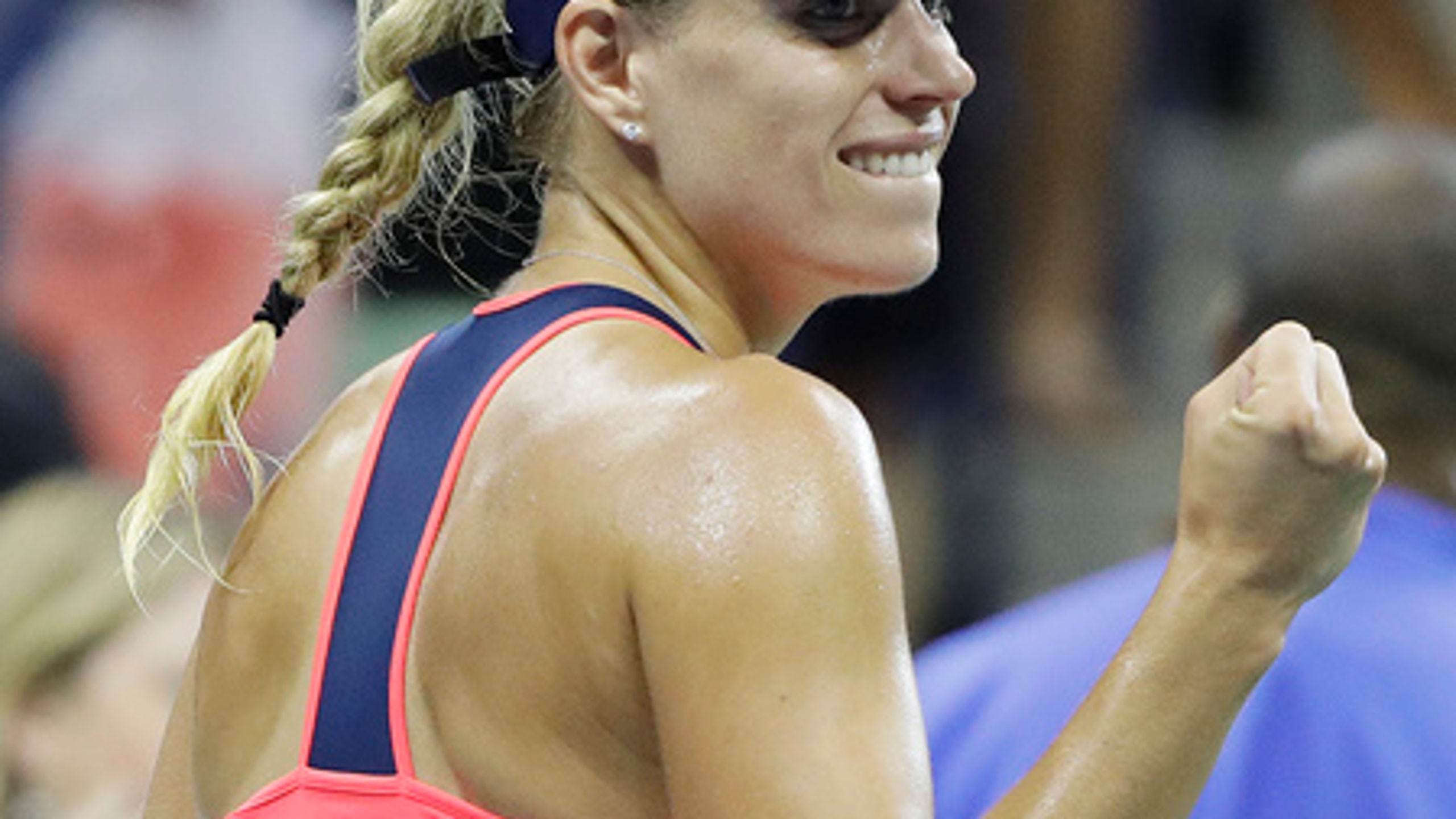 The Latest: Despite elbow issue, Djokovic into US Open QFs
BY foxsports • September 5, 2016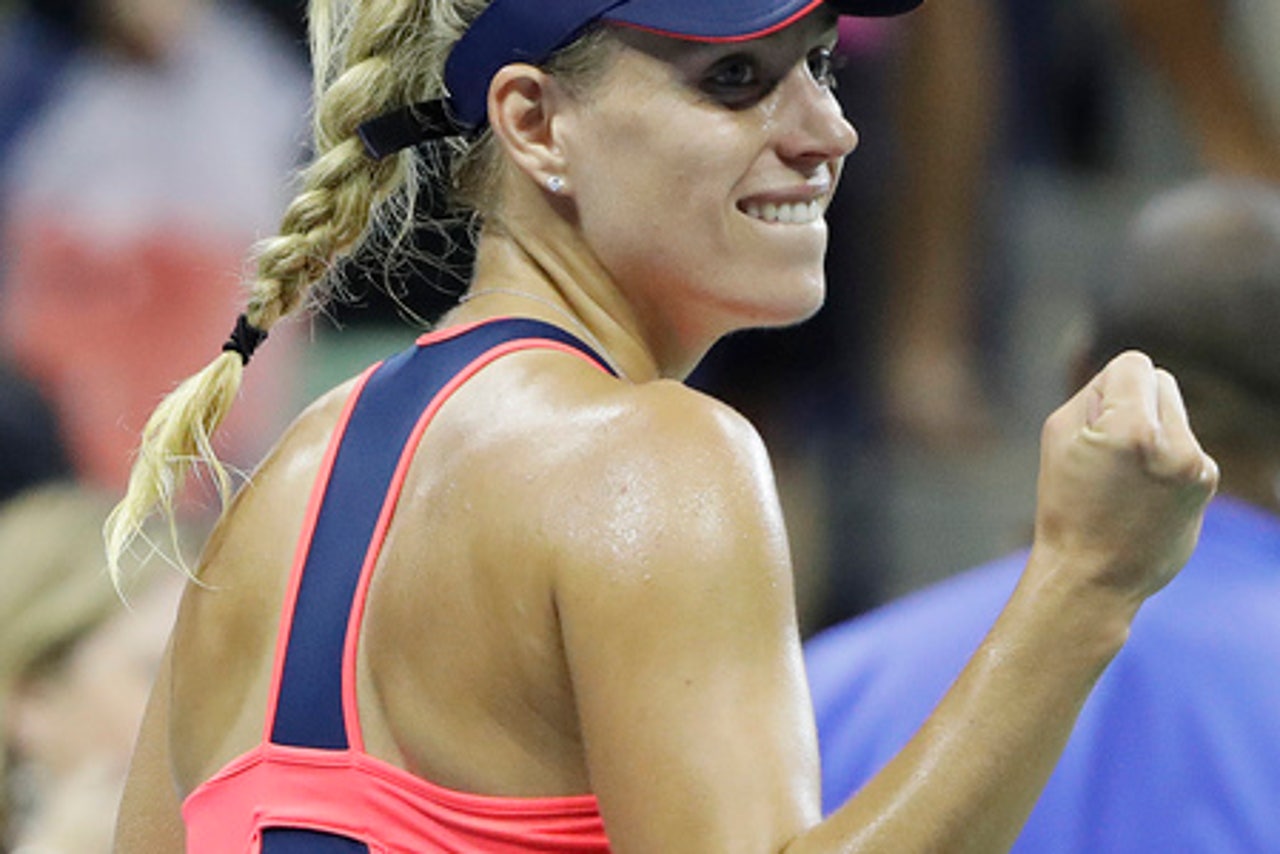 NEW YORK (AP) The Latest on the U.S. Open (all times local):
12:15 p.m.
Novak Djokovic's right elbow was treated by a trainer in the third set of an otherwise matter-of-fact 6-2, 6-1, 6-4 victory over Kyle Edmund on Sunday night that put the defending champion in the U.S. Open quarterfinals for the 10th consecutive year.
Djokovic was finally forced to play another full match after competing for a total of 31 minutes over the preceding five days because of injuries to his opponents in the second and third rounds.
And while Djokovic looked quite good for the first two sets and at the very end, there was that interlude that included the medical visit.
Ahead 2-0 in the last set, Djokovic got broken, starting a stretch of three games in a row for the 84th-ranked Edmund. Djokovic had his elbow massaged at a changeover; a trainer worked on his right arm in the first round.
---
11:45 p.m.
Novak Djokovic's right elbow was massaged by a trainer during the third set of the defending champion's fourth-round U.S. Open match against Kyle Edmund.
Djokovic played well and looked good while taking the opening two sets, 6-2, 6-1 on Sunday night. But after getting broken to cut his lead in the third set to 2-1, Djokovic called for the trainer, who manipulated and massaged the right elbow.
Djokovic also had his right arm worked on during his first-round victory on Day 1 of the tournament. He then got a chance to rest the arm, because his second-round opponent withdrew before the match, and his third-round opponent stopped after only six games.
---
9:55 p.m.
Second-seeded Angelique Kerber beat two-time Wimbledon champ Petra Kvitova in straight sets to reach the U.S. Open quarterfinals for the first time since 2011.
Kerber won 6-3, 7-5 on Sunday in a matchup of left-handers to set up a meeting with last year's runner-up, Roberta Vinci.
The German made her first major semifinal at Flushing Meadows five years ago, but this season came an even bigger breakthrough when she beat Serena Williams for the Australian Open title. Kerber could overtake Williams for the No. 1 ranking depending on their U.S. Open results.
Kvitova hadn't made it past the third round at the first three majors of the year but was coming off an Olympic bronze medal in Rio de Janeiro, where Kerber won the silver.
The 14th-seeded Kvitova had 43 unforced errors and seven doubles-faults - the last coming on match point.
---
8:15 p.m.
Lucas Pouille's upset of Rafael Nadal helped put three men from France into the quarterfinals of the American Grand Slam tournament for the first time in 89 years.
The 24th-seeded Pouille joined No. 9 Jo-Wilfried Tsonga and No. 10 Gael Monfils with fourth-round victories Sunday. Pouille and Monfils will play each other for a berth in the semifinals.
The last time three Frenchmen reached the quarterfinals was back in 1927, when the event was known as the U.S. Championships. The trio that time was Jean Borotra, Jacques Brugnon and Rene Lacoste, all members of France's famed ''Four Musketeers'' group of tennis stars in the 1920s and 1930s.
Lacoste - yes, he of the post-tennis clothing company - won the 1927 title.
---
7:30 p.m.
Rafael Nadal was upset in the U.S. Open's fourth round by 24th-seeded Lucas Pouille of France 6-1, 2-6, 6-4, 3-6, 7-6 (6) on Sunday, prolonging the 14-time Grand Slam title winner's quarterfinal drought at major tournaments.
The No. 4-seeded Nadal, a two-time champion at Flushing Meadows, breezed through his opening three matches in Week 1 at the hard-court tournament, dropping only 20 games combined. But Pouille, a 22-year-old with flashy strokes, presented a much sterner challenge in the fourth round, pushing Nadal to the limit over 4 hours, 7 minutes of tense - and intense - exchanges.
This was Pouille's third career victory in a five-setter - and all have come in his past three matches.
Since losing in last year's French Open quarterfinals, Nadal has failed to make it beyond the fourth round at a major.
This season, he lost in the first round of the Australian Open. Then he pulled out of the French Open before his third-round match because of a torn tendon sheath in his left wrist, an injury that forced him to withdraw from Wimbledon altogether and miss about 2+ months on tour in all.
He led by a break at 1-0 and 4-2 in the fifth set, but Pouille broke back to 4-all, and eventually converted his fourth match point in the tiebreaker with a gutsy forehand winner to close a 16-stroke exchange.
When it ended, Pouille dropped on his back, his tongue sticking out.
---
4:35 p.m.
Jo-Wilfried Tsonga beat American Jack Sock in four sets to reach the U.S. Open quarterfinals for the second straight year.
After failing to covert one match point in the third-set tiebreaker, the ninth-seeded Tsonga dominated the fourth for the 6-3, 6-3, 6-7 (7), 6-2 victory Sunday.
Sock, the last man from the United States left in the draw, was trying to reach his first major quarterfinal. No American man has made the last eight at the U.S. Open since 2011.
The 26th-seeded Sock upset 2014 U.S. Open champ Marin Cilic in the third round, never facing a break point. But on Sunday, he had just five aces and was broken six times.
The U.S. Open is the only major at which Tsonga, the 2008 Australian Open runner-up, has not reached at least the semifinals.
Tsonga could next face top-ranked Novak Djokovic, who faces 21-year-old Kyle Edmund later Sunday. Asked what kind match he hoped for between those two, Tsonga joked, ''really, really, really long.''
---
4:05 p.m.
American doubles player Nick Monroe returned to the court after a scary fall into the stands in his U.S. Open match.
In the third set of his match with Donald Young on Sunday on the new Grandstand, Monroe was chasing down a ball wide of the court when he collided with a low barrier and tumbled over head first. Monroe stayed on the ground for several minutes as he was examined by medical staff before walking back on court under his own power. He was taken inside for further evaluation, then came back out to finish the match.
Monroe and Young had split the first two sets with Spain's Pablo Carreno Busta and Guillermo Garcia-Lopez and were trailing 4-2 in the third when the incident happened. Monroe held in his next service game, but the Spaniards closed out the 4-6, 7-6 (4), 6-3 victory to reach the quarterfinals.
The 34-year-old Monroe was in the third round in doubles at a Grand Slam for the first time. He and Young upset second-seeded Ivan Dodig and Marcelo Melo in the first round.
---
4 p.m.
Marcos Baghdatis was warned by a chair umpire for using his cellphone during a changeover while losing his U.S. Open fourth-round match against Gael Monfils.
Baghdatis, the runner-up at the 2006 Australian Open, sat in his sideline chair after falling behind 4-1 in the second set and fiddled with his phone, holding it near a white towel that was on his lap.
Using a phone during a professional tennis match is not allowed, and chair umpire Alison Hughes noticed what was going on.
Later, Baghdatis told reporters he was messaging his wife.
---
2:50 p.m.
Caroline Wozniacki eliminated eighth-seeded American Madison Keys 6-3, 6-4 Sunday to reach the U.S. Open quarterfinals, her deepest run at a Grand Slam tournament in two years.
Wozniacki is a two-time runner-up at Flushing Meadows, but she is unseeded and ranked only 74th after a season filled with injuries and poor results. She hadn't won a match at a major in 2016 until arriving in New York.
She lost U.S. Open finals in 2009 against Kim Clijsters and 2014 against Serena Williams.
On Sunday, Wozniacki made only seven unforced errors, 26 fewer than Keys.
---
1:30 p.m.
Gael Monfils' sizzling summer rolls on with a quarterfinal run at the U.S. Open.
The 10th-seeded Frenchman swept Marcos Baghdatis 6-3, 6-2, 6-3 on Sunday to improve to 18-2 in matches he's played since a first-round loss at Wimbledon. That stretch includes the highest-level tournament title of his career at Washington.
Three days after his 30th birthday, there were still classic Monfils moments in this one, including an attempt to tie his shoe in the middle of a point. But he has yet to drop at set at this U.S. Open.
The 31-year-old Baghdatis hadn't reached a Grand Slam round of 16 since the 2009 Australian Open.
---
1:15 p.m.
Anastasija Sevastova, who retired from tennis for nearly two years, has reached her first major quarterfinal.
Sevastova upset 13th-seeded Johanna Konta 6-4, 7-5 on Sunday to become the first Latvian woman to make the final eight at a Grand Slam since Larisa Savchenko in 1994.
Still just 26 years old, Sevastova retired in 2013 because of a series of injuries that had made tennis no fun anymore. But she returned to the sport at the start of last season, and her ranking has steadily climbed to 48th.
Her previous best run at a major was a round of 16 appearance at the 2011 Australian Open.
As in her second-round upset of third-seeded Garbine Muguruza, Sevastova struggled to serve out the match. And as in that victory over the French Open champ, she finally closed out the win with a service break.
Sevastova broke Konta seven times in 11 service games.
Konta, an Australian Open semifinalist, collapsed to the court with trouble breathing during her second-round match, but she didn't appear to have any physical problems Sunday.
---
1:05 p.m.
Roberta Vinci, last year's U.S. Open runner-up, is back in the quarterfinals.
The seventh-seeded Italian beat 99th-ranked Lesia Tsurenko 7-6 (5), 6-2 on Sunday. Vinci has never reached the quarters at any of the other three Grand Slams, but she's now done it four times at Flushing Meadows.
She made her first major final here last year at age 32, stunning Serena Williams in the semis to thwart the American's Grand Slam bid.
Vinci has been bothered by an injured left Achilles tendon and struggled physically at times Sunday. Exhausted after the match, she had tears in her eyes.
The 27-year-old Tsurenko had never been past the third round at a major before this tournament.
---
---