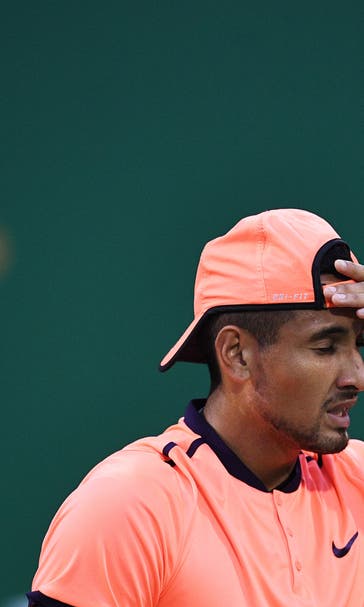 Tennis disgrace Nick Kyrgios rips fans, tanks match, flames out of tournament in China
BY Chris Chase • November 15, 2016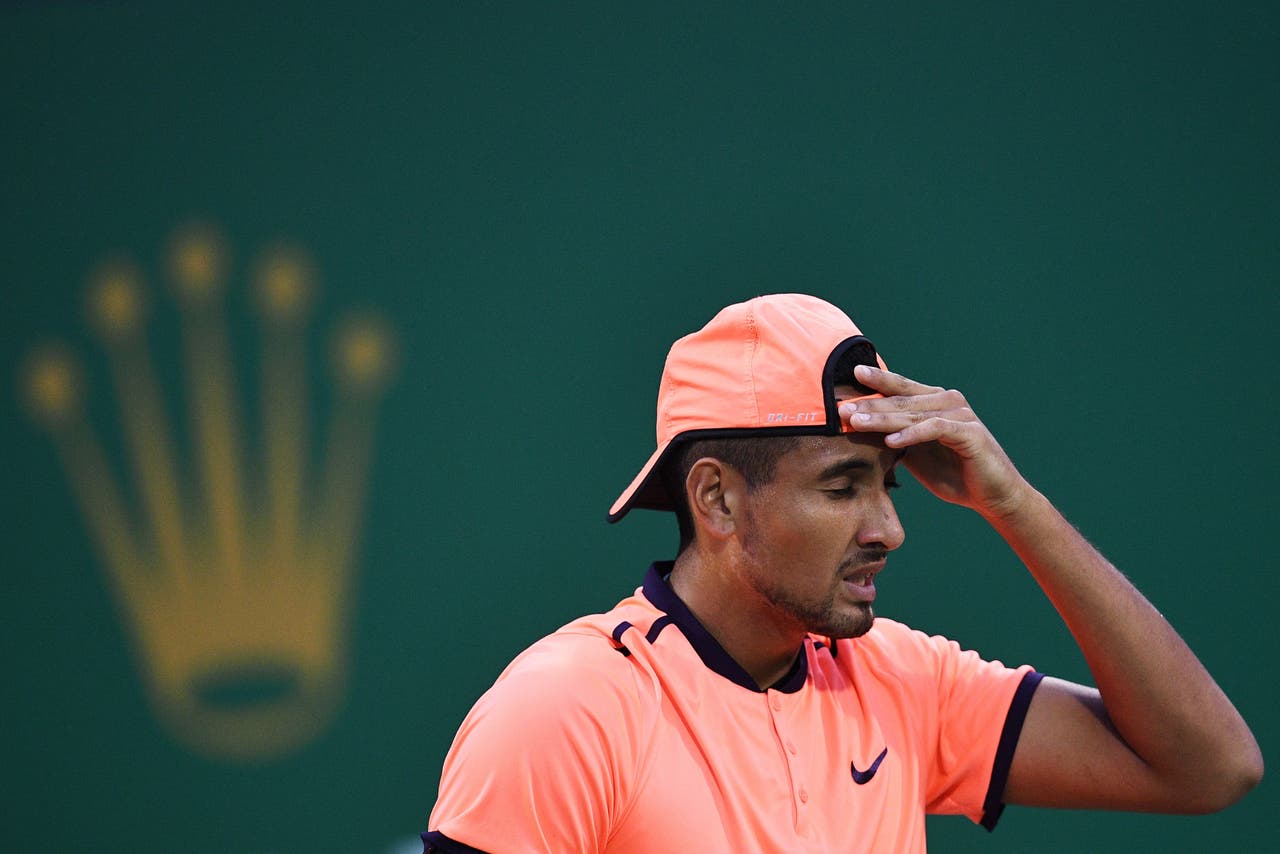 He argued with fans. "You wanna come here and play? Sit down and shut up and watch. [You have] zero career."
He'd walk off the court before points finished and was admonished by the chair umpire for it. "Nick, you can't play like that. It's just not professional. This is a professional tournament."
He petulantly asked rhetorical questions to that umpire: "Can you call time so I can finish this match and go home?"
Instead of hitting his usual 135+ mph serve, he flicked them over the net like he was starting a ping-pong rally with a nine-year-old.
And Nick Kyrgios did all this three days after winning the biggest tournament of his career. He was on the right track. Newspaper, internet and magazine pieces were being written about the new Nick. And then - this. Such is life for the sport's drama-loving, immature, uncontrollable, head case. Imagine Odell Beckham Jr. without the self-discipline to make it through an entire game and you can get a pretty good idea of what the 21-year-old Kyrgios is all about.
After rolling through two top-15 players en route to a title in Tokyo, Kyrgios arrived in Shanghai looking to ride a wave of momentum toward the end of the season. He made it about an hour. The fiery Greek-Australian rolled over Djokovic's Wimbledon slayer Sam Querrey in the first round but then, for whatever reason, woke up on Wednesday and decided he wasn't going to play - at least not in any real sense of the word.
It was world No. 110 Mischa Zverev who was the beneficiary of Kyrgios's competitive whims, "winning" 6-3, 6-1. He could only stand and watch as Kyrgios ran through the laundry list of tennis temper-tantrum activities: yelling, profanity, negatively engaging fans, quitting early, not sitting for changeovers, questioning the crowd's reaction and then, only later, meekly apologizing for it. It's like he hit the McEnroe Bingo. It shouldn't be surprising coming from a kid who has pulled from this playbook before, like when he blatantly tanked a game at Wimbledon, told a Grand Slam champion, in the middle of a match mind you, that his friend had slept with the other guy's girlfriend or yelled at countless officials. Class, class, class.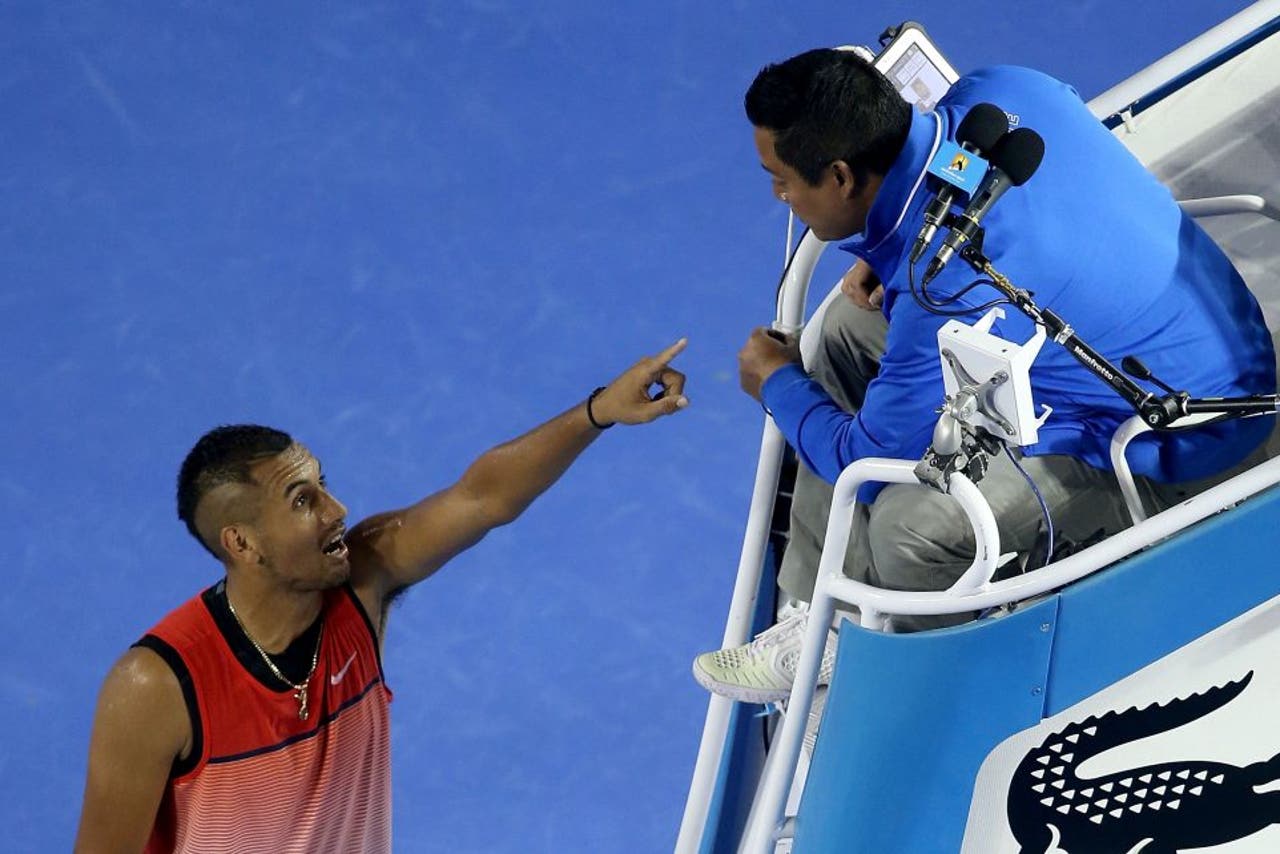 While Kyrgios has plenty of detractors, it almost seems like he doesn't have enough, as if people, desperately waiting for the next great tennis hope, are willing to look past his myriad faults in hopes that he can eventually take the reins from the Djokovics, Federers and Nadals of the world. He's a player the tennis community looks toward as one who can take the mantle of becoming the world's best and usher in a new era of tennis.
Not like this. Kyrgios gets compared mostly to John McEnroe, though I can't remember McEnroe ever being this bad. He'd beef with umpires, not a guy sitting in the third row. What Kyrgios doesn't seem to realize - and maybe it's because he's so young and doesn't remember any different way - is that while tennis is far less popular than it was in the days of Johnny Mac, the people who love it pay far more attention than they used to. The numbers are down but the passion and vigor of the fans still here has skyrocketed. Thus, everything he does is magnified times a thousand.
So when he throws a tantrum in Shanghai, it's beamed all over the world instantly. There's no place to hide.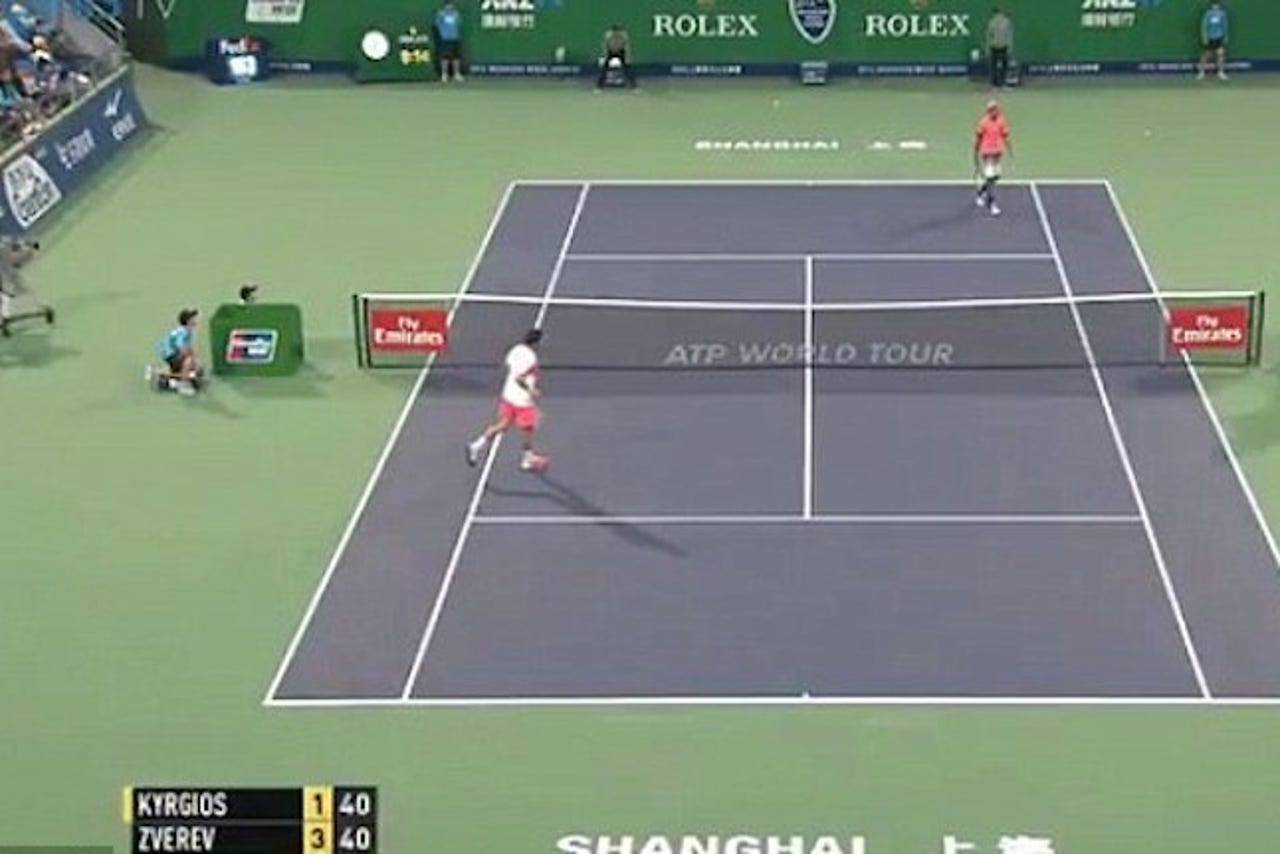 It's insane to even suggest this, but maybe that's what Kyrgios needs: a place to hide. A break. Normally, a 21-year-old coming off a huge victory would want or need to back that up with another strong performance, this time at a tournament with a better field. (Novak Djokovic awaited if Kyrgios had won this match and another after it.) Instead, Kyrgios plays the victim card every time, this time telling the press:
No, you do. That's the tacit agreement you make when you step out on the court. If you're going to dog it and play the role of the spoiled brat then there will soon be a day when fans don't come and then there won't be an audience for your crap.
Even his trash talk is lazy.
Except that it must, because Kyrgios sent out the following tweet later in the day.
Tennis should do something about Kyrgios but the lack of uniformity, oversight and leadership (Maria Sharapova's suspension being a key example) means Kyrgios might get some small slap on the wrist as punishment. Ridiculous. He's a child acting out in a consequence free environment. So do something that hits: Take away the money he won at this tournament and start doubling the total every time. I bet Nick Kyrgios would get into line real fast after that.
Not good enough today on many levels, I'm better than that. I can go on about excuses but there are none. Sorry #StillAWorkInProgress ????

— Nicholas Kyrgios (@NickKyrgios) October 12, 2016
---
---