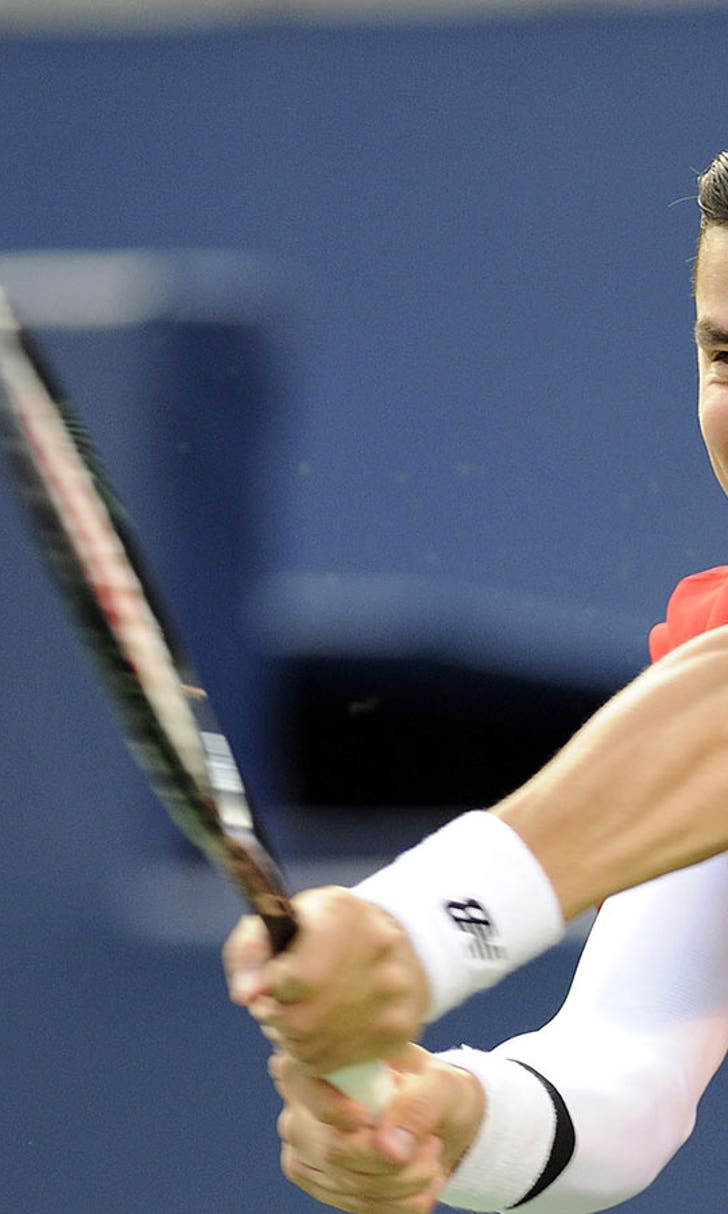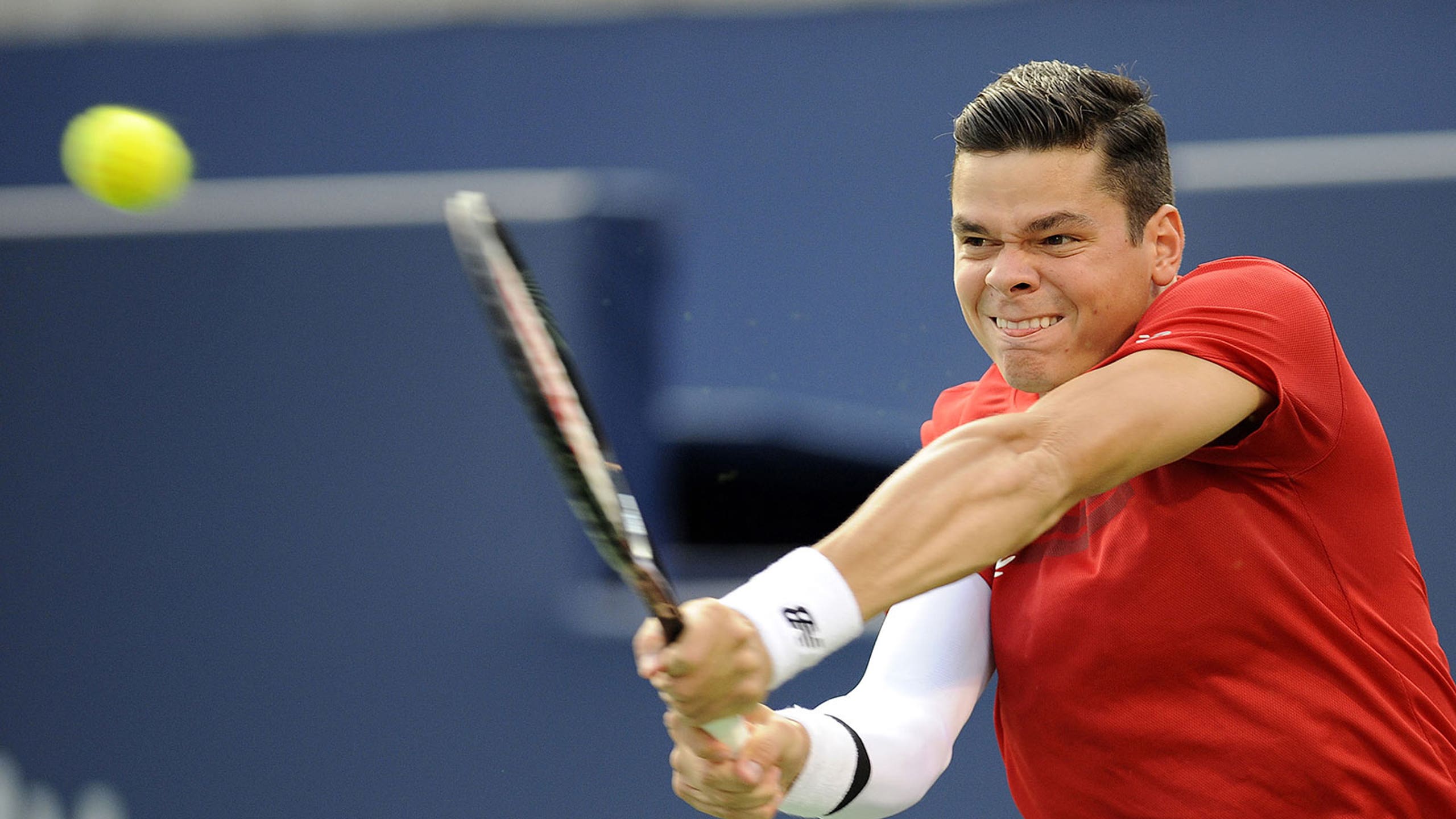 Raonic tops Sock; Djokovic, Murray advance into in Toronto
BY foxsports • August 6, 2014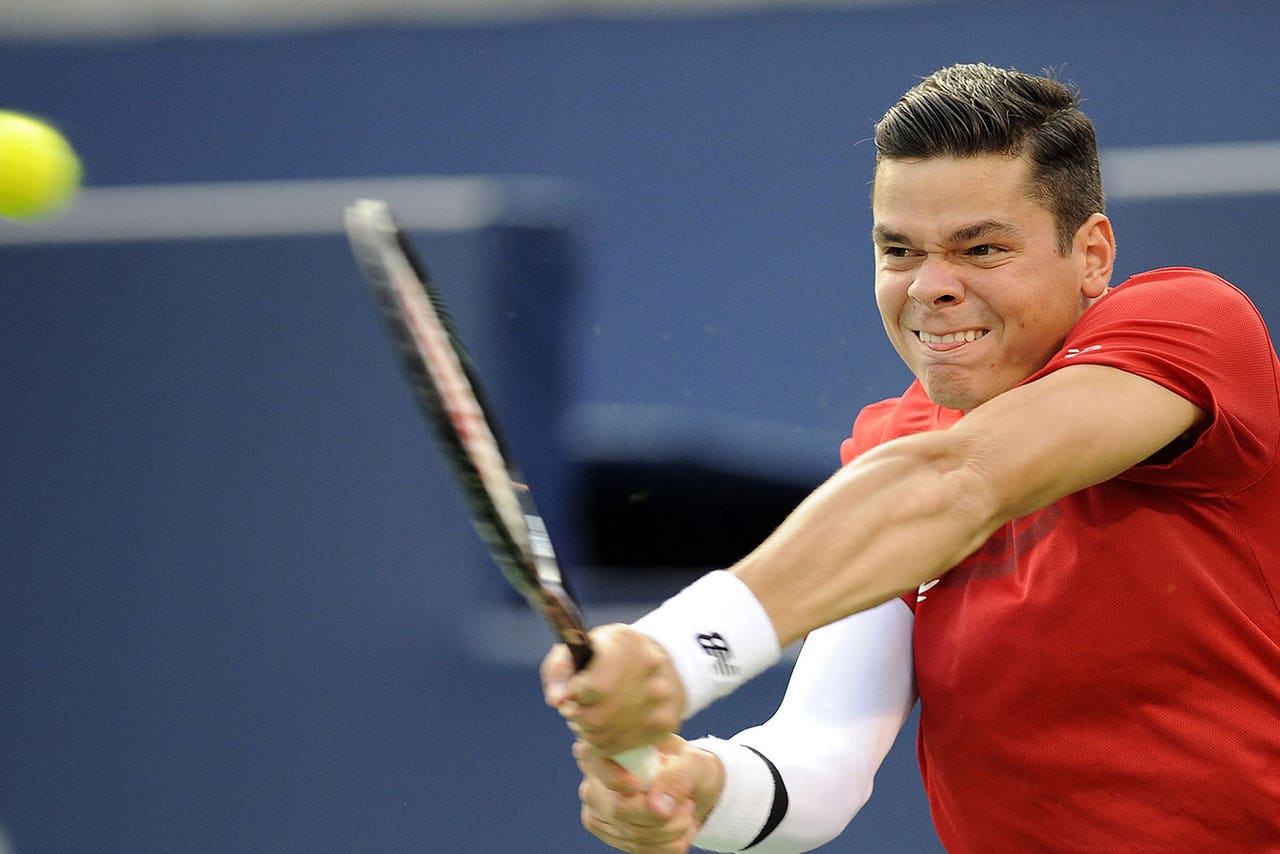 Milos Raonic wasn't perfect. He didn't need to be to advance in the Rogers Cup.
The Canadian had his serve going amid some erratic shots as he came back to beat American Jack Sock 4-6, 7-6 (2), 7-6 (4) on center court Wednesday night at Rexall Centre.
"All the difficulties getting through that match, facing break points two of my service games consecutively, doing a poor job in converting the chances I had," Raonic said.
"All those things that maybe if it doesn't go your way you would've said, `I wish I did this differently, and this and this in these situations,' all that, let's say weight that might be on your shoulders, it's the relief of that just sort of getting off."
Raonic won the Citi Open on Sunday in Washington, beating Vasek Pospisil in the first all-Canadian tour final after becoming the first Canadian to reach the Wimbledon semifinals.
Fans chanted "Let's go Milos! Let's go Milos!" between points, cheering on the last Canadian left in the field. On Tuesday, all four men who played singles were eliminated.
Raonic stunted that momentum with 15 aces that helped offset some struggles to return Sock's serve. He won 79 percent of his first-serve points but was broken in the first set.
In the second set, Raonic held serve before blowing out Sock in the tiebreaker. The Canadian needed another tiebreak to finish off the match.
Raonic will face Julien Benneteau of France on Thursday night. Benneteau upset 11th-seeded Ernests Gulbis on Wednesday after beating Lleyton Hewitt in the first round.
Raonic came into the week tied for his career high in the rankings at No. 6 and now has a chance to keep climbing the ladder.
The man atop those rankings, Novak Djokovic, got pushed to the limit earlier in the day before beating Gael Monfils 6-2, 6-7 (4), 7-6 (2). Monfils pulled out all the stops by hitting a between-the-legs shot and throwing his racket to hit the ball, and each player tried to ignite the crowd to get louder.
"He's probably the only guy in the world, tennis player, that I would pay a ticket to watch the match," Djokovic said about Monfils. "He's really fun to watch but not so much fun to play against. ... He loves jumping around, sliding, he's very unpredictable. You don't know what his next move is, so that's why he's so interesting."
Monfils didn't endear himself to fans by arguing with chair umpire Gerry Armstrong after receiving a time violation, even as they were captivated by his dazzling play on the court. As a result, Djokovic had support behind him as he came back from a 3-1deficit in the third set.
"In a way it was fun, of course, and entertaining to be part of this match," said Djokovic, who will face Jo-Wilfried Tsonga in the next round. "I enjoyed it."
By avoiding what would've been the biggest upset of the tournament thus far, Djokovic kept alive the possibility of facing eighth-seeded Andy Murray in the quarterfinals.
Murray had little trouble winning his opening match in Toronto, beating 19-year-old Australian Nick Kyrgios 6-2, 6-2 in the first match of the day on center court.
"He outclassed me. He did everything better than me," said Kyrgios, who made a name for himself by upsetting Rafael Nadal at Wimbledon. "He played too good for me today."
Murray, the 2013 Wimbledon champion who has since been derailed by back surgery, was happy with how the match went.
"I thought I did most things like pretty solid," the Scot said. "I didn't make too many errors. I moved well, (had a) high first-serve percentage."
Murray will face 12th-seeded Richard Gasquet in the next round.
In other action, Gasquet beat hard-serving Ivo Karlovic 5-7, 7-6 (5), 6-3; fifth-seeded David Ferrer topped American qualifier Michael Russell 6-4, 2-6, 6-1; and seventh-seeded Grigr Dimitrov beat Donald Young 4-6, 6-2, 6-3. 
---
---