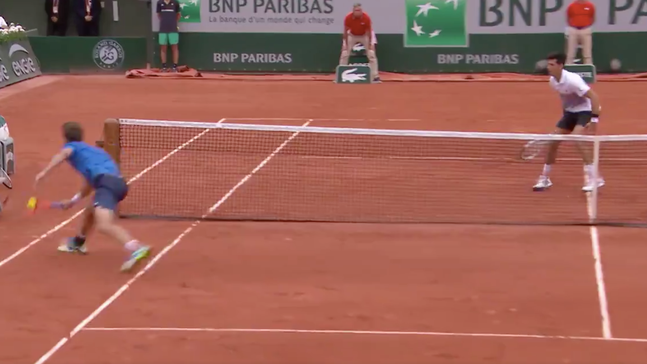 Novak Djokovic lost the most amazing point at the French Open. Then he gave his opponent a high-five.
Published
May. 29, 2017 10:21 a.m. ET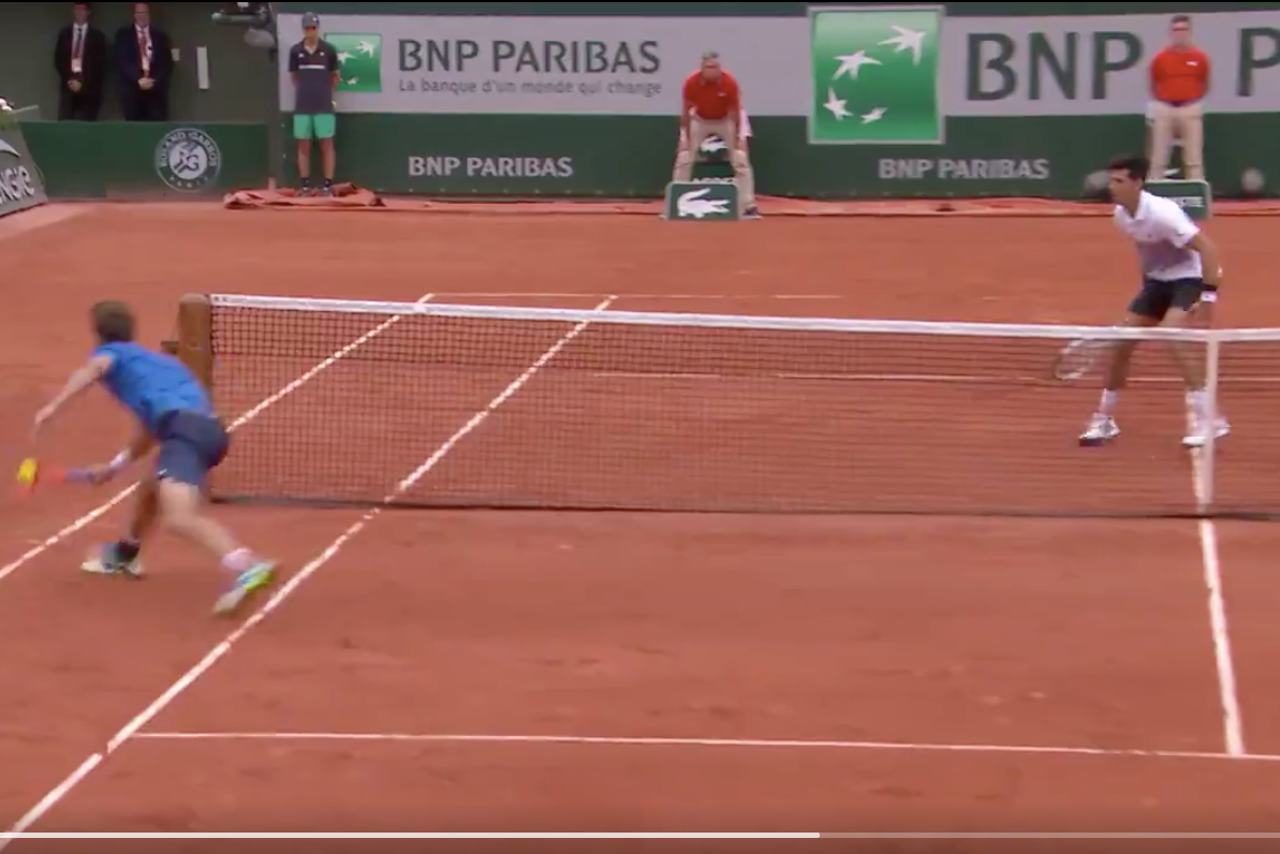 Novak Djokovic may have won his first-round match against Marcel Granollers in easy, straight-set fashion, but it was the Spaniard who had the highlight reel shot of the second day of the French Open, one so good that all Djokovic could do afterward was laugh, slap hands and give his opponent a literal pat on the back.

In the middle of a rally early in the third set, Granollers hit a topspin drop shot that landed just in front of the net. Djokovic slid in, took the ball off the bounce and, defying geometry, turned his body and flicked a crosscourt backhand that pretty much went horizontal - nearly parallel to the net. Winner. Right?

Wrong. Granollers streaked in at full speed, headed toward the net post and umpire chair and then ... well, watch yourself:

https://twitter.com/rolandgarros/status/869182078910427137

My wife asked what I imagine many did across the world: "Wait, is that legal?" Yes. As long as Granollers hit the ball before the net (or its plane), it doesn't matter that the ball didn't go over the net. He can hit it 10-feet wide of the net, slide to the opposing service line or have a racquet follow-through that hits the Eiffel Tower. As long as contact is made on your own side of the net, it's all good.

But then Djokovic had to ruin all that goodwill by doing his "from the heart, I love you" celebration after, again, winning a first-round match. It's pretty lame, Novak. Getting the ballkids involved is neat and that gives them a memory for the rest of their lives but maybe save the celebrations for when there's something worth celebrating.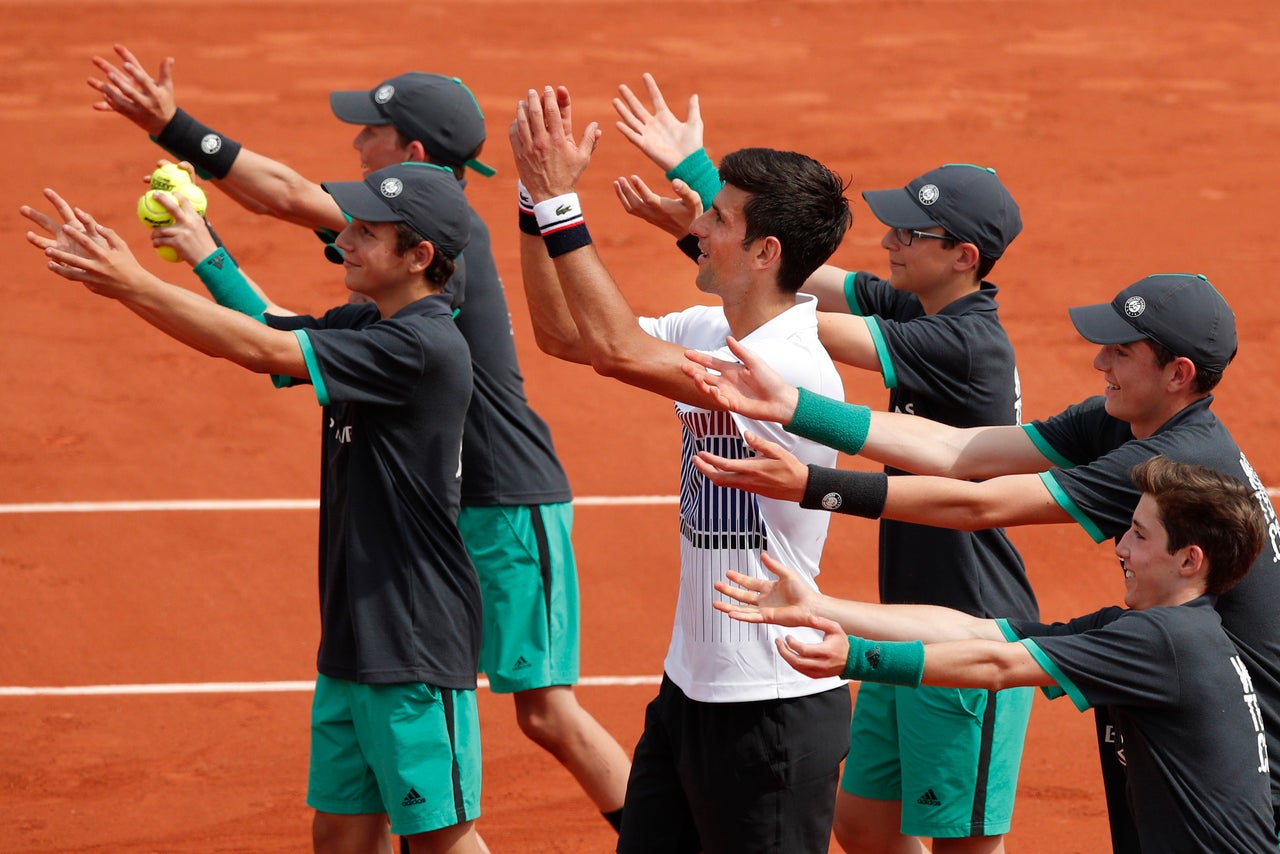 ---
---