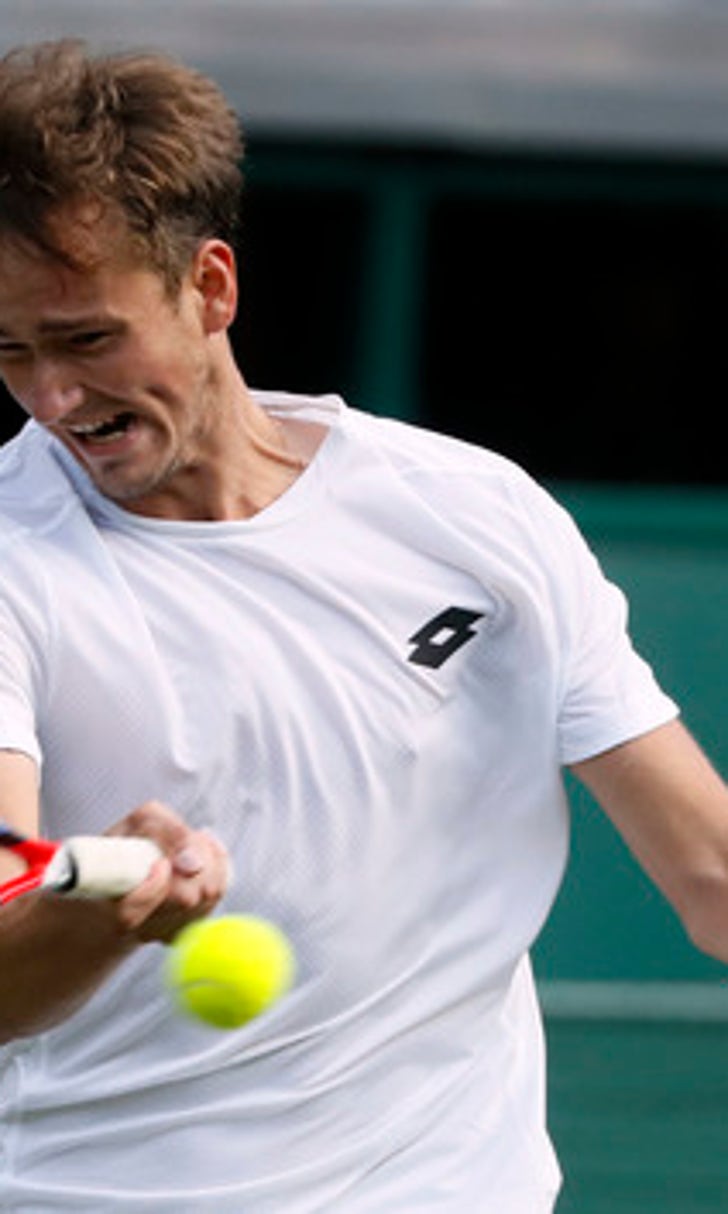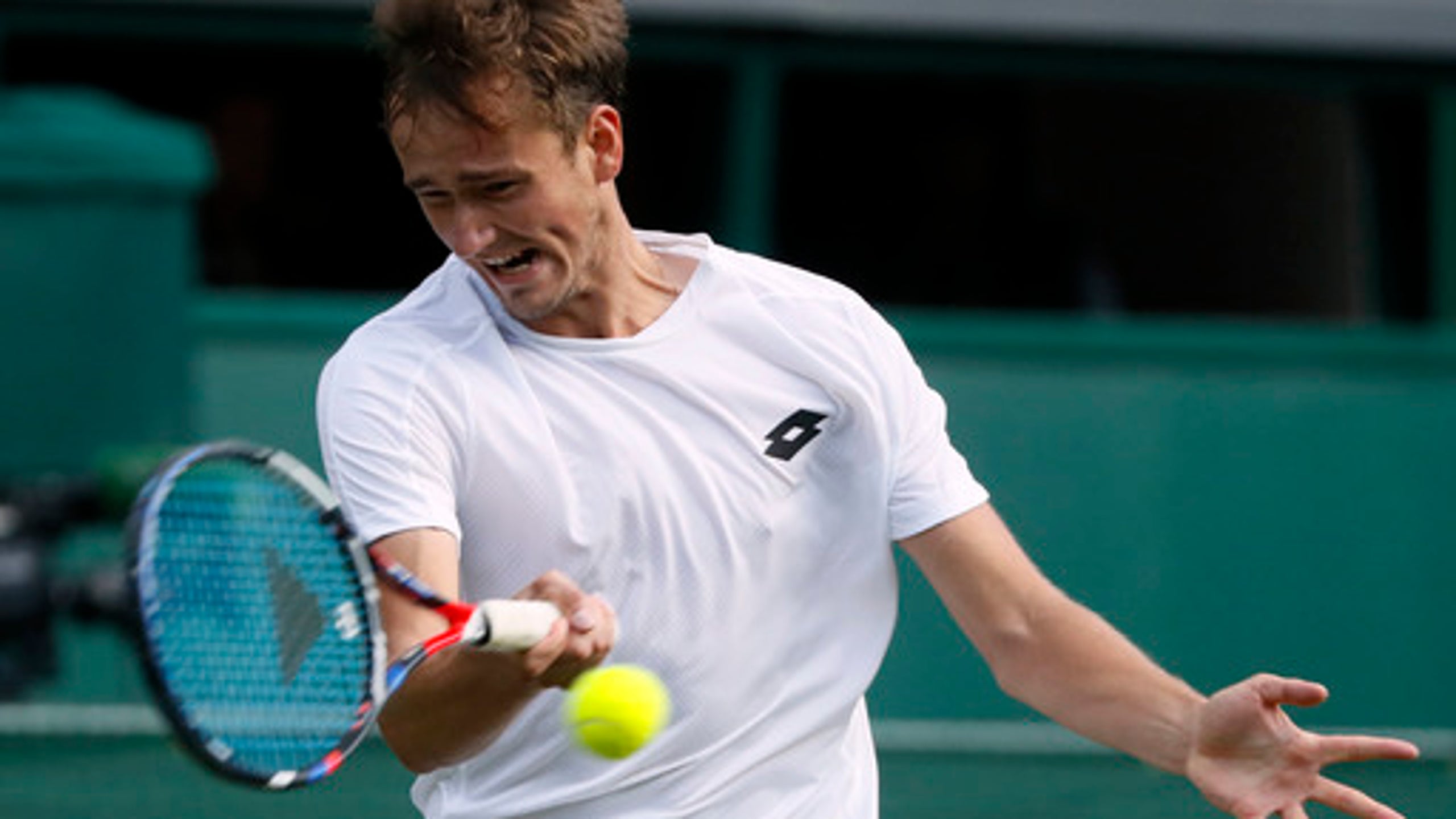 Medvedev tosses coins at umpire after Wimbledon loss
BY AP • July 5, 2017
LONDON (AP) Daniil Medvedev threw a handful coins in the direction of chair umpire Mariana Alves after his second-round loss at Wimbledon on Wednesday.
The 49th-ranked Russian repeatedly apologized during his post-match news conference, saying that he was not trying to imply that Alves was biased.
''I was just disappointed and (did) a stupid thing,'' said Medvedev, who earned headlines for a decidedly different reason Monday, beating three-time major champion Stan Wawrinka in the first round.
When his 6-4, 6-2, 3-6, 2-6, 6-3 loss to Ruben Bemelmans ended, Medvedev shook hands with his opponent and Alves. But then he grabbed his wallet from his bag and tossed the coins toward the bottom of the official's chair.
He was unhappy with one of the calls early in the fifth set
''If he wants to be (peeved) about that, that's his decision,'' Bemelmans said. ''It happens in tennis. You should get over that.''
Medvedev, who is 21, said he did not immediately apologize to Alves after the match.
He said he would accept any punishment handed down.
''Maybe in the match, during the match, I thought that it was a bit not in my favor, but right now I can just say that it happens everywhere in every sport,'' Medvedev said. ''There are referees, and they can make some mistakes, but me as a tennis player, I (make) some mistakes, too. One of them was, for example, after the match. I just have to apologize.''
---
More AP tennis coverage: https://apnews.com/tag/apf-Tennis
---
---