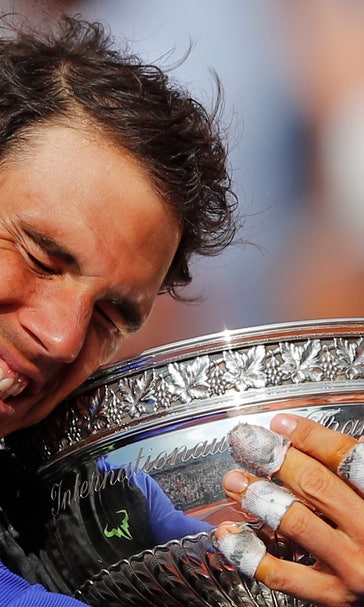 La Decima! Rafael Nadal dominates Stan Wawrinka to win record 10th French Open title
June 11, 2017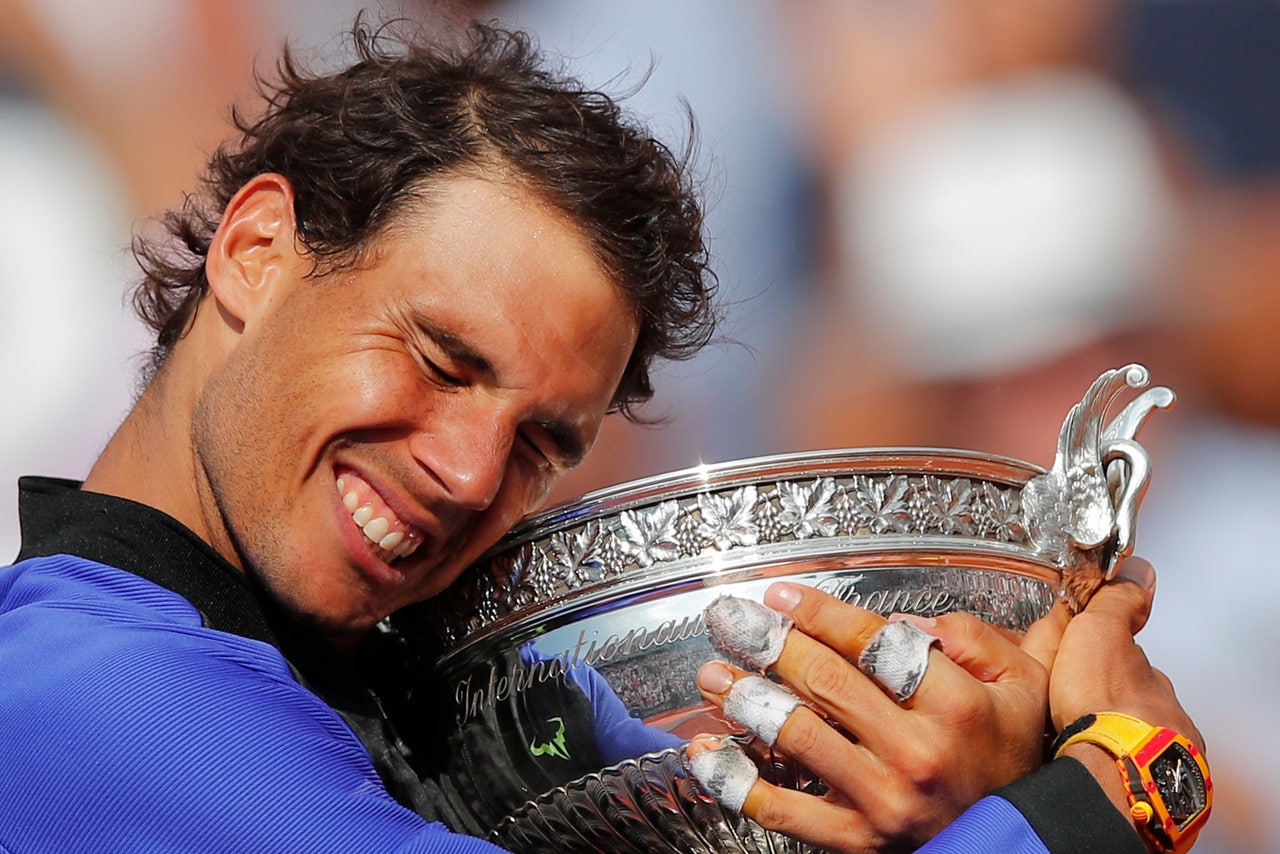 After a career of brilliance, Rafael Nadal authored his magnum opus Sunday at the French Open.

In the most dominant performance at the tournament he's owned for the last 12 years, Nadal won "La Decima" - his 10th French Open title - by routing three-time Grand Slam champion Stan Wawrinka 6-2, 6-3, 6-1 in a match that was somehow less competitive than the lopsided scoreboard suggests. No other player in history has ever won a single Grand Slam more than seven times and only Nadal can boast of having earned double-digit titles at any tournament, no matter the size and field of competition.

Nadal lost just 35 games at the tournament, the second-fewest that any player has dropped in any Grand Slam in history. (Bjorn Borg only lost 32 en route to the 1978 title. Nadal's previous best was the 41 he dropped in his then-peak 2008 run.) His serve was broken just six times. He becomes the third player to ever win a Slam in his teens, 20s and 30s. Most importantly, it's Nadal's first Slam win in three years, ending an odyssey of injury, self-doubt and setbacks. He now has 15 majors, moving past Pete Sampras for the second-most in history and leaving him three behind his rival, Roger Federer, for the all-time lead.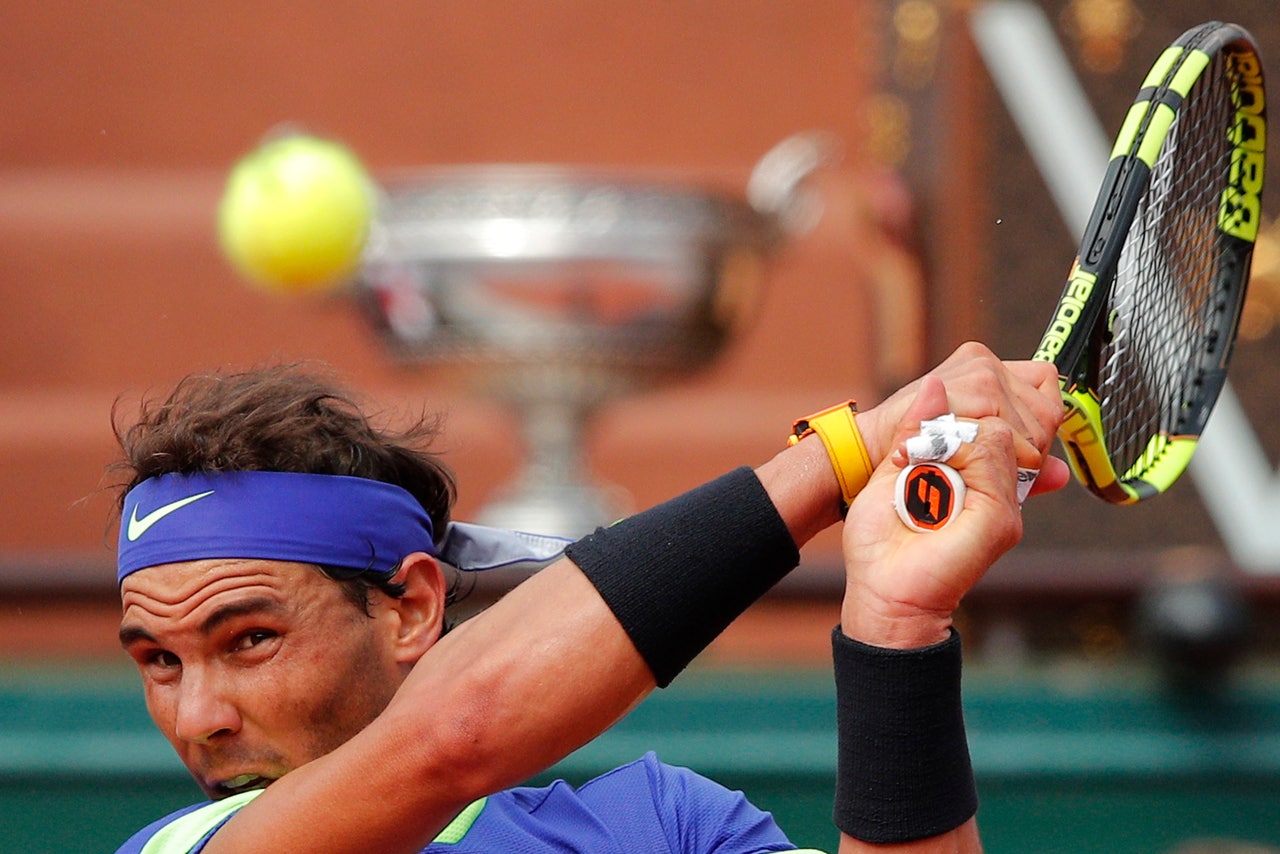 Roland Garros has been Nadal's second home - Majorca north - ever since he burst onto the scene in 2005, a capri-wearing, sleeveless Adonis with his powerful topspin, two-handed backhand and defensive play unlike tennis had ever seen. He won in his debut appearance and wasn't tripped up until 2009. He won five times in a row after that before injuries and age derailed his career. But, overall, he's 79-2 at the event (he wasn't healthy for either of the losses), 102-2 in best-of-five matches on clay courts and, despite the struggles of 2015 and 2016, is a mind-boggling 406-39 on red clay in his career.

But never before had Nadal faced a player in a French Open final who'd won the event before and had reason for so much confidence. Wawrinka started his Grand Slam success by stunning Nadal in the 2014 Australian Open final. He did it again by shocking the world with a 2015 French Open finals win over Novak Djokovic, which he then backed up with a win in the 2016 U.S. Open final.

Wawrinka hits mortar blasts for backhands. He's aggressive. His game is designed to make opponents uncomfortable. He's defeated Nadal before and was a perfect 3-0 in Slam finals. If anybody could come into Court Philippe Chatrier and chip away Nadal's confidence before pouncing on the opportunity, it was the 32-year-old Swiss.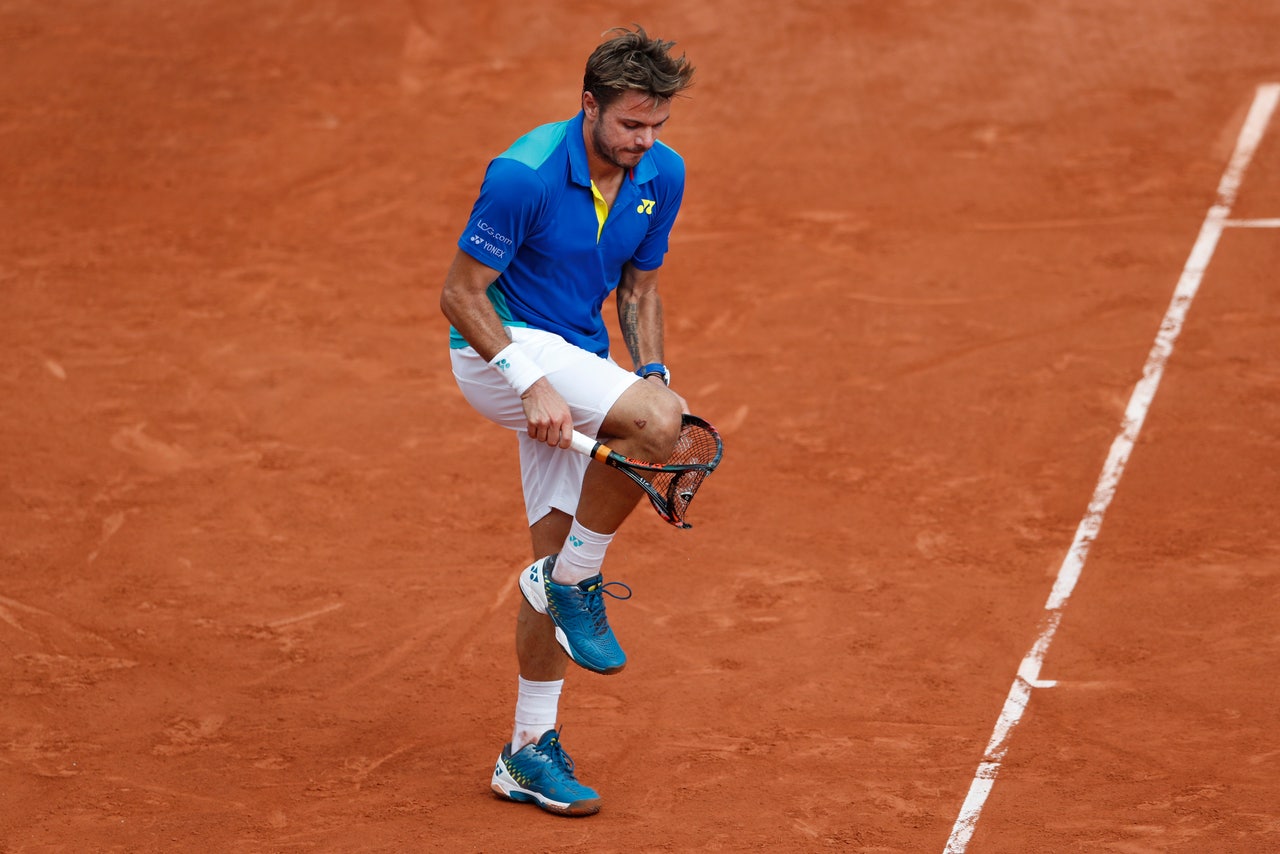 Instead, like so many men before, he was shell-shocked by Nadal's attacking clay-court game less than a half-hour into the match and never recovered. His strategy of playing close to the baseline backfired when he couldn't control the high-bouncing Nadal returns. Nadal played him like a puppet, moving him around at will to set up winners or shots that Wawrinka had to lunge for and hit 10 feet long.

The pair exchanged holds at the start of the match with Wawrinka getting his first, and only, break point at 1-1 in the first. Then, Nadal delivered a furious combo of tennis punches to turn that tight 2-2 set into a 6-2 rout. He'd end up winning 16 of the final 20 games (and 18 of 24 overall). Wawrinka barely won more than half of his first service points, lost more service points than he won, hit 10 more unforced errors than winner and didn't sniff a break-point opportunity until after that third game of the match.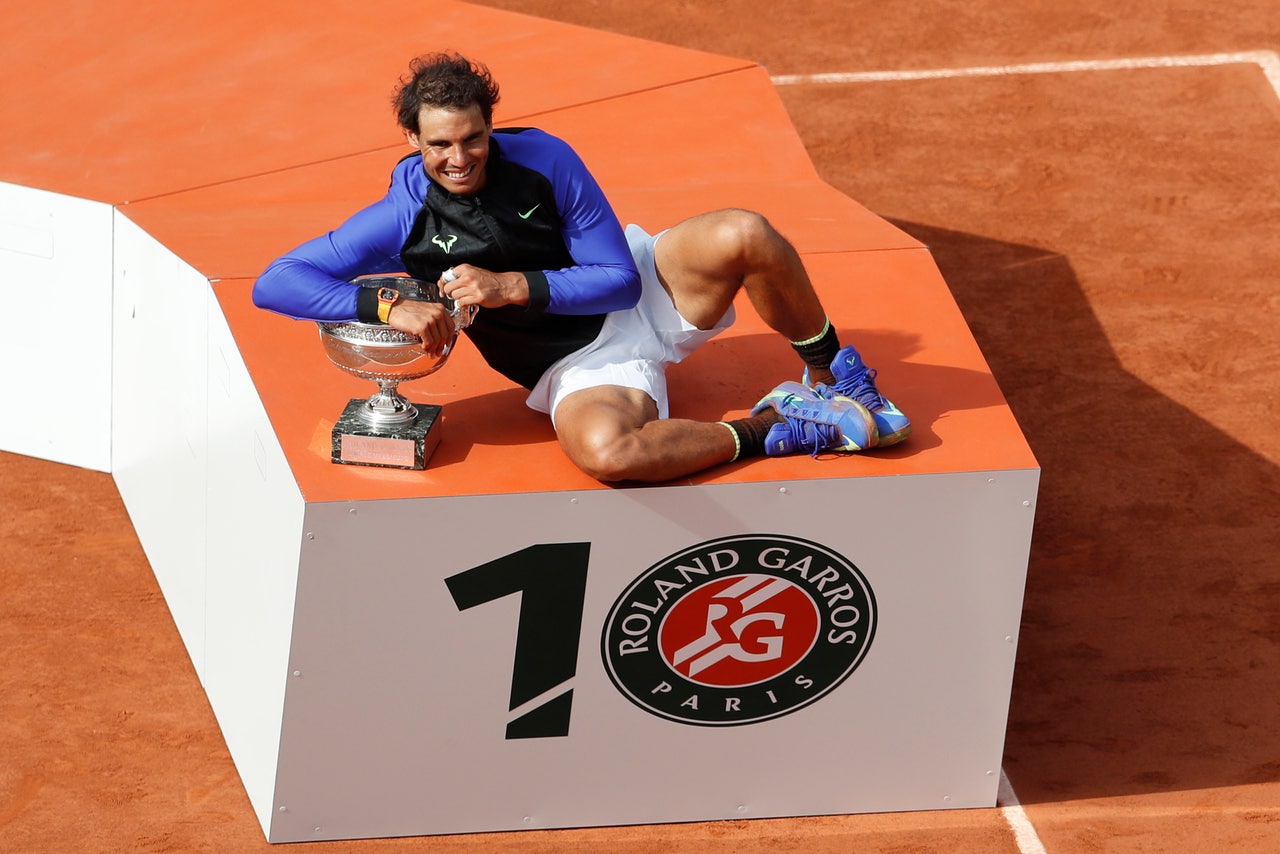 Since that 2014 French Open win, Nadal went 11 Slams without a win. Prior to his finals appearance this year in Melbourne (when he lost to Federer), he hadn't even made a semifinal. Six times the second week of a major was played without Nadal, who once went six-and-a-half years without missing one.

Given the wear, tear and injuries, there were points in 2015 and 2016 when there was reason to believe Nadal might not never return to his old form. Still, a French Open win down the road wasn't out of the question. The greats are always contenders no matter the state of their game, especially on their best surfaces. Like Federer did at the Australian Open, it was figured Nadal could use that old clay-court muscle memory to hold the Coupe des Mousquetaires once again.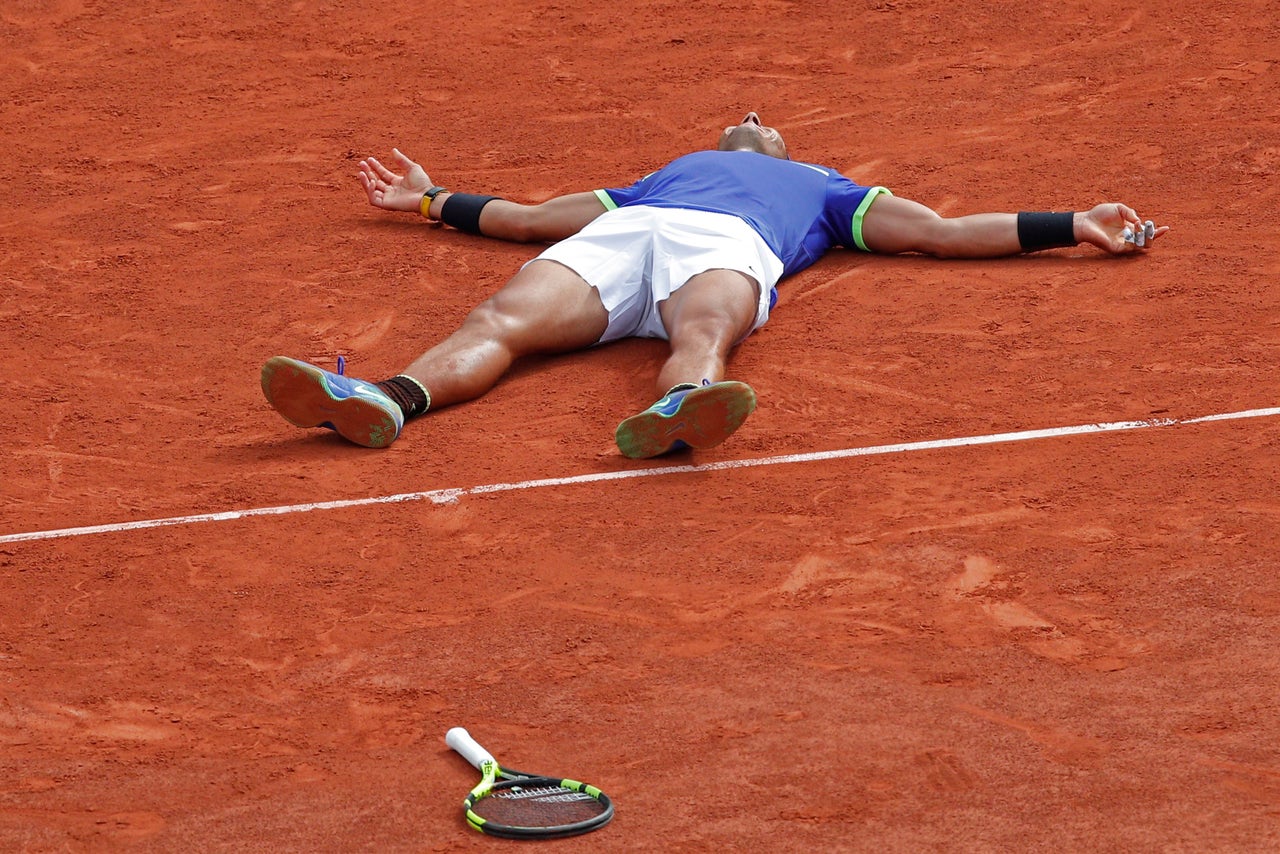 But to do it like this? To put together the greatest performance of his career at 31 years old, with balky knees and a wonky wrist? To dispatch a three-time Slam winner so easily, breaking his serve and soul with ease? To get back to No. 2 and in a position to regain the No. 1 ranking?

It makes La Decima all the more impressive. Rather than a swan song, this feels like a renaissance.

What's French for 11th, 12th and 13th?
---
---