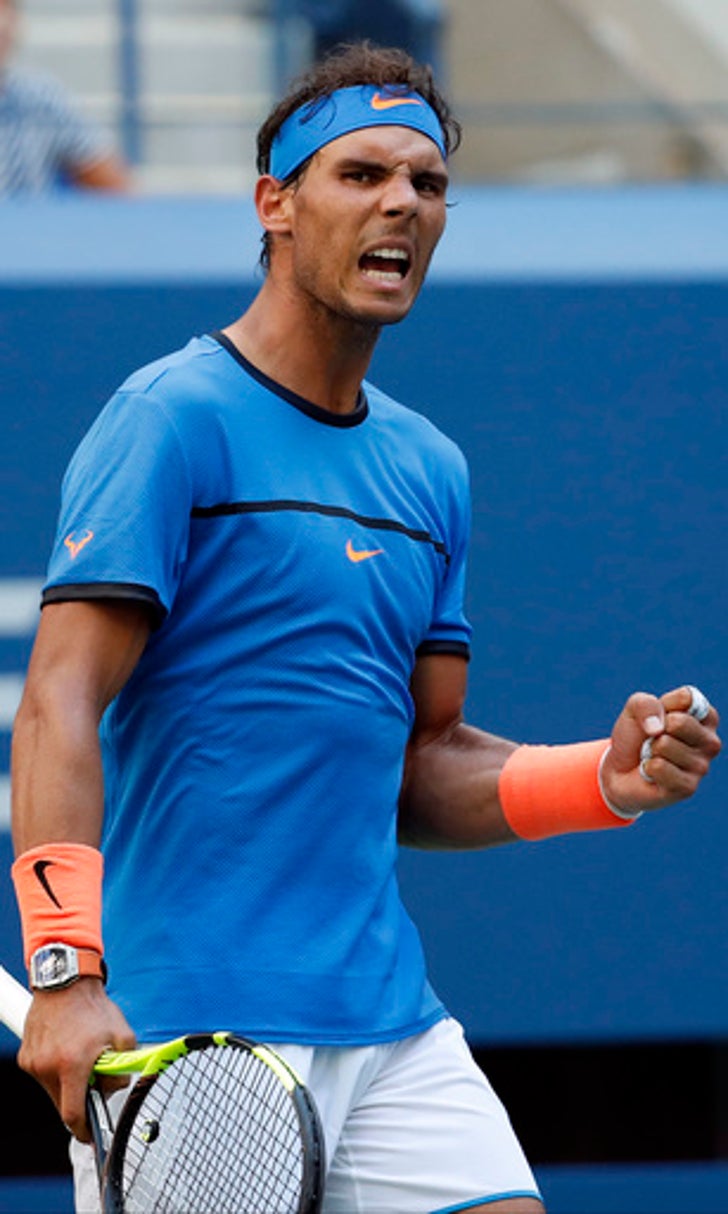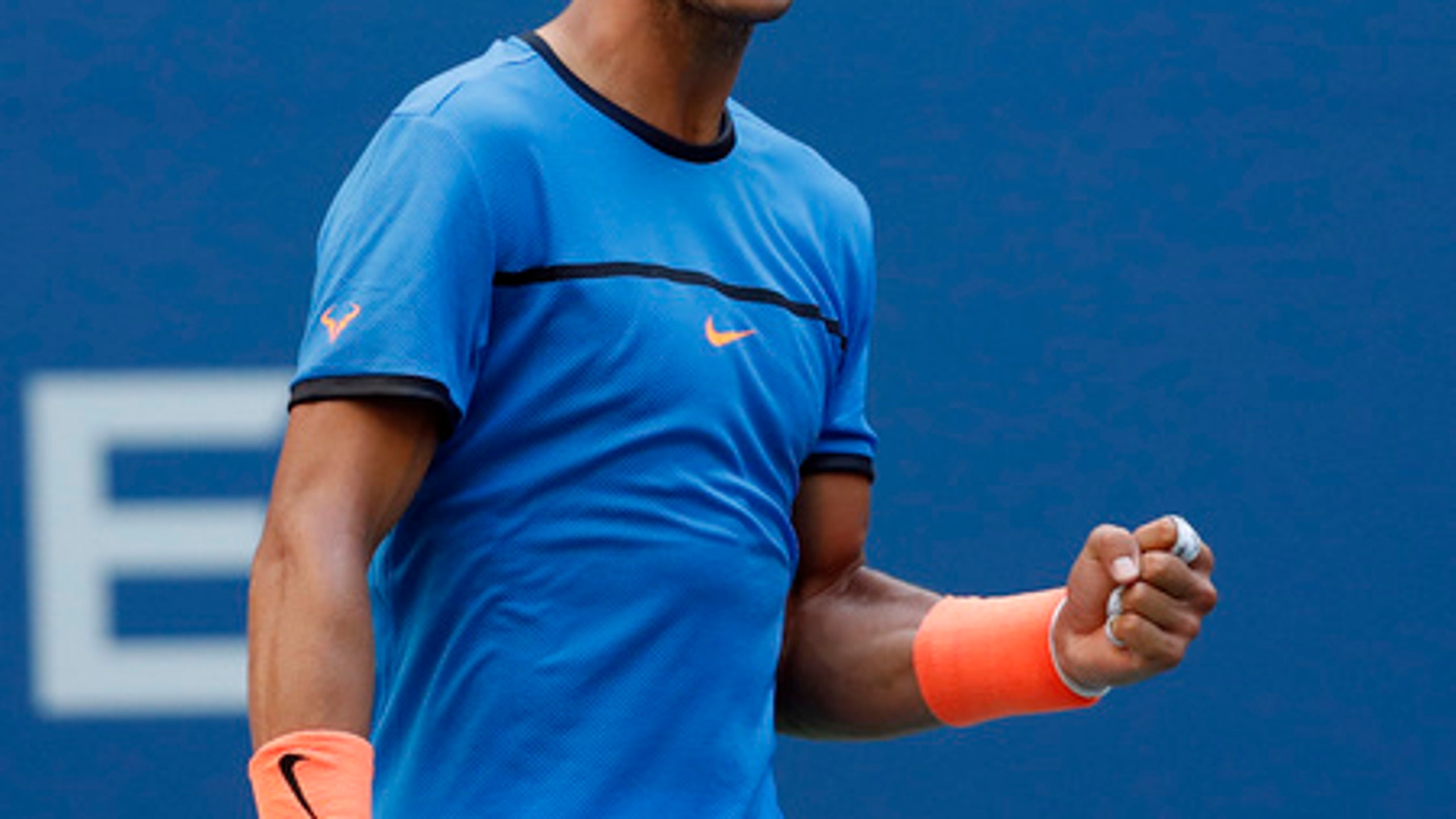 Hit by cramps, Raonic loses to qualifier Harrison at US Open
BY foxsports • September 1, 2016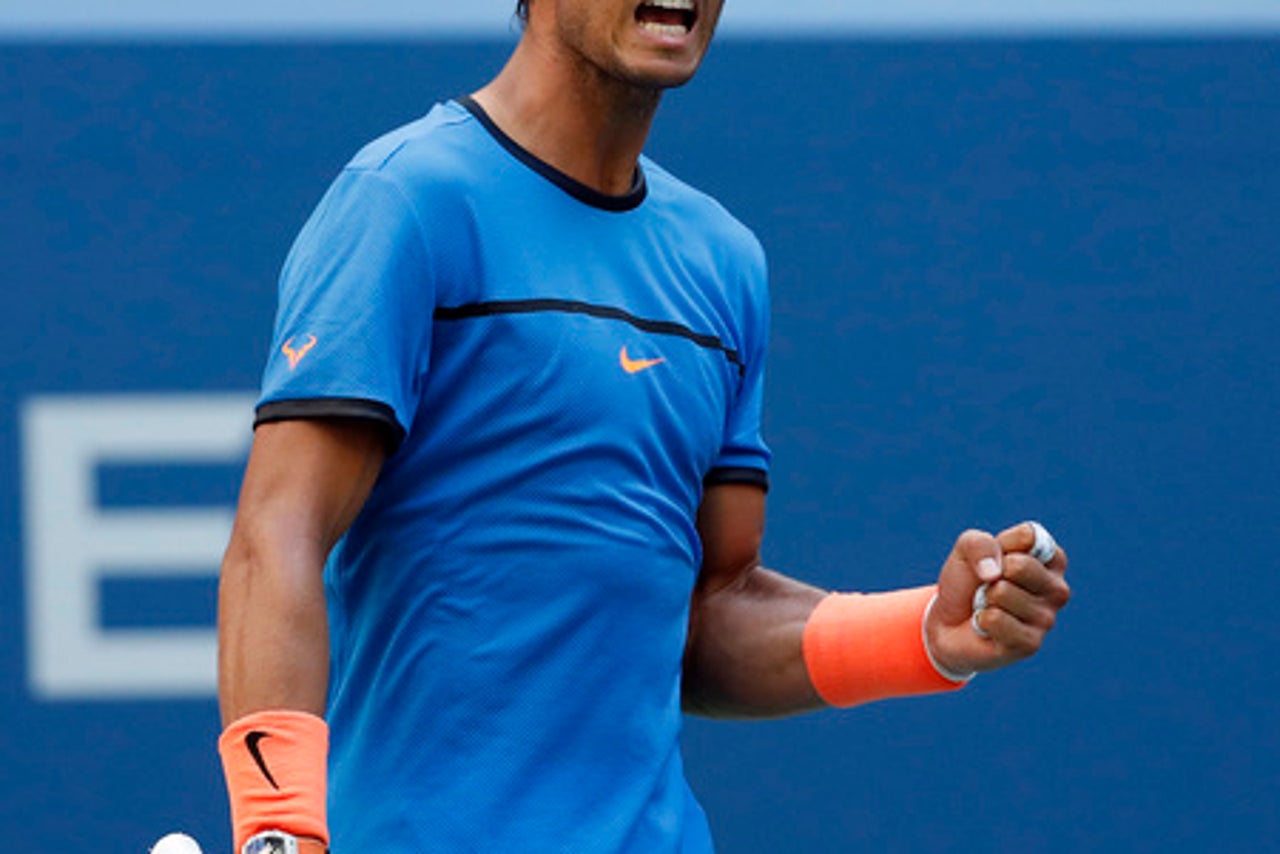 NEW YORK (AP) The cramping became so debilitating, Milos Raonic said, he couldn't grip his racket properly.
The Wimbledon runner-up just last month, and seeded No. 5 at the U.S. Open, Raonic began to feel pain near his left wrist midway through the second set of what would become a stunning 6-7 (4), 7-5, 7-5, 6-1 second-round loss to 120th-ranked American qualifier Ryan Harrison on Wednesday.
Eventually, the problem spread to Raonic's right forearm. Then both thighs. Then his left hip flexor. Afterward, his back seized up when he tried to sling his equipment bag over a shoulder. No way to try to win a tennis match. Or to serve: That's normally his most effective stroke, yet he double-faulted 15 times.
''It was just catching me all over,'' Raonic said. ''I started getting small (cramps) where I couldn't hold the racket. I couldn't switch grips from one point to the next. There were a few points where I would hold the racket with my left and try to stretch out my right hand in between shots - and that's not going to work.''
He was one of a trio of highly seeded players to exit Flushing Meadows on Day 3, although the other departures were less surprising.
No. 3 Garbine Muguruza, the French Open champion, made 38 unforced errors and bowed out 7-5, 6-4 against Anastasija Sevastova at night. All four of Muguruza's U.S. Open appearances have ended in the first or second round. No. 9 Svetlana Kuznetsova, the 2004 champion, took the first four games before losing 6-4, 6-4 to Caroline Wozniacki, who is unseeded but can rely on the muscle memory from two trips to the final in New York.
Later under the lights, the tournament's new, $150 million retractable roof above Arthur Ashe Stadium was closed during a match for the first time, when there was rain during the second set of Rafael Nadal's 6-0, 7-5, 6-1 victory against Andreas Seppi. With the cover shut, the most noticeable difference was all of the crowd chatter that could be heard during points.
Nadal called the addition of the roof ''an unbelievable improvement'' at a tournament that for years has been plagued by rain delays. At the end of Nadal's on-court interview, ESPN reporter Tom Rinaldi asked the 14-time major champion if he would try to hit a ball hard enough to touch the roof. Nadal obliged, but couldn't get the ball far enough, then said with a smile: ''Impossible for me.''
Raonic was a semifinalist at Wimbledon in 2014 and at the Australian Open this January. Then, while briefly working with John McEnroe, he beat Roger Federer in the semifinals at the All England Club in July to reach his first Grand Slam final.
''I was my own worst enemy today,'' Raonic said. ''I tried the best I could to find my way out of it. My body didn't let me.''
Harrison, meanwhile, finally has the sort of breakthrough victory predicted long ago for him. He entered Wednesday with a 1-26 record for his career against top-10 opponents
The 24-year-old, born in Louisiana and now based in Texas, earned his first trip to the third round at a Grand Slam tournament. He had been 0-6 in second-round matches.
Until Monday, Harrison hadn't won a main-draw match at any major in 3+ years.
''It's mental maturity, a little bit of stabilization with everything around me that is allowing me to play with a sense of calm and also with excitement,'' said Harrison, who turned pro nearly a decade ago and reached a top ranking of 43rd in 2012. ''My personality is a very fiery one. I like to be really intense when I'm competing, flirt with that line of getting so intense that it (was) taking me away from what I was trying to accomplish.''
Last week, Harrison and his sibling Christian, 22, became the first pair of brothers to both qualify for the U.S. Open.
''How cool,'' the older Harrison said, ''is it to have him with me at the Open?''
While Christian lost in the first round Tuesday, Ryan took pleasure in being joined in the third round by a couple of other Americans: No. 20 John Isner beat Steve Darcis 6-3, 6-4, 6-7 (10), 6-3, and No. 26 Jack Sock defeated Mischa Zverev 6-1, 6-1, 6-2.
''Good thing for Ryan. He has been around for a while, but he's still very young,'' Isner said. ''Good thing he's figuring it out again.''
Harrison certainly was helped by his opponent's problems on a muggy day with the temperature in the mid-80s. But he also played quite cleanly after recovering from a double-fault that ceded the opening set: Harrison finished with 33 unforced errors, one in the last set. Raonic's total was 62, 21 in the third set alone.
''I didn't create this pressure for myself or this kind of stress on myself,'' Raonic acknowledged. ''He did that.''
After Harrison hit a forehand passing winner to break for a 5-1 lead in the fourth set, Raonic looked exhausted, resting both arms on his knees and leaning on his racket for support.
Harrison next faces 44th-ranked Marcos Baghdatis, the 2006 Australian Open runner-up.
Baghdatis eliminated 32nd-seeded Benoit Paire of France 6-2, 6-4, 3-6, 6-4.
''Not really a whole lot of time for reflection in this sport, because things change so quickly,'' Harrison said. ''You play a bad match on Friday, all of a sudden today's win feels a long way's away.''
---
Follow Howard Fendrich on Twitter at http://twitter.com/HowardFendrich
---
---