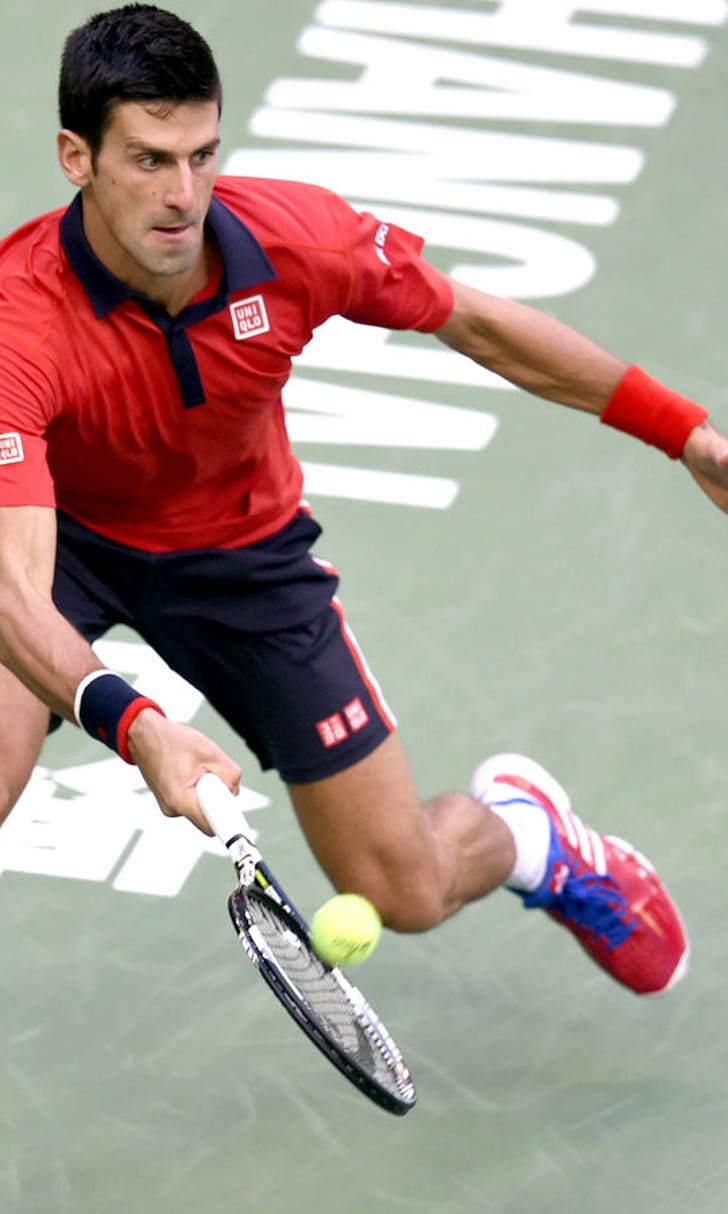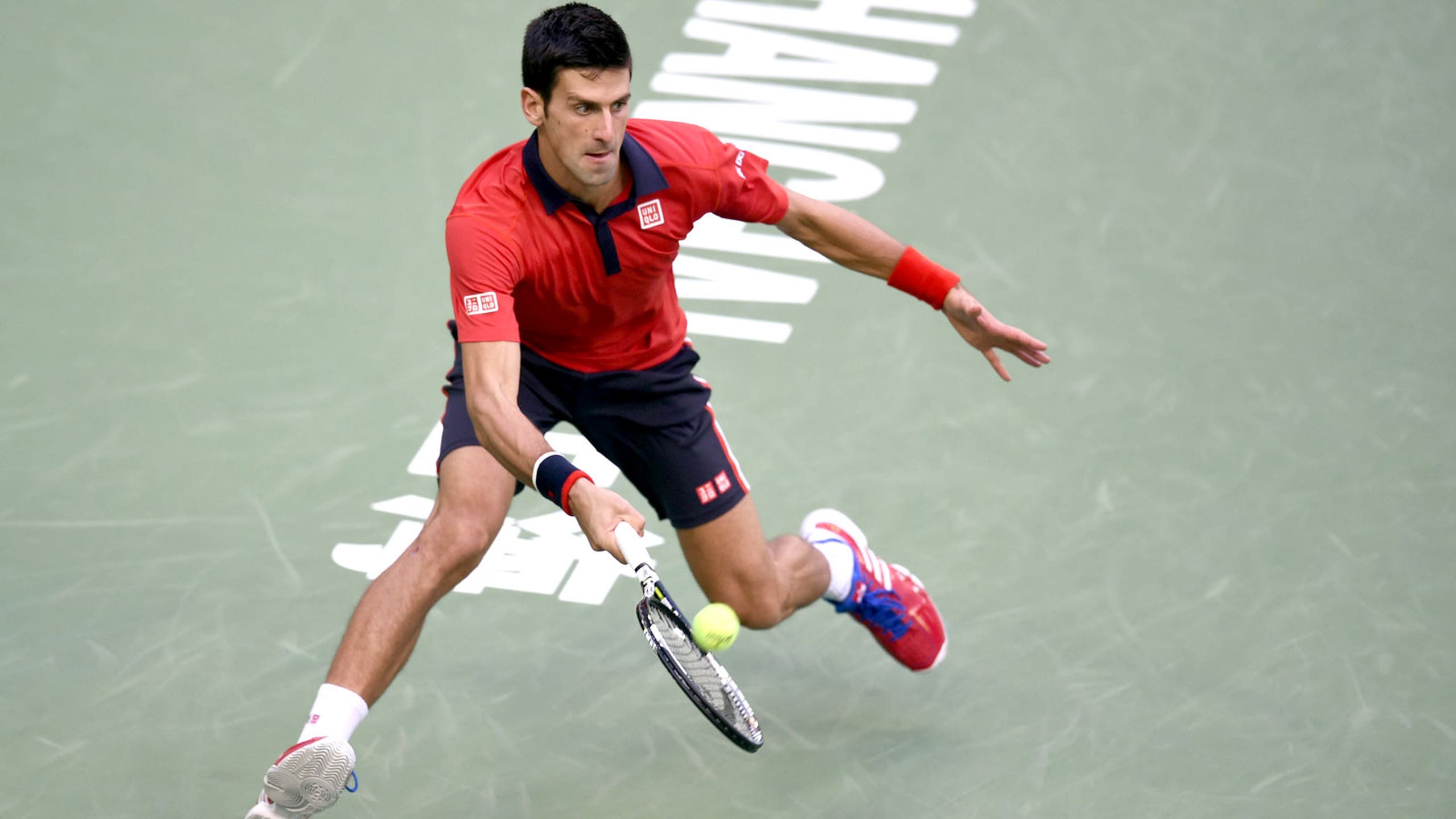 Djokovic wins again in Shanghai; Nadal, Murray also advance
BY foxsports • October 15, 2015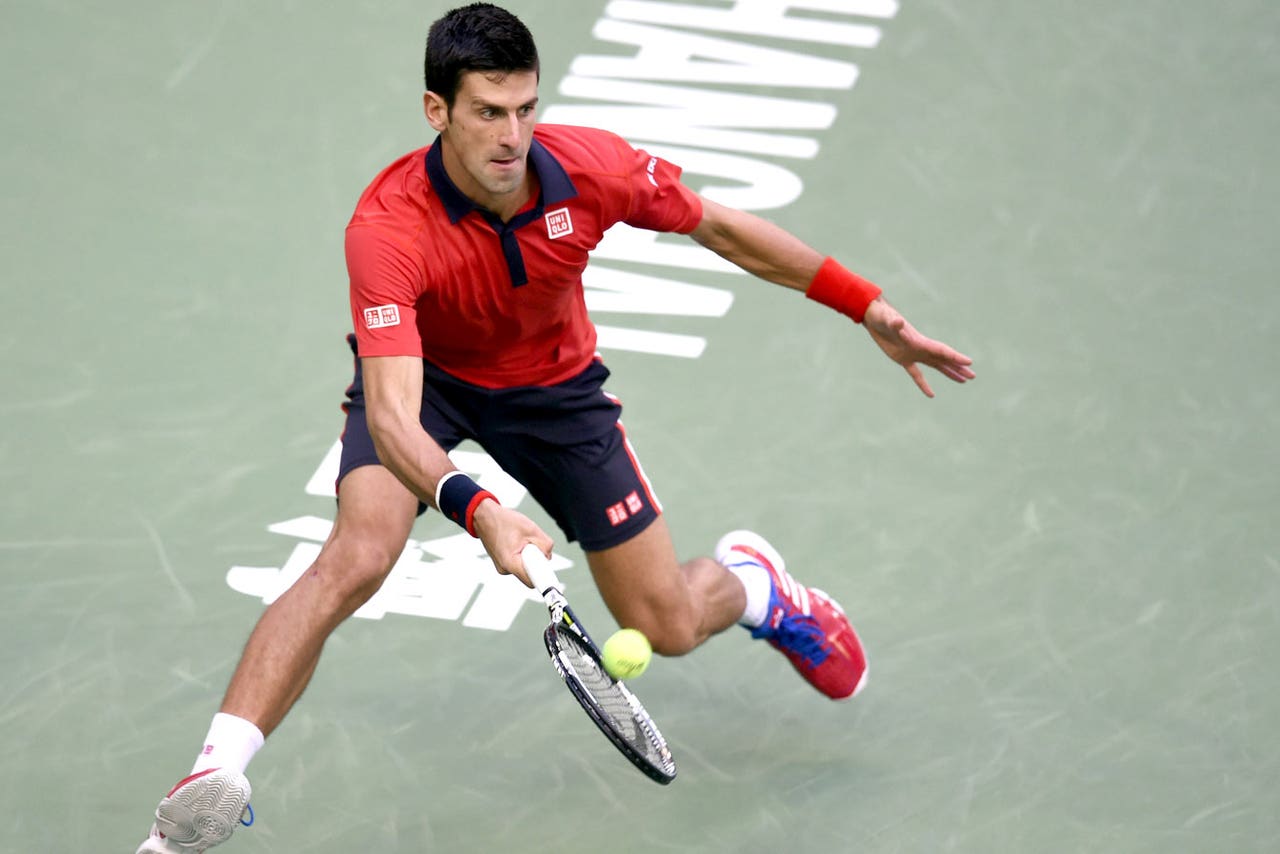 Novak Djokovic has been winning with relative ease over the past week and a half in China and yet he still doesn't think his game is perfect.
His opponents might like to disagree.
Djokovic defeated 15th-seeded Feliciano Lopez 6-2, 6-3 to reach the quarterfinals of the Shanghai Masters on Thursday, extending his winning streak to 14 straight matches dating back to his title run at the U.S. Open.
He's also captured 16 straight sets, and hasn't surrendered more than five games in a single match since the start of the China Open last week.
''He's already the toughest player to play right now in the game,'' Lopez said. ''No doubt about that. It's something very obvious.''
On a day when 14 of the world's top 17 players were playing, Andy Murray saved all seven break points he faced and held on to beat big-serving John Isner 6-7 (4), 6-4, 6-4; Rafael Nadal defeated Canada's Milos Raonic 6-3, 7-6 (3); and Stan Wawrinka topped Marin Cilic 7-5, 6-7 (7), 6-4.
Sixth-seeded Kei Nishikori of Japan, meanwhile, was upset by South Africa's Kevin Anderson 7-6 (10), 7-6 (3).
Lopez, who lost to Djokovic in the quarterfinals of last month's U.S. Open, tried to disrupt the Serbian star's rhythm by serving and volleying and using a variety of drop shots, sliced backhands and sharp angles.
Djokovic, however, played a superb defensive game and continually scrambled after Lopez's shots for winners. During one point in the second set, Lopez chased down a volley and hit an angled shot around the post into the open court only to watch Djokovic stab at the ball and float a lob over his head that dropped on the line.
After the match, the Serbian player said that even though he's been winning so convincingly in China, he still sees room for improvement.
''I still believe there are shots in my game that can be better,'' he said. ''I think that's one of the things that keeps me going. It motivates me to play more.''
Murray had won all four of his previous encounters with Isner, but they all went to three sets - and this one was no different.
Isner had multiple break chances in the match, including two when Murray was serving for the second set. The Scot saved the first break point with a drop shot and the second with a second-serve ace up the middle that caught Isner flat-footed. The American was so angry, he ripped off his hat and flung it to the ground.
It was his ninth straight loss to top-10 opponents.
''It's disappointing because I did have some chances and I didn't take them,'' Isner said. ''If I want to take that next step, I've got to do that, and I didn't. And it's happened a lot.''
Nadal also had a lengthy losing streak against elite players, but he managed to turn his around against the ninth-seeded Raonic. He had lost his last five matches - and 11 straight sets - to top-10 opponents going back to May.
''Today I feel that I am not playing with the nerves when I am on court,'' Nadal said. ''I am able to enjoy.''
In other matches, Tomas Berdych defeated Gilles Simon, last year's Shanghai runner-up, 6-3, 6-3; and Jo-Wilfried Tsonga advanced with a 6-7 (5), 7-5, 6-4 win over Spanish qualifier Albert Ramos-Vinolas, who ousted Roger Federer in the second round.
---
---