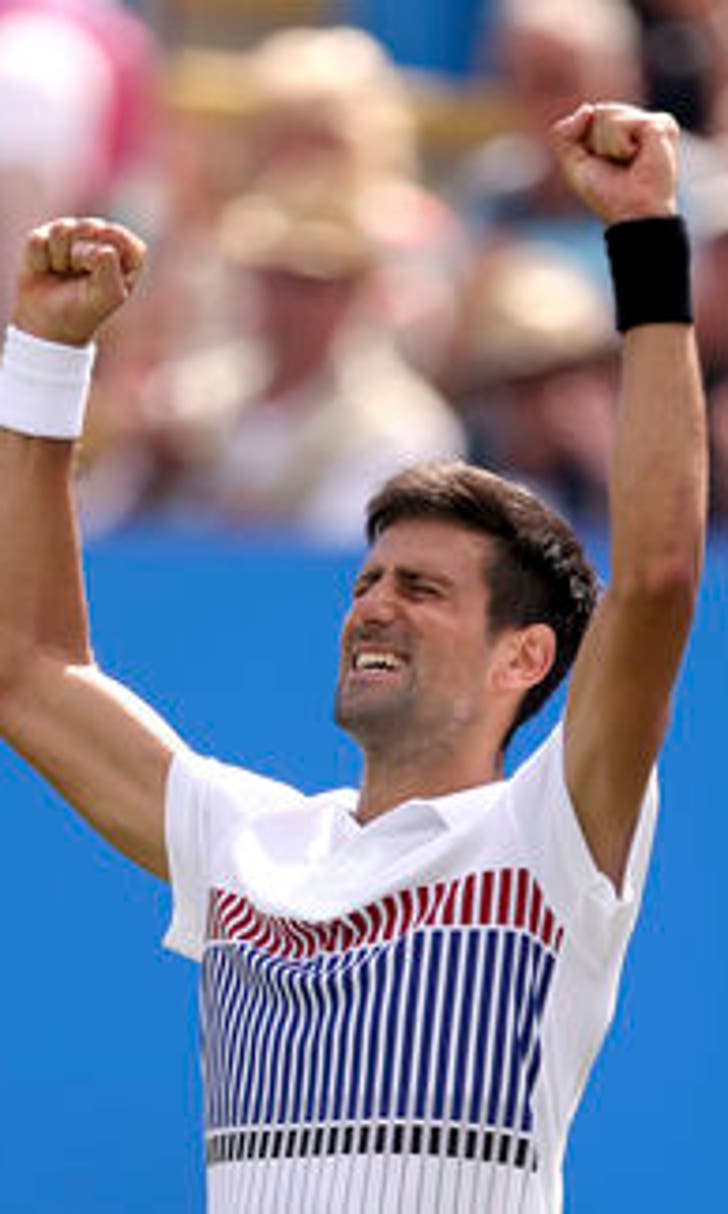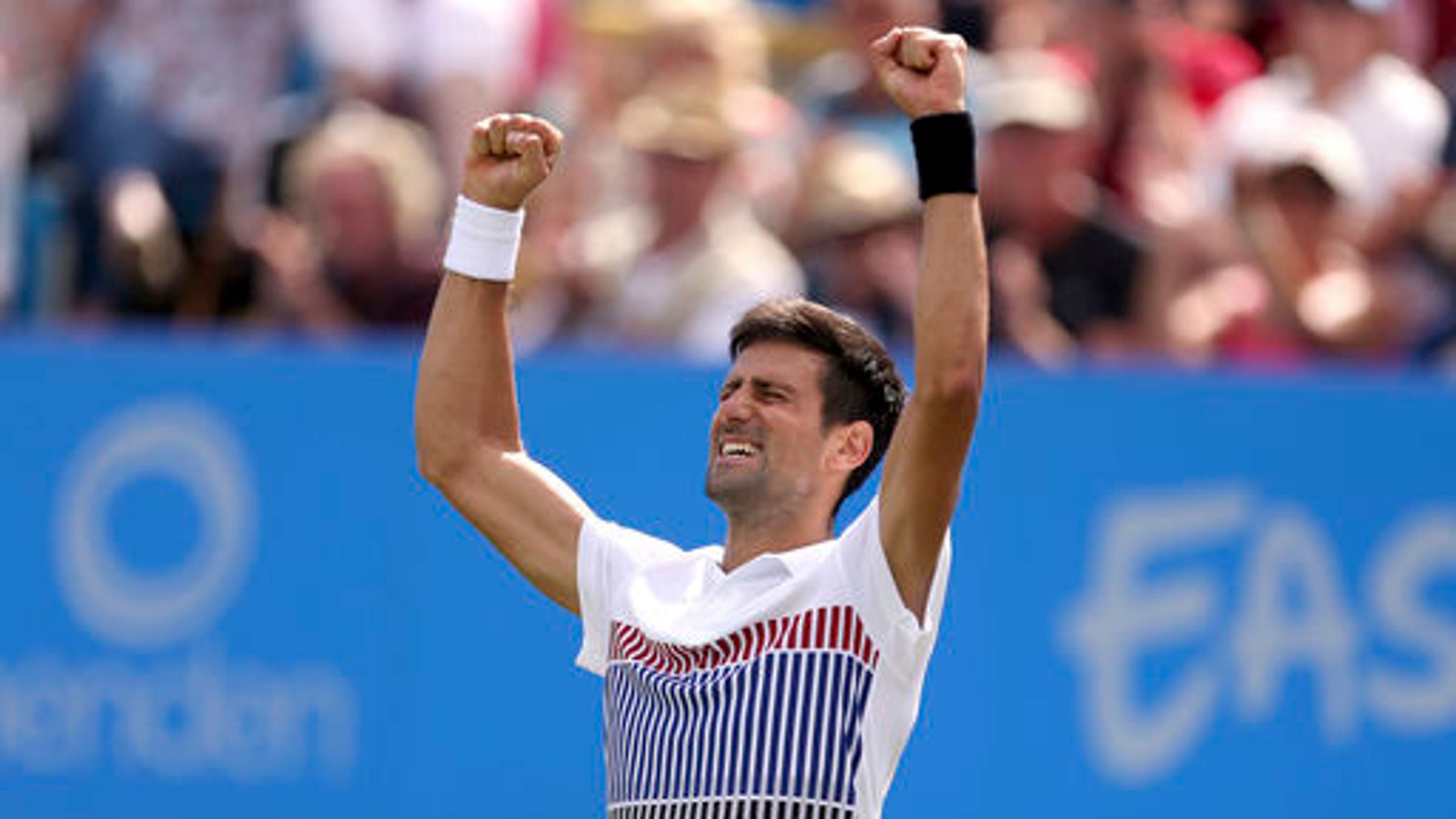 Djokovic hoping to put struggles behind him at Wimbledon
BY AP • July 1, 2017
EASTBOURNE, England (AP) When Novak Djokovic walked into Wimbledon a year ago, he possessed all four Grand Slam trophies.
On Tuesday, he'll return empty-handed.
A third-round defeat to Sam Querrey last year at the All England Club was the stunning start of a prolonged slump, a slump which Djokovic hopes he is finally on the way to ending after winning his second title of the year in Eastbourne on Saturday.
Djokovic won the Eastbourne International beating Gael Monfils 6-3, 6-4 in the final, his first title since Janaury and his third in a year.
''It's been a while now that I have been trying to find my best game and kind of consistency,'' Djokovic said. ''It hasn't been the case for me in the last 12 months to win many big tournaments.
''In order to, in a way, reach the next peak, you need to have a little drop, because, you know, that's how life kind of circulates around, as waves going up and down.''
His philosophical ponderings have become more familiar than the grit and intensity that saw him win six of the eight major titles available over a two-year period beginning at 2014 Wimbledon.
Roger Federer and Rafael Nadal appeared to have been pushed to the brink of retirement, and Andy Murray to despair, having so often been Djokovic's prey in finals.
Yet, the other three members of the Big Four, plus Stan Wawrinka, have each added a Grand Slam title in the past year, while Djokovic has been trying to work out what's gone wrong.
To that end, he jettisoned coach Boris Becker in December, and long-time members of his support team in May.
Another ''super coach'' in Andre Agassi was hired just before the French Open, where Djokovic faltered in the quarterfinals. He's since added former world No. 7 Mario Ancic to his team.
Neither was in Eastbourne, but Agassi followed Djokovic's progress closely on television, and will meet up with him in London on Sunday.
''He (Agassi) has noticed that my game has kind of raised the level and quality of tennis, is going in the right direction every match, and the competitive spirit and fighting spirit was there,'' Djokovic said.
''I have been in the game long enough to know what I need to do. Playing at Wimbledon and playing at any other tournament, as a matter of fact, gives me a lot of joy, and I think that's the key.''
The three-time Wimbledon winner opens his account this as the second seed, against Martin Klizan of Slovakia.
---
---