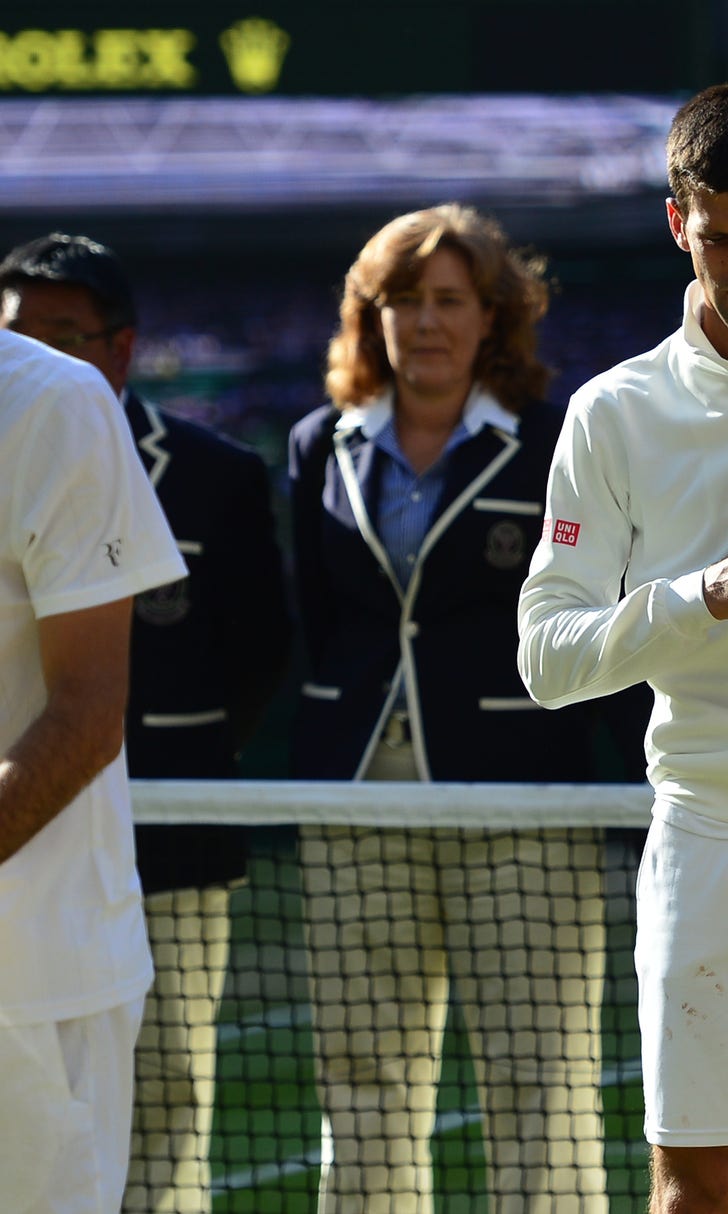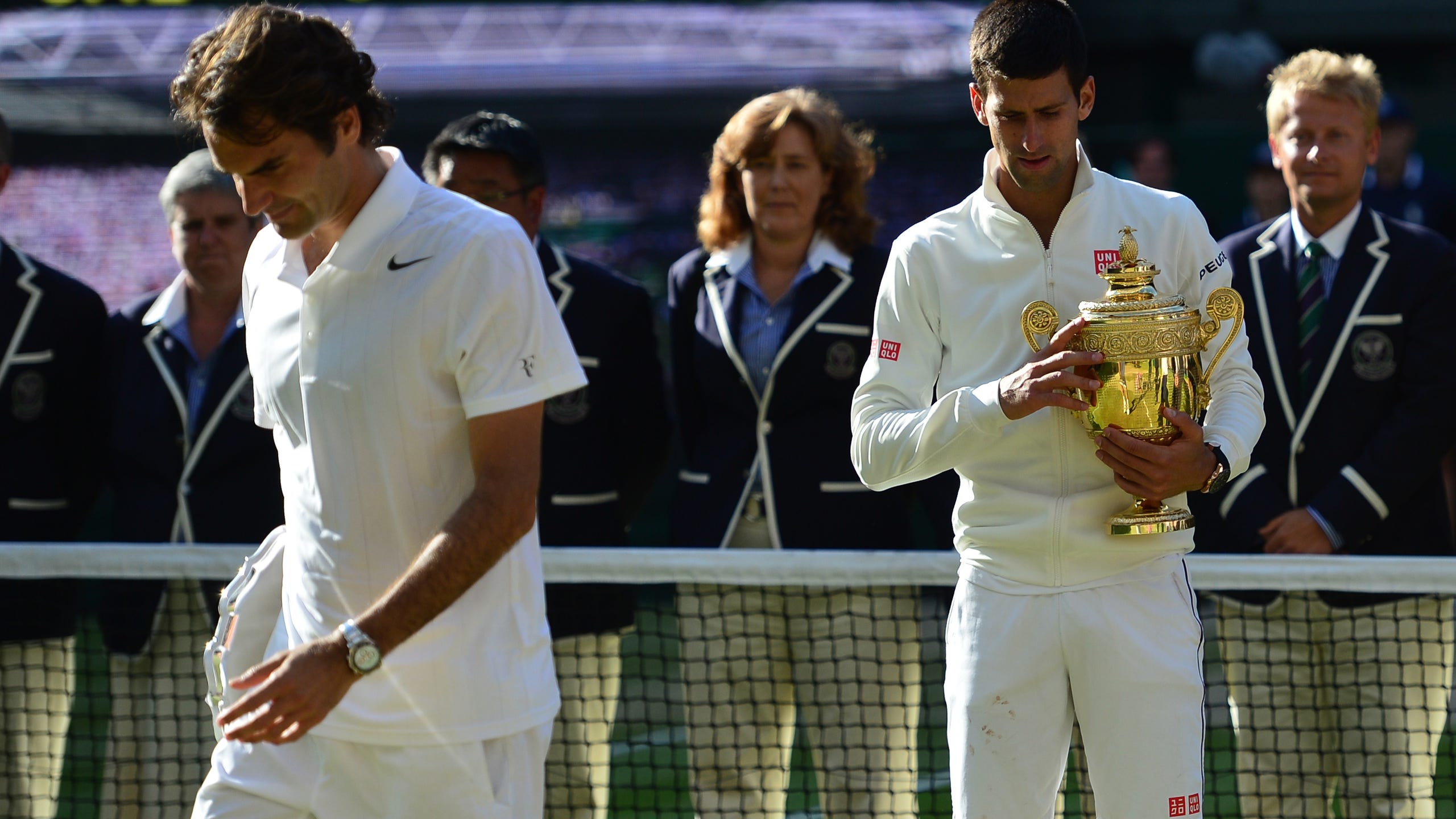 Can Novak Djokovic break Roger Federer's record 17 Grand Slams?
BY foxsports • June 6, 2016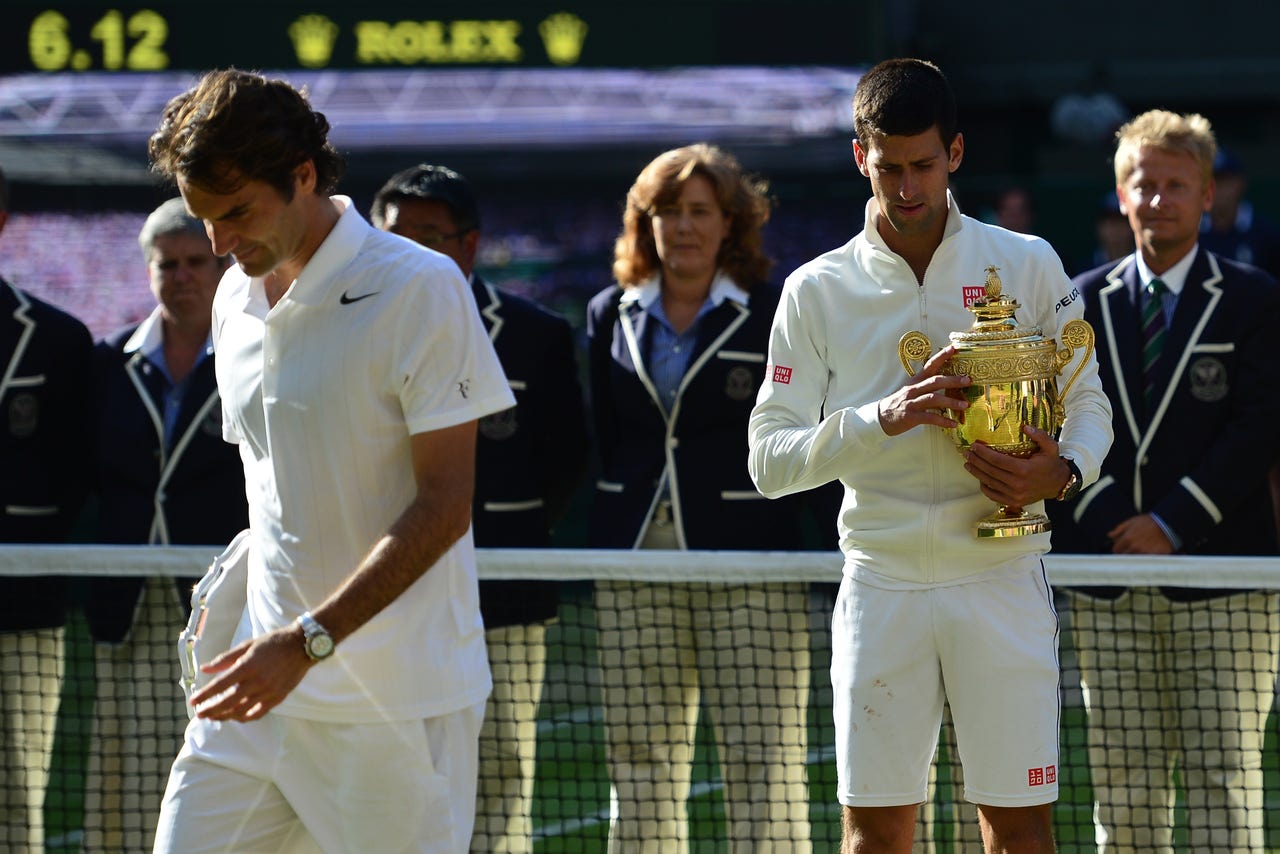 How quickly things change. A little over two years ago, Rafael Nadal was Federer's greatest threat. He was still the preeminent clay-court player in the world and a sure thing in the Australian Open final against Federer's countryman Stan Wawrinka, who was thought to be completely overmatched. At that point, Nadal had 13 Slams, four behind The Fed and one ahead of where Djokovic's current haul of 12. He was 27 years old, two years younger than Djokovic is now. The math looked simple: Nadal would win in Melbourne (No. 14), win in Paris later that year (No. 15) and then have eight more Slams before turning 30, including two French Opens. It was a sure thing.
Then Nadal tweaked his back, Wawrinka pulled the upset and Nadal has won just one Slam since, leaving him stuck at No. 14 and seemingly well out of Federer's reach. Just like that (imagine me snapping poorly), everything is different. It comes out of nowhere.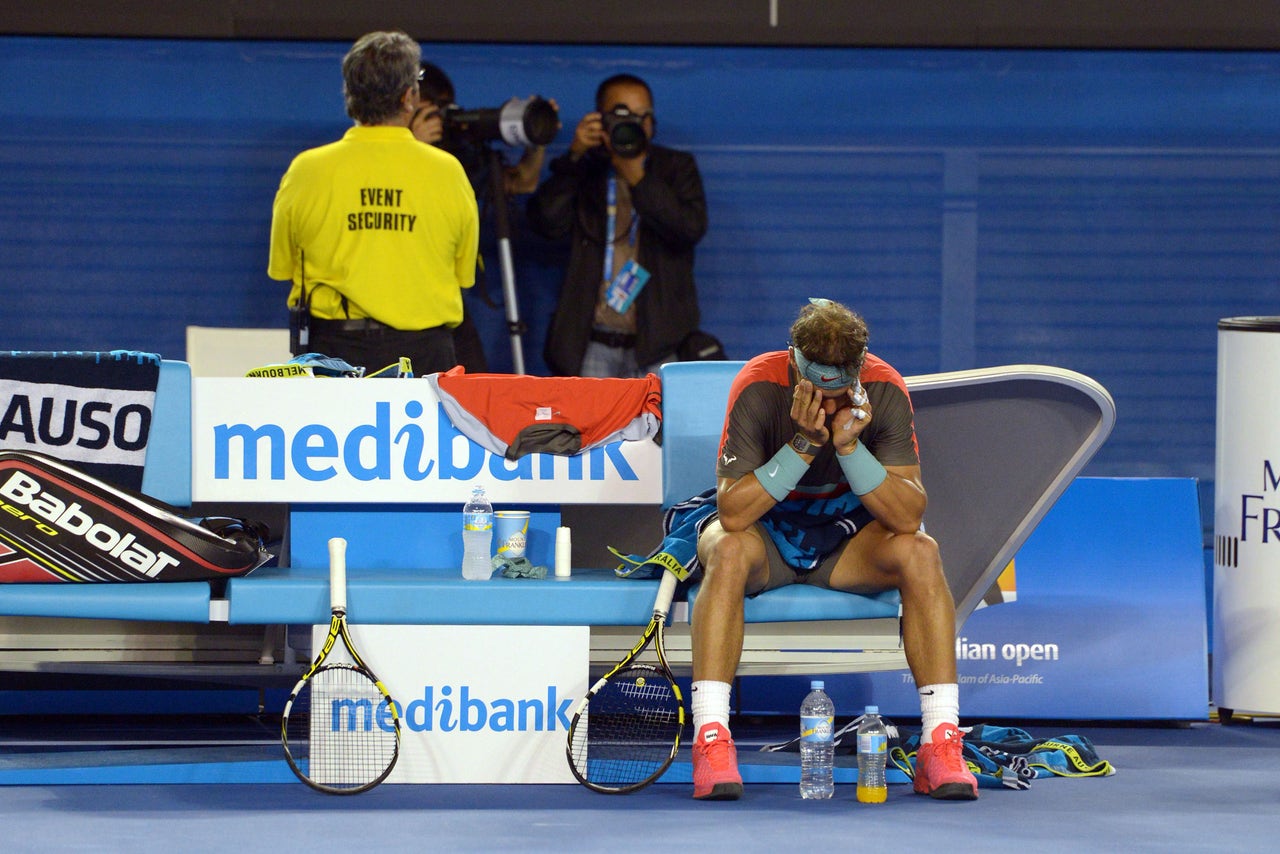 (Recep Sakar/Anadolu Agency/Getty Images)
Now it's Djokovic's turn. He just turned 29. He finally got that elusive French Open. He's the first man since Rod Laver to hold all four Grand Slam trophies at once. Injuries and age have largely dismissed Federer and Nadal from major contention (they can still win, but they don't enter as anything close to favorites) and Andy Murray is 2-8 in Grand Slam finals -  the most appearances with the fewest wins ever. He can get to Djokovic in best-of-three (so can Federer, for that matter) but three-of-five is a different ballgame.
So let's do that same math we did two years ago for Nadal. Worst case, Djokovic gets one more Slam this year (13). Let's give him next year's Australian Open too since he's won five of the past six (14). Then he turns 30, needing three more to tie and four more to pass. Well, dude's won four in a row. This should be easy? Not necessarily.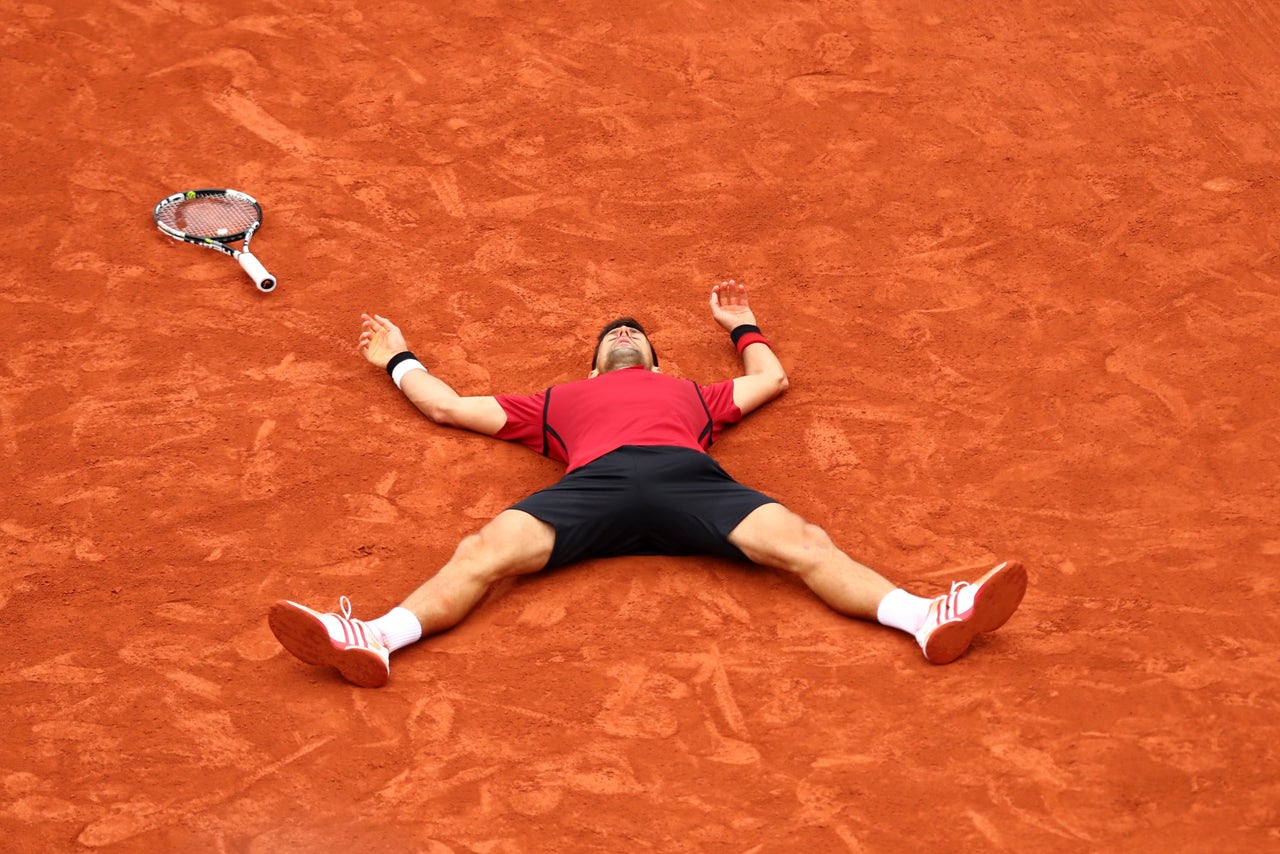 (Julian Finney/Getty Images)
Grand Slams when turning 29 
Roger Federer - 16
Rafael Nadal - 14
Novak Djokovic - 12 (Djokovic turned 29 less than a week before the French Open, which we'll count here)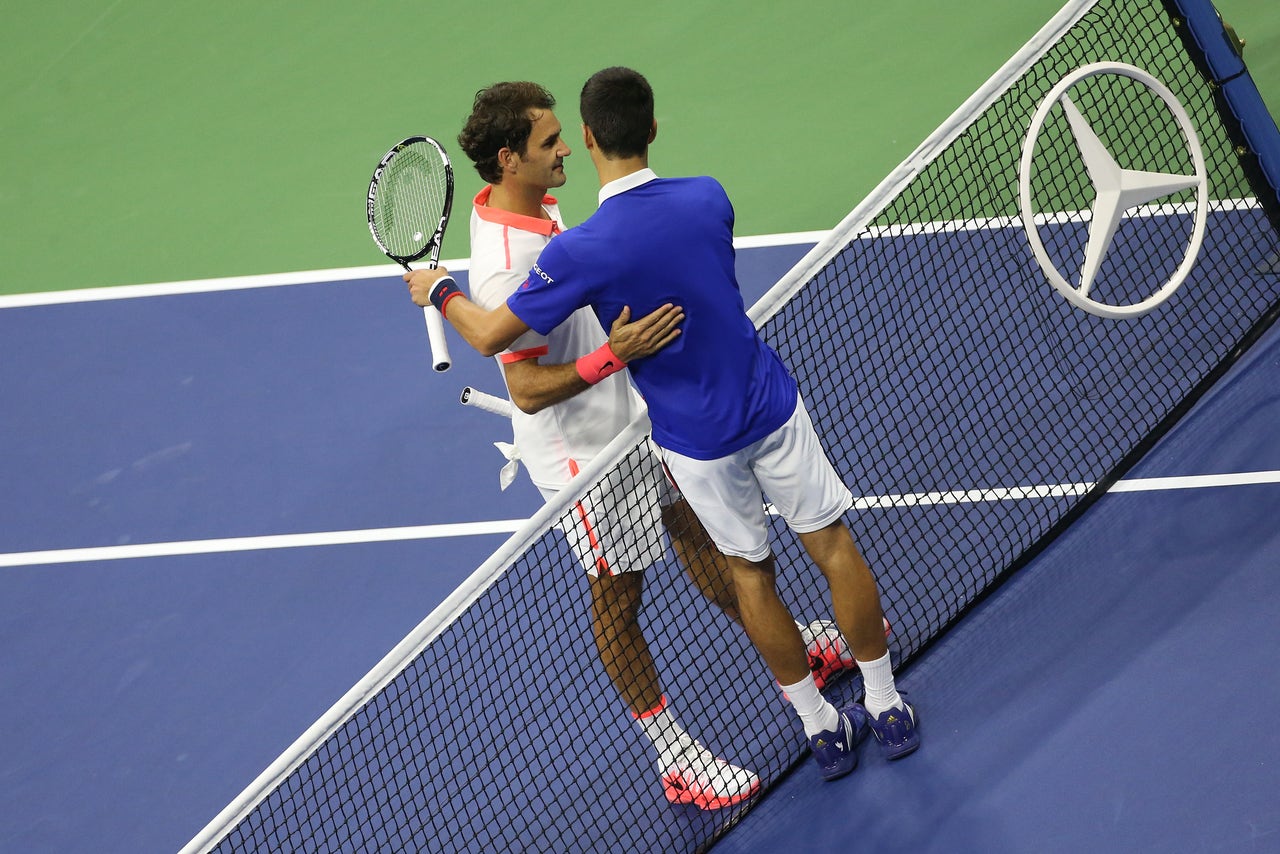 (Jean Catuffe/Getty Images)
Grand Slams after turning 29
Roger Federer - 1 for 22
Rafael Nadal - 0 for 5
Novak Djokovic - ?
Though he looks as brilliant as ever, tennis players, like NFL running backs, have a way of falling off without warning. Before turning 29, Federer had won three of the last six Slams. Before his 29th, Nadal was 3 out of his last 8. And then, like Keyser Soze - poof, they're gone. (Djokovic is at six of this last eight, the best of the bunch.)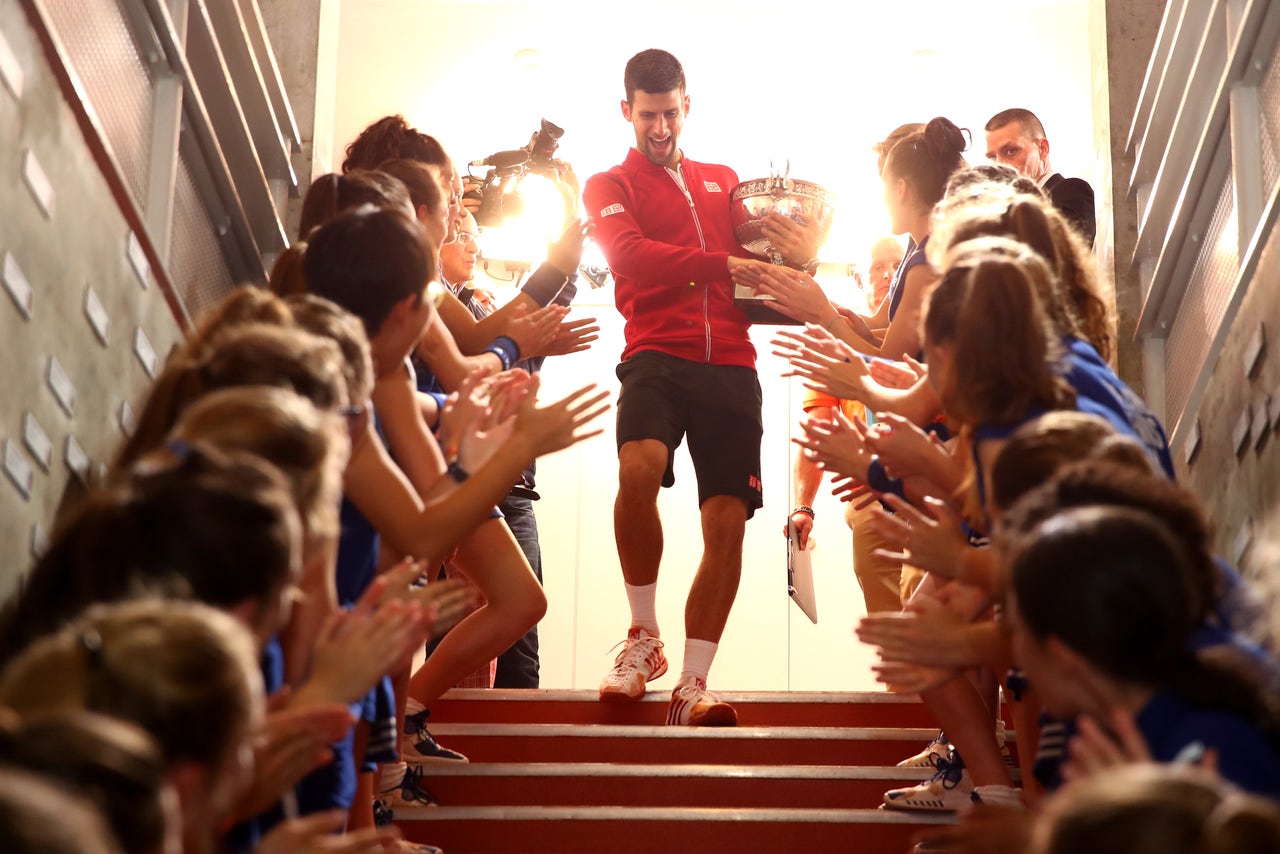 (Clive Brunskill for Adidas/Getty Images)
However, Djokovic has a distinct advantage over Federer and Nadal: He doesn't have to play himself. The struggles of both Fed and Rafa are due, in part, to the fact that the younger, later-blooming, Djokovic has stood in their way. Federer couldn't win at 30 because there was a 24-year-old in his prime blocking his path. (The same thing happened with Fed and Nadal. For all the talk of them being contemporaries, Federer has almost five years on Rafa.) For all the talk about Federer had it easy late in his career, it's evened out by how bad he's had it at the end. Take away Djokovic and Federer has at least five more majors.
So who's going to step up and stop Djokovic? If we accept that Federer and Nadal are mostly done, save for possibly riding a good draw to a title (for Federer at Wimbledon and the U.S. Open, for Nadal, anywhere but Wimbledon), then it's going to be up to a new generation to prevent Djokovic from getting all those records.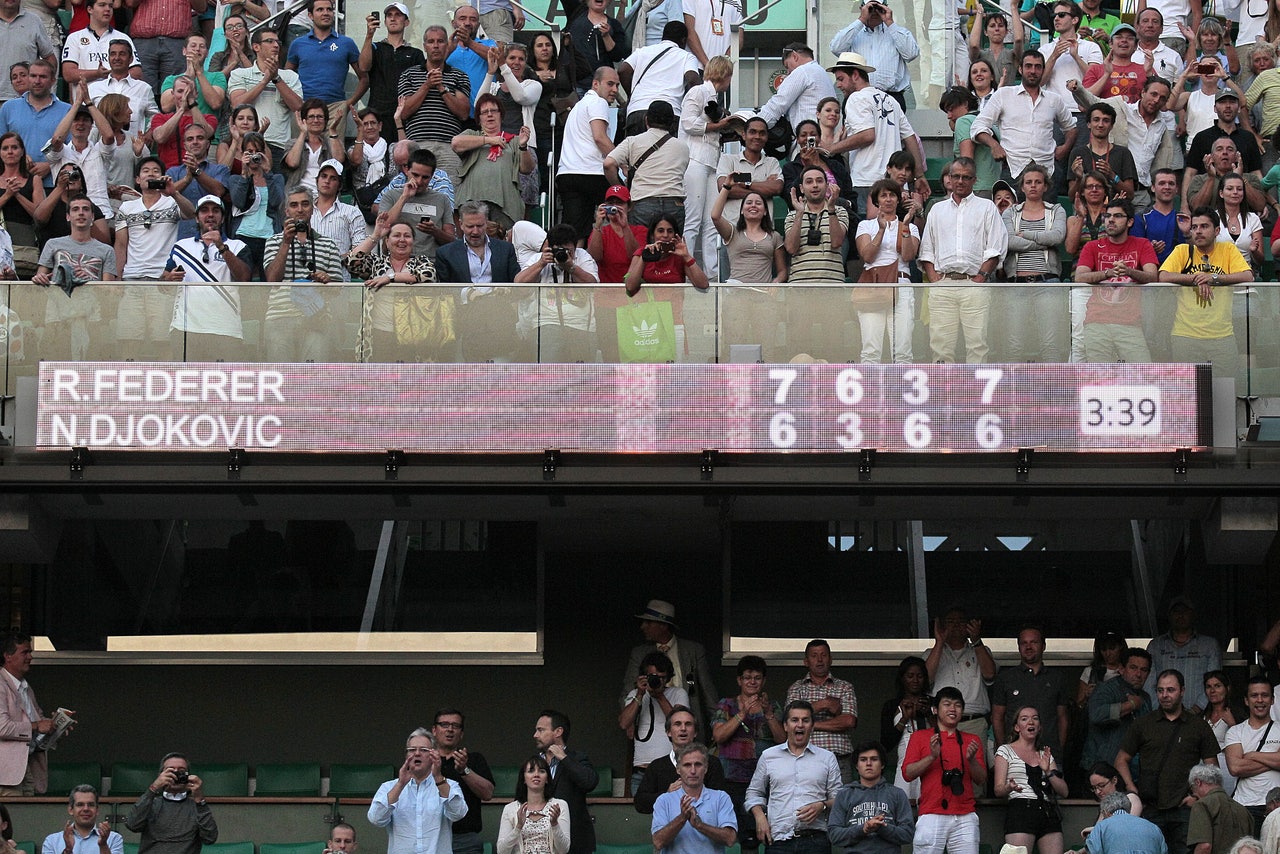 (JACQUES DEMARTHON/AFP/Getty Images)
And unless Andy Murray does some serious stepping up, there's not going to be anybody to do it. The youngest gun out there - Dominic Thiem - played Djokovic in the French semis. He won seven games. The generation just above him (Kei Nishikori, Milos Raonic, David Goffin etc.) has proved capable of only making consistent runs to major quarterfinals and that's about it. Tennis players are peaking later and later and maybe these guys will be able to take advantage of an older Djokovic, but it's hard to fathom now.
It was also hard to fathom that Federer would win only win one Slam after the 2010 Australian Open and that Nadal's first four Slams after turning 29 would go 2R/3R/1R/3R. I wish I had a more definitive prediction for the question at hand but the true answer is "I don't know," and not just in the semantical way that no one ever knows anything but in the "I couldn't even throw out a guess."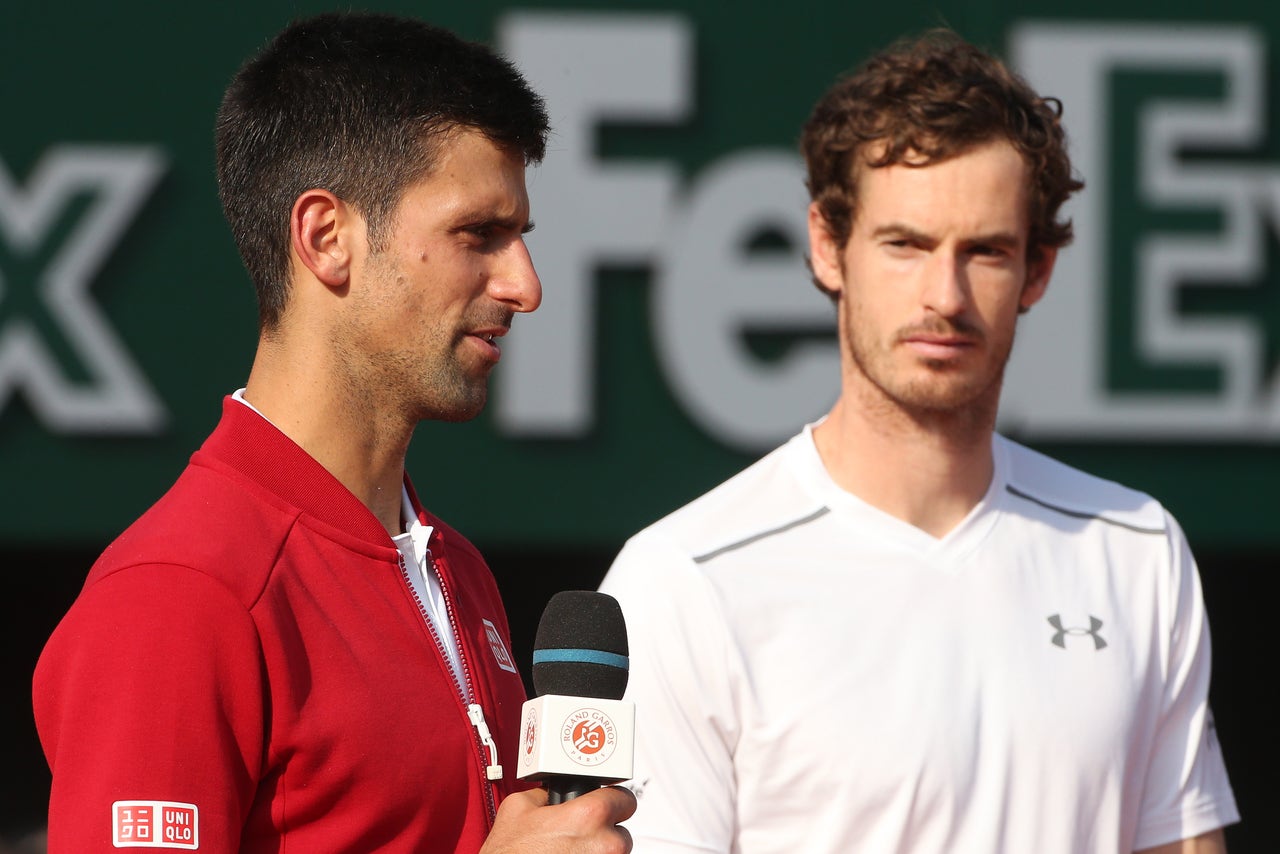 (Jean Catuffe/Getty Images)
If I had to, I'd say Djokovic gets to 17, the same Federer has now. That's five more Slams after turning 29, which would be an impressive feat. Yet I still believe Federer will retain the record, as I'll continue to believe that until the day he hangs up the racquet and emoji-based T-shirt, Federer's going to get one more when we least expect it, a la Pete Sampras at the 2001 U.S. Open.
Right now though, it's all on Djokovic's racquet. Nothing, though, is ever as it seems in tennis.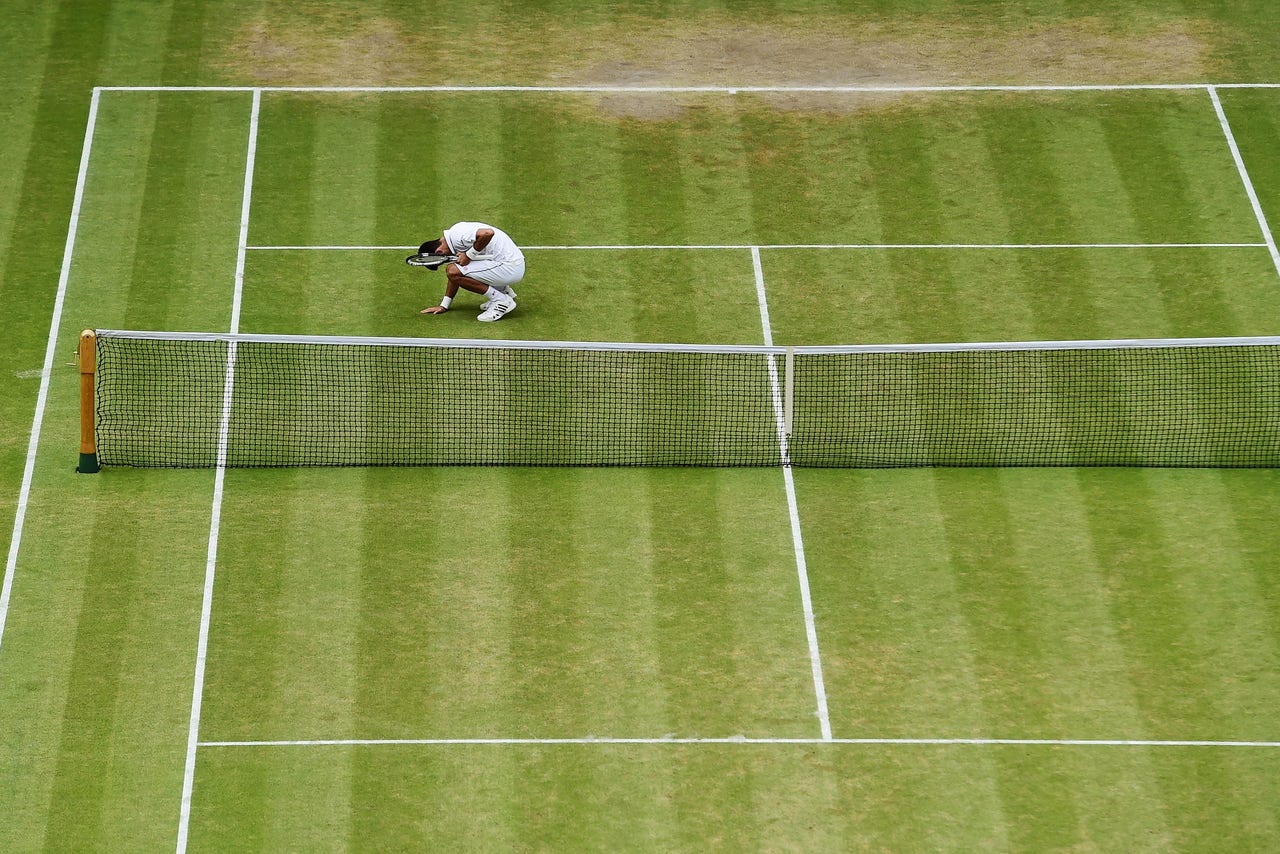 (Alex Broadway/Anadolu Agency/Getty Images)
---
---