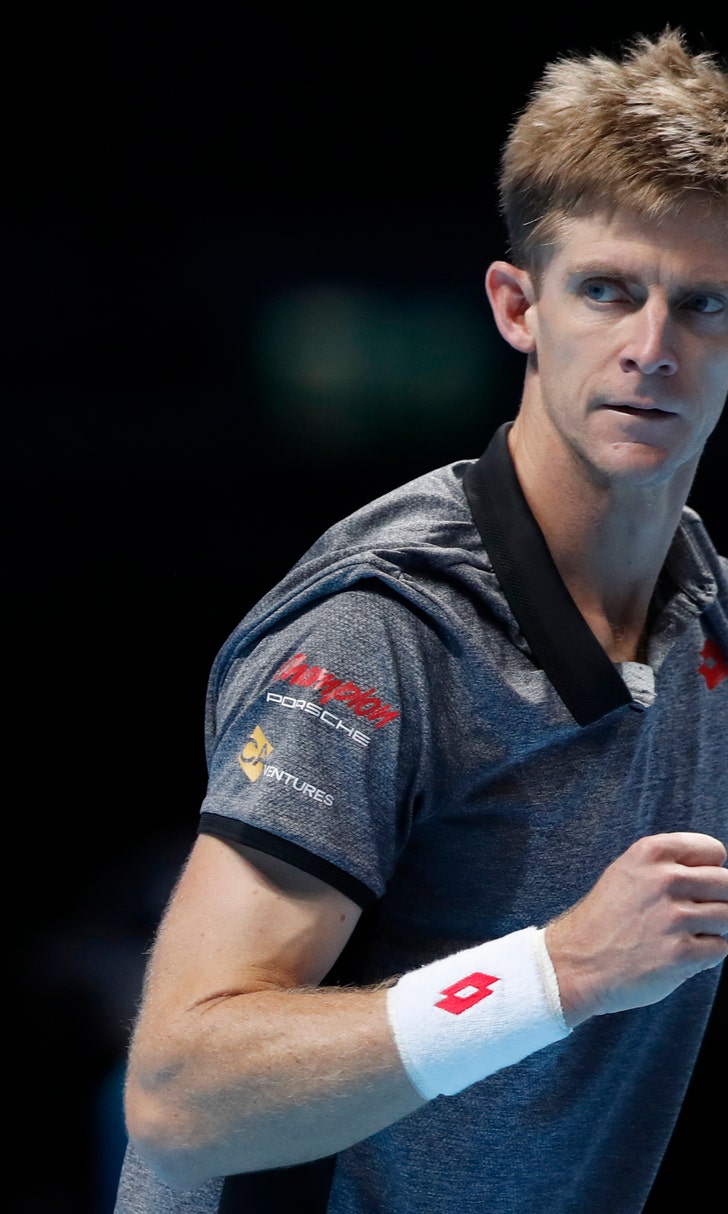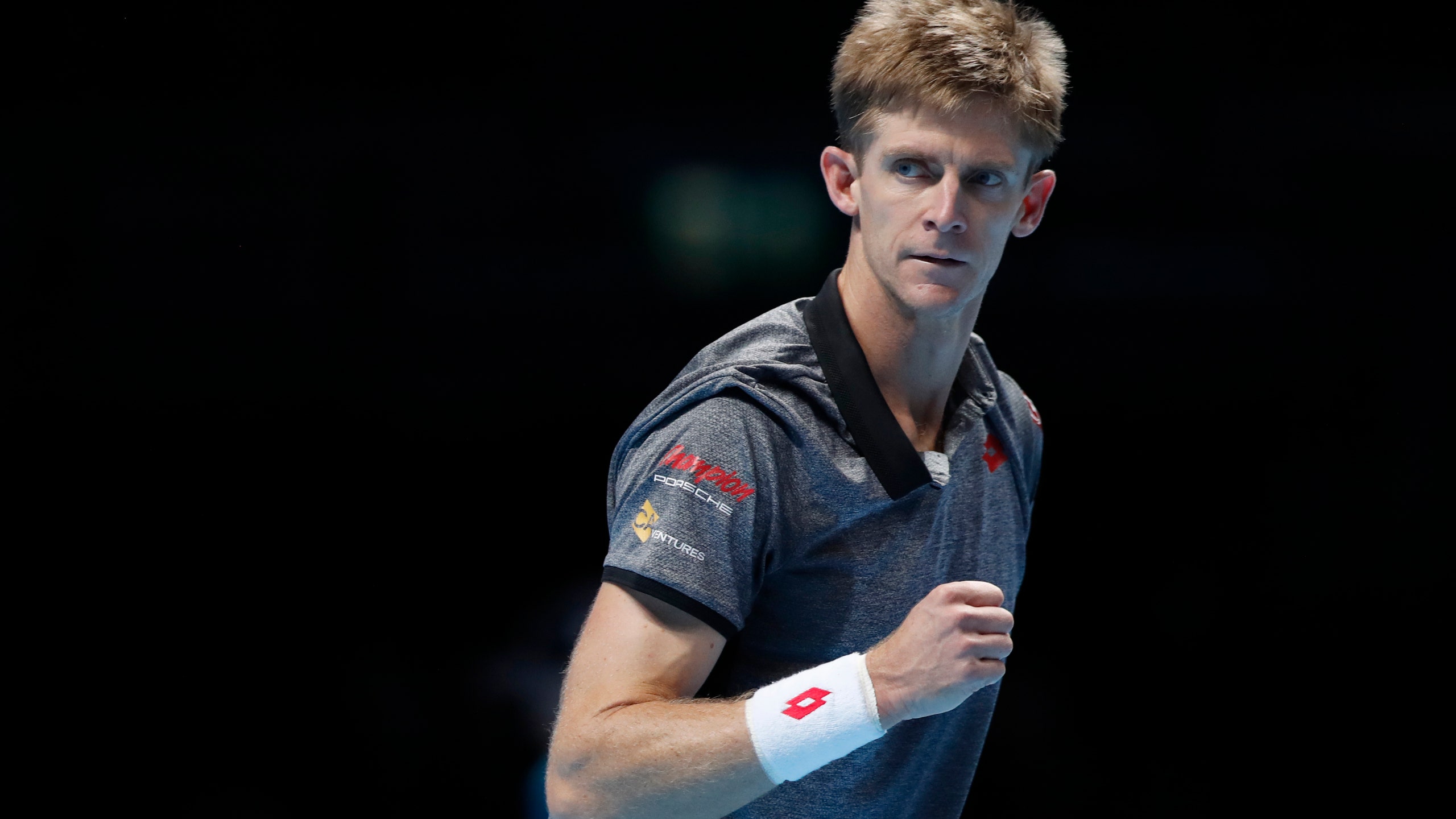 Anderson thrashes Nishikori to be on verge of ATP semis
November 13, 2018
LONDON (AP) — Sometimes no practice makes perfect — for Roger Federer anyway.
After cancelling his training session a day earlier, Federer produced a much-improved performance to get his campaign for a seventh ATP Finals title back on track with a 6-2, 6-3 victory over Dominic Thiem on Tuesday.
Having lost his opening round-robin match to Kei Nishikori, the 20-time Grand Slam champion was still some way from his fluent best but dropped just six points on serve and took advantage of a wayward display from Thiem to break twice in both sets.
"(It) was not about my forehand or my backhand or my serve or anything," Federer said. "I guess it was my head. For that sometimes you need a break."
With a 1-1 record in round-robin play, Federer will likely need to defeat Kevin Anderson on Thursday to improve his 14-1 record of reaching the semifinals at the season-ending tournament.
It will be a repeat of a dramatic Wimbledon quarterfinal earlier this season, in which Anderson came from match point down in the third set to win in five on his route to the final.
"I'm happy I'm getting a chance to play him again and have a rematch," Federer said. "Hopefully I can take my revenge. It was a great match but obviously one that hurt."
Anderson thrashed Nishikori 6-0, 6-1 earlier Tuesday to move to 2-0, with the lopsided scoreline all but assuring the South African debutant's place in the last four.
Thiem is facing an opening-round exit at the O2 Arena for a third straight season and will need to defeat Nishikori in straight sets to have any chance of progressing.
"I really want to play a good match," Thiem said. "Doesn't matter if it's the last one here or not."
As had been the case in both players' opening-match losses on Sunday, unforced errors flowed early on. While Federer was able to compensate with his serve, Thiem was left exposed.
The Austrian's forehand gifted Federer a break for a 2-1 lead and then his volley came up short to help the Swiss star extend that advantage to 5-2.
Federer, who is chasing a 100th ATP Tour title, started to play more relaxed and seemed content with simply keeping the ball in play and waiting for mistakes. It worked, as another forehand mistake from Thiem put Federer in complete control in the second set.
A Federer backhand up the line set up match point and Thiem's 34th unforced error — another volley into the net — ended the day's second one-sided contest.
"I didn't feel good out there," Thiem said. "I was playing very, very bad. Many unusual mistakes."
The 32-year-old Anderson, who lost just eight points on serve, was on the verge of completing just the second whitewash in the competition's history until Nishikori won the penultimate game.
"Among the best I've played," Anderson said. "I think I did a really good job constantly applying the pressure and not letting up."
---
---