tennis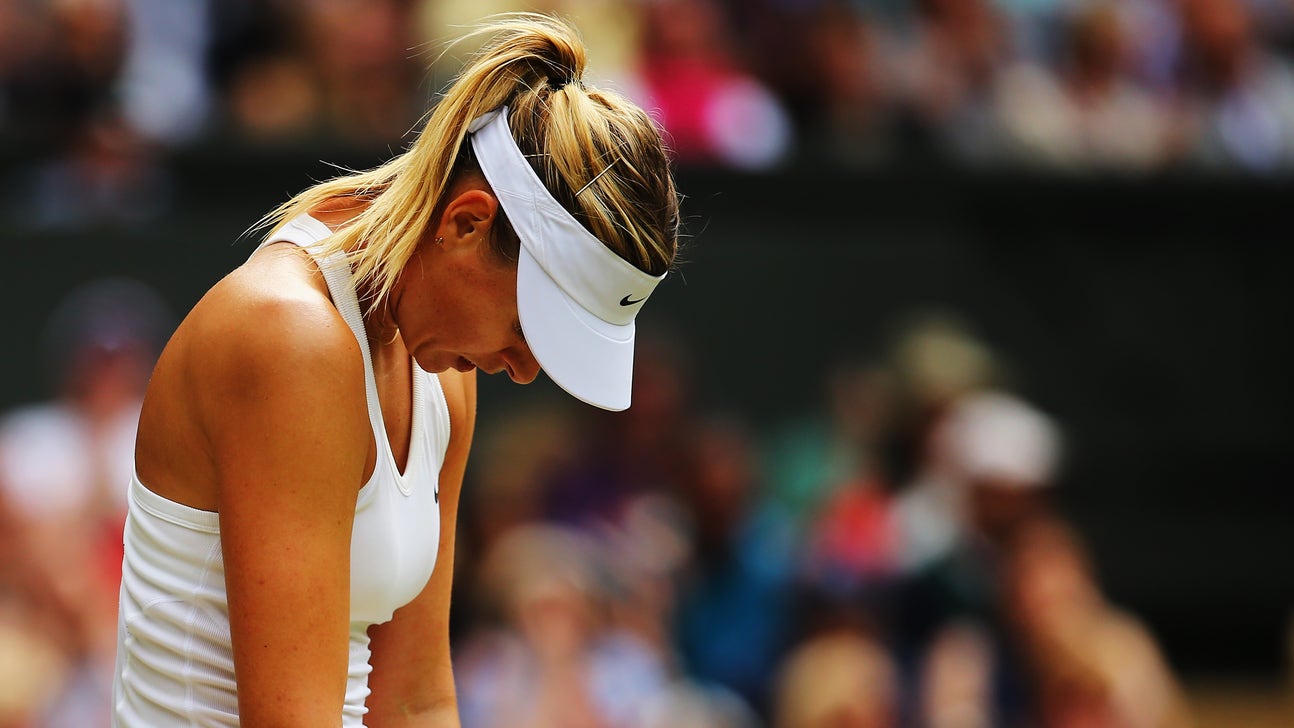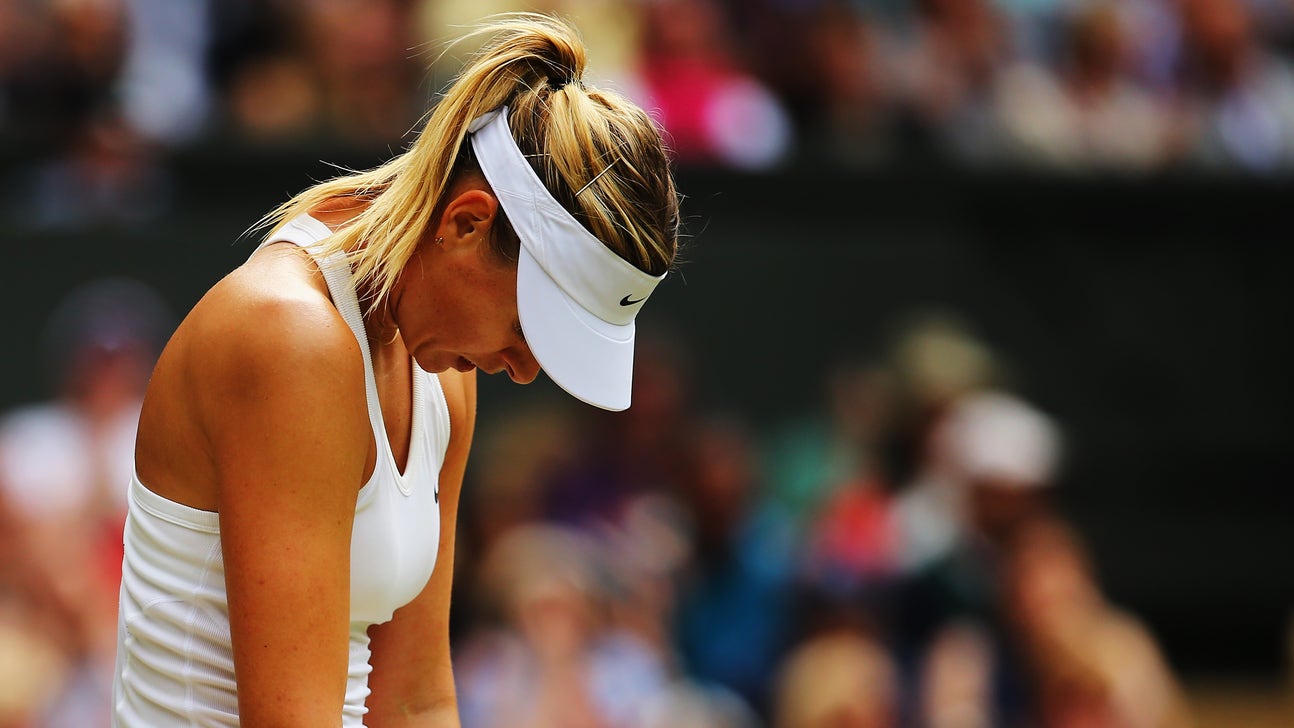 tennis
11 problems with Maria Sharapova's bogus two-year suspension
Published
Jun. 10, 2016 12:08 p.m. ET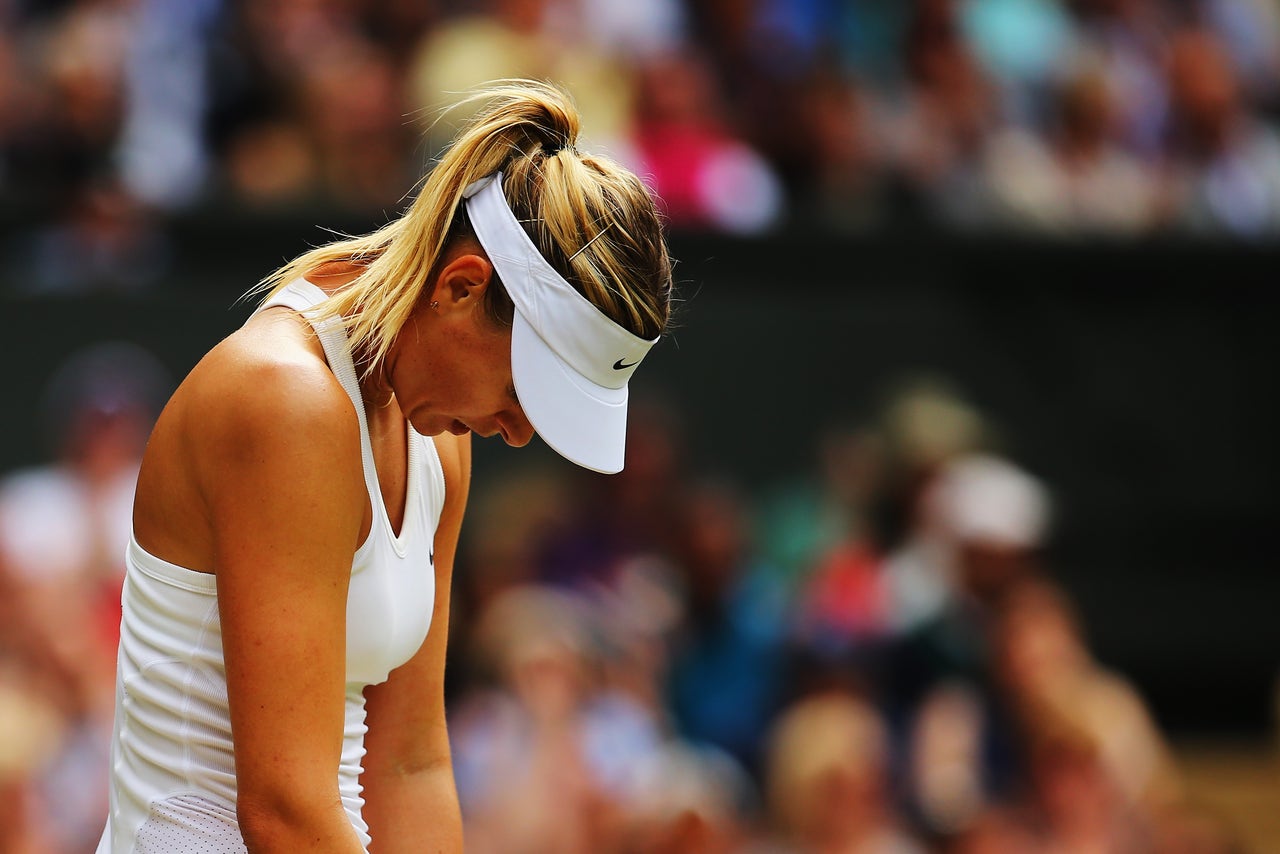 Everybody has an opinion about the Maria Sharapova. She's guilty. She's innocent. She's a cheater. She's the collateral damage of a bad system and a witch hunt. You can believe almost anything and, in an odd case such as this, there's really only one way to be wrong: by being certain you're right. The superstar's two-year ban for taking a drug that had been legal 30 days before is one of the most confusing, complex, confounding, contradictory and convoluted situations tennis has ever seen, with excellent arguments to be made on both sides of the issue. If you think you have it figured out, you don't. You can't. Maria Sharapova is neither a drug cheat nor a naive innocent. She didn't deserve to get off scot-free, nor did she deserve a crippling two-year suspension. The 33-page report on that suspension contains far too many ins, outs, wrinkles and caveats for anyone to come down with a pinned-down position. Here are 11 reasons why: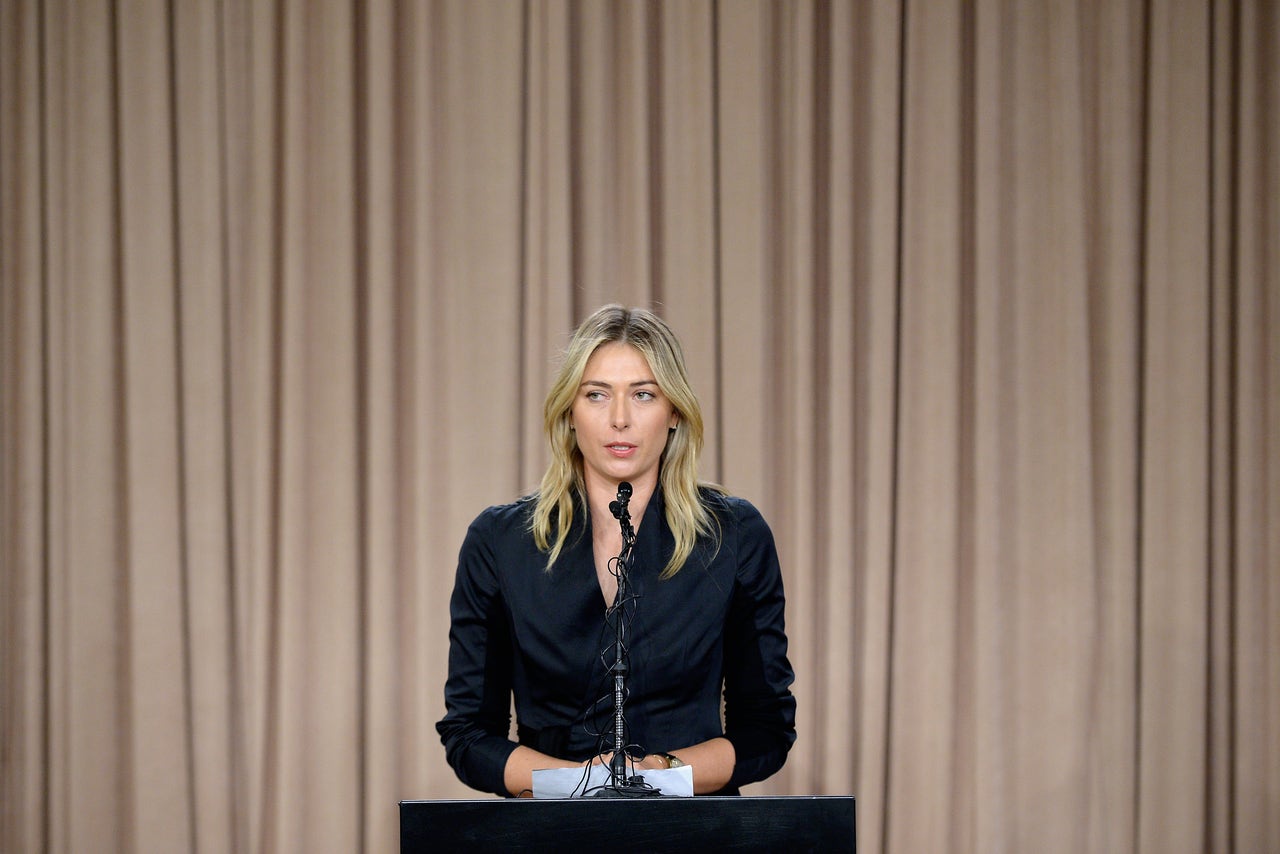 (Kevork Djansezian/Getty Images)
1. This might be a tennis death sentence for Maria Sharapova, with only the loosest basis.
Eighteen months is a long time. A lot could happen between now and January 2018, when Sharapova will be eligible to return to the sport. (Barring appeal.) However, there's every reason to believe the five-time Grand Slam champion intends to return to the sport she loves, both to repair her legacy and try to prove she doesn't need a drug to compete at the high level that's made her the second-best player of her generation. (The recent trend of players playing great tennis into their 30s will only help her. Ten years ago, this might have been a different story.)
The scant available evidence makes this more than a gut feeling. Nike, Head and other corporate sponsors are maintaining their partnerships with Sharapova, which suggests they have some idea she'll try to return to the court one day. There's too much at stake, both in earnings, endorsements and legacy to let this be her tennis death knell. Maria Sharapova is one of the toughest athletes in sports. No way she goes out like this.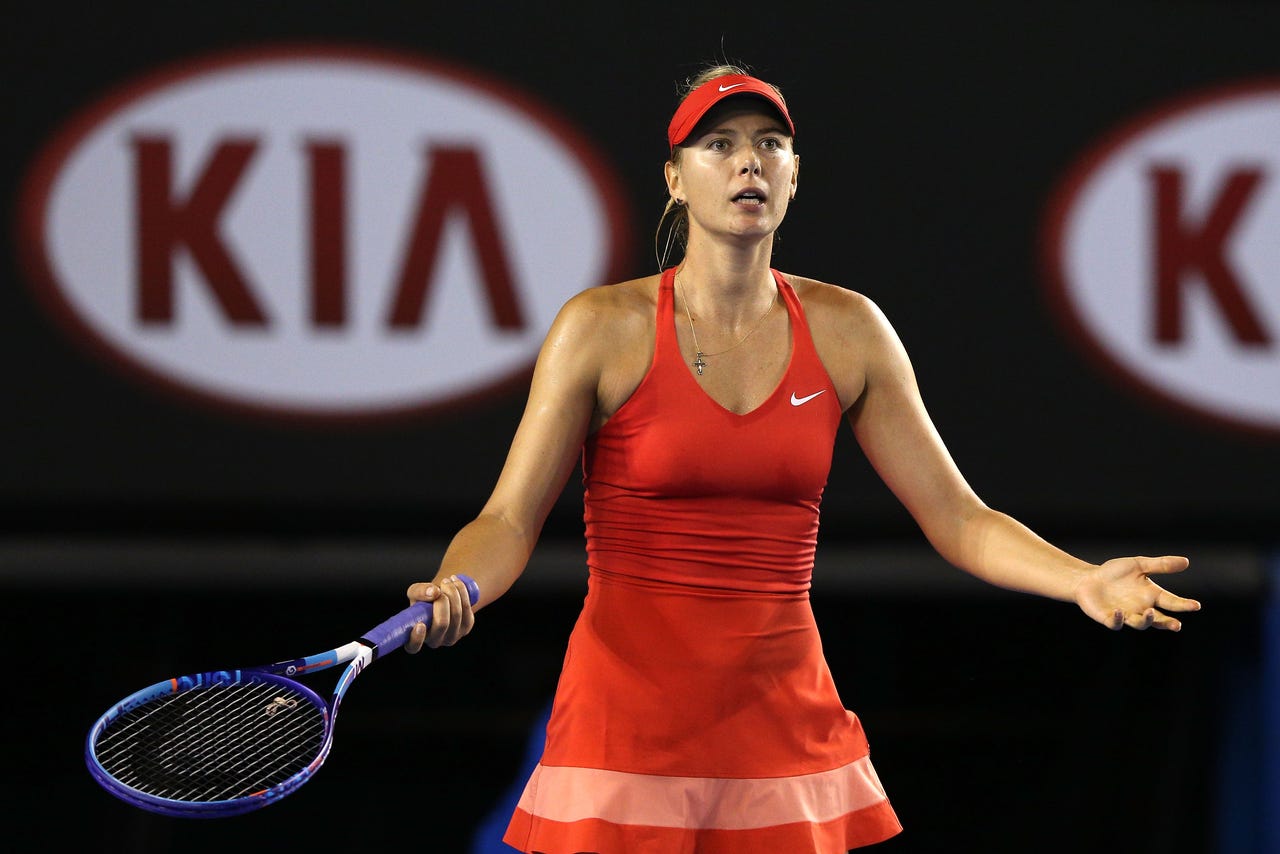 (Hannah Peters/Getty Images)
2. The tribunal's findings were contradictory in a number of places.
Who would have thought a 33-page document about a positive drug test could be so compelling, yet so disjointed. (It was actually a good read!) The International Tennis Federation's findings are presented in a well-written, well-researched paper that manages both to be utterly confusing and contradictory, most notably when suggesting Sharapova unintentionally broke the rules yet "took Mildronate for the purpose of enhancing her performance." (Mildronate is the banned substance. Meldonium is the drug Sharapova was taking that contained mildronate.)
So which is it? You can see where the ITF was trying to go with this: In their eyes, Sharapova was taking meldonium to enhance her performance back when it was legal but was unaware that the performance-enhancer was now banned. Therefore, she was now illegally enhancing her performance without knowing it. Yet that doesn't jibe with another excerpt: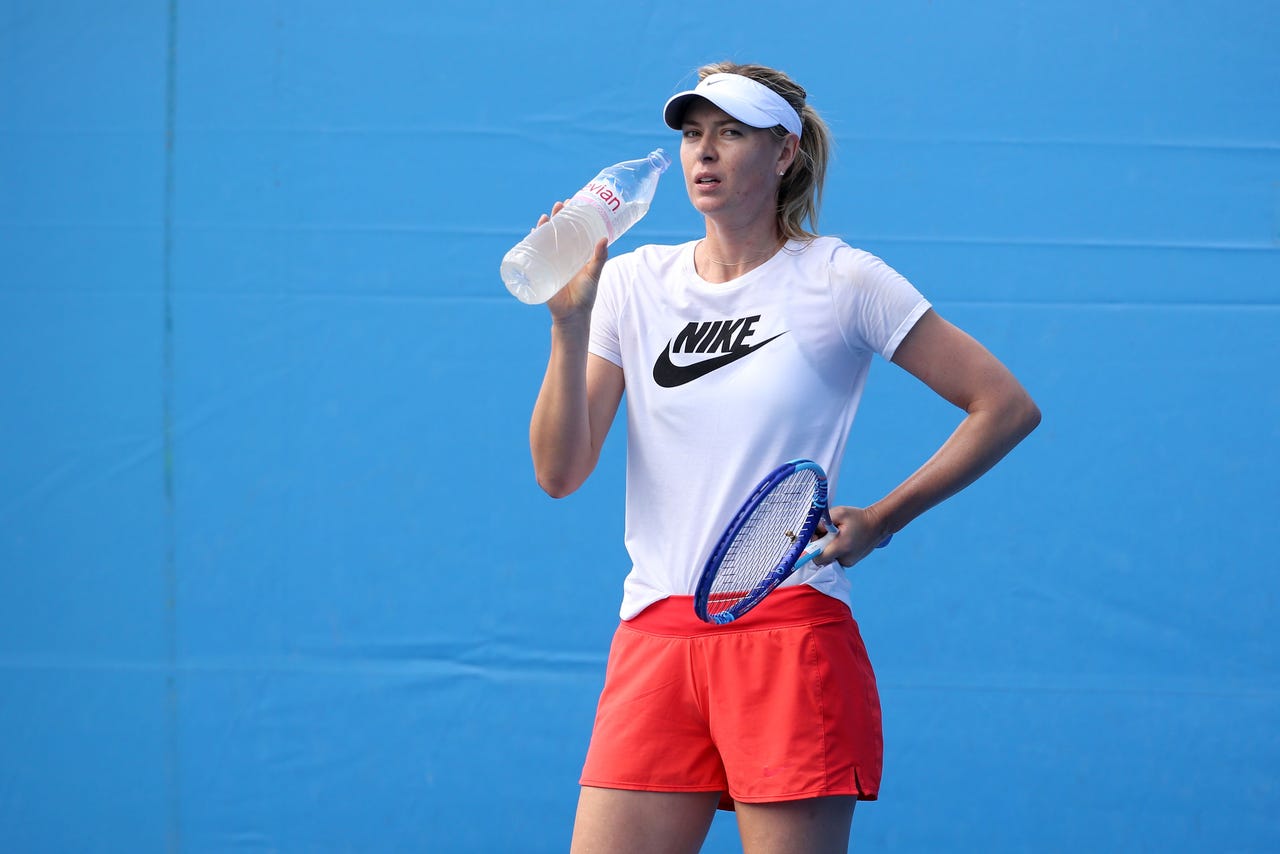 (Michael Dodge/Getty Images)
"The ITF accepts that she did not know that Mildronate contained a Prohibited Substance but argues that in taking the medication she knowingly and manifestly disregarded the risk of contravening the anti-doping rules, and thus committed an intentional violation."
Wait, so was it intentional or unintentional? Was she unintentional in her intentions? Were her intentions inherently unintentional? No matter what, this paragraph directly goes against the idea of a two-year suspension. If she cheated, knowingly or unknowingly, then the ban should have been for the maximum four years. If it was completely unintentional, then it should have been for one year. This ruling was capricious and arbitrary. Roger Goodell must have loved it.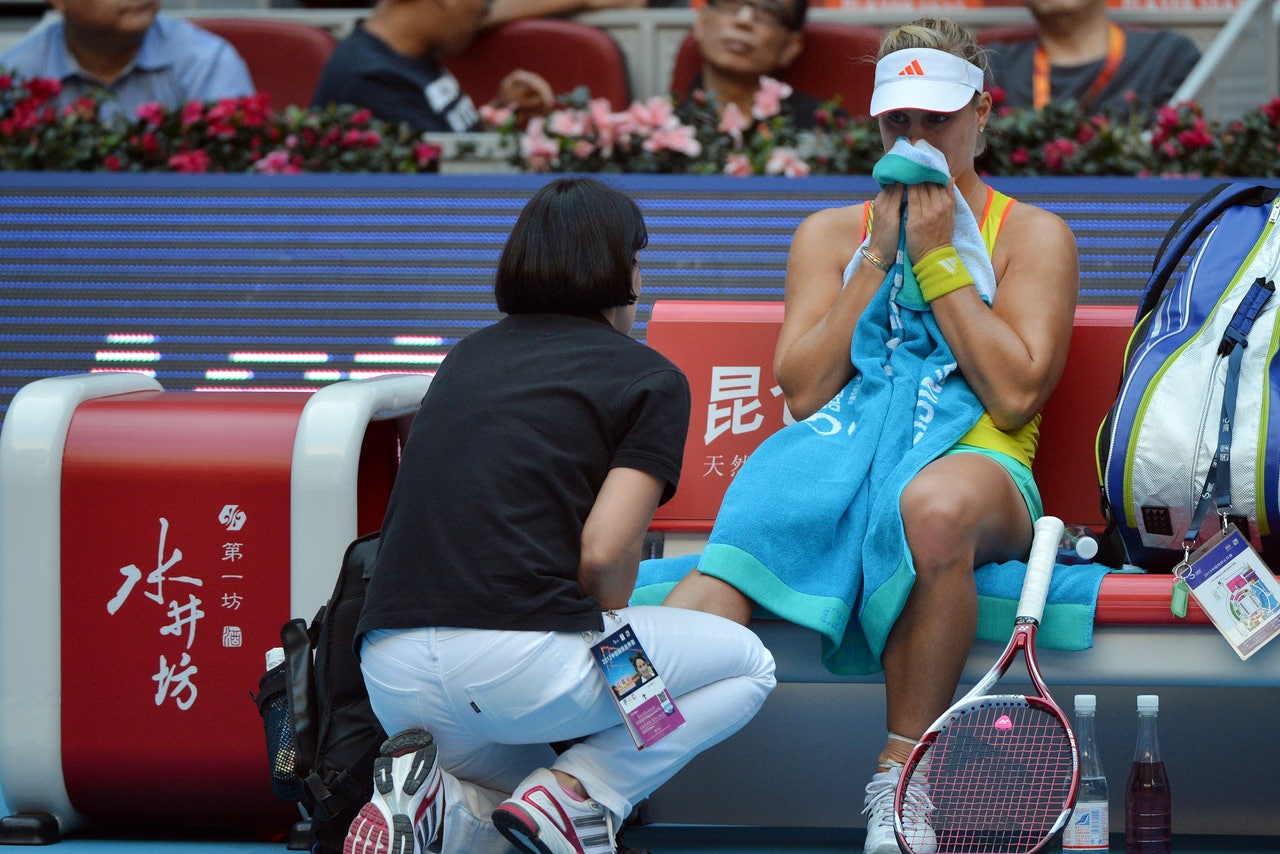 (MARK RALSTON/AFP/GettyImages)
3. No one knows meldonium's PED-boosting effects.
Though the drug was banned because WADA doctors suspected the drug was enhancing performance (perhaps as a result of so many athletes testing positive for it in recent years), there's been no solid evidence that it indeed does. The American College of Clinical Pharmacology released findings completely questioning the drug's PE benefits.
4. Meldonium is an over-the-counter drug.
Much of the ITF's case has to do with Sharapova leaving the care of the doctor who originally prescribed meldonium back at the start of her career for "a mineral metabolism disorder, insufficient supply of nutrients from food intake and other abnormalities which made it necessary to boost the immune system."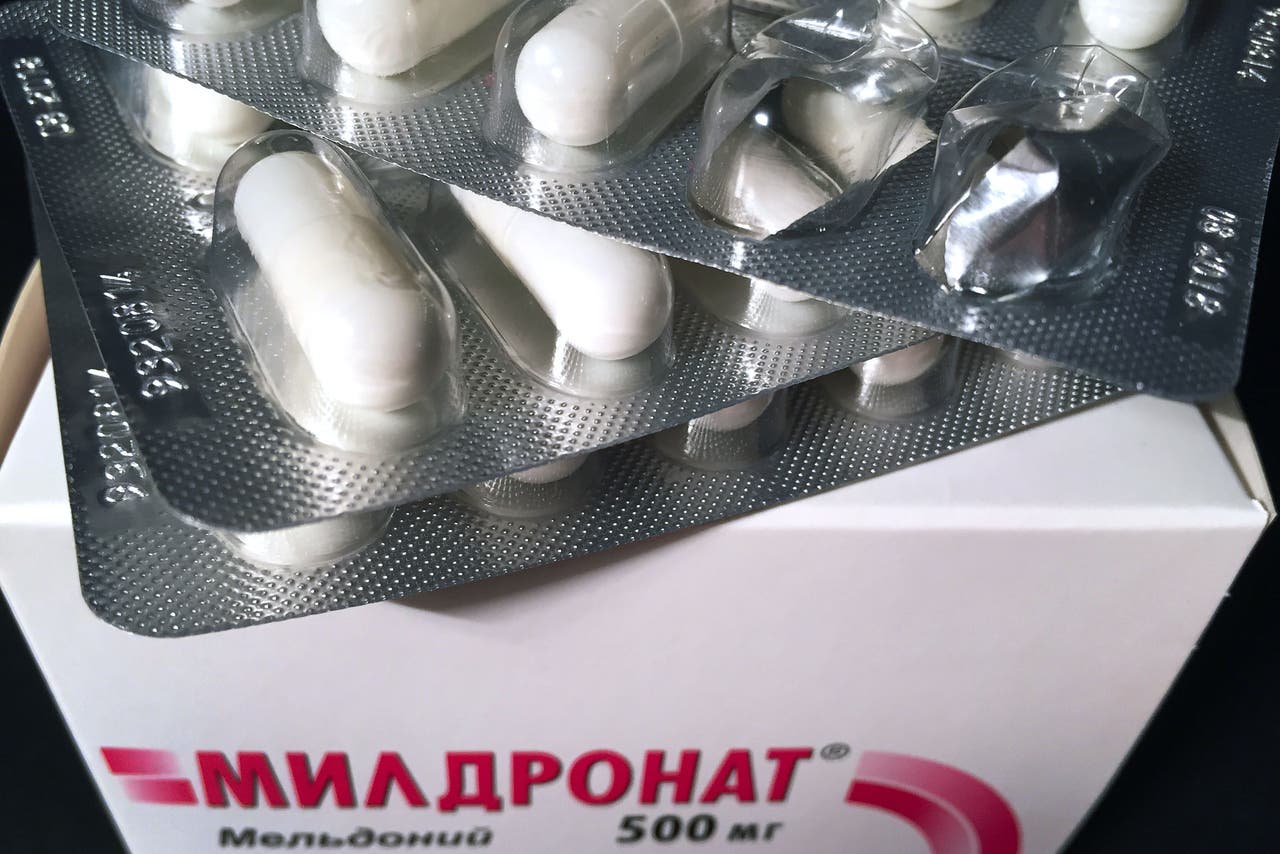 (ALEXANDER NEMENOV/AFP/Getty Images)
Over the past few years, Sharapova had no doctor monitoring her usage of the drug, something that's used against her as proof that she was taking it for illicit reasons solely having to do with performance enhancement. But meldonium isn't a prescribed drug. A pack of 40 can be bought for $4 in Russia. Why would Sharapova have felt the need to seek a doctor's care in taking a drug she'd been popping for years? If you have allergies, you don't go to your internist every spring to see if you should be taking Claritin, you just do it.
5. But by the Australian Open, Sharapova was only taking doses of the drug on match days.
She claims, and the ITF accepts, that her meldonium usage took place on the morning of matches (not the 30-40 minutes before the match that had originally been prescribed to her a decade before). Sharapova played five matches in Melbourne and those match days were the only time she took the drug.
But is this so bad? The tribunal makes all performance-enhancing measures seem nefarious, as if Sharapova is the only tennis player to have a match-day ritual that exists for the reason of getting her body best ready for a match. Novak Djokovic sleeps in a pod. All players drink concoctions of (legal) energy/recovery drinks. Someone with wrist problems would surely take an anti-inflammatory before playing (sometimes they're given in the middle of one). These are all performance enhancers, not to mention the strings, racquets, shoes, clothes, dampeners and whatever else is sitting in the bottom of your average pro's tennis bag. An athlete is only thinking about enhancing their performance, whether it be through nutrition, supplements or taking 1,000 jump shots a day. Thus, I completely reject the notion that Sharapova taking a legal drug she thought would help her with fatigue and recovery was wrong - until it became illegal, that is. Throughout the document the tribunal insinuates it disagrees with that statement.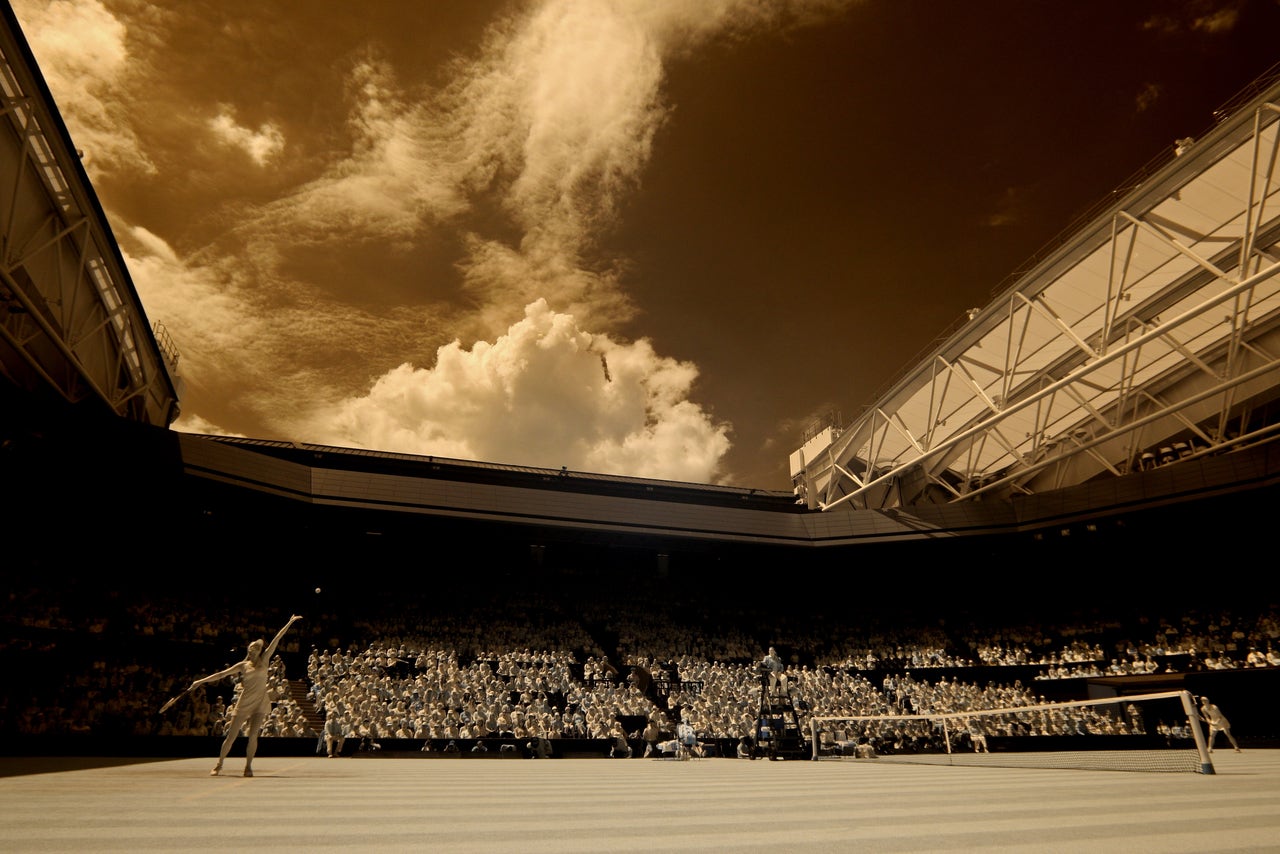 (Al Bello/Getty Images)
6. Sharapova tested positive for meldonium five times in 2015 yet the ITF, nor Sharapova, was ever made aware.
On one hand, Sharapova didn't need to be told she tested positive for a drug she was taking, the same way I don't need anyone to tell me that I've eaten pizza for my last five meals. I know. She knew. On the other hand, if WADA had the information and knew that testing positive in 2015 was going to be illegal in 2016, it's completely illogical that such information wasn't specifically passed along.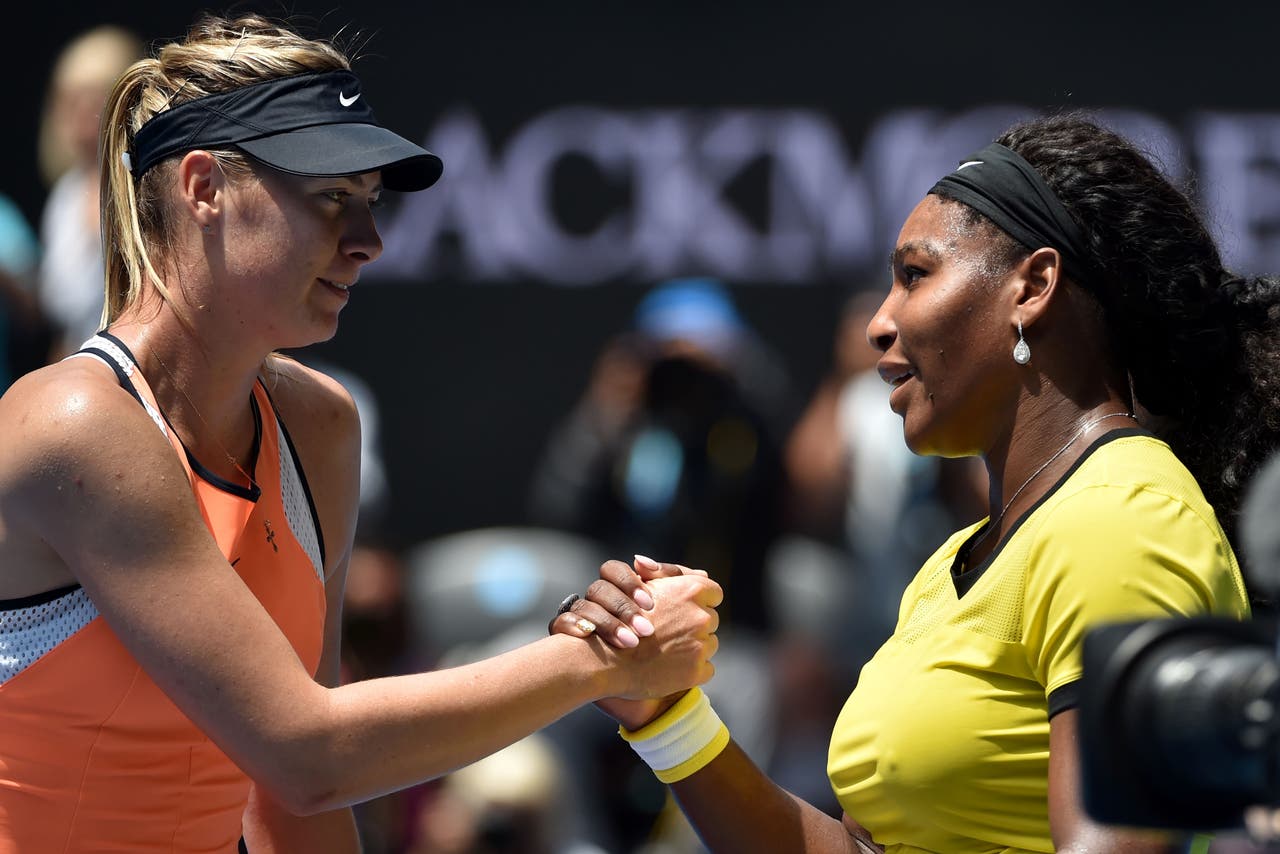 (SAEED KHAN/AFP/Getty Images)
7. The damning test came after Sharapova's match with Serena Williams.
Wait, there is one thing on which we can all agree: It's amazing that the test which led to Sharapova's two-year ban came against her longtime rival. It gives new meaning to the word "nemesis." And then can we marvel at the fact that, aside from Sharapova, the positive test is probably worst for Serena because she's owned Sharapova for the better part of 11 years. (Meanwhile, the rest of the tennis world can't be upset to see the second-best player in the world sidelined.) But given their level of distaste for one another, I doubt Serena is shedding too many tears.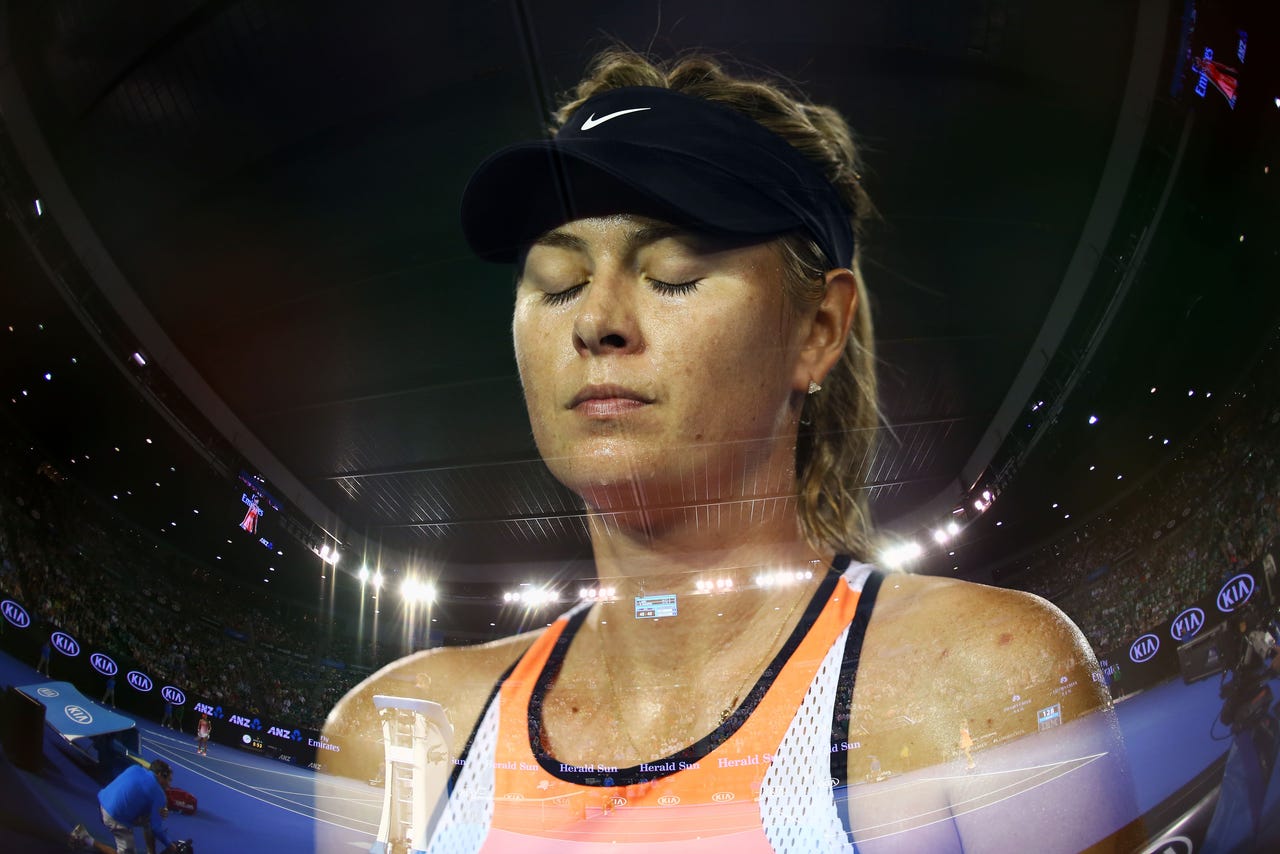 (Ryan Pierse/Getty Images)
8. Sharapova should have found out about the illegality of the drug.
This is where it gets most complicated. Like the tribunal, I'm probably going to contradict myself a half-dozen times in the next four paragraphs. For all the bluster about how easy it was to find that meldonium was now on the banned list, it wasn't, a fact which the tribunal is annoyingly stubborn about. That being said, Sharapova showed zero vigilance in trying to find out whether the rules had changed from 2015. It wasn't like it was there for her in neon lights, but it was there. And don't buy the idea of Sharapova and her team being lazy or careless. It's laughable. She's as sharp and shrewd a caretaker of her career and image as anyone in sports. 
But if the PED use was deemed unintentional, then mustn't incompetence be the reason she took it? It would have to be, otherwise Sharapova knew the drug was illegal and took it anyway, thus making the positive test intentional. It doesn't make sense. The tribunal believes Sharapova should have been more savvy about finding out about the new rules. But if she's that savvy, then why would she ever continue to take an illegal drug so blatantly?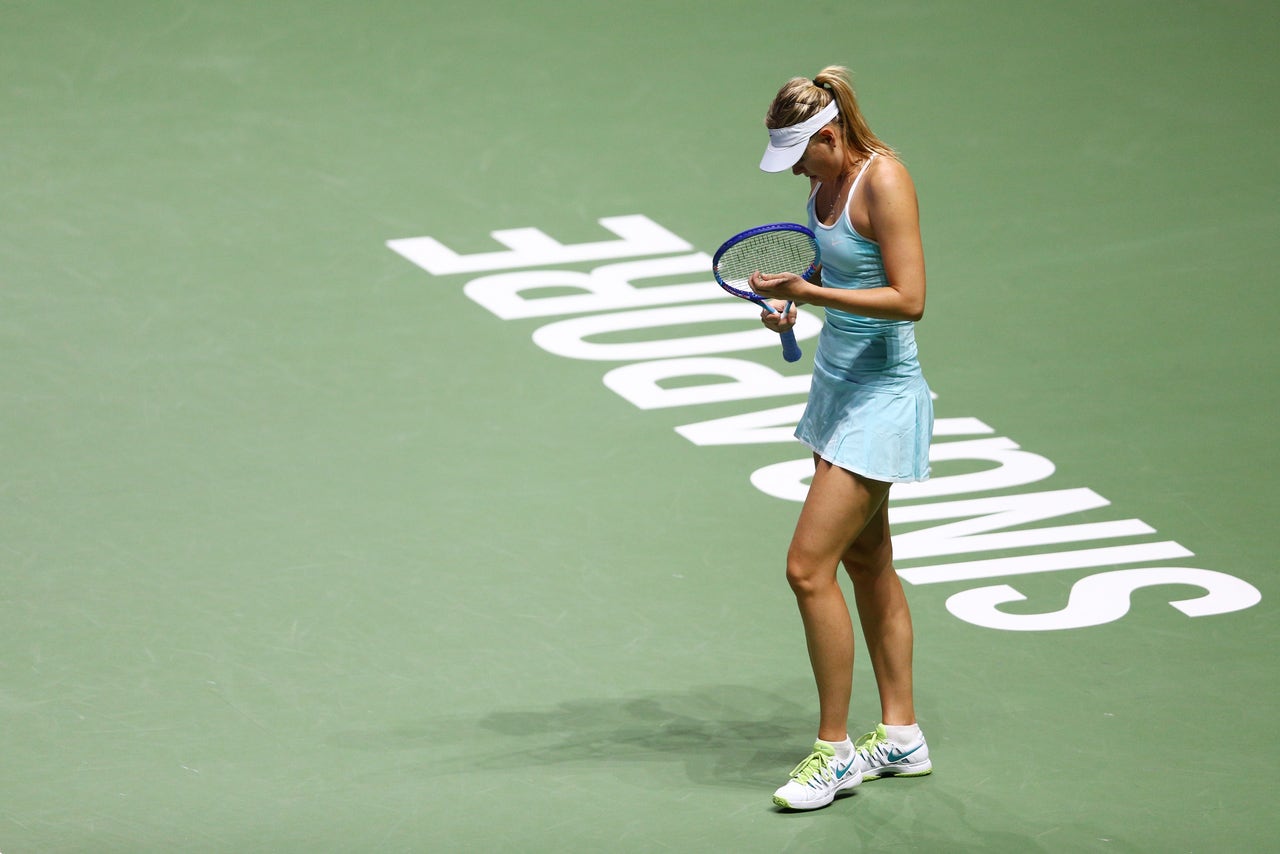 (Clive Brunskill/Getty Images)
Though Sharapova was chastened for not knowing the rules, the tribunal didn't give any compelling evidence that it was easy to do so. Remember, meldonium is a brand name. The ingredient in the drug (mildronate) is what was listed as illegal. (Think Tylenol and Acetaminophen.) Why isn't every possible itineration of a drug on the list? Why did the WTA send an email to players in December of 2015 that referenced the anti-doping program but didn't mention any changes, nor include a link to a site that would have?  Why isn't a player specifically handed a wallet card or a list instead of having them dumped on their caretakers? The tribunal didn't care and only placed blame on the player, not the system.
"Ms. Sharapova accepts that she knew that the composition of the Prohibited List could change and that it was necessary that it be checked annually. If at any time she had wanted to check whether Mildronate was prohibited nothing would have been easier than sending a short email to the WTA."
It seems like an inarguable point. But sending an email still takes proactive vigilance. And if you're of the mind that a pill that's been legal for more than a decade would stay legal, then why would you send it? Put it this way: Sharapova sees an email from the WTA that mentions the 2016 doping regulations. It says nothing about changes. Sharapova no longer feels the need to check into it. That's a possibility, right? If so, it doesn't condone Sharapova's actions - not by a long shot. But to say it's as easy as sending an email is wrong. It's as minimally onerous as sending an email.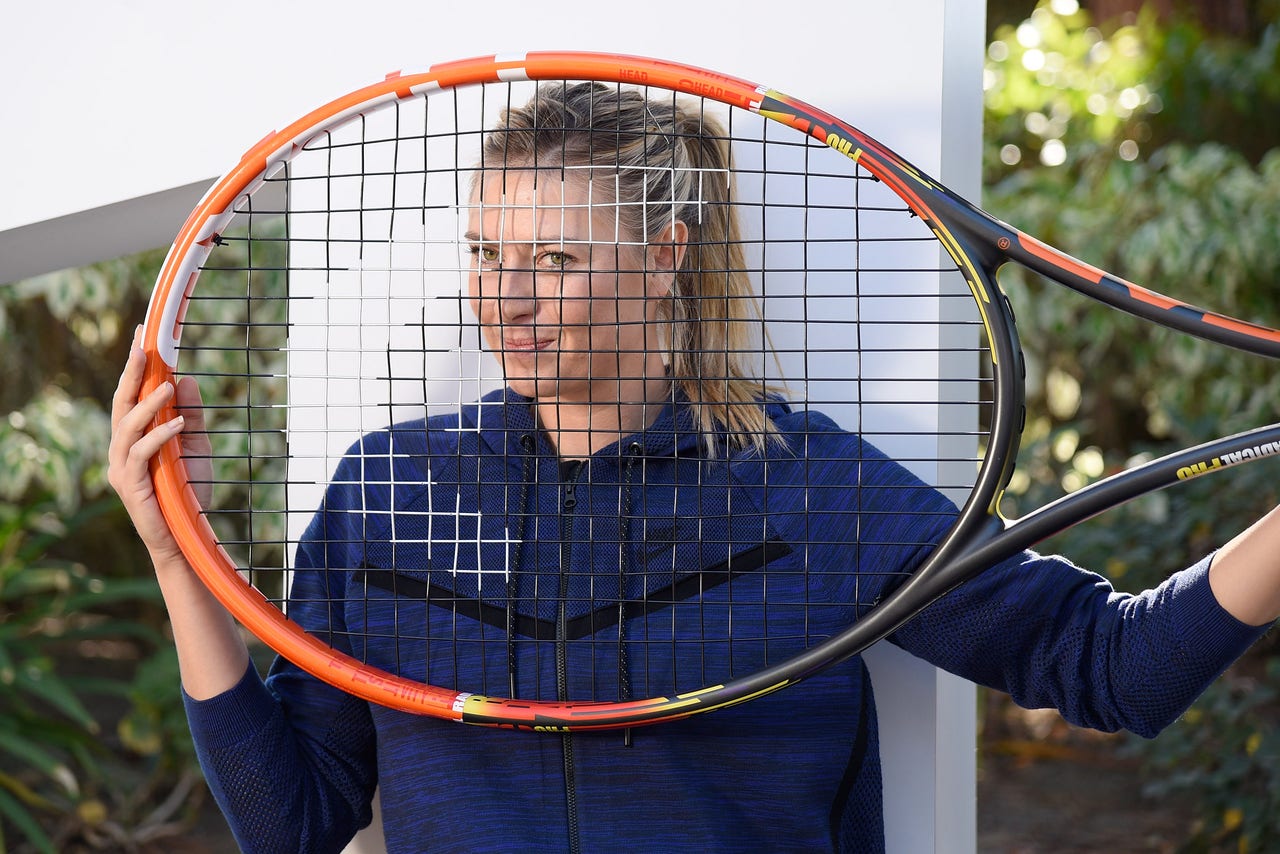 (Angela Weiss/Getty Images for Porsche)
9. She didn't disclose her use of meldonium on doping control forms
This is the biggie. Athletes are type-A about what they put in their bodies. Sharapova once said she couldn't wait to retire so she could go to a drug store without having to consult with a physician on what was legal to take. She was aware of the risks of what she put in her body. To think she'd just forgotten to include meldonium on her declaration list is laughable and she provides no acceptable reason as to why there was an omission.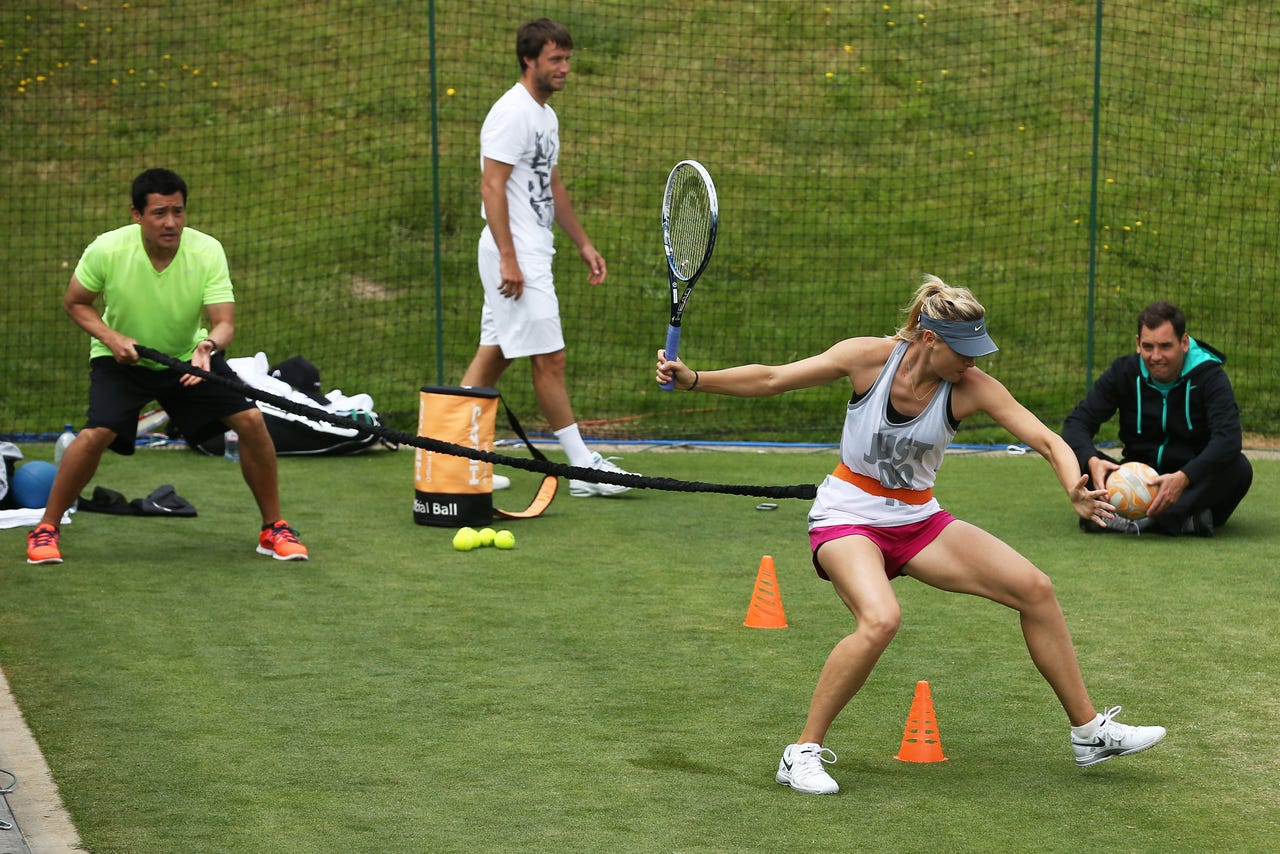 (Dan Kitwood/Getty Images)
10. There's far too much opinion in the finding document.
"The manner in which [Meldonium] was taken, its concealment from the anti-doping authorities, her failure to disclose it even to her own team, and the lack of any medical justification must inevitably lead to the conclusion that she took Mildronate for the purpose of enhancing her performance."
Why must this "inevitably lead to the conclusion?" It can lead to the conclusion. It might lead to the conclusion. But inevitably? We're working with more than just facts now. 
Look at the counter: In the lead-up example to that paragraph, the tribunal tells of how Sharapova wrote to inquire about a new nasal spray she had been prescribed. Thus, the inference is made that because Sharapova asked about this, she should have asked about meldonium. But isn't there a distinct difference between asking if something new is prohibited and continually asking whether something that's been legal for your whole career is?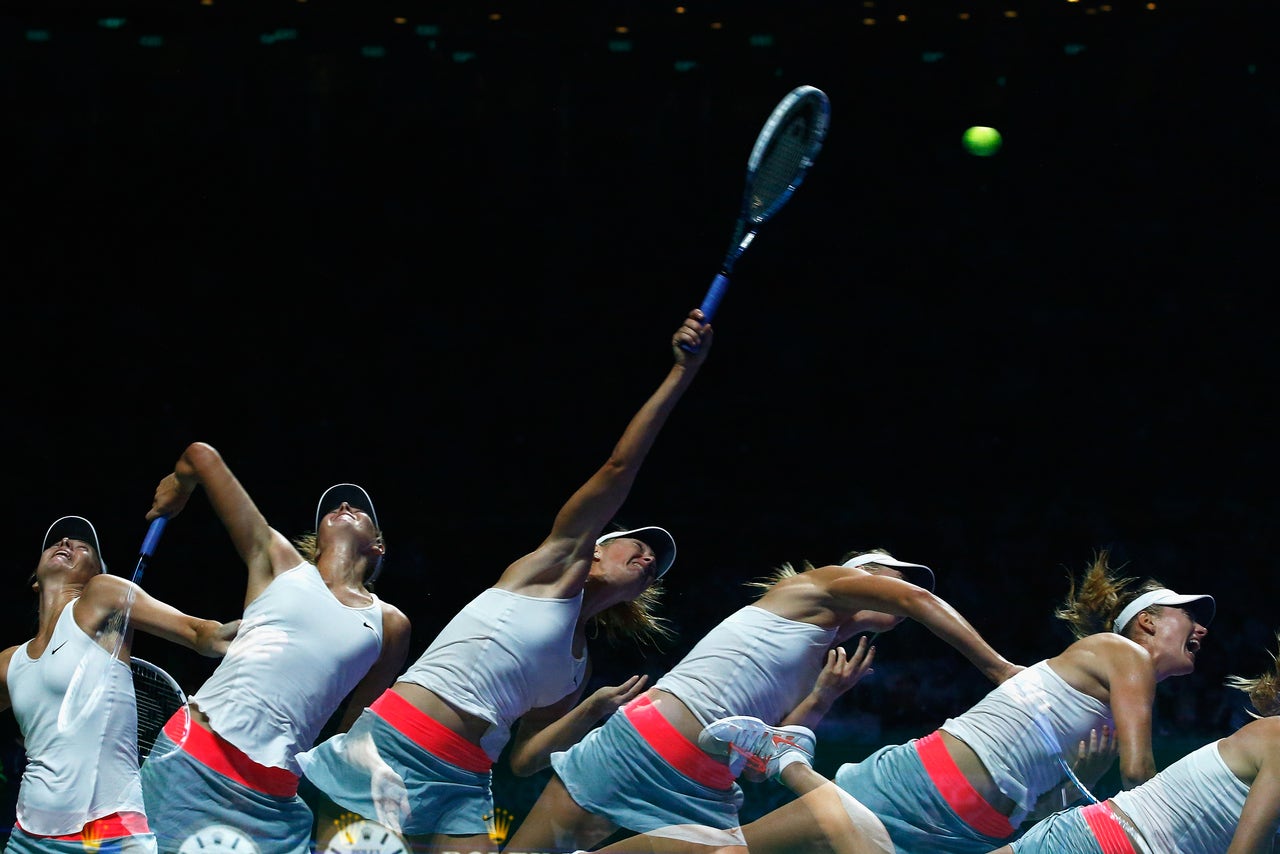 (Julian Finney/Getty Images)
11. There is no right answer.
Though the previous 1,500 words read like more of a defense of Sharapova, they're not. She took an illicit substance. It's a whole other issue that the system which made that substance illegal, found her guilty of taking it and punished her for two years is completely flawed. There are smoking guns on both sides, but not necessarily where you might think.
Sharapova not disclosing her use of the drug is the major strike against her. On the other side, for all the semi-snarky comments about how easy it would have been for Sharapova to find out about meldonium's new status, nothing would have been more simple than WADA and the ITF specifically informing Sharapova that meldonium (which she'd tested positive for five times in 2015) was newly illegal.
It's naive to believe tennis doesn't have a doping problem. The sport practically beckons for it. You need power, stamina and, most importantly during training and the two-week slog of a Grand Slam, recovery. For years, the lack of any major player testing positive felt like a stain on the sport. It seemed like tennis was taking a "see no evil, hear no evil" approach to PEDs.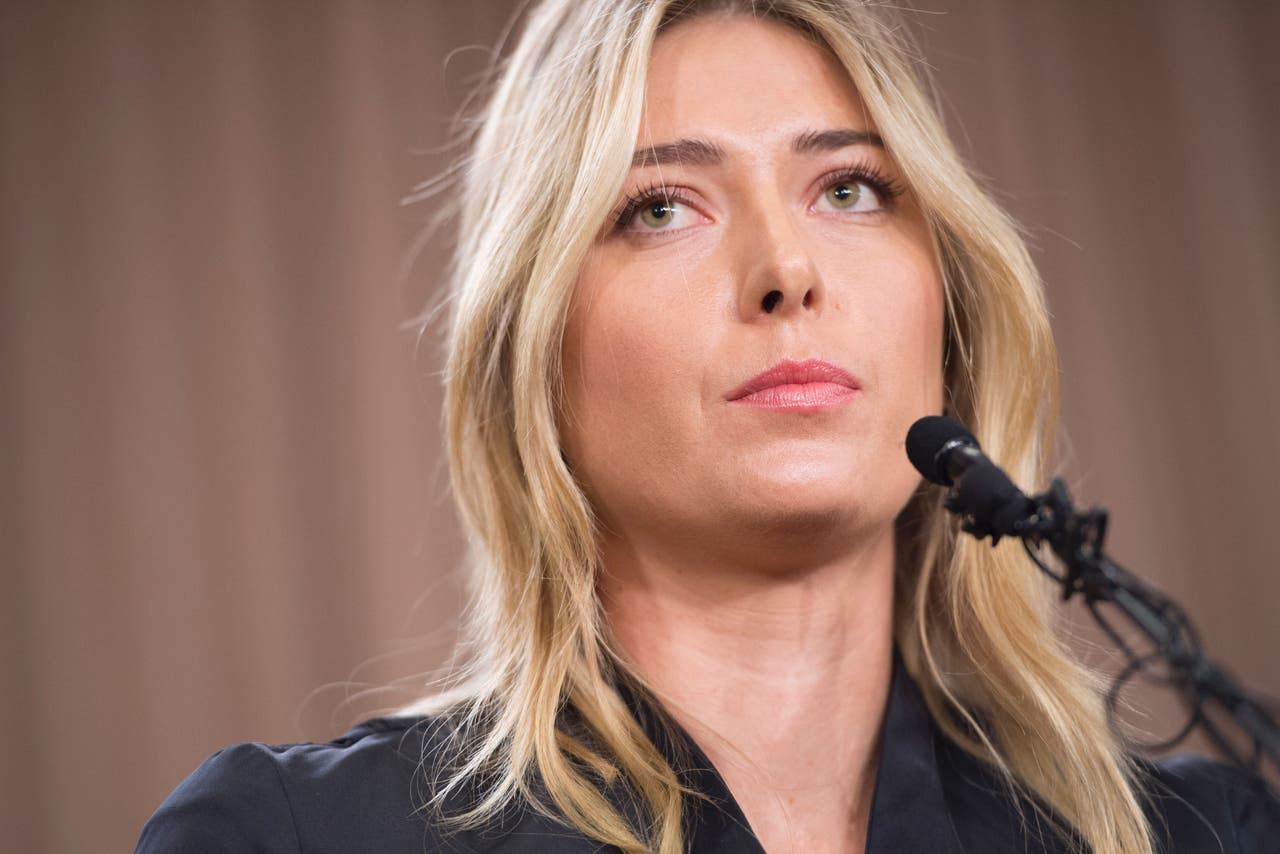 (ROBYN BECK/AFP/Getty Images)
This is the main reason why I believe Sharapova got double the punishment she deserved. She made herself a convenient scapegoat and a deserved example, all without truly hurting the sport. Continuing use of an over-the-counter drug days after it became illegal isn't exactly in the territory of Lance Armstrong or East Germany in the 1980s. With the Sharapova ban, tennis can now say it's strong on doping, even if the doping they've been strong on is mild, questionable and, as they admit, unintentional.
After wading through all the legalese, facts, excuses, inferences and blame, only one question matters: Do you believe Maria Sharapova knew she was taking an illegal drug the morning of her Australian Open quarterfinal against Serena Williams in Melbourne?
I don't, but have no misapprehension that I might be wrong and fully recognize that we'll never know.
---
---
Get more from tennis
Follow your favorites to get information about games, news and more
---