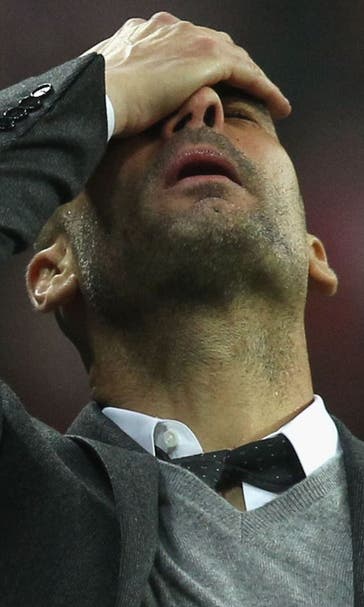 Why the Pep Guardiola era at Bayern Munich was a failure
May 4, 2016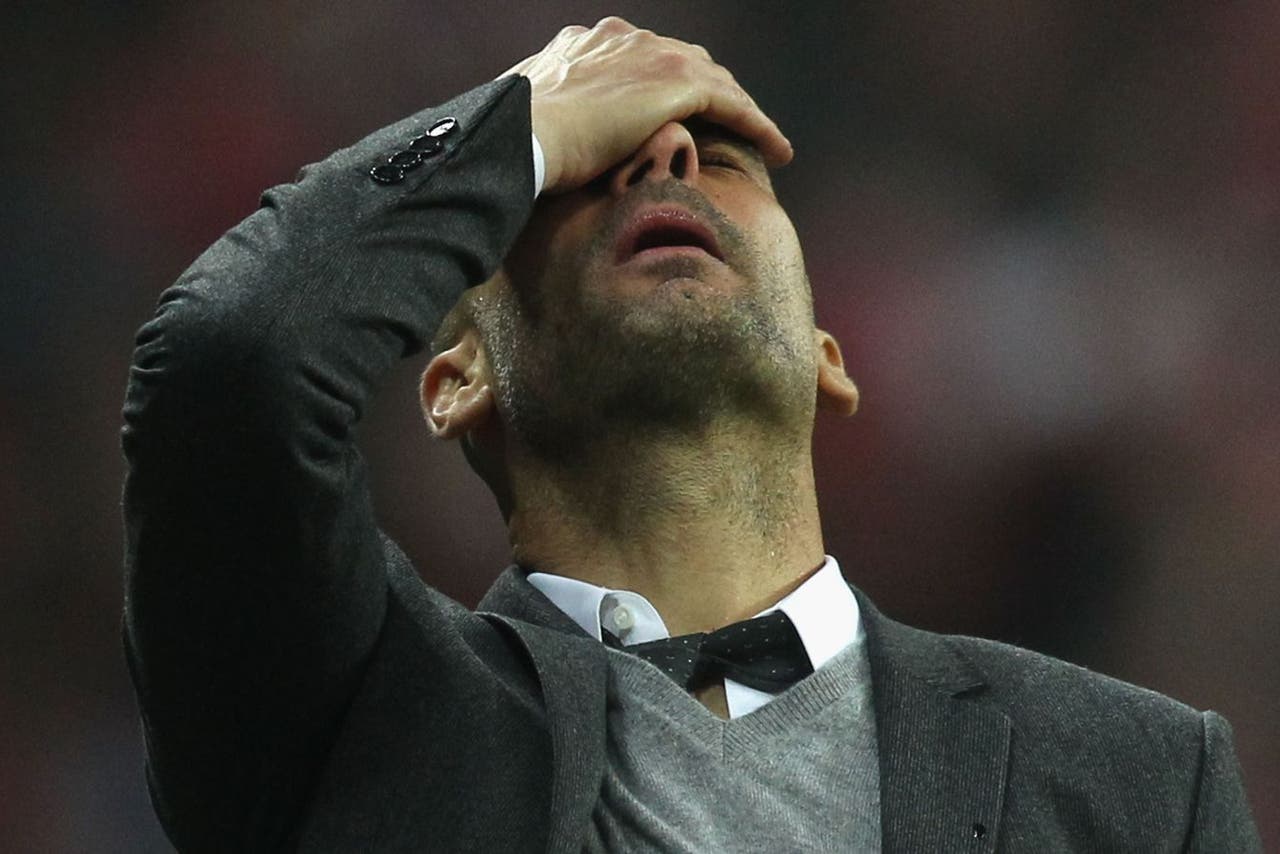 The verdict is in. Pep Guardiola's time at Bayern Munich will go down as a failure.
That may sound harsh, but the truth hurts.
Guardiola wasn't brought in to help Bayern win more Bundesliga titles. They've been doing just fine in that regard for, oh, just the last forty years. Bayern will likely clinch the first four-peat in league history this weekend, and it still won't mask the big blemish on Guardiola's record at the Allianz Arena.
Bayern hired Guardiola to push the team to a new level, a tricky task given that the club were freshly-minted treble winners when he took over. And Guardiola would never be able to fully reach that level unless it yielded another Champions League title or two along the way.
Fair or not, success was always going to require a European triumph, and even Guardiola acknowledged as much before Bayern's semifinal clash against Atletico Madrid.
"If we don't win the Champions League this season, my tenure here will not be perfect, but I'll just have to accept that," Guardiola told reporters last week.
He'll have to accept the brunt of the blame now, too, after Atletico edged his side to reach the final on away goals. It marked the third straight year Guardiola's Bayern, one of the two or three heavy favorites to win the competition going in each season, failed to even make the final, beaten by a Spanish side in the semis.
How?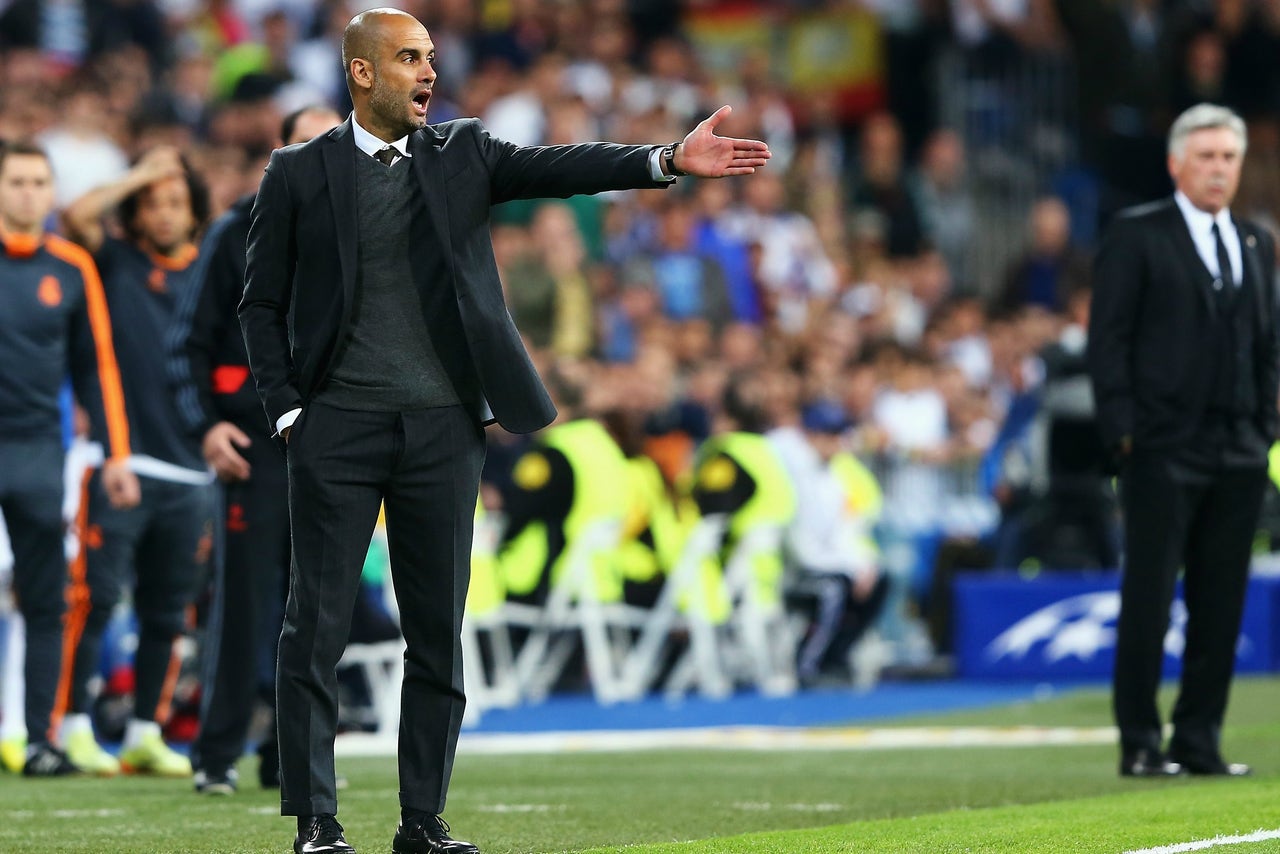 Under Pep's watch, Bayern suffered their heaviest defeat in European competition --  to Ancelotti's Real Madrid.
Two years ago, it was the ignominious 4-0 loss to Real Madrid at home that did them in. It was Bayern's worst-ever home defeat in Europe, and Guardiola was badly outcoached by his incoming successor, Carlo Ancelotti. Last season, Barcelona's three-pronged attack was simply too much for Bayern. The Germans fought valiantly at the Camp Nou until capitulating in the final 15 minutes, surrendering all three goals in a 3-0 loss. It left Bayern with no chance to advance, even after a spirited 3-2 win in the return leg.
Those two semifinal exits at the hands of the eventual champions were, and probably still are forgivable. And yes, you could make an argument that Diego Simeone's Atletico may be just as good as their La Liga rivals this year, and they just might complete a Spanish Champions League three-peat.
But in this semifinal tie against Atletico, Guardiola got his tactics wrong again. He egregiously decided to leave Thomas Muller, Bayern's best player in 2016 and joint-top scorer in the Champions League, on the bench for 70 minutes of the first leg in Madrid. Guardiola preferred to have a fifth midfielder on the pitch, Thiago Alcantara, to foster more stability and possession. He also sat the in-form Franck Ribery in favor of Kingsley Coman, and started Juan Bernat at left back, pushing David Alaba in the middle. All of those decisions blew up in Guardiola's face.
Thiago barely factored in the match, you know, except for when he allowed Saul Niguez to stroll right through the midfield to score his stupendous solo goal. Bernat and Alaba were also late on Saul's game-winner, while Muller could only watch as Bayern desperately missed his movement and knack for popping up in the right place at the right time. Ominously, Bayern left Spain with no away goals for the third straight year. 
Both Muller and Ribery started the return leg, while the rejuvenated Jerome Boateng replaced Bernat in the lineup, pushing Alaba back to the place where he's considered the world's best - left back. Bayern were miles better in Munich than they were in Madrid in the first half. They dominated possession, launched one attack after another, and they won. In short, they played like Guardiola's Bayern again. After the match, a euphoric Simeone hailed that Bayern's first half performance was "the best he's ever faced as a coach."
That will come as little consolation. After a huge penalty miss from Muller (of all people), Antoine Griezmann turned one mistake from Boateng (of all people) into the away goal Atletico needed, and Bayern ultimately were eliminated for failing to score away from home. Just like that, Guardiola had gone 0-for-3 in the Champions League with Bayern.
It wasn't supposed to be this way.
When Jupp Heynckes left the club in Guardiola's trusty hands in 2013, Bayern had just celebrated the most successful season in their storied history. Winning the treble had exorcised the demons of a season ago, when Bayern lost the Champions League final at home to Chelsea on penalties.
Bayern were on top of the world when Guardiola arrived. His task – to make Bayern even better – was not an enviable one, but if one man could do it, Guardiola was "the one."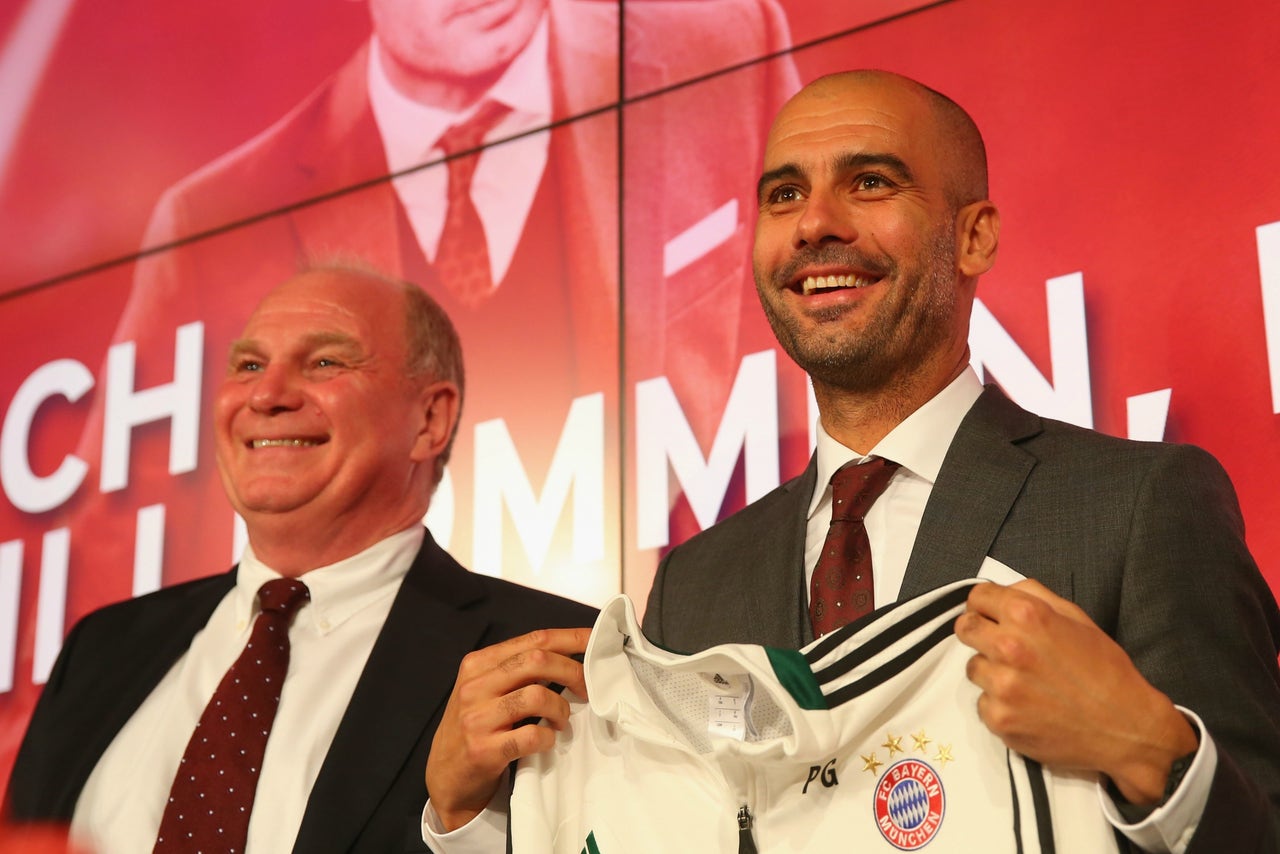 Pep Guardiola at his introductory press conference in 2013, next to beaming ex-president Uli Hoeness.
He relished that challenge, too. Part of the reason why he left Barcelona to begin with, after winning two Champions League titles and making Barca the envy of the football world, was to prove he could do it somewhere else.
Aesthetically, Guardiola even succeeded. The football he installed at Bayern, born out of his furious obsessiveness, attention to detail and tactical acumen, the club nor Germany had ever seen before. Bayern strangled the life out of opponents with their coach's ultra-possessive style, yet entertained fans with phenomenal combinations and brilliant team goals. Guardiola took the best of Heynckes' ideas, successfully infused his own philosophy, and turned Bayern into the most dominant force in German football history. He did push them to a new level.
But the goal wasn't to be the most dominant force in Germany. It was to be the most dominant force in the world. Setting the bar that high may have been unfair, but it was Guardiola and Bayern who were the ones that placed it there.
Guardiola's tenure at Bayern will never be remembered entirely unfavorably. He did too much good there. But football, like any sport, is a goal and results-oriented business. And at Bayern, Guardiola failed to deliver the one result he really needed.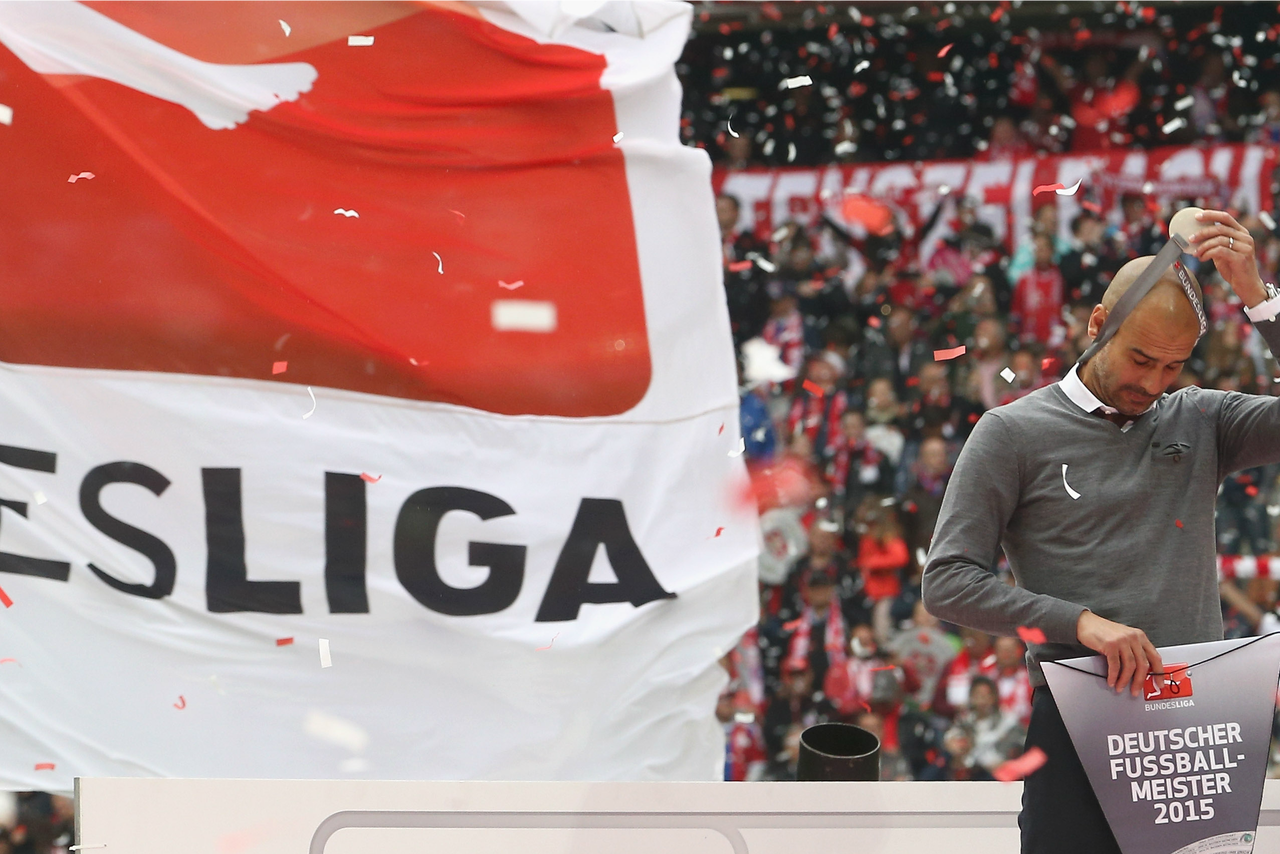 Guardiola is closing in on his third straight Bundesliga title, but greater glory eluded him with the Reds.
MORE FROM FOX SOCCER:
---
---