United States
United States
Where has the USMNT's fight and physicality against the best teams gone?
Published
Jun. 22, 2016 2:10 p.m. ET

After the United States' 4-0 loss at the hands of Argentina in the Copa America Centenario semifinals, the Americans were left to wonder how they got so terribly outplayed. Was it simply a matter of the No. 1 team in the world being that much better than them, or was there something more that the U.S. could have done?
Jurgen Klinsmann said that, in addition to Argentina being nothing short of remarkable, there was an attitude problem.
"You are trying to scream at them on the field, 'Go at them! Become physical! Step on their toes!' I think tonight, you could clearly see, when we were 1-nil down, we had far too much respect for them," the U.S. manager explained.
Maybe the U.S. did show Argentina too much respect, didn't want to be physical and refused to step on their toes. Kind of like what happened two years ago.
After the U.S. lost to Belgium at the 2014 World Cup, Klinsmann's comments weren't entirely different than what he said after the Argentina loss. Taking it to the other team, not showing them too much respect and him screaming from the sidelines to fight were almost identical.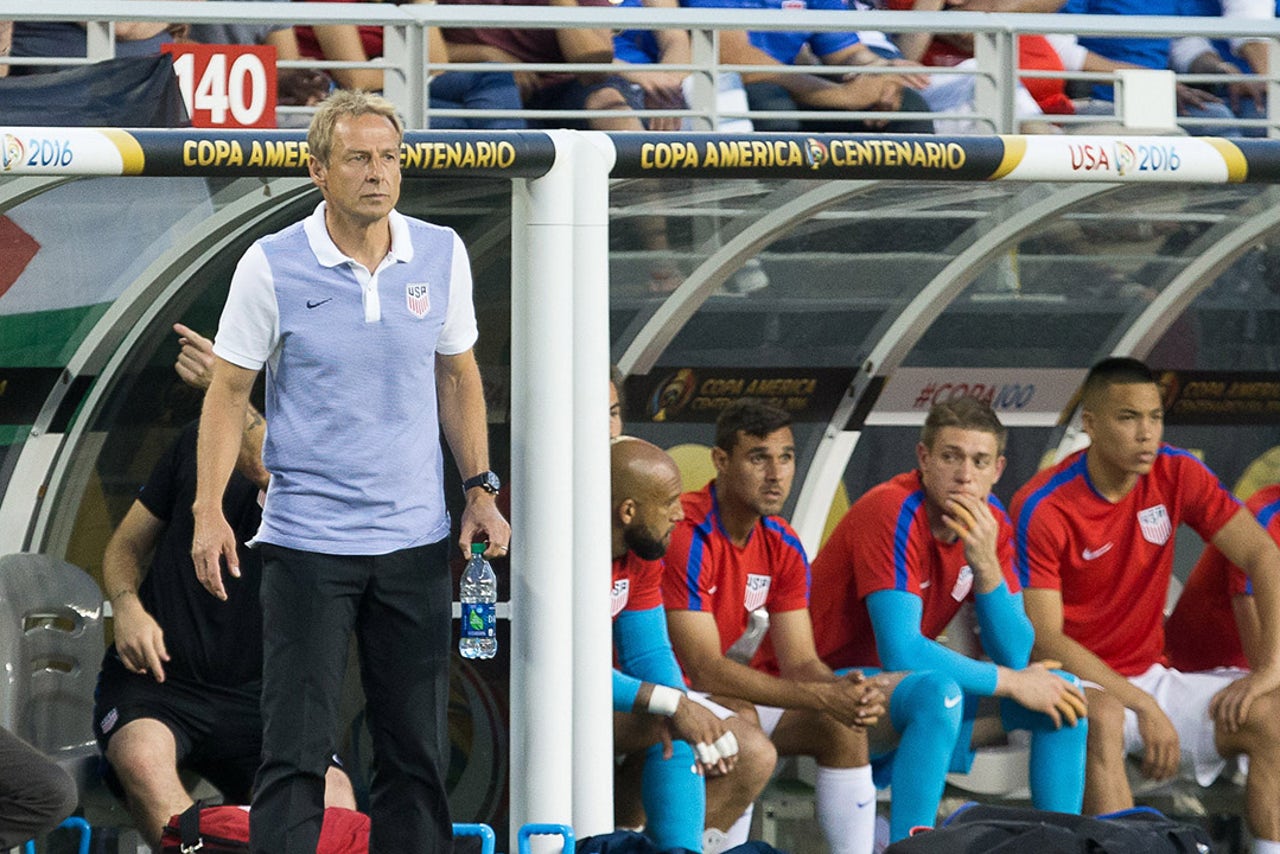 If attitude and aggressiveness are the problems, it's fair to ask, "why?"
This isn't something that can be explained by the U.S. simply not being as good as Argentina because, for years, the Americans had no issue being physical with the best teams in the world. They weren't awed by them.
The U.S. played Brazil at the 1994 World Cup, the team that would go on to win the tournament. They played Argentina and Brazil a year later at Copa America. In 2002, they played Germany at the World Cup before the Germans went on to the final and in 2006, they played eventual champions Italy at the World Cup. The 2009 Confederations Cup saw them take on a Spain team that was among the best of all time, then Brazil. In every single one of those cases, the U.S. didn't have an issue with physicality or an inability to stand toe-to-toe with their opponents. They may have lost most of those matches, but it wasn't because they lacked the right attitude or commitment.
The one thing the U.S. team has always been able to depend upon is their fearlessness and willingness to take on anyone in the world.
If the U.S. were scared of Argentina in any form, or weren't willing to stand up to them, that's not something they can attribute to not being talented enough or good enough because less talented, worse American teams than them have been physical. They've stepped on opponents' toes.
Maybe Klinsmann's comments weren't especially clear and he was talking about a willingness to play with possession and attack Argentina. But besides that being curious because it's a foolhardy way to play La Albiceleste, it doesn't explain the "physical" or "step on their toes" part of his comments.
It's only fair to ask then, what has changed?
It appears that the team that doesn't always know what it's supposed to do, especially in big matches.
Whereas past U.S. managers made sure every player was prepared and had the knowledge of exactly what they were supposed to do -- even if it was to be defensive and compact -- that doesn't appear to be the case under Klinsmann.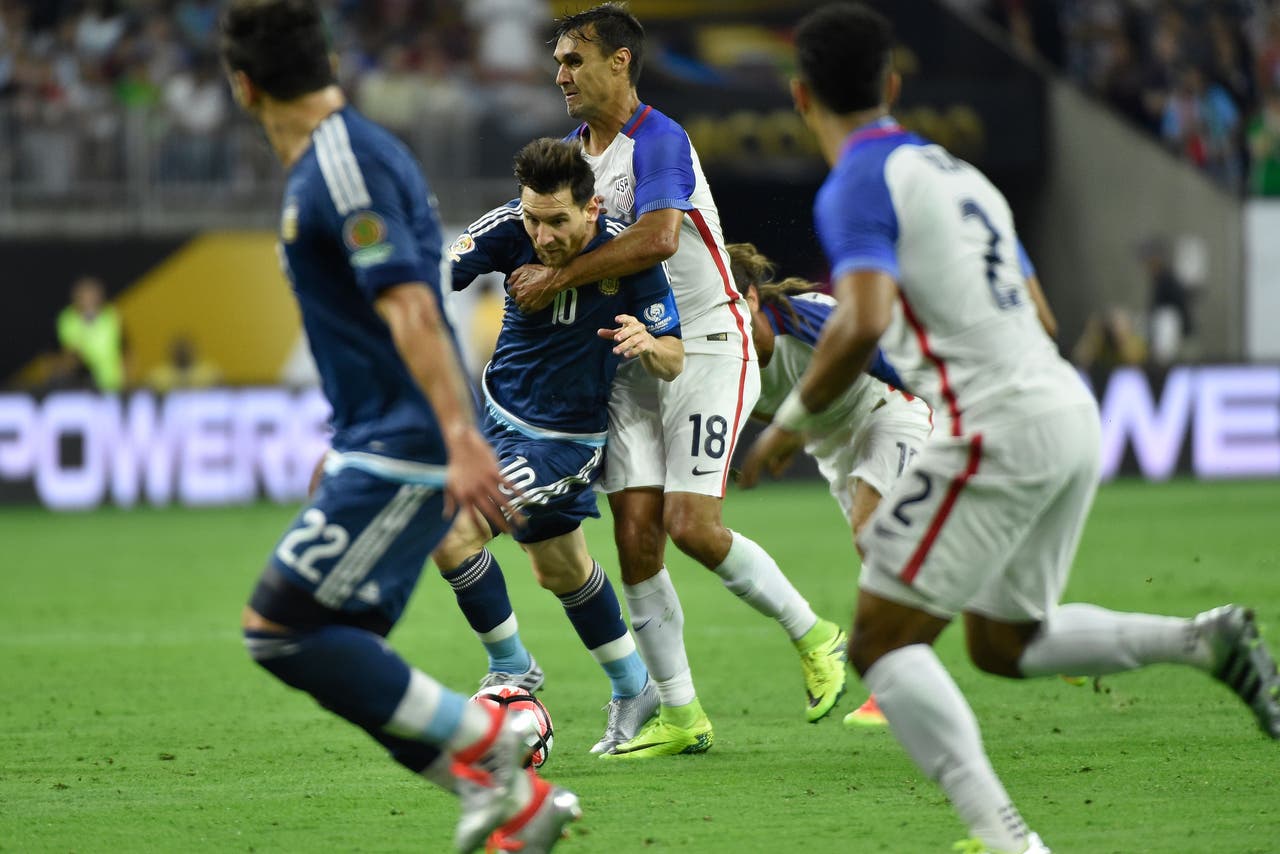 "I don't think they caught us off guard, I just don't think we were as prepared for it as we should have been," DeAndre Yedlin said after the loss to Argentina.
Unfortunately, that's not the first time a U.S. player has said something to that effect. And when players don't feel entirely prepared and don't know exactly what they should be doing, with the buy-in to match, it's not unreasonable that they lack physicality. They're not sure what they're supposed to do and what they should commit to.
Whether it's preparation or communication -- there's something missing.
It's been two years since the World Cup, but it looks like they have the same problem. They aren't standing toe-to-toe with the best teams. They aren't being physical. They aren't doing what American teams had done for more than a decade.
Skill and system matter. They're vital, and Klinsmann is working to change that. But attitude matters just as much, if not more, and that's something that has fallen off, be it because of preparation or communication. If the U.S. is going to make any progress, that has to change, because that's more that a matter of not being good enough.
MORE FROM FOX SOCCER
---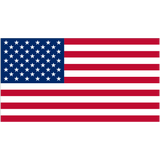 Get more from United States
Follow your favorites to get information about games, news and more
---