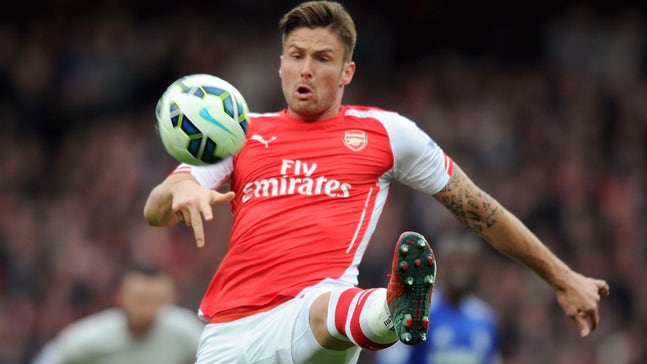 Wenger believes Henry wrong in criticism of Giroud
Published
May. 4, 2015 5:16 a.m. ET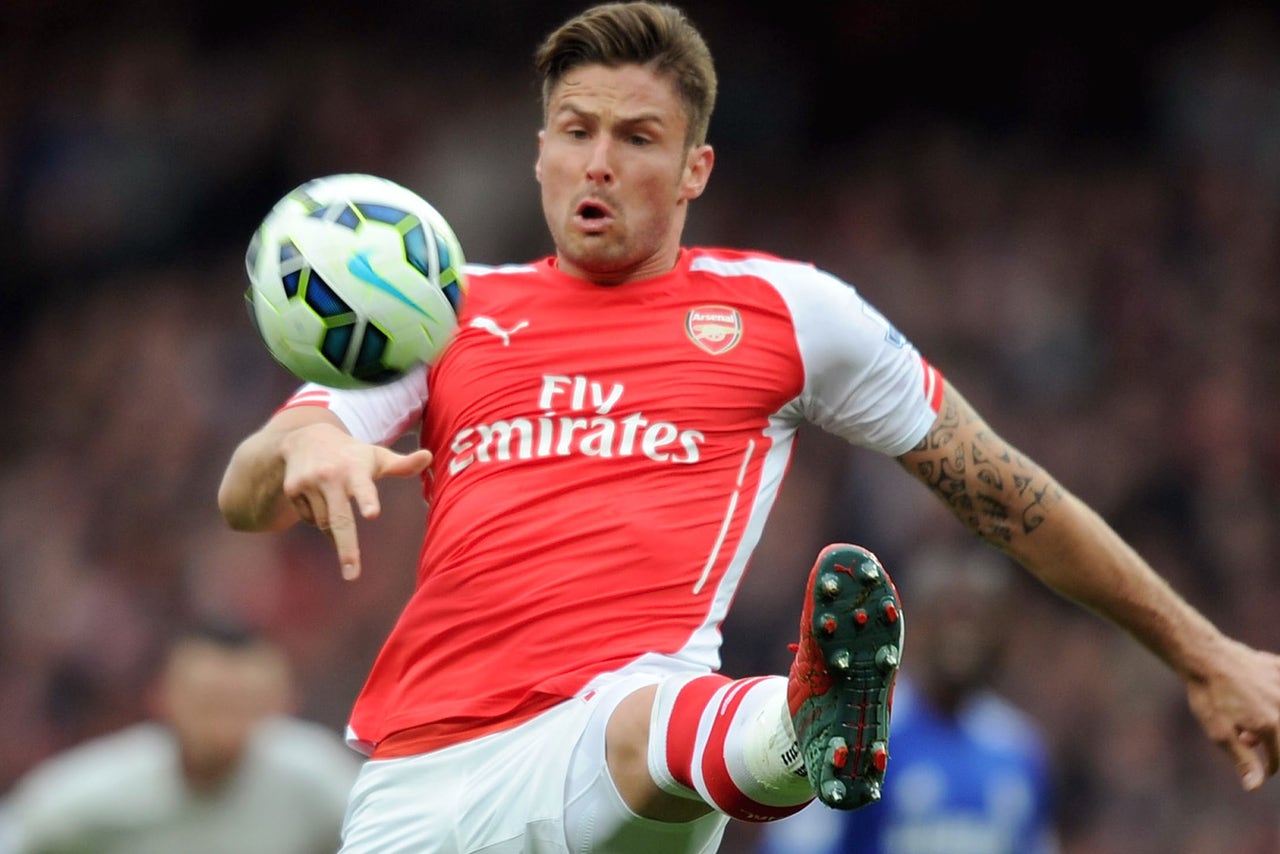 Arsene Wenger believes Thierry Henry is wrong to claim Arsenal need to buy four new players and cannot win the title with striker Olivier Giroud.
Following last weekend's goalless draw against Chelsea, former Arsenal striker and Sky Sports pundit Henry said his club have work to do in the transfer market if they want to overhaul Jose Mourinho's title-winning side.
Henry, part of Wenger's Invincibles squad and the club's record goalscorer, said Arsenal "need that spine" down the side "and, I am afraid, they need a top, top quality striker to win this league again".
However, Wenger feels the progress of his squad in 2015 has made him rethink his summer transfer plans and, while he acknowledges Henry is entitled to his opinions, he disagrees with him.
"I think he is wrong," said Wenger. "I can accept that is an opinion, but the comment on Giroud was a bit more wrong.
"Especially because I heard the same thing being said about (Nicolas) Anelka, about Thierry Henry himself and about Robin van Persie, and they all became world-class players themselves."
Wenger added: "What I know is Giroud works very hard for the team and has fantastic mentality and if the team does well it is down to him and, if on top of that he scores 20 or more goals, he has done his job."
Despite the disappointment of not being able to close the gap on Chelsea, Arsenal have nevertheless been in superb form since the turn of the year, winning 17 from 21 matches with a quarter-final Champions League exit to Monaco the only real disappointing result.
"What will be interesting, let's get a new start and see where we stand next year," said Wenger, whose side struggled for form in the opening 10 league matches with several players suffering a World Cup hangover.
"We feel we have made up some ground, that will be the challenge of next season from the start, let's show we are there and capable to fight for it."
Asked how much of what happened in 2015 had changed what he was thinking about summer transfers, Wenger said: "(It has made) massive changes.
"I believe as well that some players who were questioned, like (Mesut) Ozil, have made big improvements in the second part of the season, getting slowly to be the leader you want him to be in guiding our game."
Wenger insists Arsenal are "not in the need of absolute change", but also accepts the club must strengthen, even if it just to keep up with their rivals.
"You can expect Manchester City to respond, expect Manchester United to respond, Liverpool to respond. I don't know yet (what they will do), but that is something you have to consider," he said.
Wenger, though, wants Arsenal to first focus on the end to the current campaign, which could yet end with a successful defence of the FA Cup when they tackle Aston Villa at Wembley on May 30.
"What is important is how we finish the season now," he said.
"We will be judged at the end of the season, after the FA Cup final, where are we in the Premier League and we will see how well we have done.
"That is why it is vital that we keep the focus and the hunger to go as strong as we can until the end."
---