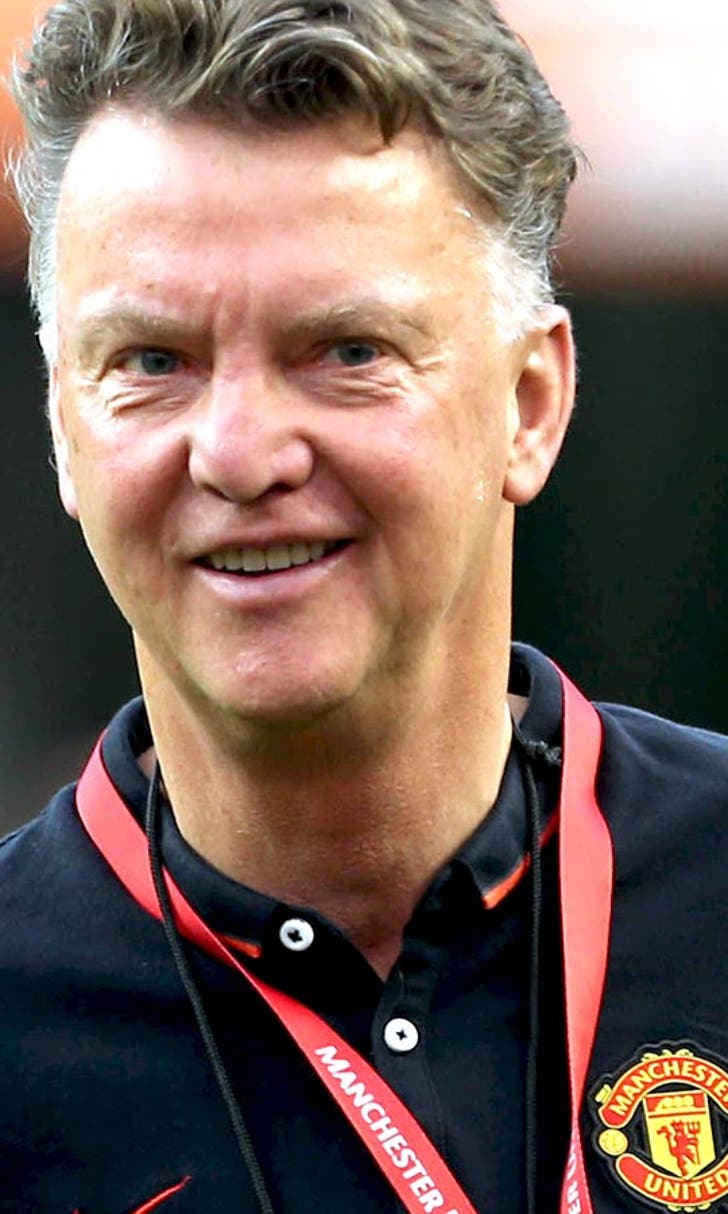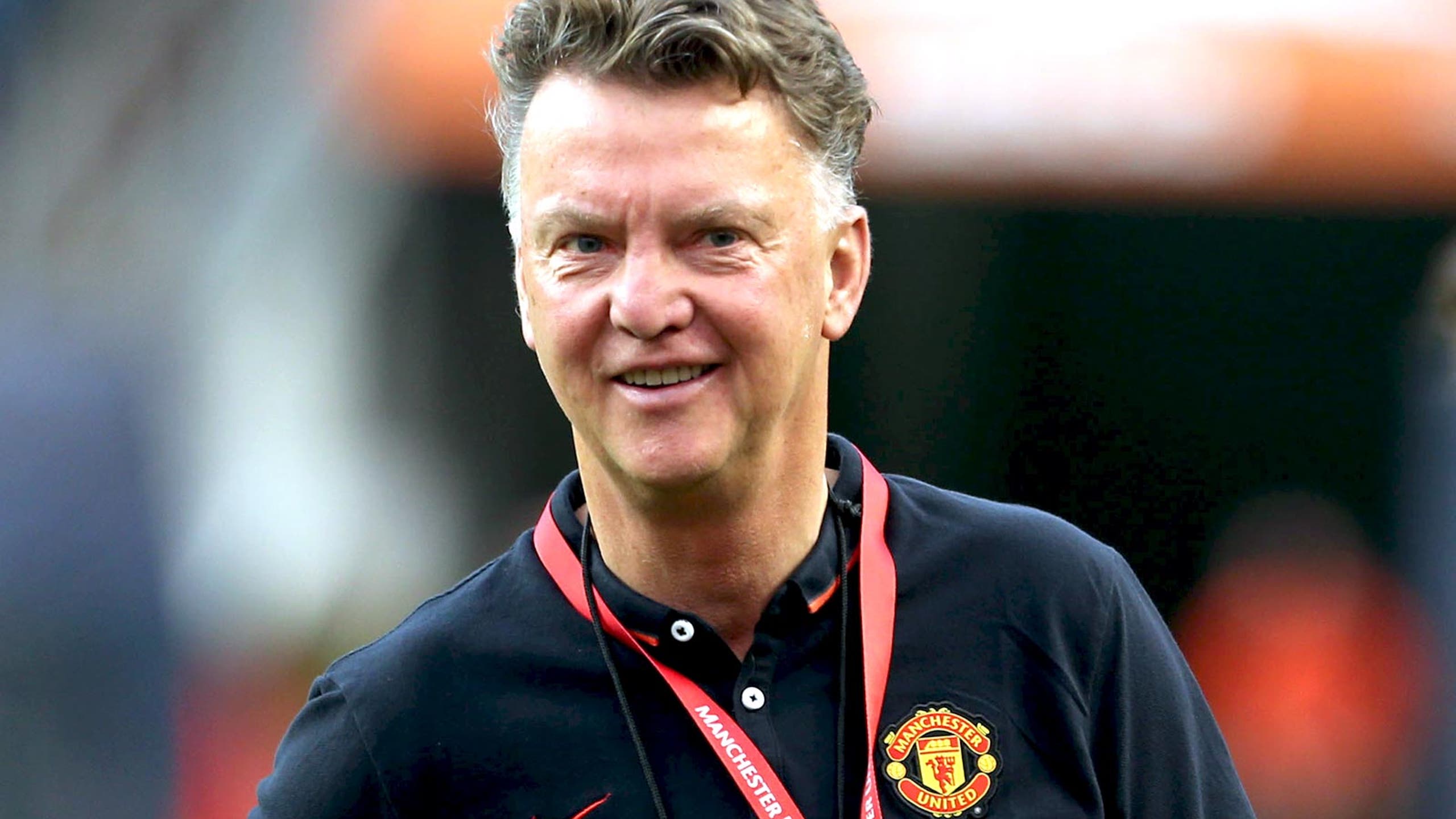 Van Gaal's self-belief just what Man United needs this season
BY Jonathan Wilson • August 11, 2014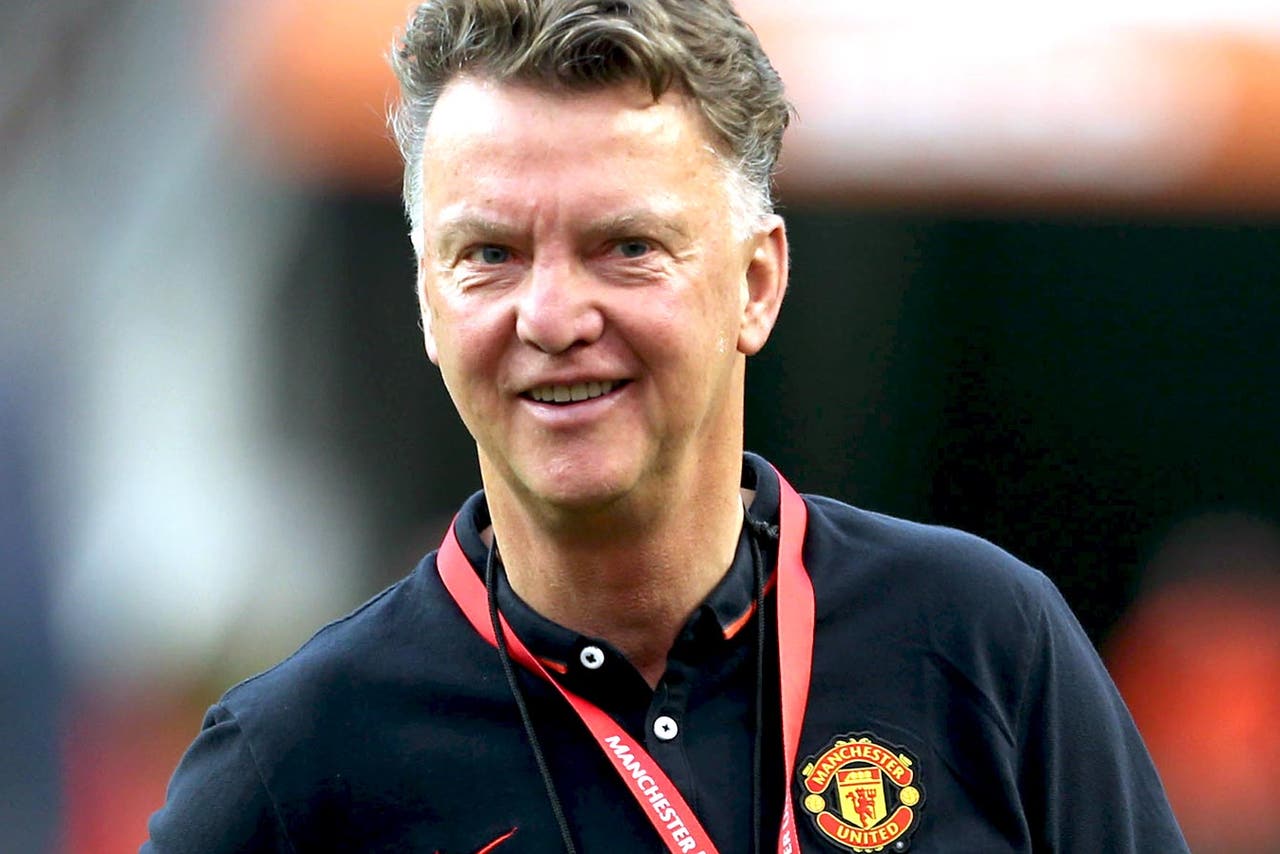 LONDON --  
It didn't take Louis van Gaal long to win his first trophy at Manchester United. It's true that it was only the International Champions Cup and that nobody will remember that in a month's time if United start the season poorly. Yet, as Brian Clough noted after winning the Anglo-Scottish Cup with Nottingham Forest in 1976-77 before embarking on a run that would bring five more trophies in the following three years, it's good to get the players used to the taste of champagne.
Van Gaal himself, as is his way, was splendidly to the point after Manchester United's 3-1 victory over Liverpool in July. "It's not our favorite opponent and we have given a lot of pleasure to our fans," said van Gaal. "This though in the end means nothing. Swansea City and the start of the Premier League is the most important game for us. The momentum though will help us for sure."
And after the season United had last year, any success comes as a relief. There must be comfort too for United fans in van Gaal's tone. He is blunt and expects to win, will do things nobody else could have dreamt of, and is capable of ferocity towards those who doubt him. He is not Sir Alex Ferguson, but he is red-faced, pugnacious and swelling with self-conviction, and that at least feels familiar and the apologetic politeness of David Moyes's reign.
Perhaps van Gaal's abrasiveness wouldn't have worked had it followed immediately after Ferguson, perhaps too many people would have been pointing out that this wasn't how it used to be and the old methods worked. Fort United, this is a crisis and stern times call for stern measures. "He's a tough manager but he's been great since he came in," said Wayne Rooney, who scored against Liverpool as he completed his first 90 minutes under Van Gaal. "He's given us all a different way of looking at football."
So far that has meant a switch to 3-5-2, the formation van Gaal employed in leading the Netherlands to World Cup semifinals. Back in the 1990s, when he was winning the Champions League with Ajax, van Gaal favored a 4-3-3 with one of the central defenders stepping out to become an additional midfielder as required. If three at the back was always implicit in that style of play, though, his adoption of a system with three central defenders and wing-backs came as a shock, prompted apparently after seeing Feyenoord using the system in March. Yet surprising as the move was, the volte-face was also typical of van Gaal, an arch-pragmatist who has set himself in opposition to the romanticism of the traditional Dutch school.
There may be relative certainty as to the formation United will use at the start of the season, though, but the personnel remain unclear. Van Gaal made clear he intended to use the United States tour to take a look at as many members of his squad as possible. According to multiple reports, the Dutchman held meetings with Rafael, Marouane Fellaini, Nani, Anderson and Javier Hernandez to inform them they are not part of United's first-team plans for the upcoming 2014-15 campaign. The quintet have reportedly been told to instruct their agents to find them new clubs before the summer transfer window closes in three weeks' time.
Slightly surprisingly, the player who has most obviously thrived so far is Ashley Young. Given how his career has stagnated of late, enlivened only by the occasional furor over diving, it's easy to forget that he was one of the brighter elements of England's qualifying campaign for Euro 2012. Operating at the wing seems to have reinvigorated him and, at 29, there is still time for him to have a second coming.
Darren Fletcher has also impressed, seemingly back to full fitness after his lengthy problems with ulcerative colitis. That is hugely significant given how United has struggled for dynamism in central midfield, although the fact van Gaal favors three players in that area was always going to make it less of a concern. The arrival of Ander Herrera has helped as well, while Tom Cleverley has looked better than he has for a while.
The imbalance of United's squad means there are three players competing for the most advanced role in midfield. The early rumors were that van Gaal was sceptical of Juan Mata, although he played a full part against Liverpool. Shinji Kagawa and Adnan Januzaj are his obvious rivals for the position, although van Gaal has used Kagawa deeper. Robin van Persie will miss the start of the season through injury, but van Gaal's system allows for he and Rooney to resume their partnership.
The major problem lies at centerback. Phil Jones and Chris Smalling both looked uncomfortable against Liverpool. While Jonny Evans could thrive with the additional support to allow him fully to exploit his ball-playing ability, with Rio Ferdinand and Nemanja Vidic both having left, there is need of reinforcement in that area.
A couple more signings are likely, but for now the most important thing for United is the sense that, after a dismal season last year, things are moving in the right direction again. And that is largely down to the personality of van Gaal. History suggests it will eventually cause problems in the future. For now, his pathological self-belief is just what was needed.
---