UEFA reduces CSKA Moscow punishment for fans' racism
Published
Oct. 28, 2014 9:59 a.m. ET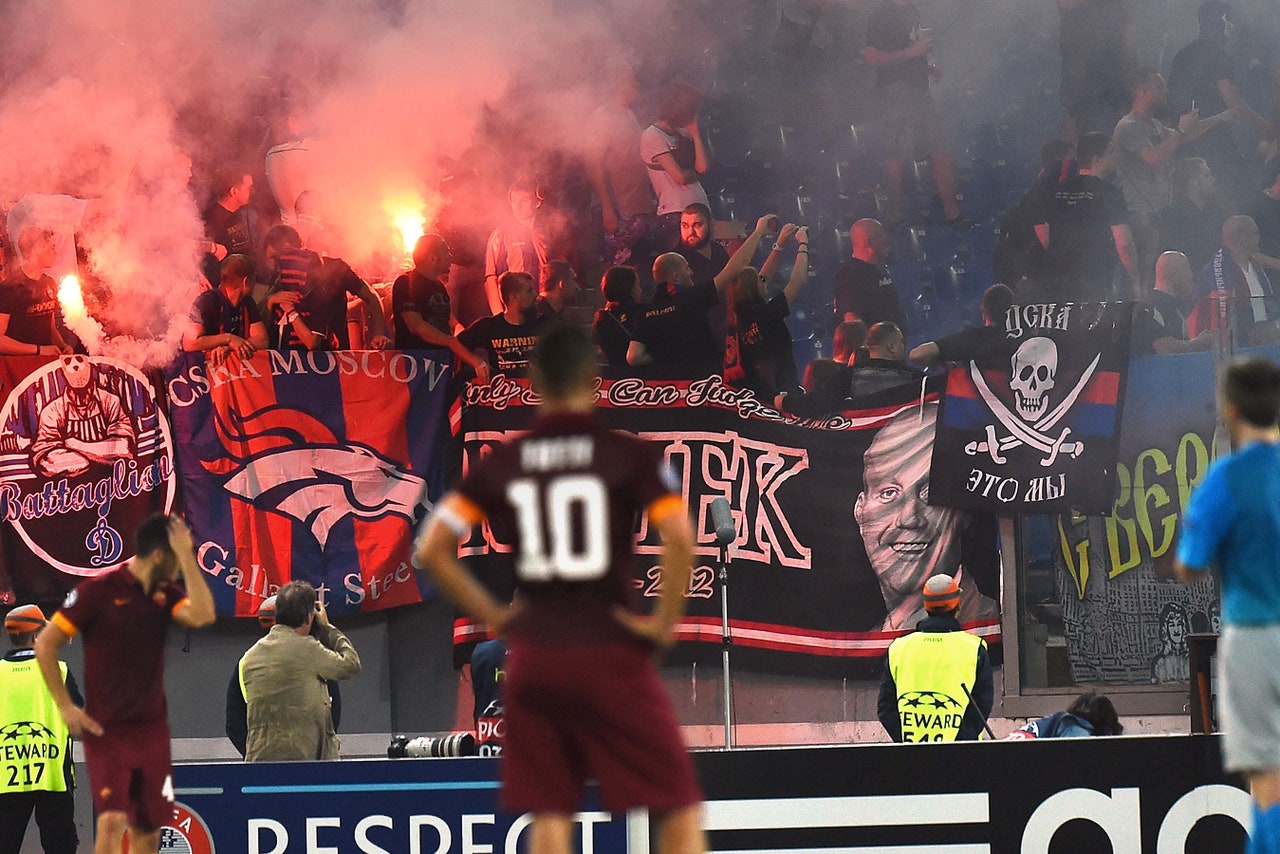 CSKA Moscow has had its punishments for fan racism reduced by UEFA on Tuesday after the club appealed against the initial sanctions.
CSKA were originally ordered to play three Champions League matches behind closed doors, but the third game has been suspended for a probationary period of five years.
An initial fine of 200,000 euros ($255,000) has also been reduced to 100,000 ($127,000).
The first match which fans were barred from attending was played last week against Manchester City, but around 200 supporters managed to get into the stadium. CSKA is also banned from selling tickets to fans for its next two away fixtures in the competition.
The punishments were handed out by UEFA for racist behavior and violence from its fans in a 5-1 defeat to Roma in September.
---