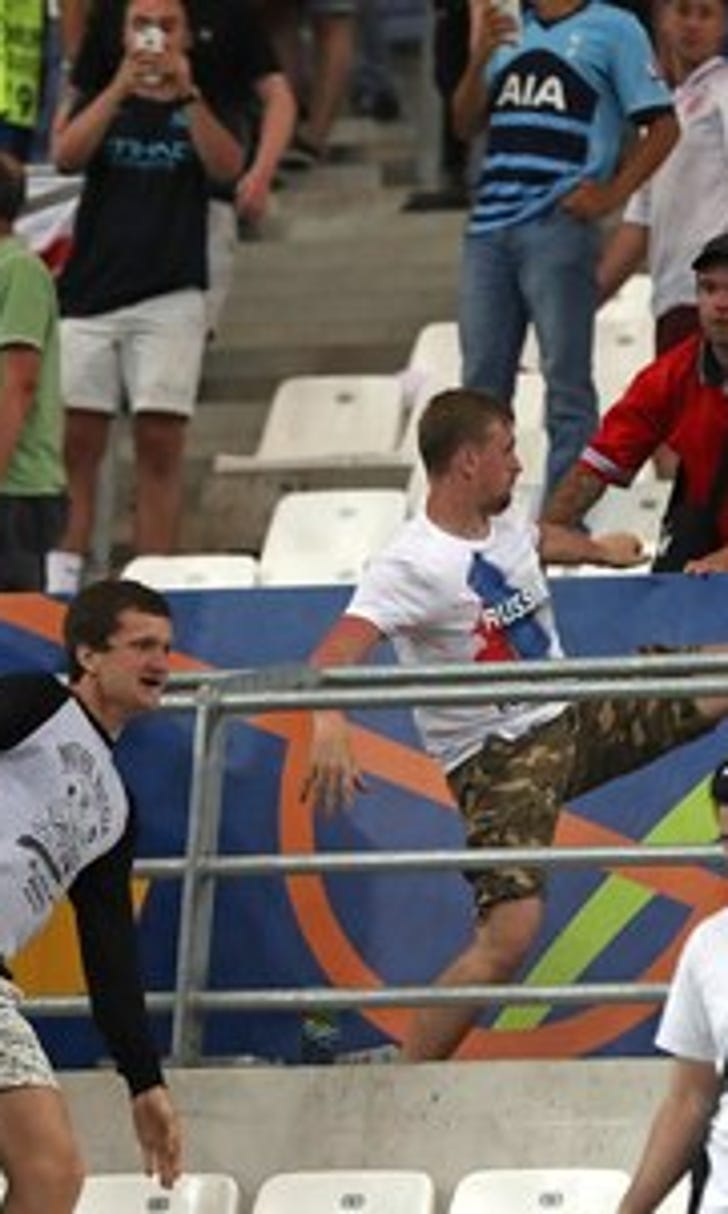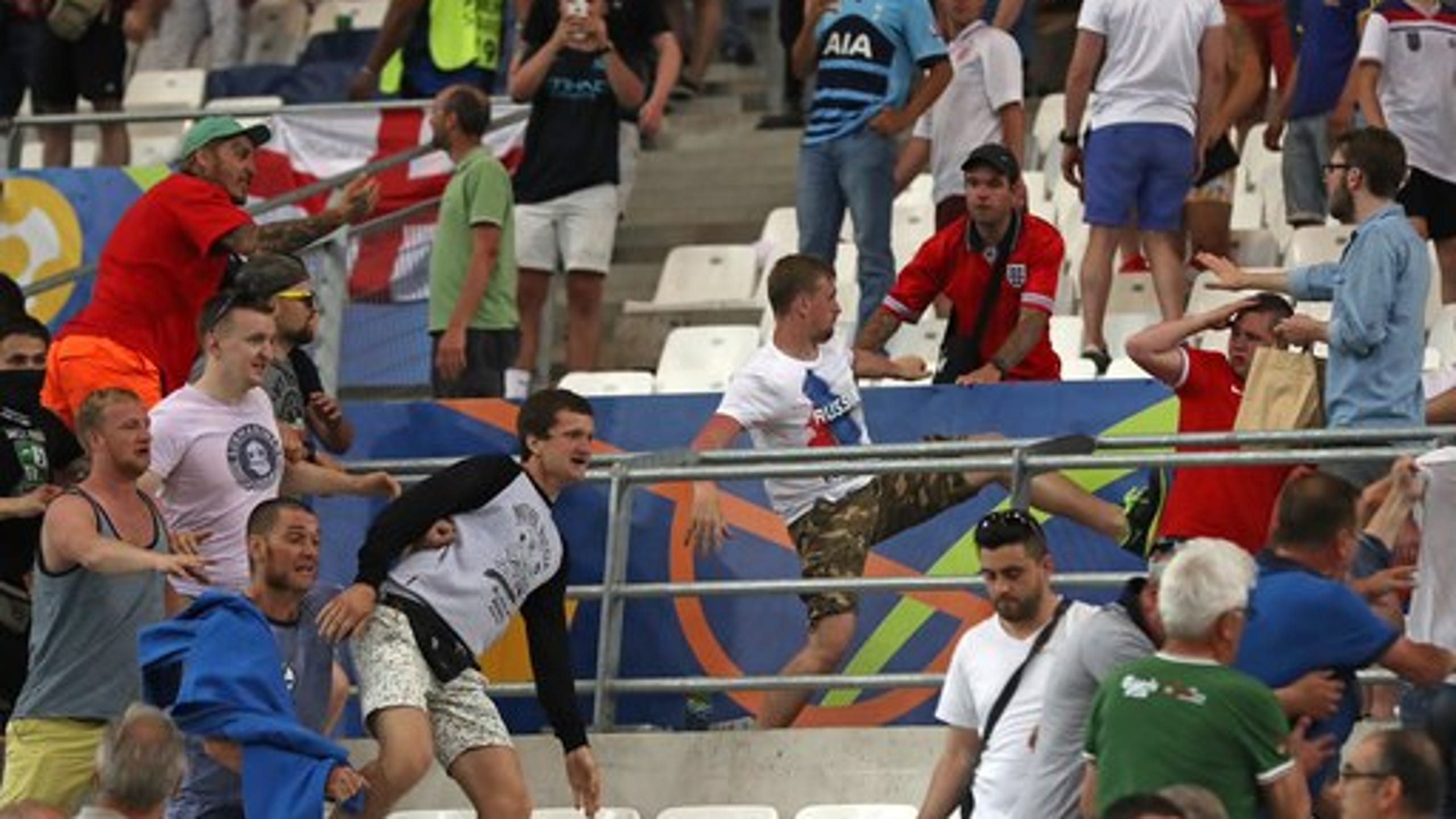 UEFA hand Russia suspended disqualification from Euro 2016
BY foxsports • June 14, 2016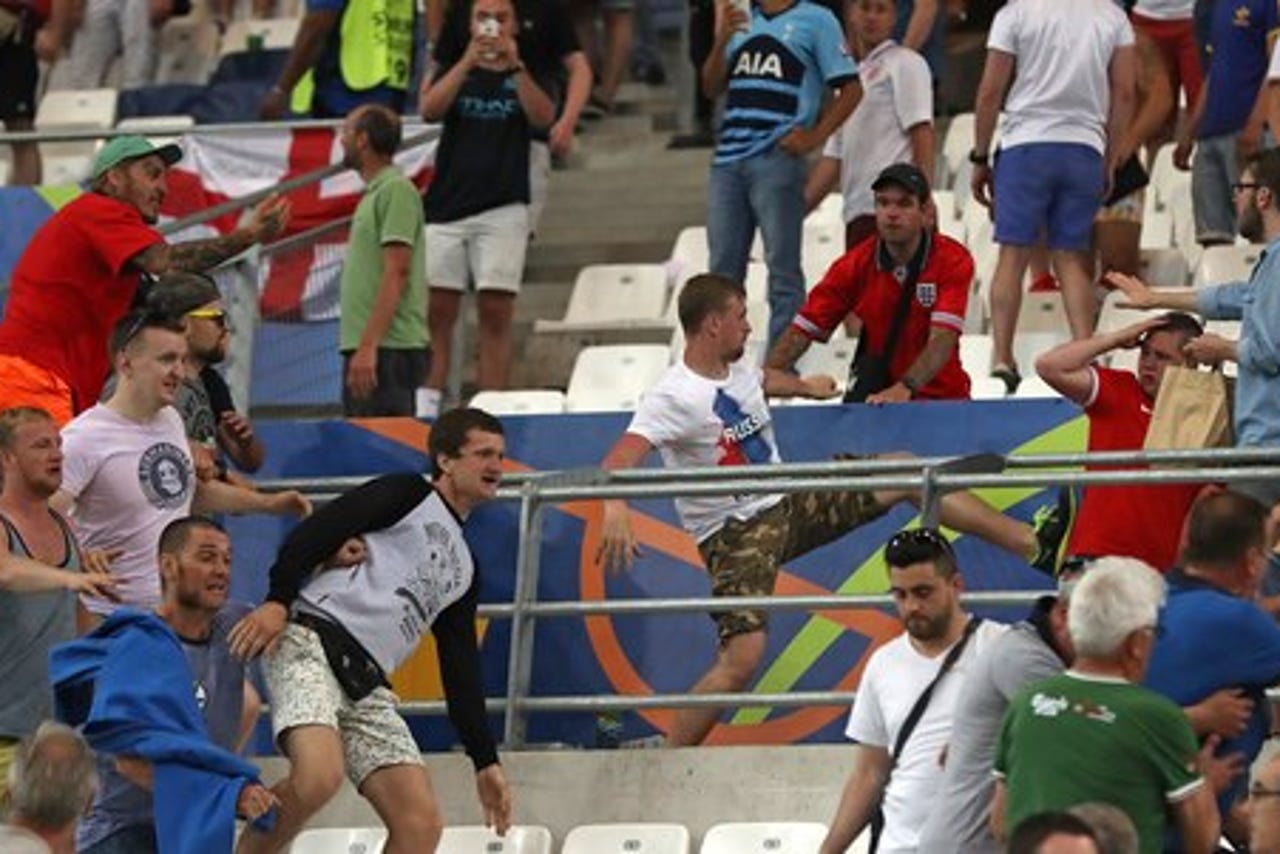 UEFA's disciplinary body says Russia will be disqualified from the European Championship if there is more fan violence inside stadiums in France.
Russia was charged after its fans attacked English rivals in Marseille after Saturday's 1-1 draw.
Russia, which was also charged over fan racism and fireworks being set off during the game, has been fined 150,000 euros ($169,000) by UEFA.
UEFA says Russia's ''disqualification is suspended until the end of the tournament. Such suspension will be lifted if incidents of a similar nature (crowd disturbances) happen inside the stadium at any of the remaining matches of the Russian team during the tournament.''
Russia has two more games in Group B.
President Vladimir Putin's spokesman says Russian soccer fans in France should observe the law and he has urged them not to respond to any ''provocations.''
''Violations of the law have been committed by fans from various nations, who have gone on rampages in Marseille and some other places. It's absolutely unacceptable, and we certainly expect our citizens to respect the country's laws,'' Putin spokesman Dmitry Peskov said in a conference call. ''Regrettably, fans from various nations have taken part in those rampages, regrettably including Russia.''
Asked about statements from some Russian officials who praised Russian fans for their action, Peskov said he disagrees.
''I can't agree with those statements, and in any case they can't represent the official viewpoint,'' he said.
Responding to questions about a bus full of Russian soccer fans who face deportation from France, he said that Russian consular officials are doing what is necessary to ensure their rights.
---
---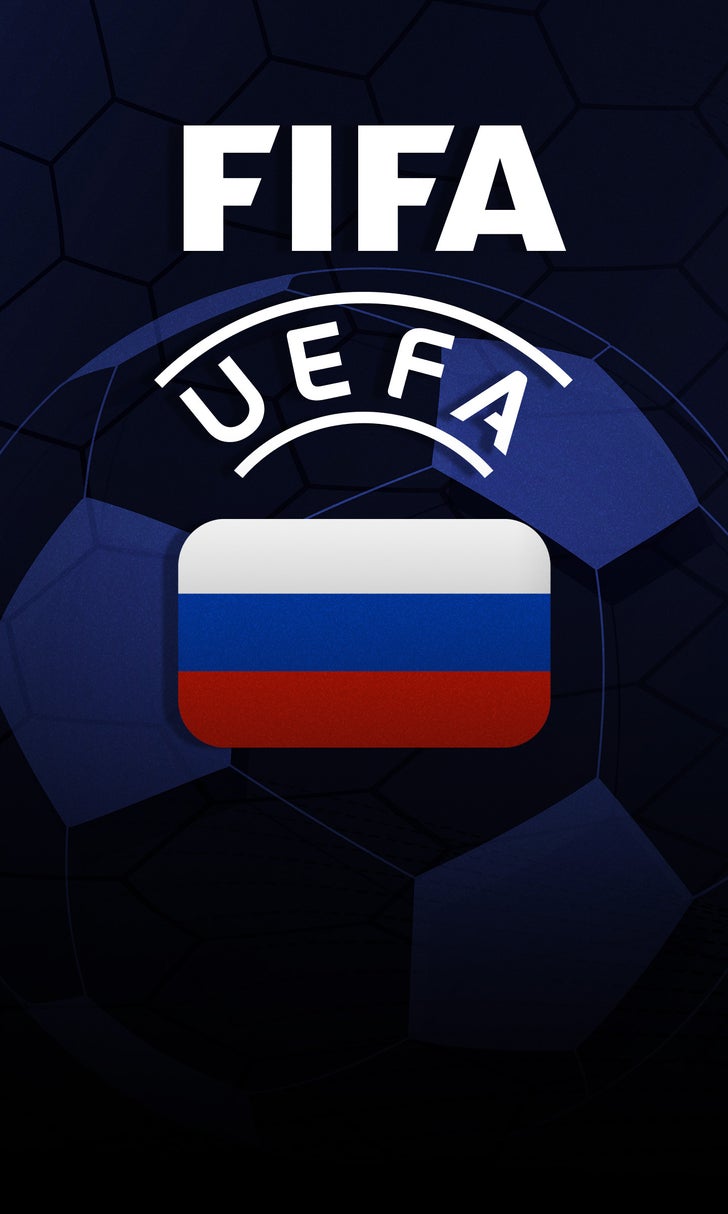 Russia banned by FIFA, UEFA soccer bodies amid Ukrainian invasion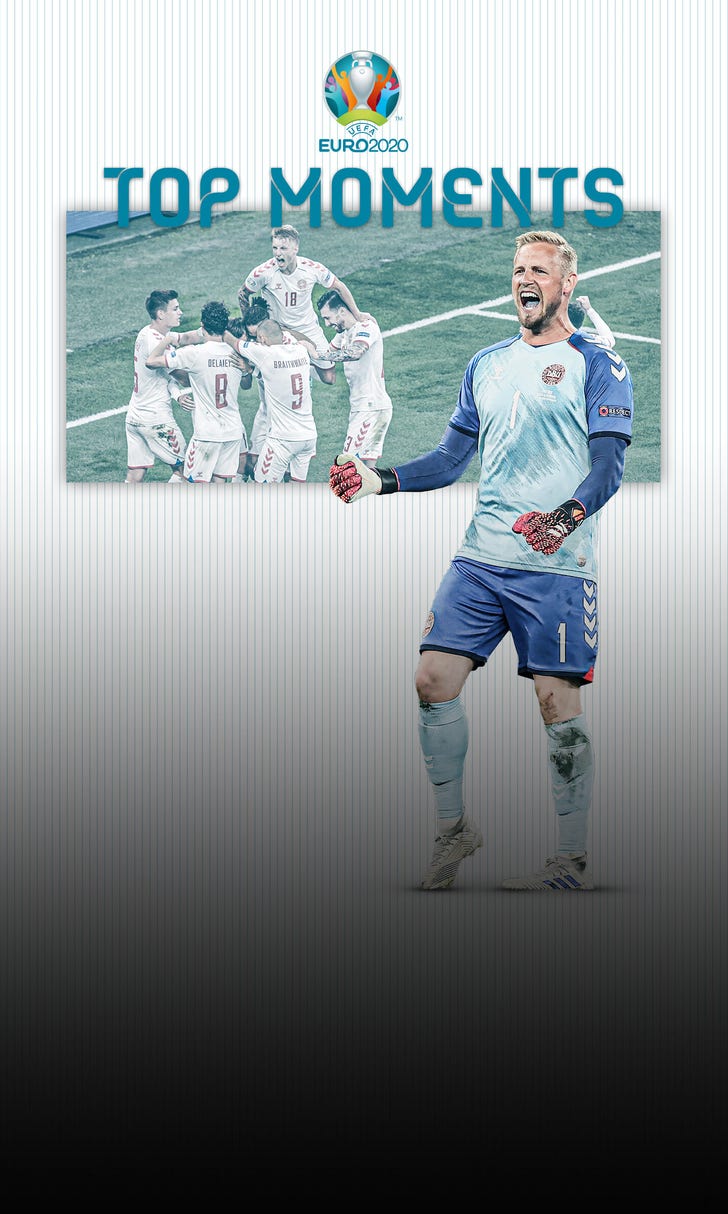 Euro 2020 top moments: Denmark advance in thrilling fashion