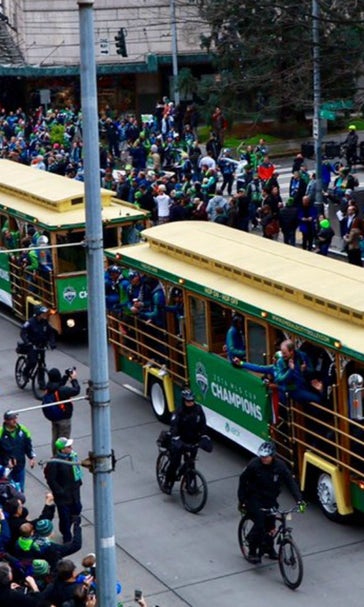 Trolley at Seattle Sounders parade injures bicycle police officer
BY Alex Dowd • December 14, 2016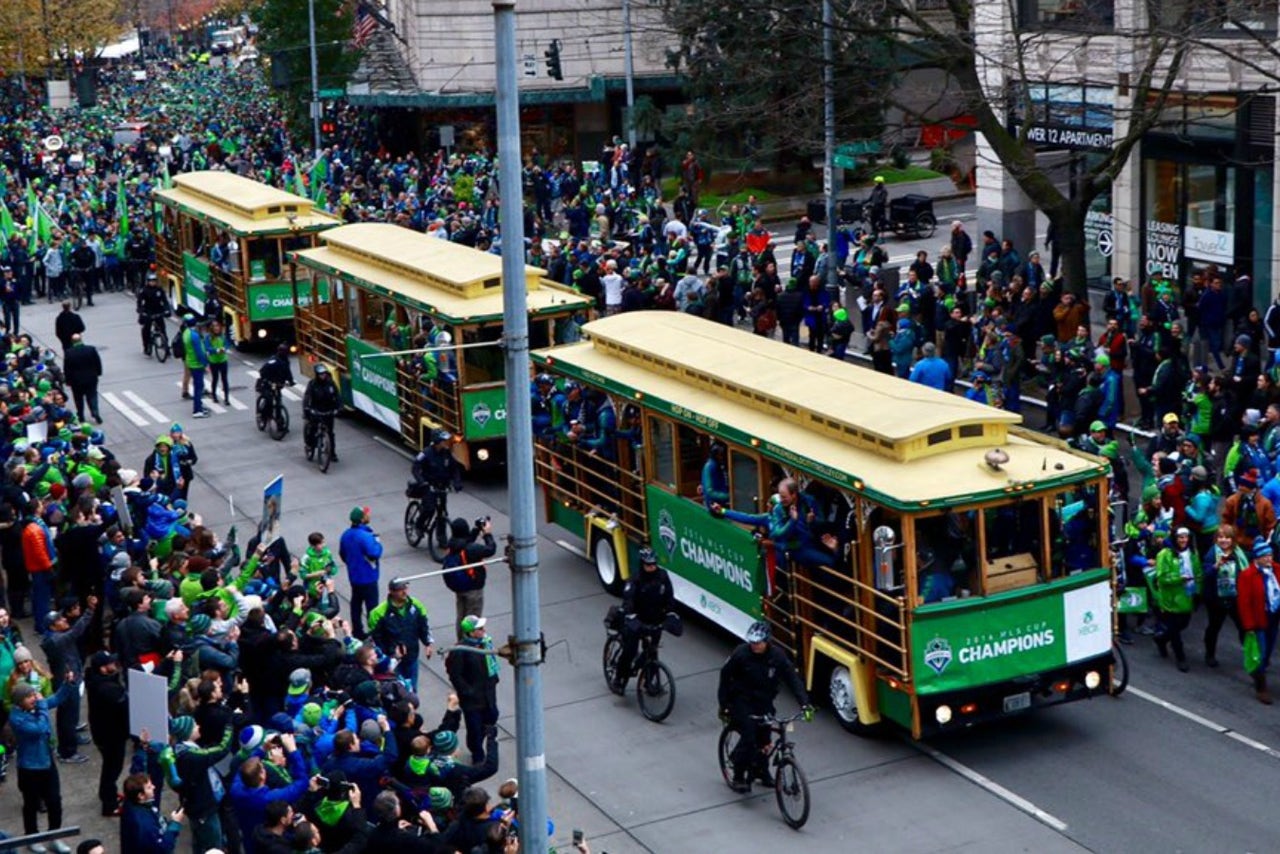 Now that the Seattle Sounders are MLS Cup champs, it's only fitting they hold a victory parade. The parade started in downtown Seattle at Westlake Park before ending with a rally at the Fisher Lawn the Seattle Center. The parade went off without a hitch for the most part, except for one unfortunate incident.
A trolley collided with an injured a police officer on a bicycle during the parade.
The Sounders loaded up into four trolleys for the parade, which carried players, coaches and others along the route.
The officer appeared to suffer a leg injury, according to the Associated Press, and Seattle Police said the officer had been taken to the hospital for non-life-threatening injuries. No additional details were immediately available. The collision was cleared up and authorities re-opened the intersection a few hours after the incident.
Aside from that mishap, Seattle Police reported two arrests during the march. Two overly eager fans attempted to board the trolleys are were caught. Updates on the injured officer are expected to be released via Seattle PD's Twitter.
MORE FROM FOX SOCCER:
---
---