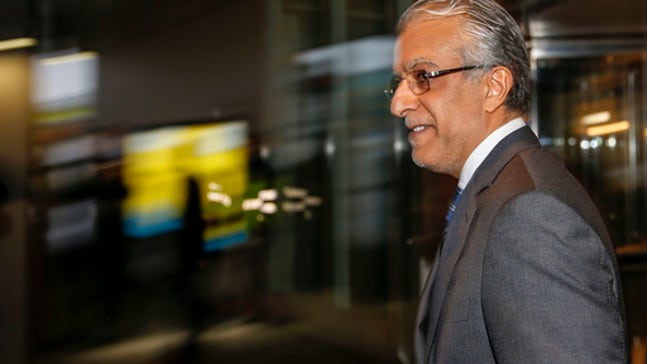 The Latest: FIFA members have passed wide-ranging reforms
Published
Feb. 26, 2016 5:36 a.m. ET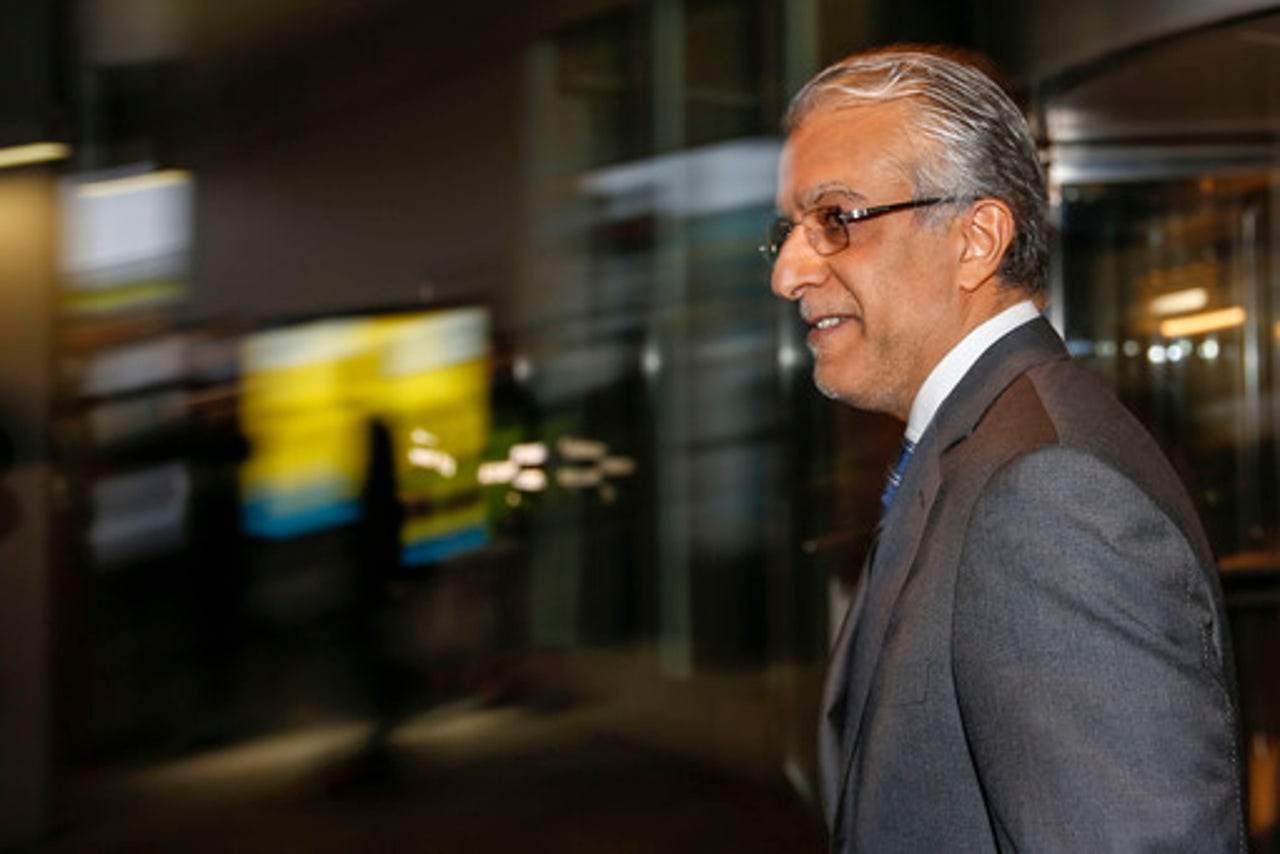 ZURICH (AP) The Latest on the FIFA election (all times local):
---
11:30 a.m.
FIFA members have passed wide-ranging reforms to protect against corruption and curb the powers of its new president.
Needing a 75 percent majority for approval, 89 percent voted yes. FIFA says the ballot was 179-22 in favor.
The vote was taken after the Palestine soccer federation argued for a delay to let the new president lead the process.
Outgoing president Sepp Blatter ordered the reform review in June after American and Swiss federal investigations hit FIFA.
FIFA and its lawyers hope the reform will help show U.S. prosecutors the soccer body is serious about changing its culture, and protect its status as a victim in the American investigation.
Many decision-making powers will be stripped from the president and executive committee, to be renamed the FIFA Council with more female members.
Term limits of 12 years and stricter integrity checks will also control top officials.
---
10:40 a.m.
Acting FIFA secretary general Markus Kattner says staff morale has been hit by a looming $550 million financial deficit.
Kattner tells the FIFA election congress there is ''general uncertainty that is affecting morale of the FIFA team.''
He says ''we are currently $550 million behind our goals'' to reach a budget target of $5 billion revenue from the 2018 World Cup in Russia.
FIFA has not signed any new World Cup sponsors since the 2014 tournament in Brazil.
Since American and Swiss federal investigations of corruption hit FIFA last May, officials have cautioned that potential sponsors would wait until after the election to replace Sepp Blatter before committing.
Kattner says FIFA is ''optimistic of concluding contracts'' soon.
FIFA will publish its 2015 financial report next month. It is expected to show a loss of at least $100 million.
---
10:30 a.m.
On the day of the FIFA presidential election, security forces are on the streets of Bahrain's capital in a sizeable show of force rarely seen since the island nation's 2011 uprising.
Sheikh Salman, a member of Bahrain's ruling family, is one of the favorites to succeed Sepp Blatter as FIFA president.
It's not clear what security forces were preparing for Friday ahead of noon prayers, but travel within Manama was nearly impossible.
Sheikh Salman repeatedly has denied having any role in Bahraini soccer players being identified and arrested during the 2011 crackdown by the government led by his family, the island's Sunni rulers.
It also comes after security forces in eastern Saudi Arabia killed a Bahraini man several days ago.
---
10:10 a.m.
IOC President Thomas Bach has told soccer leaders that new standards of governance are now required as they prepare to elect a new president.
In an attempt to prevent corruption, 207 nations were also voting on reforms at soccer's governing body.
Bach told the FIFA extraordinary congress that ''we live in a world that is asking new questions ... you can't compare the standards of good governance of yesterday with the requirements of today.''
FIFA has been fighting for its future since leading officials, including vice presidents, were indicted in a U.S. bribery and racketeering investigation.
Urging FIFA members to adopt the reforms, Bach says ''you have this great chance to turn the page and start a new chapter for football.''
Sepp Blatter wasn't at the Zurich congress to hand over power to a new FIFA president because he is serving a six-year ban from soccer for financial mismanagement.
Bach says ''you are electing your new team leader. Today you are deciding your new game strategy.''
---
9:45 a.m.
Soccer leaders have gathered in Zurich to elect a new FIFA president, with Asian confederation head Sheikh Salman the favorite to succeed Sepp Blatter.
The presidential election is to begin at about 1300 GMT following speeches by the five candidates.
Blatter was re-elected for a fifth term in May but, amid escalating corruption scandals, bowed to pressure four days later and announced he would resign. Blatter was subsequently banned for six years for financial mismanagement.
Before electing FIFA's first new president since 1998, the 207 nations eligible to vote will be asked to approve reforms intended to prevent further corruption and bribery scandals.
Those include preventing presidents from serving more than three four-year terms and reducing their powers.
---