The best of Wales was miles better than the same disappointing Belgium
BY foxsports • July 1, 2016
Belgium are exceptionally talented. Certainly talented enough to be crowned champions of Europe.
Wales are not that talented. They're definitely not as talented as Belgium or one of the top four most talented teams in the tournament.
And yet Wales took down Belgium, 3-1, and are into the Euro 2016 semifinals, while the Belgians are left to wonder what will happen to their Golden Generation.
Belgium were hampered from the start, especially at the back, as Vincent Kompany was injured before the tournament. Then Jan Vertonghen went down hurt too and Thomas Vermaelen was suspended for the match. But their struggles were not simply a matter of absences in defense.
Marc Wilmots has looked overmatched in major tournaments before and he did again at the Euros. Whether it was starting Kevin De Bruyne on the wing in the opener so Marouane Fellaini can be the No. 10, never sorting out the midfield or his continued crusade against playing fullbacks at fullback, Wilmots never figured out this team. They never had a style or even a cohesive system, often saw players get absurdly spread out with no discernable lines, struggled to defend set pieces and would usually depend on individual brilliance to save them. It was an absolute mess.
Wales could not have be any different.
Some have accused the Dragons of being a one-man team, and it's understandable why. Gareth Bale is responsible for so much of what they do. Even in the win over Belgium, much of what Wales did was possible because of the attention the Red Devils paid to Bale. They sent multiple men at him every time he made a run, whether he had the ball or not. But Wales were ready to take advantage of it.
Belgium left acres of space on the counterattack and Wales took every chance they could to exploit it. Their second goal was a product of that, as a big pass from the back left Belgium's entire midfield behind the play, then Hal Robson-Kanu absolutely embarrassed Thomas Meunier to score what would prove to be the winning goal. It was a clear product of scouting, gameplanning and Wales' coaches finding a way their system could take advantage of one of Belgium's weaknesses.
After a shaky opening, Wales were generally ready for everything Belgium threw at them. They were compact and rarely got left to defend 1v1 or in space. Belgium's midfielders had no idea how to break it down, opting for long balls that their forwards couldn't win or sideways passes that did little. Eventually, they tried to dribble their way through Wales, which didn't work.
Wales played the match they wanted. Organized and within a clear system. Everyone from the coaches to the players were on the same page and knew exactly what they wanted to do. That included superhero Bale, as well as the rest of the team.
With the exception of an early sequence where Wales had to stave off three Belgium shots inside their own six-yard box, you couldn't even call Wales lucky. They were simply better.
Belgium will point to their absences at the back and the ridiculous yellow card accumulation rules that kept Vermaelen out, to go along with their injuries. Those undoubtedly hurt, but that wouldn't have helped them protect their defense, recycle possession through the midfield -- Moussa Dembele may have helped with both and whether he was healthy or not is up for debate as he watched from the bench -- or gotten them a manager with a plan, as well as the buy-in necessary to execute whatever tactics he came up with.
Belgium run away with this match on paper. They're supremely talented. But they were played off the pitch by a better team in the quarterfinals. Now Wales are semifinals-bound, and with two knockout stage wins, which just so happens to be two more than any other British team in Euro history. 
MORE FROM FOX SOCCER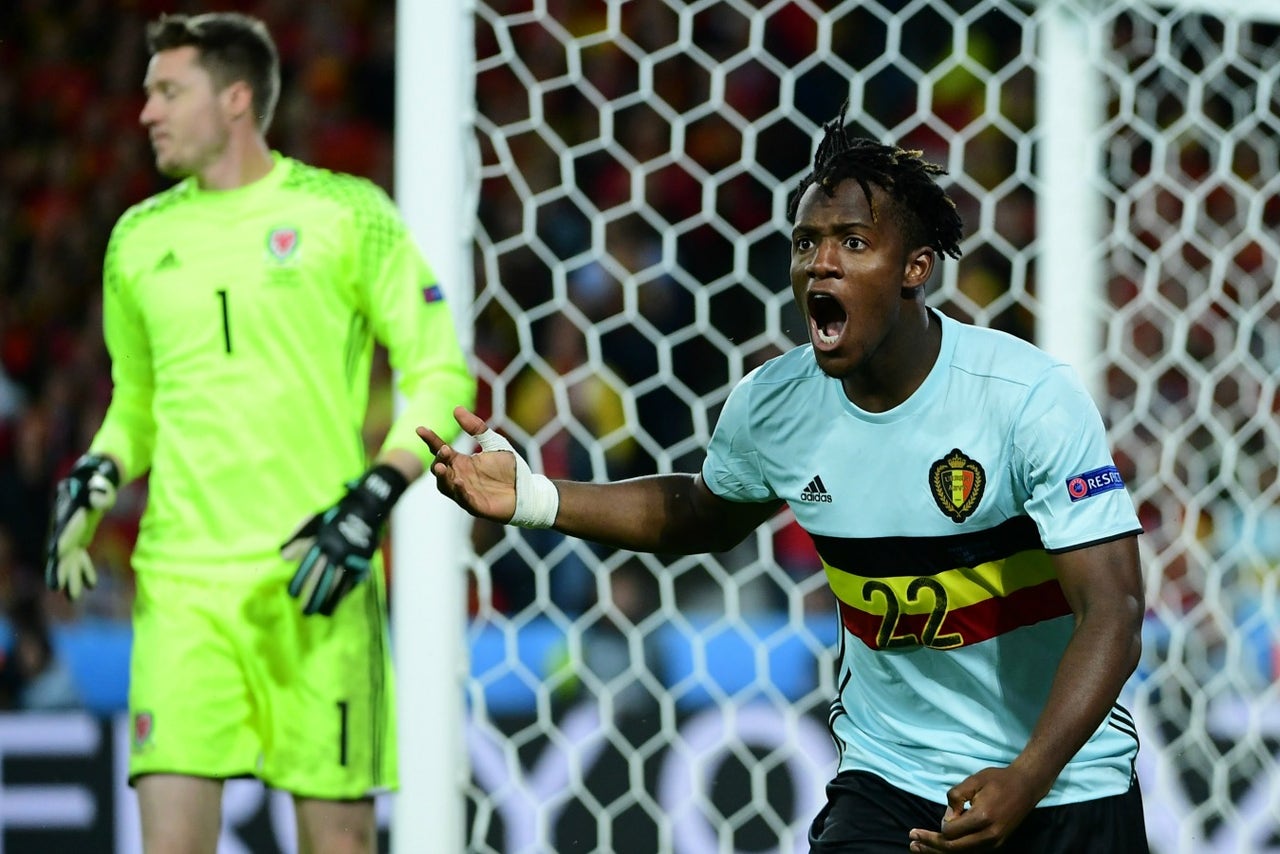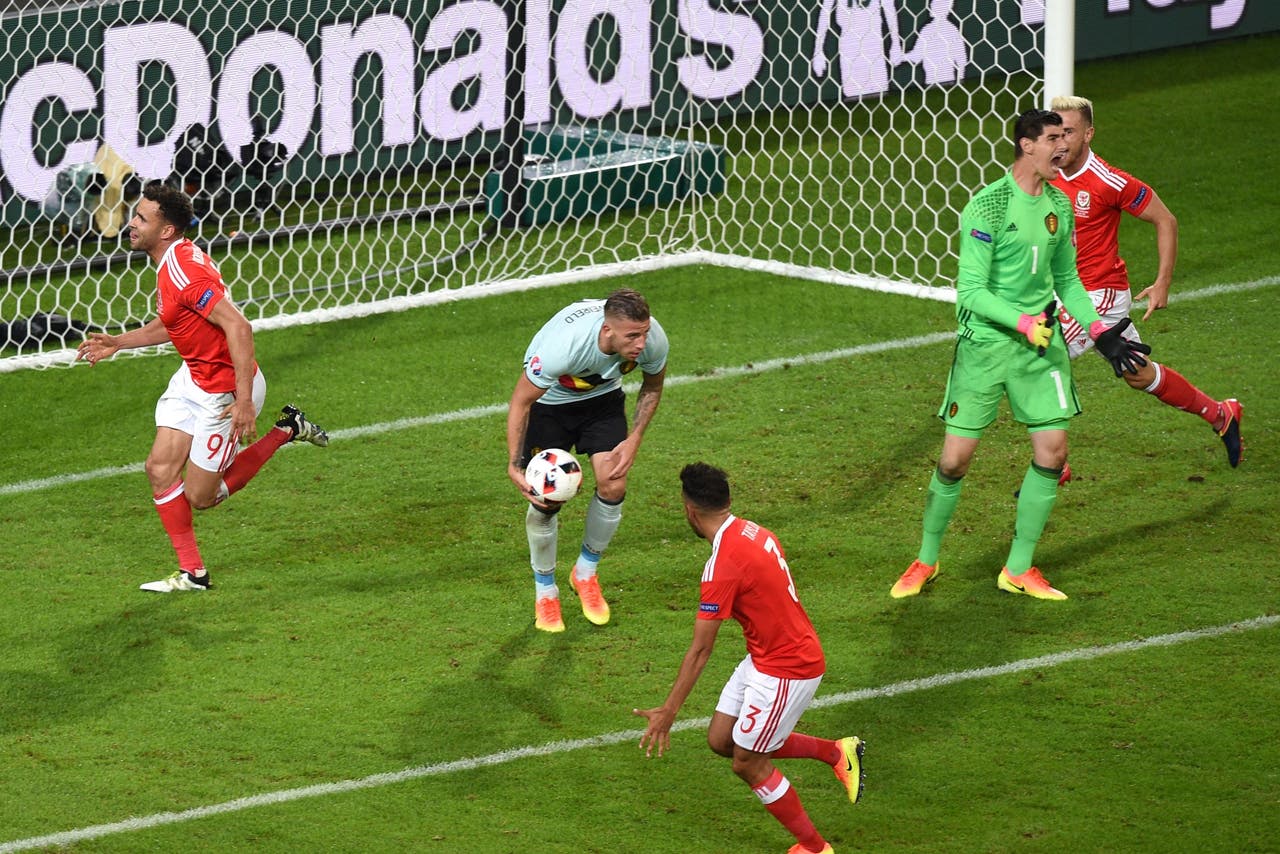 ---
---