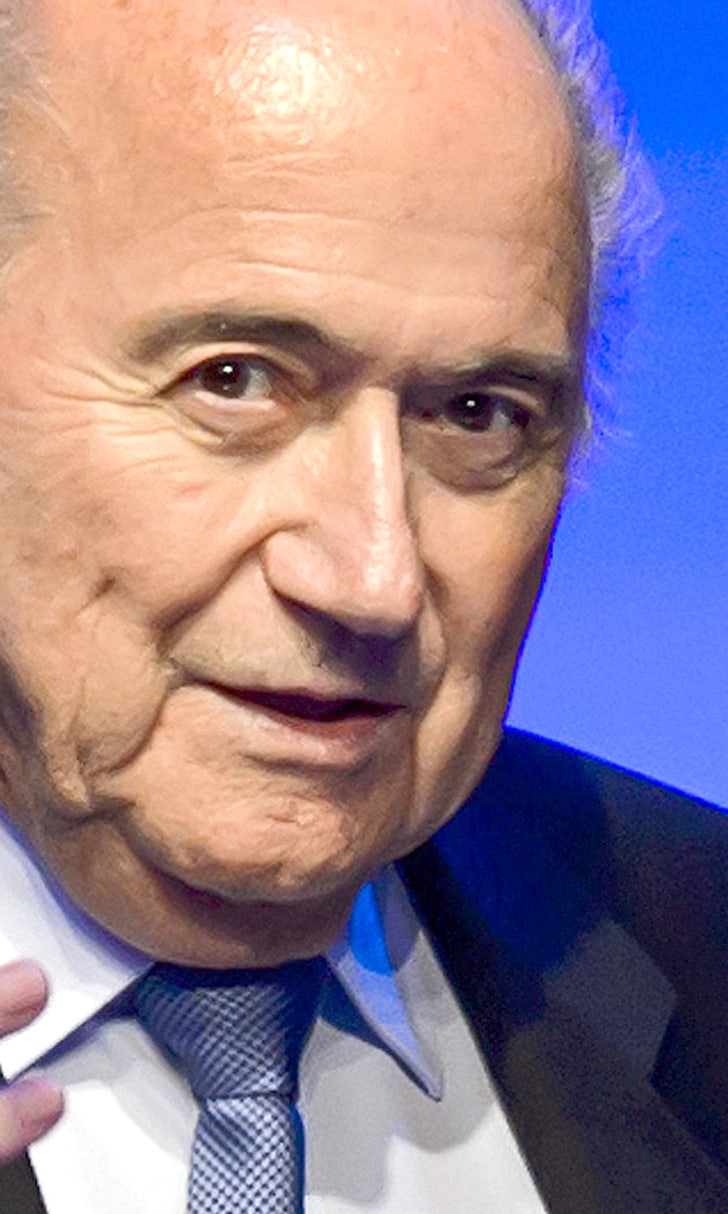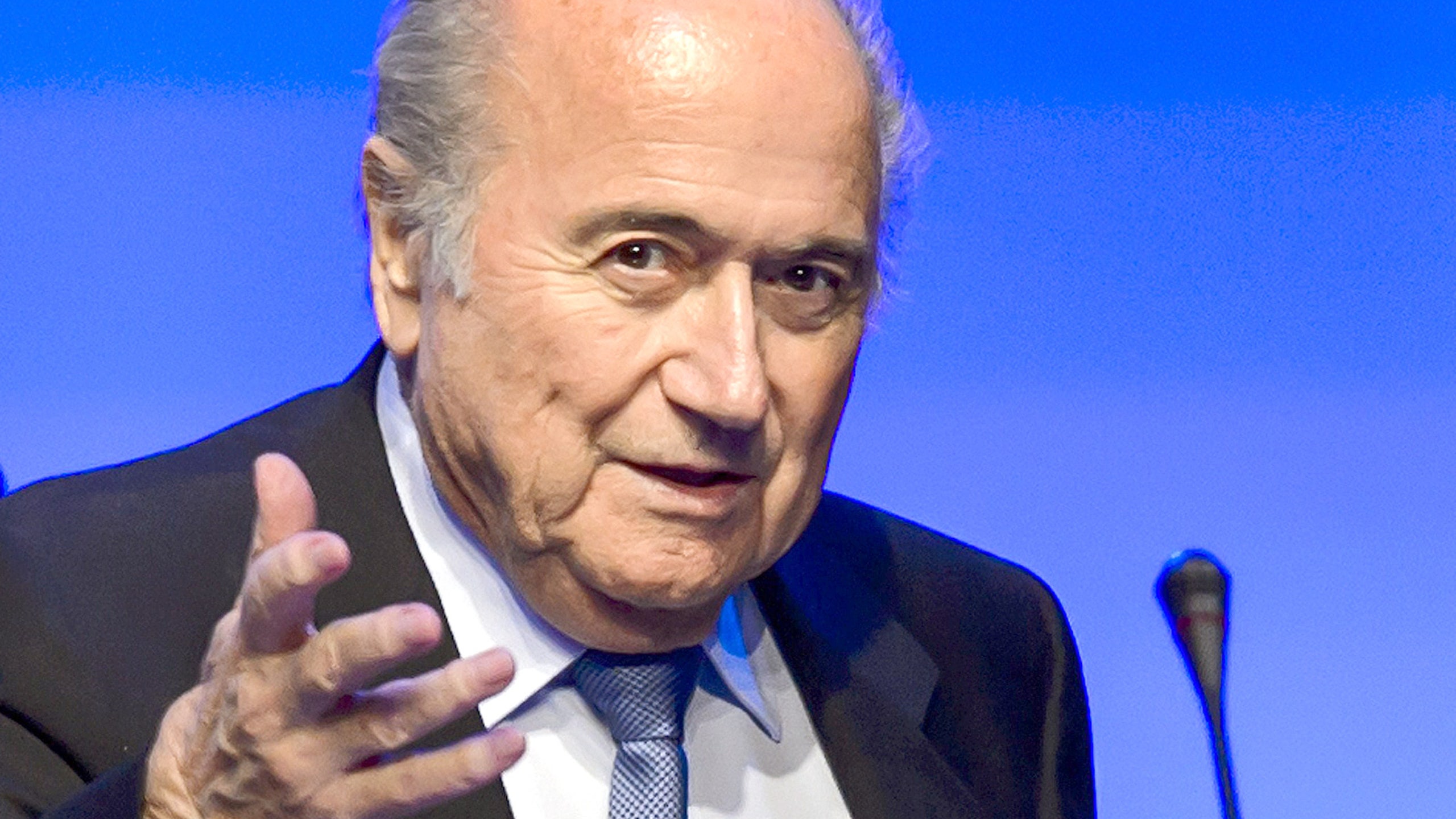 Sepp Blatter challenges critics to risk taking him on
BY foxsports • August 9, 2014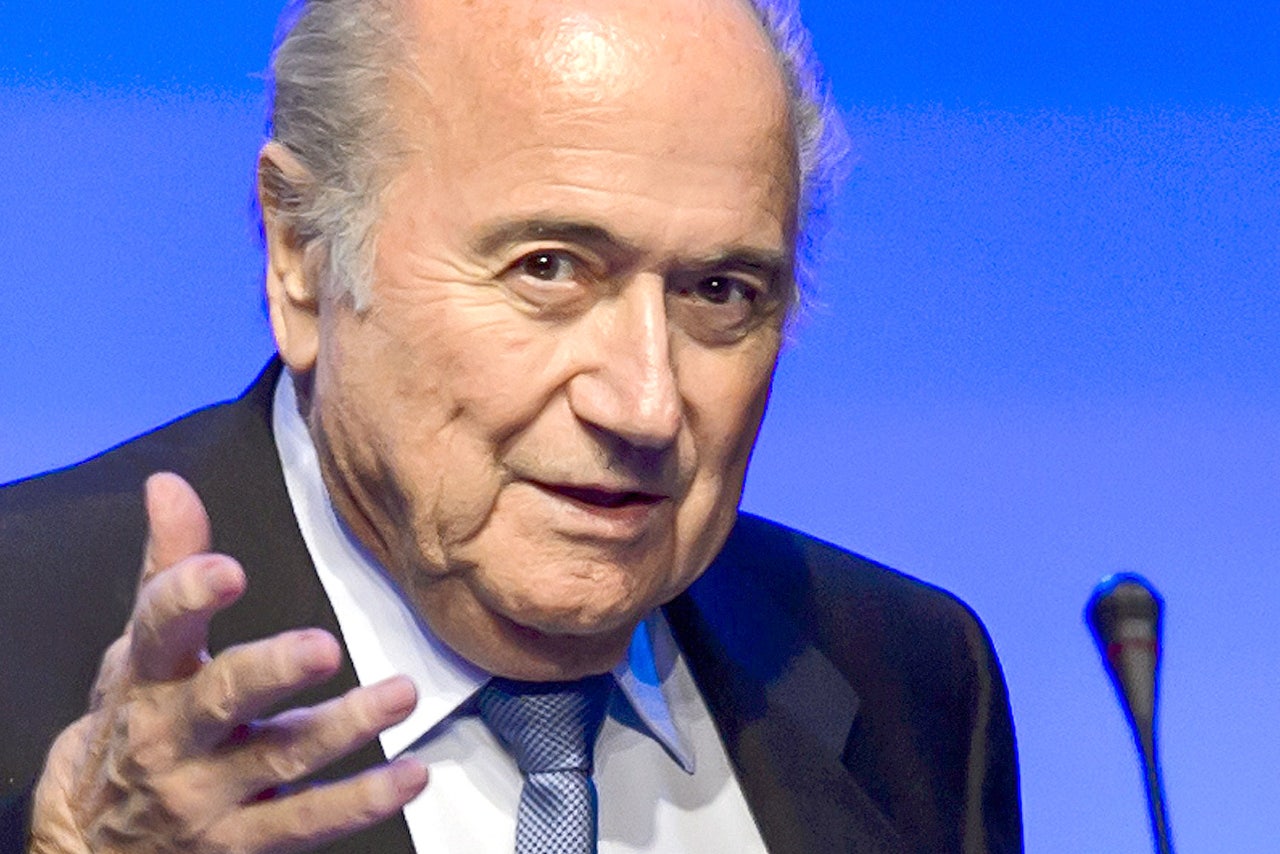 ULRICHEN, Switzerland -- FIFA President Sepp Blatter has challenged his critics to ''take the risk'' and stand for election against him next year.
''Don't speak - go out and fight, then you will see,'' Blatter told reporters Saturday at his annual charity football tournament. ''People, they say I should not be a candidate or I should not be elected - they can take the risk to be in the election.''
The FIFA leader did not identify potential rivals in the ballot scheduled in May, though he appeared to target UEFA President Michel Platini.
Platini, the long-time favorite to succeed Blatter, publicly withdrew his backing for his FIFA mentor ahead of the World Cup in June.
''In the future I won't support Blatter anymore. I've told him that,'' Platini told reporters from his native France after the FIFA Congress in Sao Paulo. ''I think that FIFA needs a breath of fresh air.''
Platini spoke out then after some European football leaders urged Blatter to stand aside at a hostile UEFA meeting in Brazil. They reminded Blatter of a 2011 promise to leave FIFA in 2015.
Platini has a scheduled news conference on Aug. 28 in Monaco where he could address his FIFA plans ahead of the Champions League draw.
Blatter is expected to confirm he is a candidate for a fifth term before the January deadline.
''Now I say (to) other people, if they want to take the risk, then take the risk,'' Blatter said. ''That is good. And I am happy to fight. But if you take the risk you also have the chance to lose.''
If Platini opts not to run, UEFA could field another candidate such as Netherlands football federation president Michael van Praag, who spoke against Blatter in Sao Paulo.
''People link FIFA to corruption and bribery and all kinds of old boys' networks,'' Van Praag, a UEFA executive committee member, said in June.
Blatter, who will be 79 on election day in Zurich, dismissed the attacks Saturday.
''If I would not be criticized, I would have no value,'' he said.
Speaking in his family's ancestral home village, the veteran Swiss official acknowledged FIFA will be drawn into more debates about World Cup host countries Russia and Qatar.
''But we can't interfere directly into politics,'' he said. ''We shall not overestimate what we can do at FIFA.''
Asked how Brazilian football could rebuild after its humiliating World Cup losses against Germany and the Netherlands, the FIFA president directed some blame to his predecessor Joao Havelange.
''We have to put him into, let's say, some responsibility,'' said Blatter, whose first FIFA role 1975 was overseeing programs in poorer countries. ''He said there are some nations they don't need development programs, especially in Brazil.
''Brazil has never had any programs from FIFA because they were too big to have that and I think that was a mistake.''
Blatter also wants to help players in Africa after three of the continent's five World Cup teams were distracted by disputes over promised bonuses.
''Players . don't trust their federations and that is why they are fighting. They are professionals they want to play for money,'' he said. ''How can we help them? It is by saying to these federations they must arrange at the beginning of the competition what will happen with the money.''
---