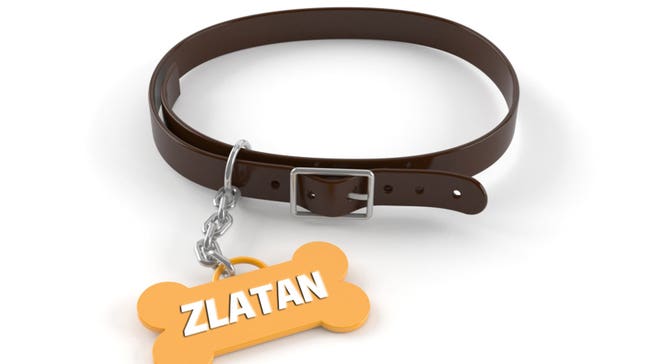 Santi Cazorla named his dog Zlatan, and other strange facts
Updated
Mar. 4, 2020 7:01 p.m. ET

There are few ways to make Zlatan Ibrahimovic more appealing than turning him into a furry creature.
Arsenal's Santi Cazorla has done just that.
In a video that pits Cazorla against teammate Nacho Monreal, the pair grilled each other about their favorite TV shows, tea vs. coffee and, most importantly, the names of their pets.
Cazorla was happy to admit that one of his three pups was named after the Swedish striker (at the 1:40 minute mark). Monreal appears to be just as amused as we are to this revelation.
We can only assume that Zlatan the dog also barks about himself in the third person (third dog?).
h/t Mirror
---
---