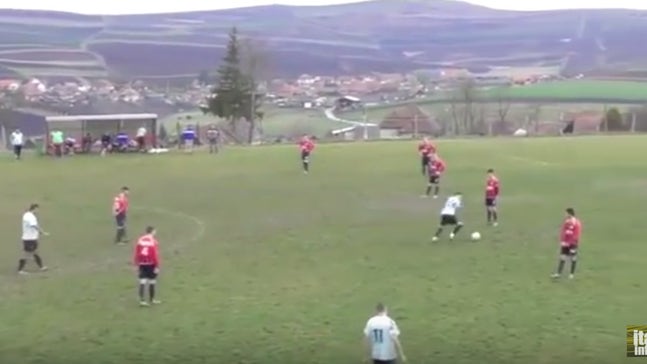 Romanian team up and quits in protest of bizarre referee decision
Published
Mar. 19, 2016 4:20 p.m. ET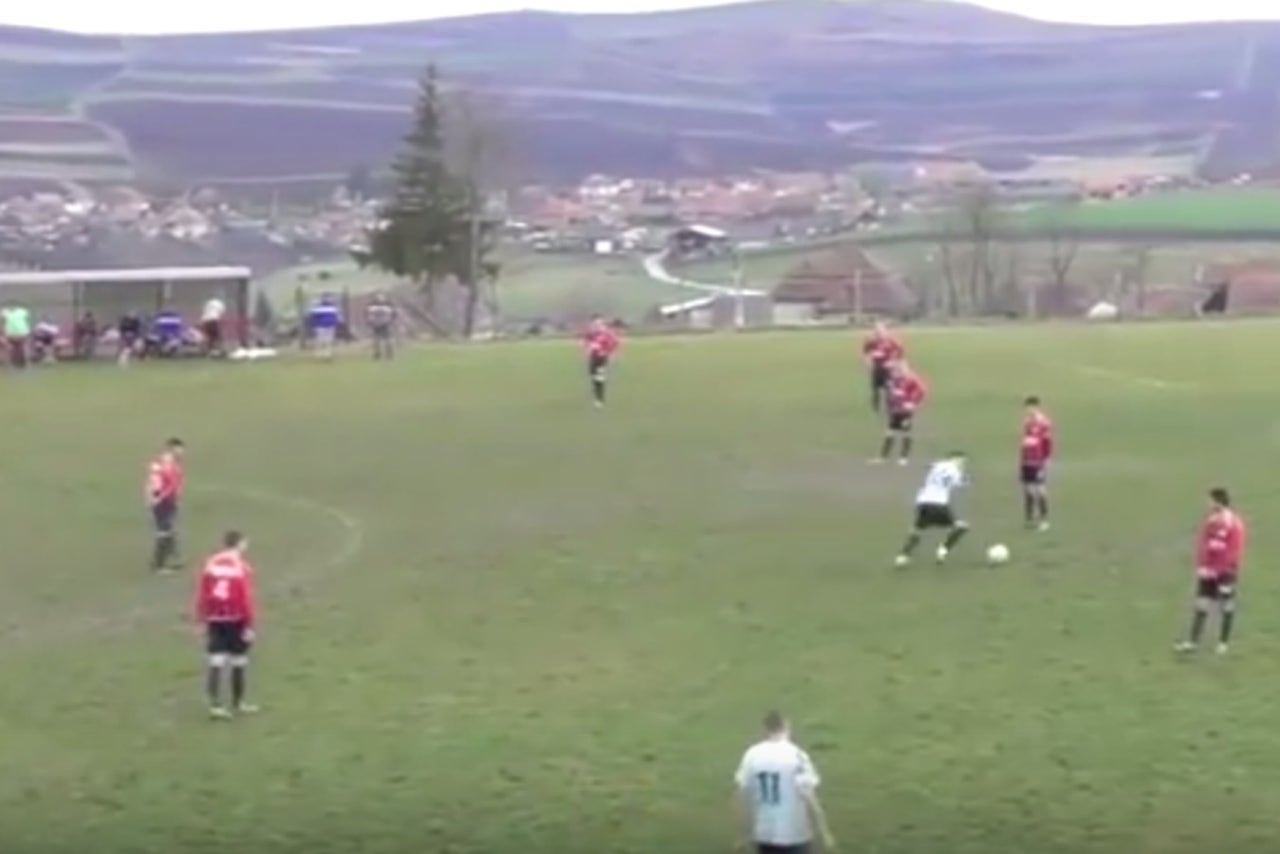 Sometimes, when you feel you've been wronged, there's only one way to make your feelings heard. And if it means taking a stand (literally), so be it.
At least that's the stance Tritenii de Jos€"€" maintain.
With their match against fellow fourth-division Romanian side Potaissa Turda drawing to a close, the latter bulged the back of the net -- so it seemed --€" through a rather exquisite, acrobatic finish. The ball, on its way down, evaded the diving goalkeeper and bounced just wide of the post only to wrap around the netting and enter the frame of the goal.
No goal, right? Wrong. The referee, clearly duped, awarded the effort, much to the dismay of the Tritenii players, who marked their disapproval with a classic response. Watch:
Well, for all intents and purposes, this is a much more civil riposte to shoddy refereeing than we're accustomed to. 
H/t Marca
---