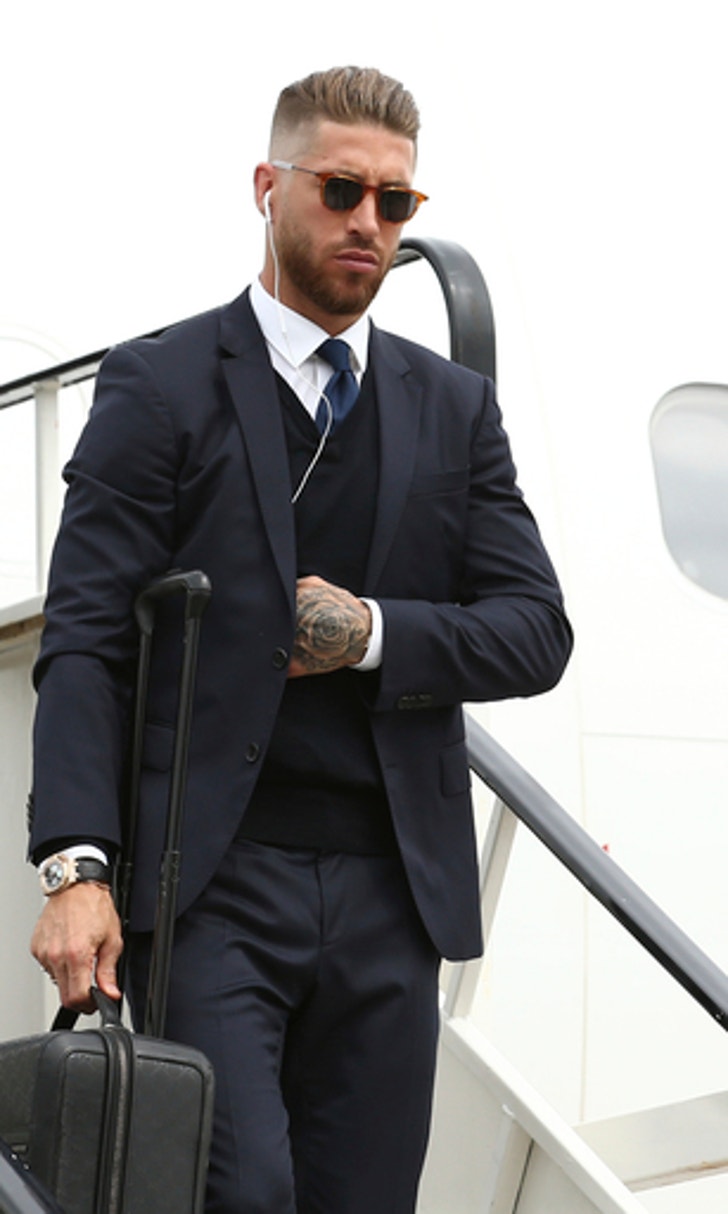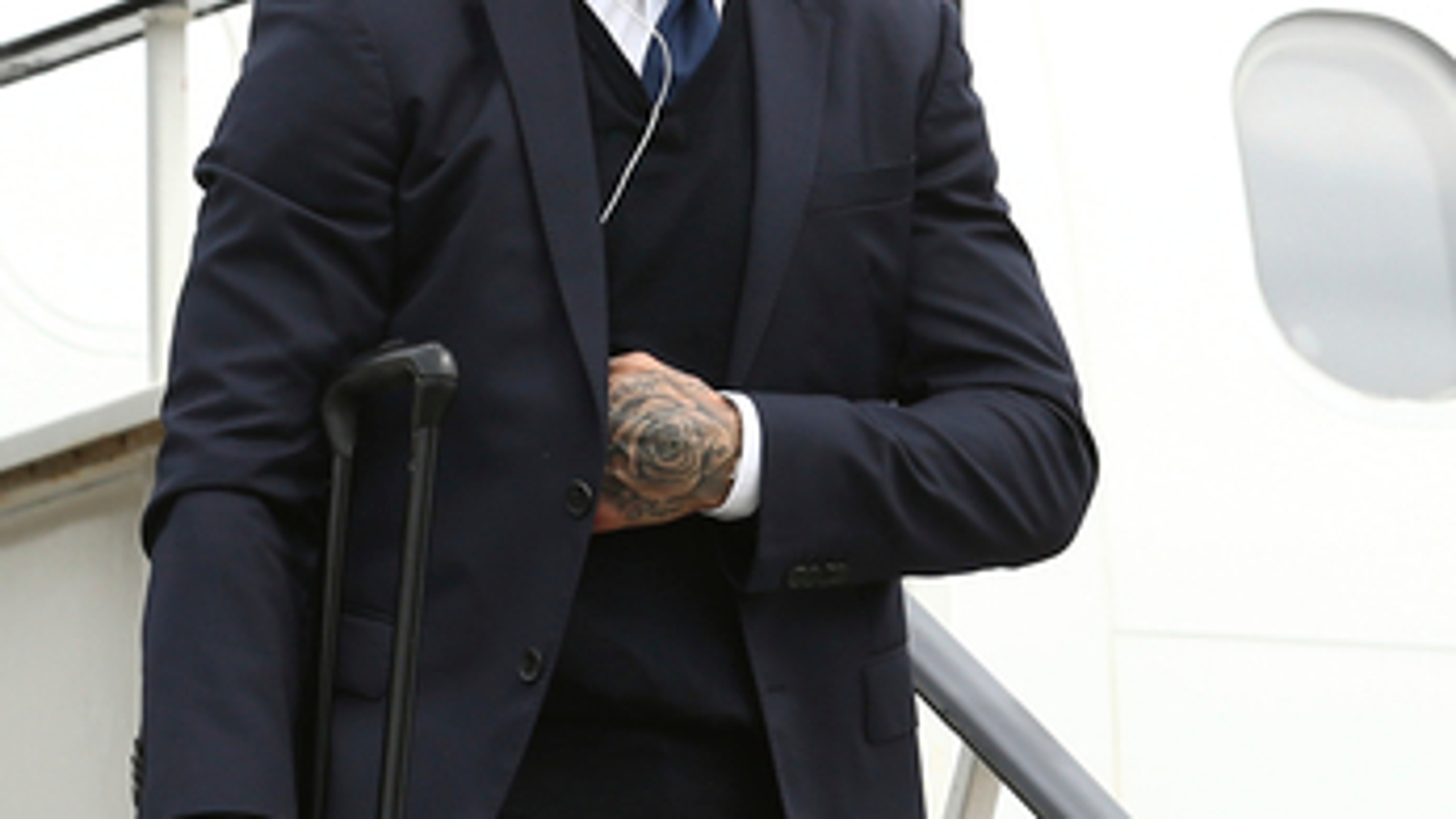 Ramos, Madrid's 93rd-minute man, again a threat in CL final
BY AP • June 2, 2017
CARDIFF, Wales (AP) One of the most popular shirts among Real Madrid fans has ''Sergio Ramos'' and ''93'' on it.
Although Ramos actually plays with the No. 4 shirt, it's the one with the No. 93 that is seen the most thanks to the 93rd-minute goal he scored when Madrid defeated Atletico Madrid in the Champions League final in 2014, helping end the club's 12-year title drought in the competition.
Known as Madrid's ''93rd-minute man'' since then, Ramos also thrived in the 2016 final, scoring in the 1-1 draw in regulation and then converting a penalty kick in the shootout that ended with Madrid lifting another trophy. The equalizing header he scored in 2014 sent the match into extra time and Madrid eventually won 4-1.
The veteran defender will get a chance to win his third Champions League title in four seasons when Madrid faces Juventus in Saturday's final.
''When it's not looking good, that's when we can't lose our hope,'' Ramos said Friday. ''Until the referee blows the whistle for the final time, there's always a chance to change the result, and that's what I always try to keep in mind. Sometimes it works, sometimes it doesn't. Hopefully tomorrow we don't have to suffer as much.''
The team's outspoken captain, Ramos has gotten used to scoring late goals for Madrid.
He also netted a 93rd-minute goal in the European Super Cup final against Sevilla in 2016, again sending the game into extra time and eventually seeing Madrid win the title.
The 31-year-old Ramos is the defender who has scored the most goals in finals with Madrid.
Ramos also scored a crucial late equalizer in a 1-1 draw against rival Barcelona in the Spanish league in December, finding the net in the 90th minute to keep Madrid in front in the standings and on track for its first La Liga title in five years.
Two games after that ''clasico,'' it was another 90th-minute goal by Ramos that gave Madrid a 3-2 victory over Deportivo La Coruna in another important result in the league's title race.
This season has been Ramos's best-ever offensively, with him scoring 10 goals in all competitions. He hadn't scored more than seven in his previous 11 seasons with the Spanish club.
He still remains key in defense, though, and an indisputable starter for coach Zinedine Zidane.
Still fast and strong, he remains accurate on set pieces and as precise as ever on his challenges. He sets the pace for the rest of the defenders, and continues to be the team's main leader both on and off the field.
Ramos' season was also marked by a series of controversial exchanges with Spain teammate Gerard Pique, Barcelona's central defender. They constantly took shots at each other through interviews and social media.
''I sent Pique a ticket for the final but he hasn't answered me yet,'' Ramos said, with a grin on his face.
---
More AP Champions League coverage: http://apne.ws/2lgcPZm
---
Tales Azzoni on Twitter: http://twitter.com/tazzoni
---
---