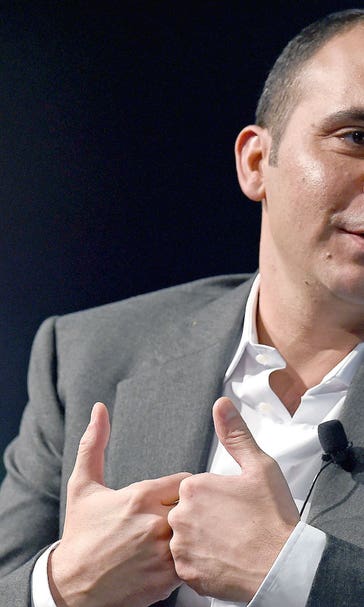 Prince Ali set to announce he will run for FIFA presidency
September 7, 2015

Prince Ali of Jordan is poised to announce on Wednesday that he will run for the FIFA presidency.
Ali lost against Sepp Blatter in May's election, but Press Association Sport understands he will announce his candidature this week - and as early as Wednesday - a move which will see him go head to head to his former supporter Michel Platini, the UEFA president.
Prince Ali appeared at the Soccerex conference in Manchester, where he hinted he may run - and launched another attack on Platini, claiming the Frenchman was a "protege" of Blatter.
Asked if he would stand, he said: "Stay tuned. Right now, I'm talking to national associations, listening to their opinions and giving my own ideas. Right now we need a candidate who is forward-thinking, brings new ideas and not tainted by the past.
"If done correctly, cleanly, properly and without interference I believe I can [win] for sure."
Ali lost by 130 votes to 73 against Blatter in May's election, where he was supported by UEFA president Platini, but he has lost little time in criticizing him.
He said: "FIFA is in crisis and we need a new beginning; Mr Platini's introduction into football governance was as a protege for Sepp Blatter.
"I have sat down and talked with him and listened to his ideas and I think it's responsible to guarantee the future is different from the past and therefore I was not very encouraged."
Ali also insisted Blatter must have known about some of the scandals that have come to light at FIFA, adding: "Anything that happened within FIFA must have been known in the leadership of FIFA."
He did not oppose its most controversial decision, however, saying a World Cup in Qatar will be "lovely" and that FIFA should give help and support to Qatar's Emir.
Ali said: "I think it would be lovely to have a World Cup in Russia and also in Qatar. We do need the celebration in our part of the world."
Another FIFA presidential candidate is Chung Mong-Joon, the Korean billionaire and who lost his FIFA vice-presidential seat to Ali in 2011.
"I ran against him and won," Ali said. "Just looking at candidates the important thing is to have a new beginning and new ideas - I don't think it's what is needed at this time."
---
---