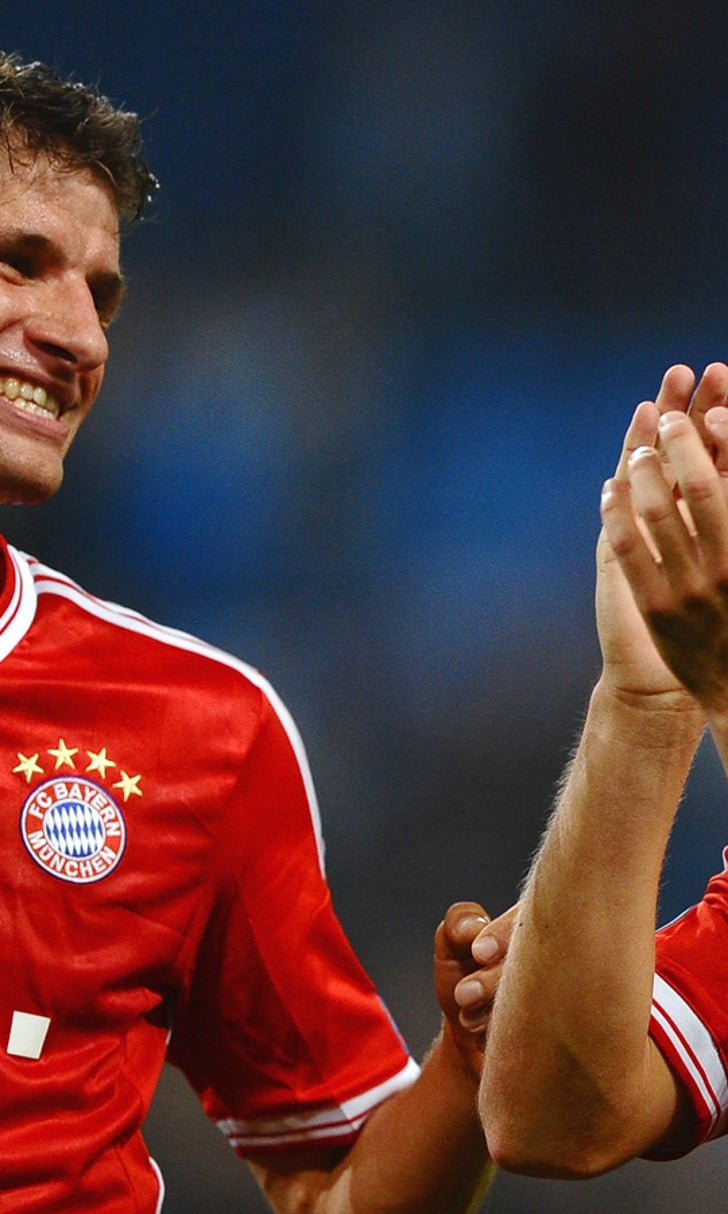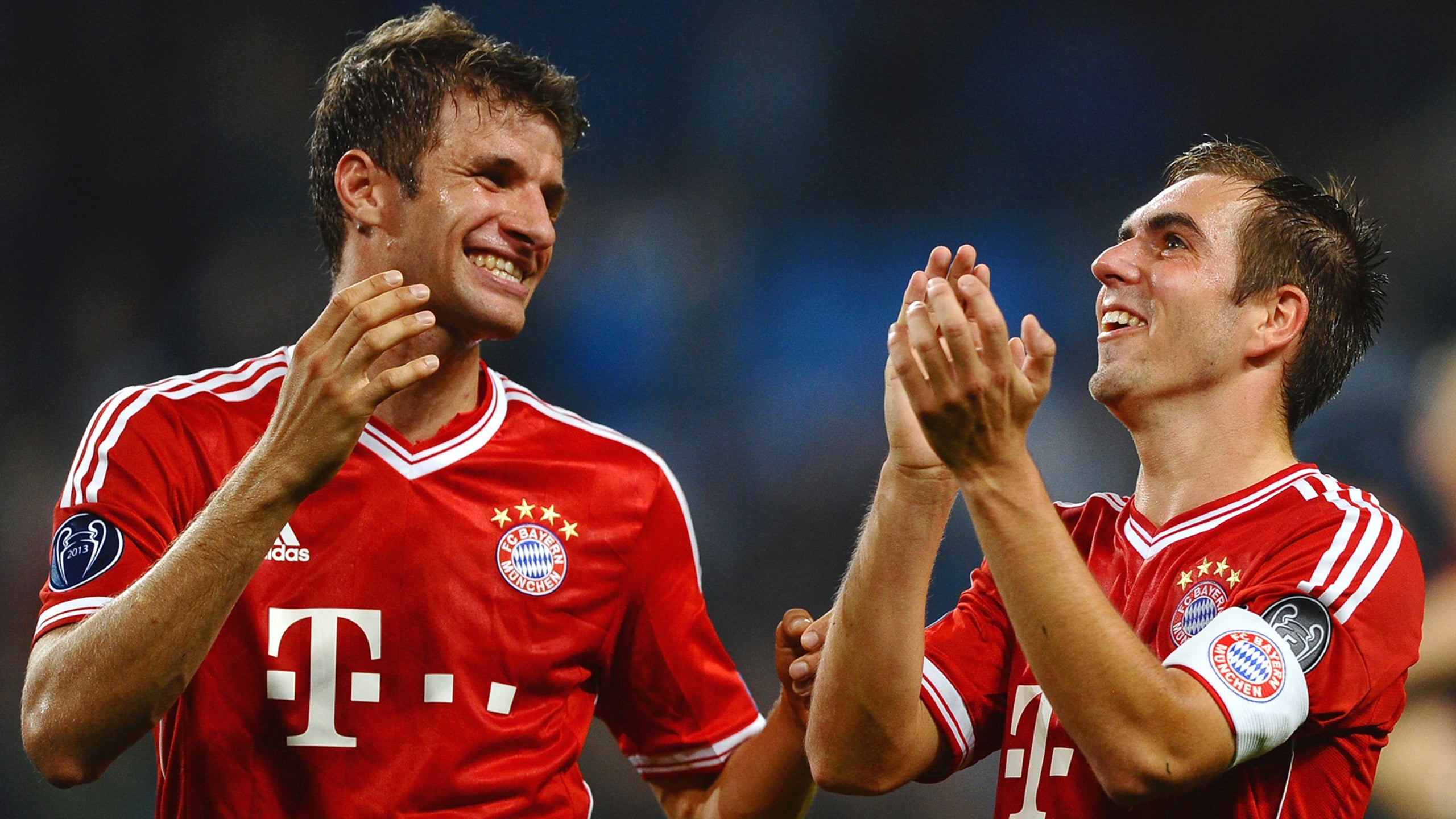 Pressure on other Bundesliga clubs to stop Bayern's gravy train
BY Thomas Hautmann • March 14, 2014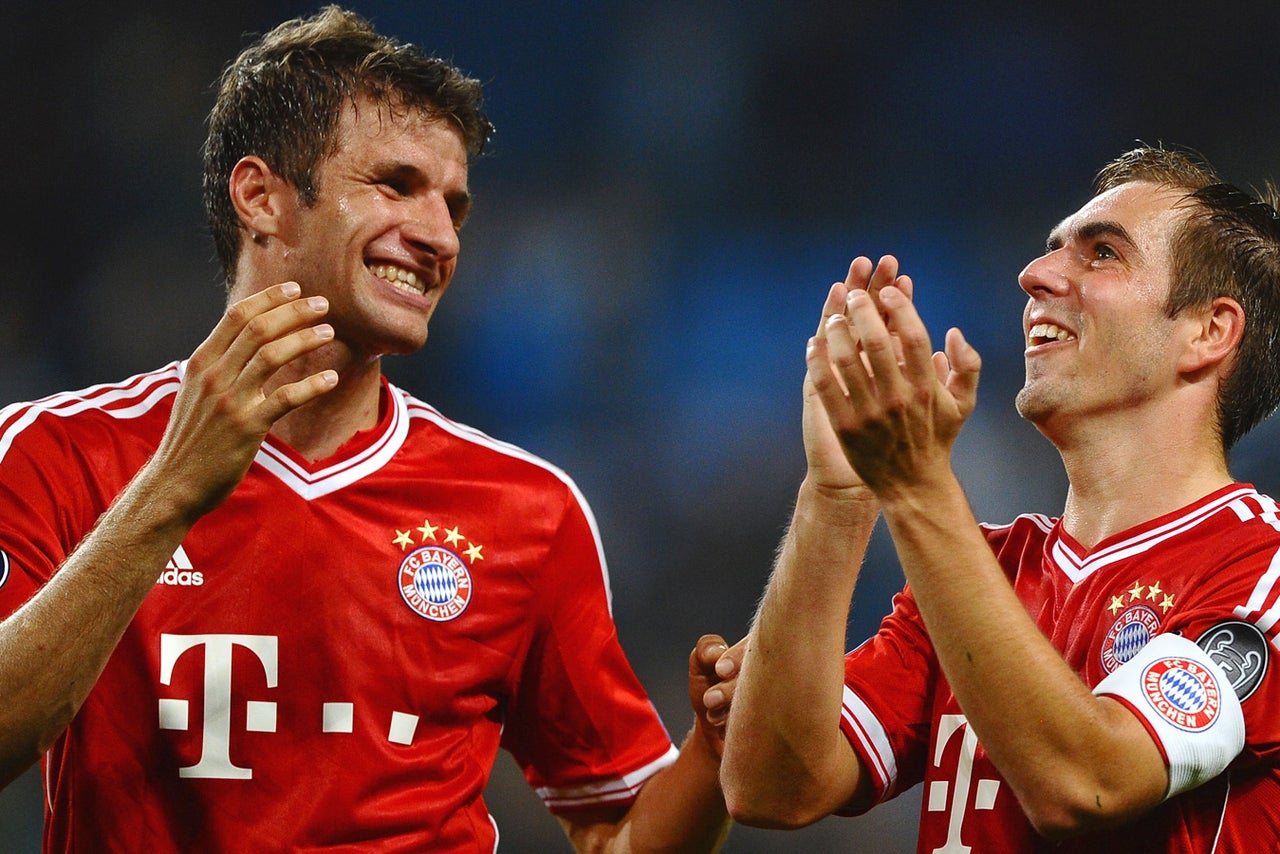 Bayern Munich's 2-1 win over Bayer Leverkusen this weekend felt about as routine as brushing one's teeth in the morning.
A first-half header from Mario Mandzukic and a free kick beauty from the regenerated Bastian Schweinsteiger after the break were more than enough to beat a slumping Leverkusen side that hasn't won in eight games. Stefan Kiessling's stoppage time consolation was only noteworthy in that it was the first time since last March that Bayern allowed four straight opponents to score.
As expected, the match did nothing to change the impression that Bayern are playing in a league of their own. Unbeaten in their past 50 Bundesliga games and riding a record 17-game winning streak, Bayern could incredibly clinch the title next weekend. Josep Guardiola's team is en route to breaking every record Bayern set last season under Jupp Heynckes. That team was called the greatest Bayern side of all time. This one is better.
Leverkusen headed to Munich as the last side to have beaten Bayern (it really happened, albeit in October of 2012) and lost only once in their previous five meetings. Still, pundits gave them absolutely no chance to duplicate their feat from seventeen months ago, even as Guardiola left Franck Ribery, Thiago Alcantara, Philipp Lahm and David Alaba all on the bench. Which brings up the question: Have Bayern ultimately become so good they have crippled the rest of the league?
That very debate has -- until Bayern president Uli Hoeness' jail sentence and subsequent resignation -- increasingly become the focus of the German public and media.
There is no question that the gap in quality between Bayern and their opponents has never been greater. One statistic might drive this point home the best: Bayern hold a dizzying goal difference of +142 over the past two seasons, a stretch of 59 games.
Their supremacy has been so immense, opponents are now assuming the fetal position before kickoff. Before Schalke's trip to Munich two weeks ago, manager Jens Keller told reporters, "We appealed to the DFB [to ask] if we could park the team bus in front of our goal." Bayern won 5-1.
Last month, relegation-threatened Eintracht Frankfurt rested several of its best players, hoping to save their energy for the winnable games to come. Indeed, it might not be a bad strategy; a week after Bayern routed them 5-0, Frankfurt won its next game 3-0 over fellow strugglers Braunschweig.
It's easy to give in to the idea that Bayern have devalued the Bundesliga. The competitiveness at the very top has been practically nonexistent for the past two years. But answer this question: should Bayern excuse themselves for winning?
"I'm allowed to remind everyone of what the point is in competition," chief executive and club legend Karl-Heinz Rummenigge recently wrote in Bayern's in-team magazine. "The goal is to create the best conditions in order to achieve the best possible performance, to beat your opponent."
Rummenigge is right. It's impossible to blame Bayern for their excellence on the field. So, naturally, detractors point to the clubs transfer policy, their tendency to target and snatch up their rivals' best players.
But even here you're hard-pressed to find fault with Bayern. Who wouldn't want to add a Mario Goetze or Robert Lewandowski to their squad, if they had the means to?
Yes, Bayern is wealthy -- one of the wealthiest clubs in the world -- but that economic stability is a result from decades worth of shrewd business decisions, not enormous cash infusions from billionaire owners or massive television deals. Nor does Bayern's transfer policy match those of equally wealthy, and free-spending European heavyweights.
Goal-getter Mario Mandzukic was bought two years ago for $18 million, defensive leader Dante arrived for a measly $7 million. These are hardly astronomical fees in this day and age, even for Bundesliga teams. Several larger fish can also be considered bargains. Lewandowski heads to Munich on a free this summer. The acquisition of Thiago for $35 million looks like a much better investment than Arsenal's $70 million deal for Mesut Ozil.
It's true that few German teams come close to Bayern's financial prowess, but the theory that Bayern have beaten the Bundesliga into submission through transfer terror is shortsighted. Bayern have earned their current standing, both on and off the field, fair and square.
If the finger should be pointed at anyone for the lack of competitiveness in the league, point it at the rest of the field. The pressure is on the other clubs to find a solution, a new way to throw a wrench into the red-white machine and could start by fielding their best teams. Every dynasty comes to an end, but it takes an uprising to do so.
Dortmund boss Hans-Joachim Watzke -- never shy to attack his Southern rivals -- agrees. "The gap between them and the rest of the league right now is extreme," he recently told the Frankfurter Allgemeine Zeitung, "€œBut that wasn't always the case. It's up to the bigger clubs to change the situation again."
---