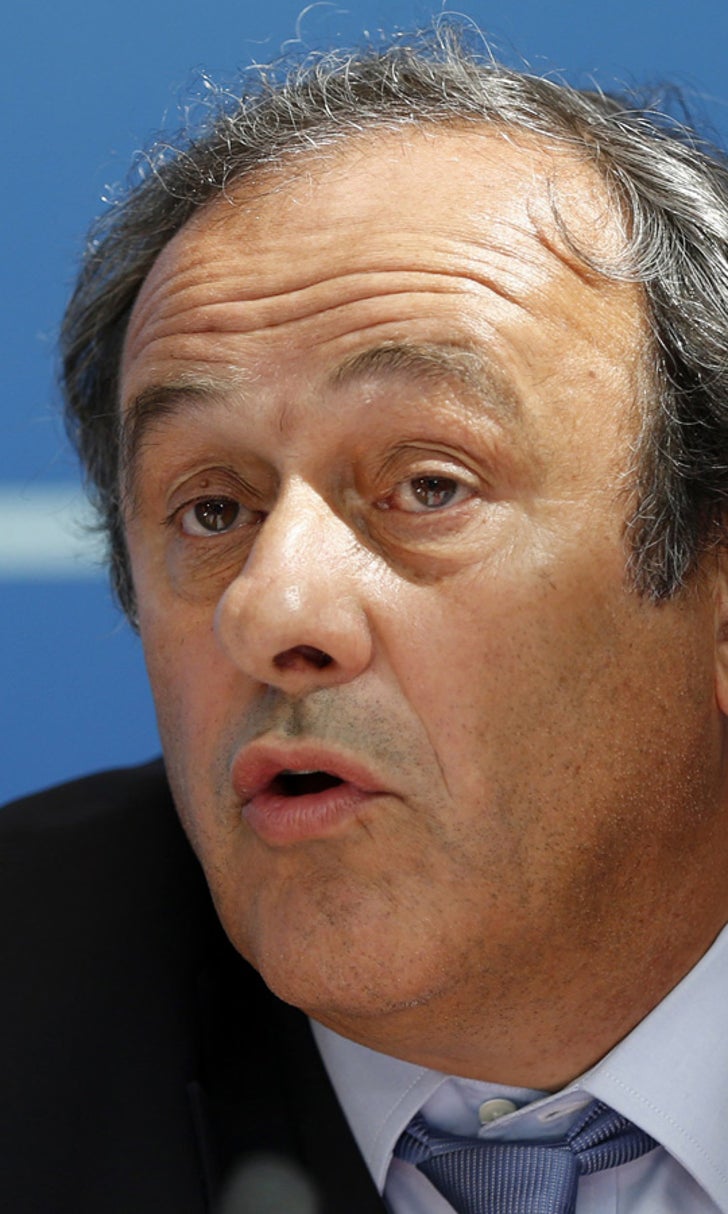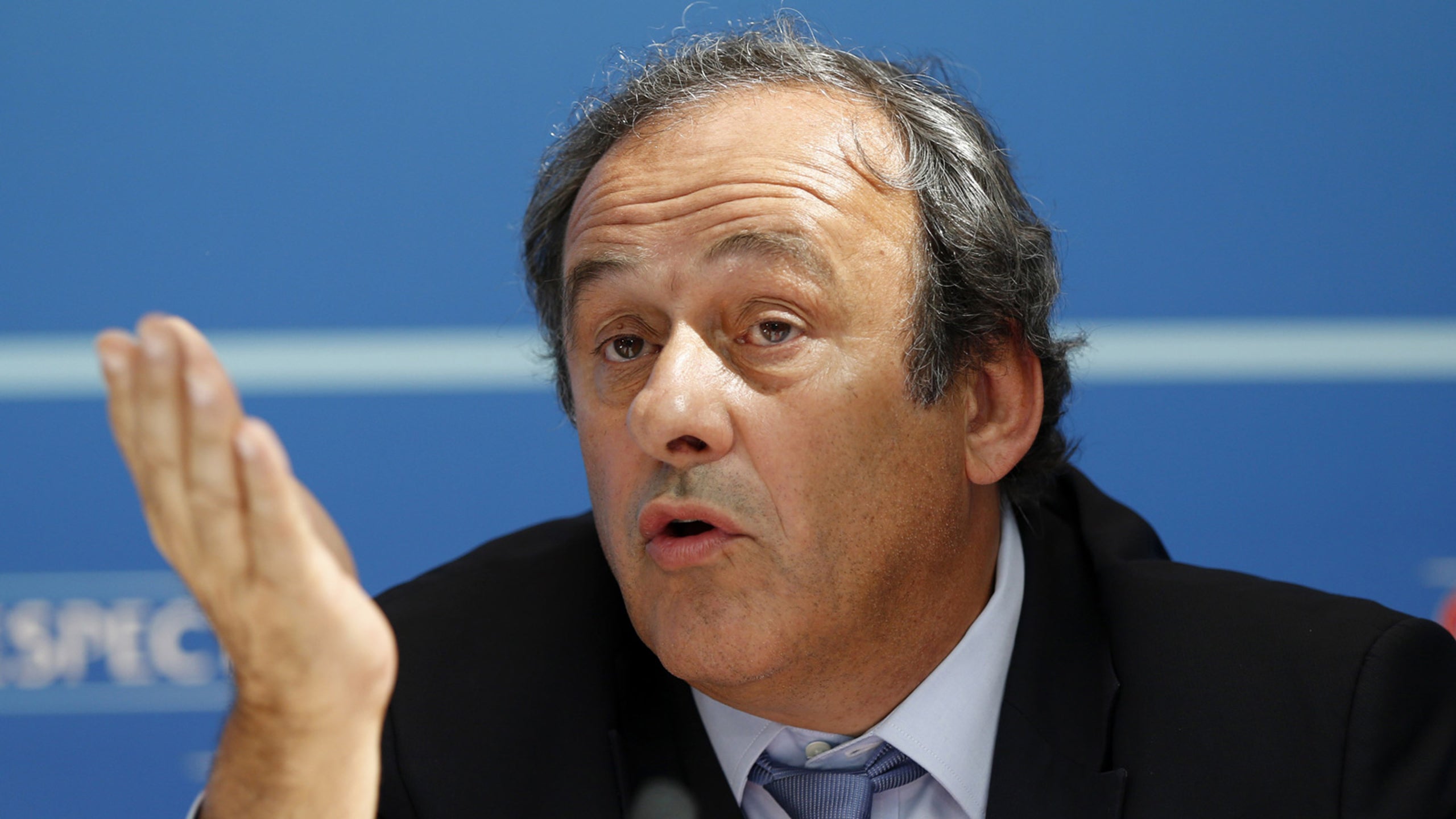 Platini appeals against FIFA ban, backed by South America
BY foxsports • October 10, 2015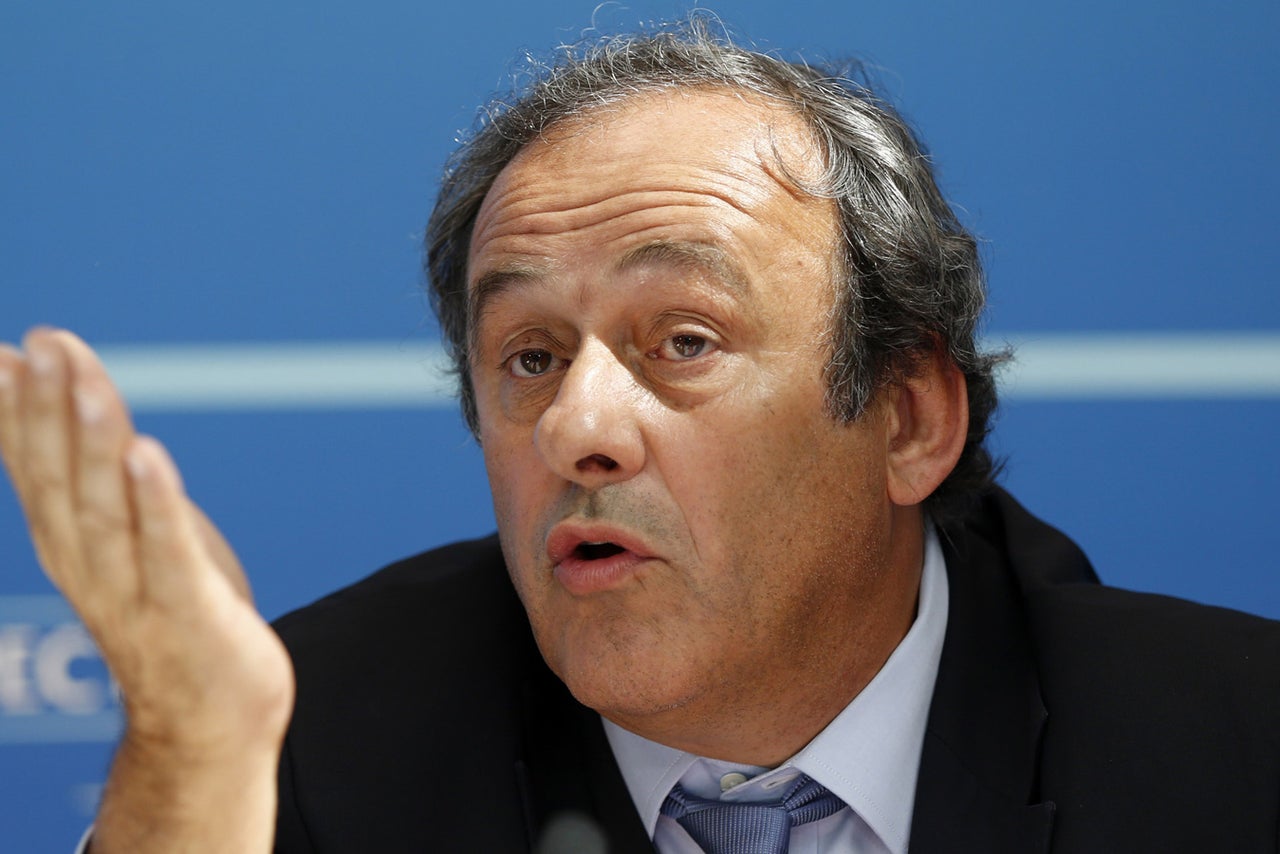 Michel Platini lodged an appeal Saturday with FIFA against his 90-day suspension and was backed by the South American confederation, which called for the European soccer leader to be allowed to stand in the presidential election to succeed Sepp Blatter.
CONMEBOL's intervention comes ahead of a FIFA executive committee meeting later this month which is poised to discuss whether to delay the Feb. 26 emergency presidential election.
FIFA's ethics committee imposed a provisional 90-day ban on Platini on Thursday after a payment the UEFA president received from the world body became embroiled in a Swiss criminal investigation.
Blatter, who was also suspended from his role as FIFA president, filed an appeal Thursday with the organization he has led for 17 years.
UEFA confirmed Saturday to The Associated Press that Platini has now also lodged his appeal. FIFA's appeal committee is chaired by Larry Mussenden of Bermuda.
Platini was quick to receive the resounding backing of his European confederation on Thursday and now CONMEBOL has denounced the former France captain's ban as ''untimely and disproportionate.''
''The presumption of innocence is a fundamental right that has to be considered,'' CONMEBOL said in a statement on its website. ''Mr. Platini has not been found guilty of any charge, therefore the provisional ban jeopardizes the integrity of the electoral process to the FIFA presidency, of which Mr. Platini is a candidate.''
Although Platini's ban expires before the scheduled election date, he is unlikely to pass FIFA integrity checks after the Oct. 26 deadline for the submission of candidacies.
''(CONMEBOL) urges that the provisional ban imposed upon Mr. Platini be reconsidered, and that Mr. Platini be allowed, with full guarantees and without impairing his rights, to continue as FIFA presidential candidate,'' the Paraguay-based confederation said. ''These are trying times that demand an integral reform of FIFA.
''(CONMEBOL) fully believes in Mr. Platini's capacity to lead FIFA and the football world towards a brighter future.''
Although FIFA quickly named an acting president - Issa Hayatou - as required by its statues, UEFA has not elevated its senior vice president - Angel Maria Villar - to temporarily fill Platini's job.
Last month, Platini was questioned by Swiss investigators about a payment of 2 million Swiss francs (about $2 million) he received from FIFA in 2011 for work carried out up to 2002.
Blatter is being investigated as a suspect in the case, while Platini is being treated ''between a witness and an accused person,'' according to the Swiss.
---
---