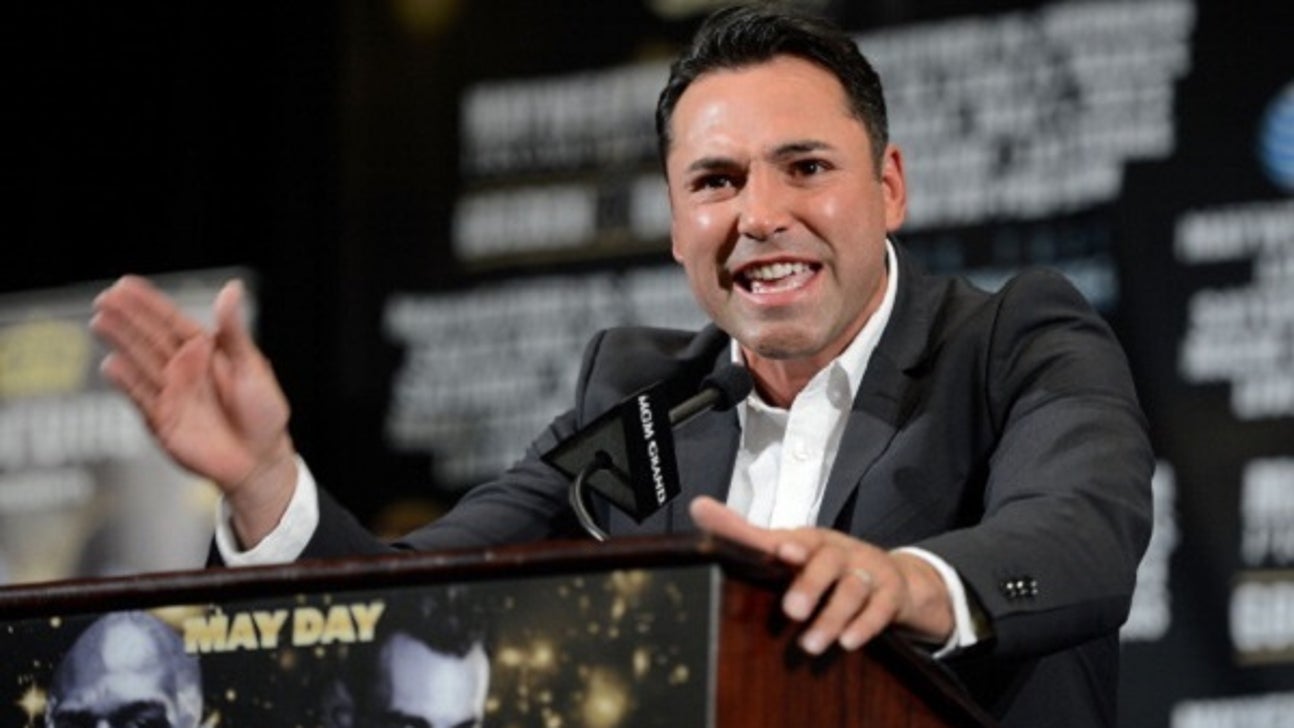 Oscar De La Hoya shoots down comeback, Mayweather rumors
Published
Jun. 18, 2015 2:13 a.m. ET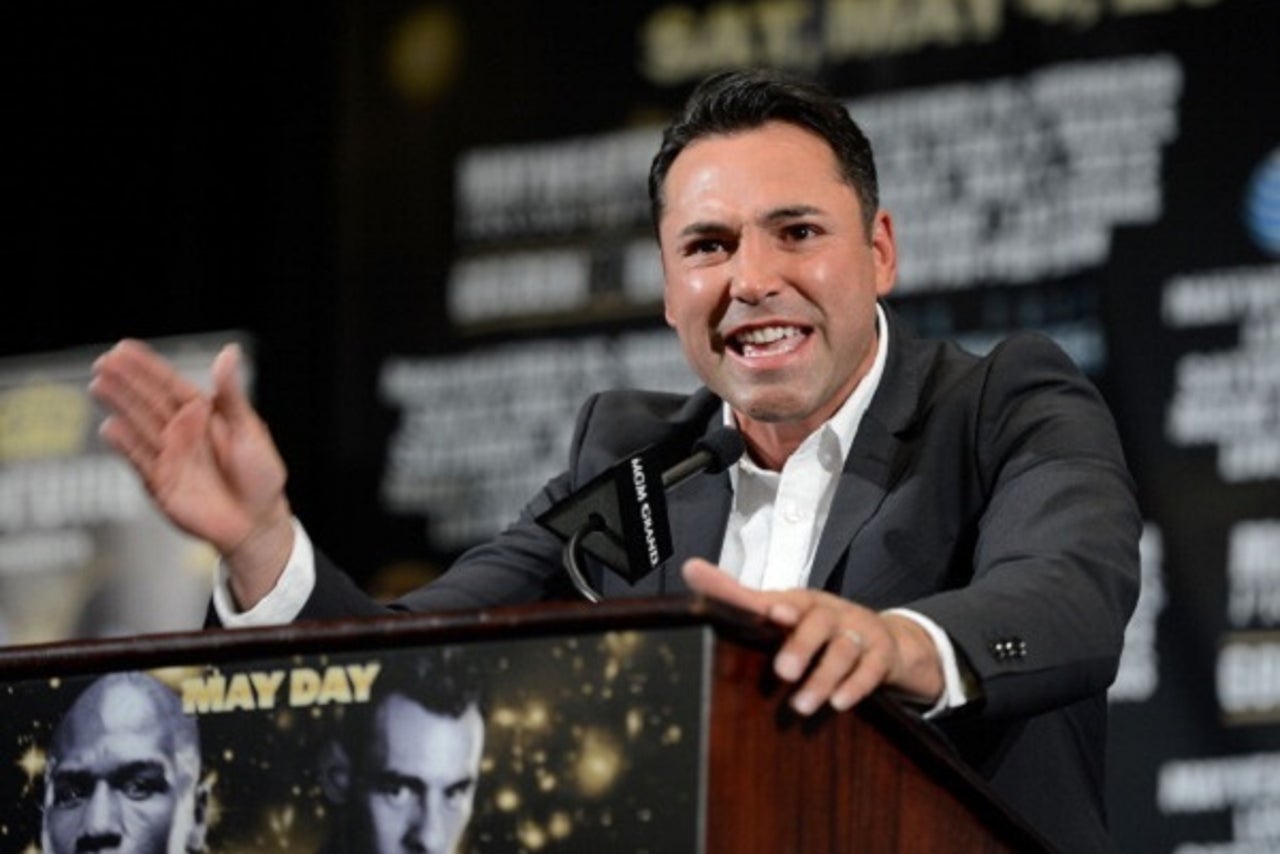 By Larry Brown
Oscar De La Hoya posted a video on his Instagram account Wednesday night to shoot down the rumors about him potentially making a boxing comeback. Oddly enough, the rumors were started because of comments HE made on the radio.
Earlier this month, De La Hoya was on "The Cruz Show" on Power 106 radio in Los Angeles and said that he thinks about fighting every single day. He even spoke earnestly about a potential comeback, saying that you never know if he might make a return.
Some interpreted his comments about wanting to face someone who would "fight me back" as a shot at Floyd Mayweather Jr., who is known for being a defensive fighter.
Mayweather responded to De La Hoya's potential comeback by saying he would be willing to fight the Golden Boy in September.
"If he wants to, we can rock and roll in September," Mayweather said of De La Hoya in a video posted by Black Sports Online's Kel Dansby. "He said he wanted a rematch. If Oscar wants he can get it."
De La Hoya heard about Mayweather's challenge and responded Wednesday with a video on Instagram. The caption for the video read "split decision," indicating he has mixed feelings.
"So I hear Floyd wants to give me a rematch now," De La Hoya said in the video. "Our first fight had a rematch clause. It had to take place within the year. He retired a year and one day ... I'm retired, I'm happy, I'm content. I'm never coming back. I'm going to continue growing Golden Boy (Promotions)."
Mayweather defeated De La Hoya by split decision in 2007. Mayweather has gotten better since then, while De La Hoya is now 42, has not fought since 2008, and endured a stint in rehab for alcoholism. Though Oscar would probably love to avenge his loss to Floyd, not to mention get even for this social media shot from Mayweather, a fight between them is completely unrealistic. At least De La Hoya seems to recognize that.
More from Larry Brown Sports:
---