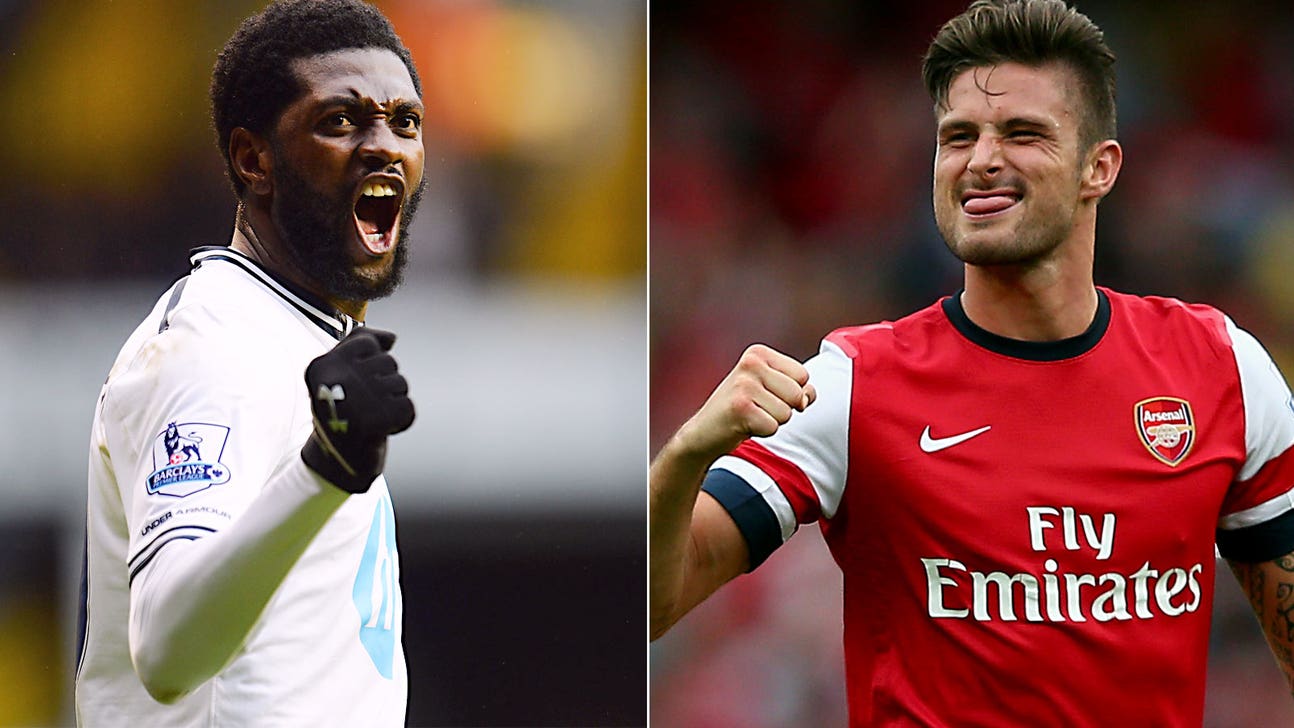 North London derby takes added meaning for struggling sides
Published
Mar. 15, 2014 2:46 p.m. ET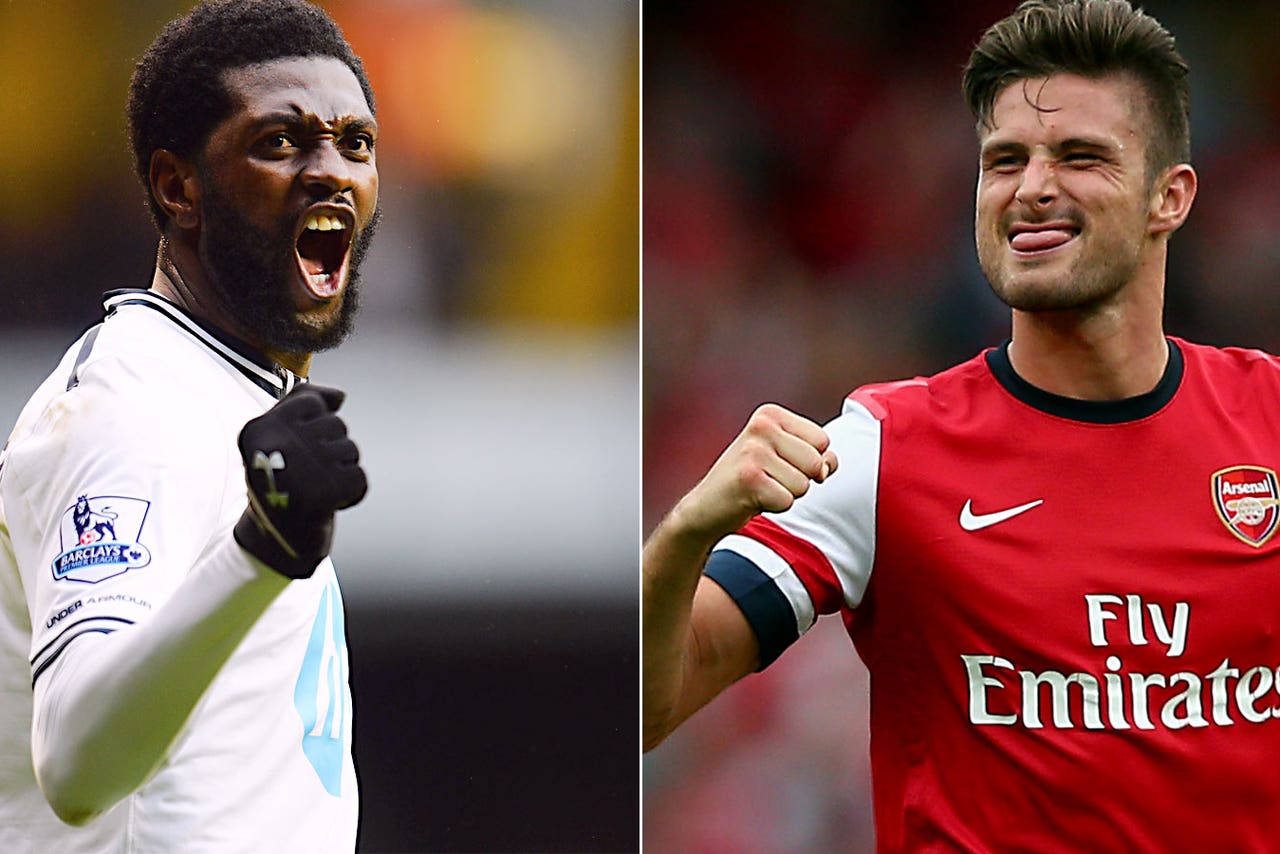 Arsenal cross North London to face their archrivals Tottenham in a pivotal test for the flailing Gunners (live, Sunday, 12 p.m. ET). Eliminated from the UEFA Champions League Tuesday at the hands of Bayern Munich and sitting third behind Liverpool and Chelsea, Arsenal's title-charge is fizzling, and they badly need a win over a Tottenham side that is desperately trying to claw their way back into the top four.
Both teams are reeling to say the least. Last time out in the league, Stoke tripped Arsenal up at the Britannia after a performance that was widely panned. The Gunners were knocked out in Munich by a vastly superior Bayern side that never had to get out of second gear and it looks as if the only trophy Arsenal can now seriously challenge for is the FA Cup. Arsenal's recent record at White Hart Lane is also grim: they are winless in five league games there, without a win since 2007.
Spurs, mind you, aren't much better. They melted down at Stamford Bridge last weekend with Chelsea shipping four past them. It was an error-strewn match that at times approached high comedy, and after the game, manager Tim Sherwood let fly with both barrels in a rant that quickly went viral claiming his team was gutless.
"There's a lack of character, too many of them are too nice to each other, the club talks about fourth - wake up." said Sherwood after the match at Stamford Bridge. "You won't finish in the top four if you don't beat top teams. You're miles away unless you beat the top teams."
He doubled down Wednesday despite some criticism in the press over his tactics, saying he was not a babysitter.
"A lot here are playing for their future and they realize that now," Sherwood urged. "They are all men. I know the DNA of the guys. I know the ones I can trust and the ones I can't."
That didn't have the desired effect: Spurs were skunked 3-1 by Benfica Thursday in a dismal match that left them with a big battle to remain in Europe. They were helpless on set-pieces, looked in disarray at the back and slunk out of their own stadium to boos.
Most of those men will line up Sunday against a depleted Arsenal side that appears to be ripe for the plucking. The Gunners lost yet another key player with the news that Mesut Ozil will miss at least four weeks with a serious and significant hamstring injury. Arsenal have little room to maneuver with a number of high-profile talents -- Aaron Ramsey, Jack Wilshere, Theo Walcott -- all long-term absentees.
"I am concerned that this happens," Wenger said, quoted in The Guardian. "If you look at our overall injury list going into such a decisive part of the season, we have no Wilshere, Ozil, Ramsey and we went to Bayern without Gibbs and Monreal. It's very difficult to find an obvious reason why."
But there's also a lot of pride at stake here as well. Arsenal fans notoriously celebrate "St. Totteringham's Day," which is the day upon which Tottenham are mathematically precluded from finishing above them in the league table. That's a celebration that's lost a bit of its bite of late -- in the last two seasons, Arsenal have needed the final day to secure their place in the top quartets.
But the players know the pressure to win this derby. Speaking to Arsenal.com, Lukas Podolski acknowledged the fight ahead.
"This is important for us," said Podolski. "We must fight for the club, for the fans and I think this is an important game so I look forward to Sunday now. We want to go there, get the three points and drive back home."
Spurs have a fairly full squad to pick from with only Michael Dawson absent after trudging off injured last Saturday. Younes Kaboul is available after having his red card, picked up against Chelsea, overturned.
In this battle between the wounded and the ragged, one might tip the Gunners. But in this messy season for both North London sides -- who have aspired for so much only to fall so short -- nothing can be taken as a given.
"Everybody at the club is focused for this game and for the end of the season to make a period where you turn your season," Wenger told reporters on Friday. "We have the strength. There are moments in a game and there moments in a season where you have to be there. With the season that we have in front of us now everyone game is a final for us."
---