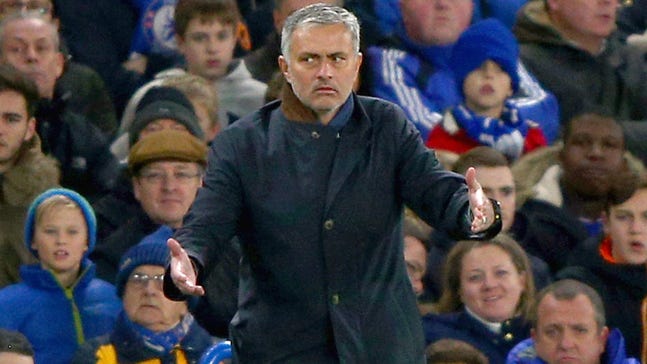 Mourinho 'concerned' as Chelsea's top four chances fade
Published
Dec. 6, 2015 6:46 a.m. ET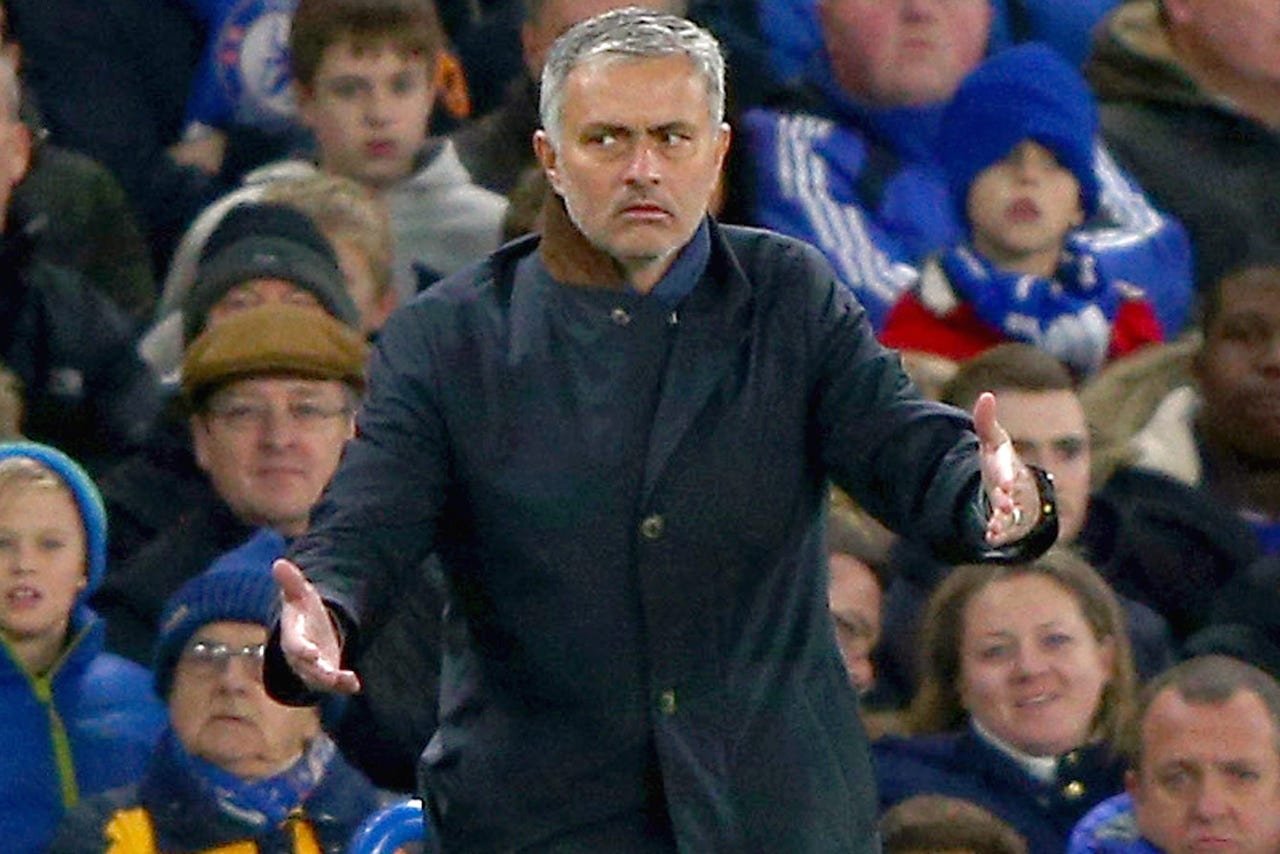 Under-pressure Jose Mourinho insisted Chelsea did not deserve to lose to Bournemouth – and now feels the club's realistic target this season is to finish in the top six.
The Premier League champions have endured the most dramatic of collapses this season, with Saturday evening's 1-0 defeat to the Cherries their eighth of the season so far – and fourth at home.
And speaking to Sky Sports after the game, a downbeat Mourinho said: "We didn't deserve to lose. Our opponent – in the period that they thought only of defense – managed to get a goal and there was a clear mistake from the referee.
"I think it is a clear handball and penalty with the score at 0-0. In the first half we were not aggressive enough, in the second half we arrived in dangerous positions a lot of time with a lot of crosses from the right hand side from Ivanovic.
"They played in a way that some call intelligent, some say is not fair play. They were taking time, calling for the medical department and drinking water like it is basketball time out."
Mourinho added: "I am concerned of course. There is no chance that Chelsea will be fighting relegation. That is not the problem. It is that our objective is to finish top four. Before this game it was realistic to think that our quality would take us out of this position, but maybe now we have to think about top six.
"If our players are not able to give the maximum every day that is a problem. If you analysis match after match there are a few layers where it is difficult to be consistent. You think there is evolution, but maybe it is just one moment in which they are good."
Speaking to BBC Sport, Mourinho added: "The result is not fair. In the first half we were soft and did not press and were not aggressive and were not intense. In the second half everything changed. We were aggressive, created chances and had crosses and a clear penalty that the referee did not see. That is the game. In the moment when our opponent were thinking just about defending a clean sheet they cross the halfway line for the first time and scored.
"If it was offside it is another episode that goes against us, but I did not see it.
"Even in the last few minutes, we had two strikers on the pitch and not one got close to touching the cross.
"It is really disappointing because the team was playing better and more confident and we did not expect to lose. But there is no time to be crying – in three days time we have an important game (vs Porto) in the Champions League."
---
---