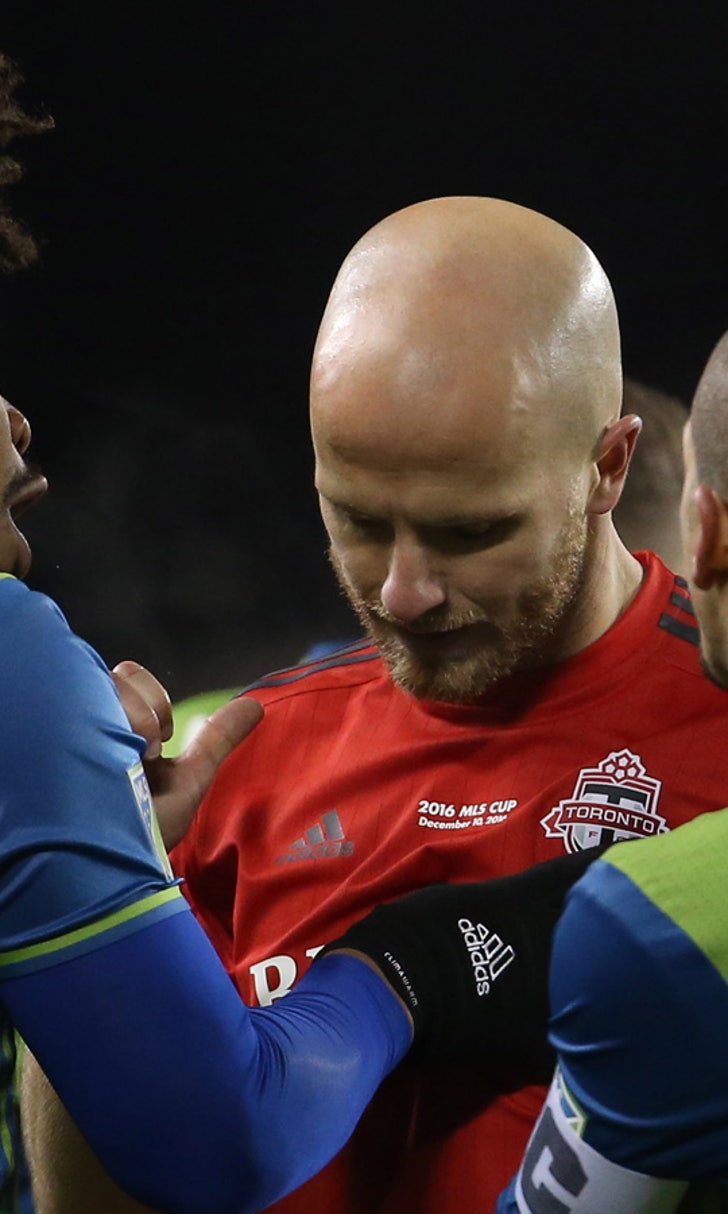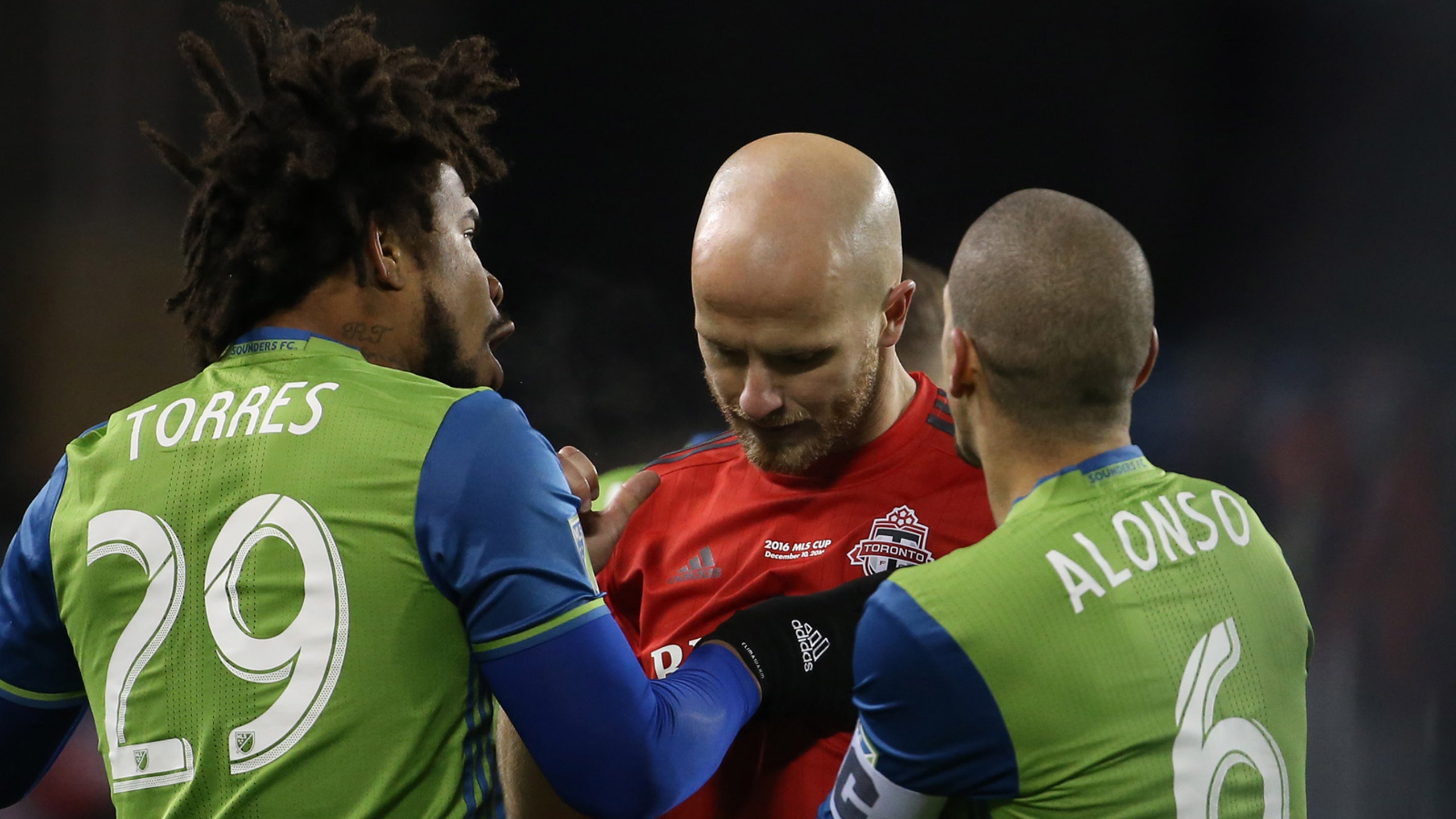 Michael Bradley and Ozzie Alonso were so good they turned MLS Cup into a defensive battle
BY Caitlin Murray • December 14, 2016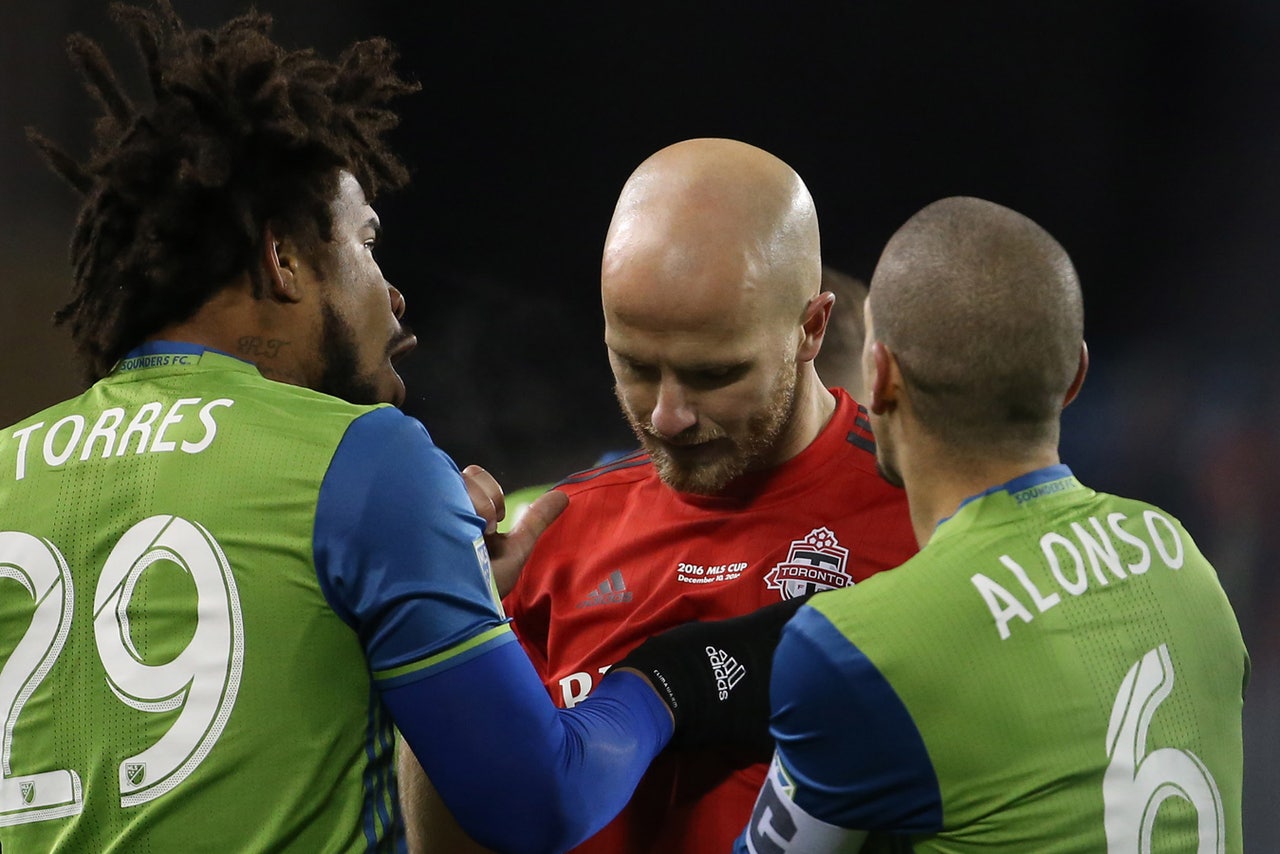 We thought that MLS Cup would hinge on the magic of each team's most creative player: Sebastian Giovinco for Toronto FC or Nicolas Lodeiro for the Seattle Sounders.
But the match turned into a chess match and a defensive battle, with neither Giovinco or Lodeiro being able to impose himself on the match. Everyone was looking for that one moment where they could create something out of nothing, and it never came.
That is largely down to the men responsible for stopping them both and keeping the fireworks to a minimum: Michael Bradley for Toronto and Osvaldo Alonso for Seattle.
It's not often that defensive midfielders take over the spotlight, but that's exactly what happened in a close, tense affair that ultimately went 120 minutes with no goals scored before the Sounders won on penalty kicks. Both players were relentless in their pursuit to control the midfield and cut out chances for the other side.
Bradley was perhaps Toronto's best player of the evening. Of course, that's a bit of a double-edged sword – Bradley was all over the field and excellent in snuffing out everything the Sounders tried to do, but he stood out because Toronto's potent attacking force fell far short of what we've come to expect.
Some credit for that, however, belongs to Alonso, who wasn't able to get into as many key spots as Bradley, but played with fearless grit and he successfully worked to frustrate and break up the Toronto attack. He cut out TFC's advances and cleared the ball out of danger, not to mention playing a key connecting role in transition.
With Alonso and Seattle keying in on him, Giovinco managed six shots, but five of them were blocked and three of them came from speculative positions outside the box. Alonso – along with a monster performance from centerback Roman Torres – mostly kept Giovinco away from dangerous goal-scoring areas.
All the more impressive is that Alonso did it through injury. He sprained his knee coming into Saturday's final, but started and played at full speed. Coach Brian Schmetzer later told reporters that the midfielder had to take eight painkilling shots in his knee that evening – four before the match and four at halftime.
None of this is to say Giovinco and Lodeiro were irrelevant. Even Bradley and Alonso couldn't totally take either of the creative attackers out of the game.
Lodeiro's efforts may have not resulted in the Sounders landing a shot on target – they are the first team in an MLS Cup to miss the frame entirely – but he still did his part to help the Sounders to hold onto possession for stretches throughout the match. It did not result in goals, but it was key in relieving some of the pressure Toronto was building up in their relentless, suffocating attacking style.
For Giovinco, he was muscled off the ball a lot and he never quite settled into a rhythm, but he also drew much of Seattle's attention. He was able to draw defenders and stretch the back line at times – although Torres was almost always there, perfectly positioned, if not centerback Chad Marshall.
For all the efforts from Lodeiro and Giovinco, the stars of the midfield were Bradley and Alonso, though.
Alonso was gutsy and proved himself to be perhaps the league's top defensive midfielder. He continued the good form he had this year, particularly after the Sounders started their epic turnaround, where he has been effective, smart and one of the league's most efficient passers.
Bradley is less of an out-and-out defensive midfielder, but he was all over the field, making clearances in the box, dispossessing Sounders players in the midfield, and disrupting the Sounders at every turn. He was also key in driving the Toronto attack forward, and his stats speak for themselves, with the lead in touches and completed passes.
As the captain for the U.S. national team, Bradley has often been criticized for his performances, but his 120-minute shift he put in on Saturday may go to show that he can be excellent in the right role. His missed penalty kick in the shootout shouldn't overshadow his contributions, which were the best and most consistent of the match's duration.
It maybe wasn't the MLS Cup everyone was hoping for. There was no Giovinco vs. Lodeiro battle to decide the winner. But without any goals scored, Bradley vs. Alonso turned out to be a riveting bit of tension.
MORE FROM FOX SOCCER: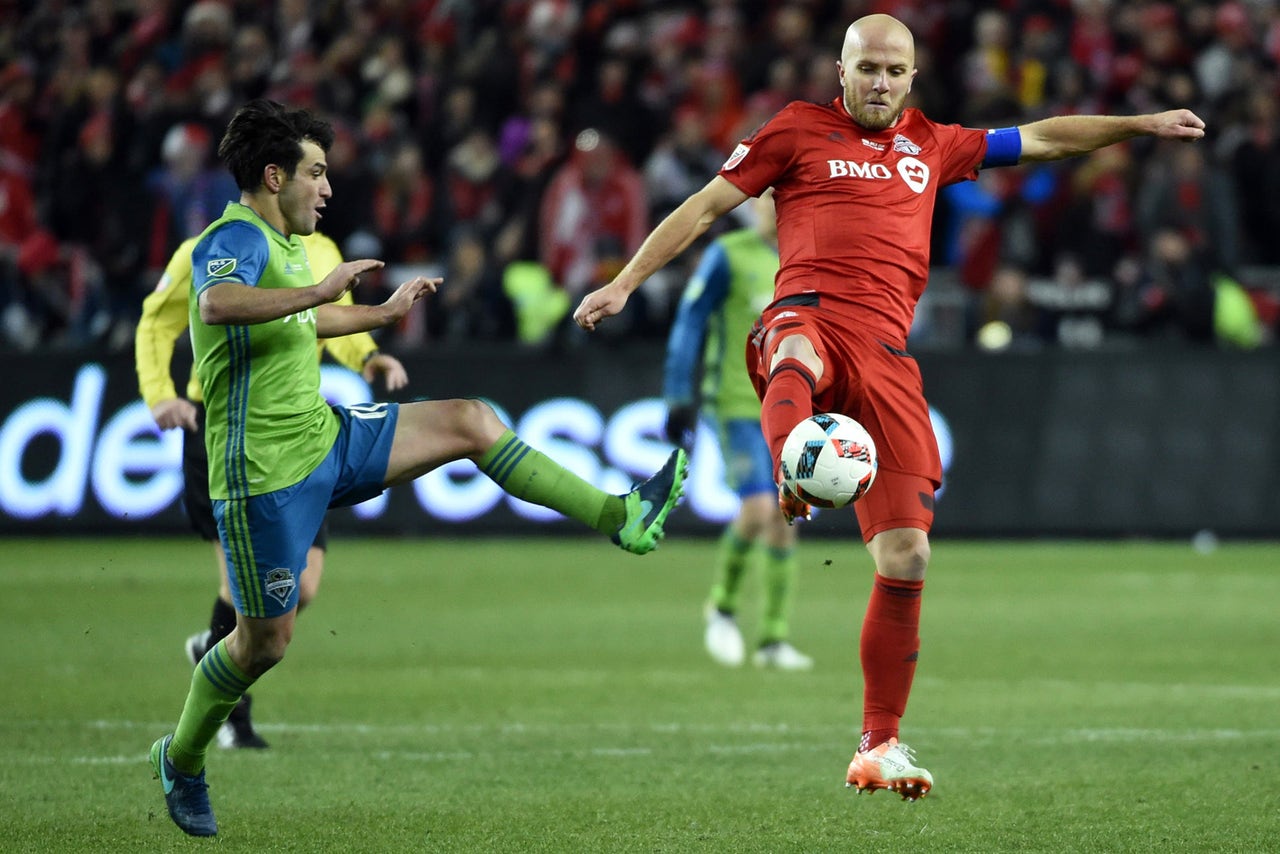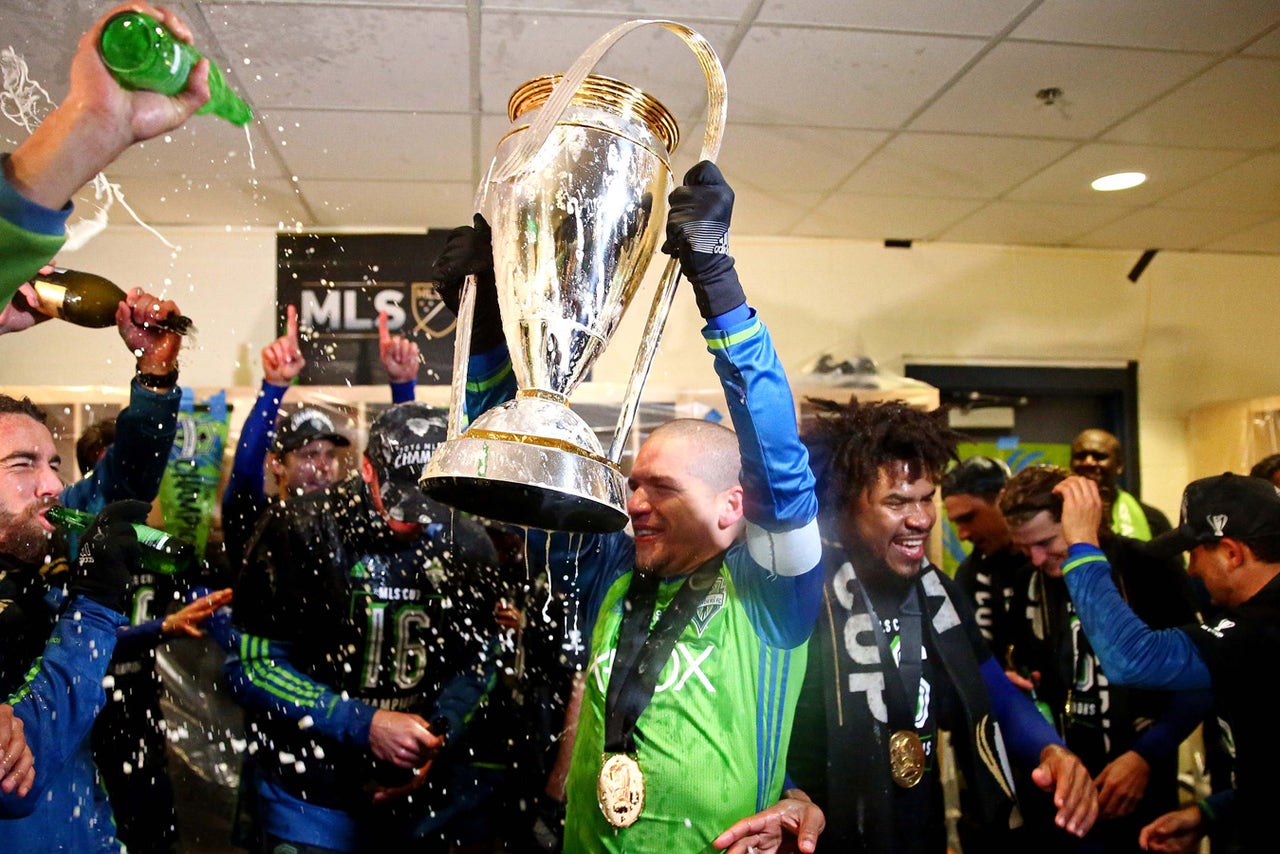 ---
---