Man. City
Man. City
Manchester City's midfield is a disaster and Pep Guardiola hasn't been able to fix it
Published
Jan. 15, 2017 11:33 a.m. ET

Manchester City went to Goodison Park on Sunday and asked Yaya Toure and Pablo Zabaleta to man the midfield. To the surprise of no one, it didn't work. It didn't even work a little bit. And you don't have to take my word for it because the giant scoreboard flashing "EVERTON 4, MANCHESTER CITY 0" made it plenty clear.

The Citizens were a mess. Sergio Aguero wasn't spectacular in front of goal like he usually is and John Stones and Nicolas Otamendi were problematic again -- Stones' bad giveaway on the last goal and Otamendi keeping men onside repeatedly -- but this match can't be chalked up to them. City's problems as a whole can't be blamed on the defense or the forwards. This is a midfield problem and, if you're a Manchester City fan, it should terrify you because not only are you a disaster in the middle of the pitch, but Pep Guardiola doesn't appear to know how to fix it.

This isn't the first time City's midfield has been run over. It's been a theme, especially of late. It's why the Citizens have gone from top of the table on Oct. 29 to fourth and 10 points off the lead. They've now lost four of their last eight and have conceded 12 goals in those losses.

Manchester City just don't have the players to make their midfield function. There's a reason why Guardiola looked at his team early in the season and said that Ilkay Gundogan had to be fit for the Citizens to challenge for the title, and why they've looked so inept since he was hurt. Because in Gundogan's absence, City have depended on Fernandinho, who keeps racking up red cards and is now on a four-match suspension for his repeated transgressions. Or Fernando, who to be blunt, isn't very good and his injuries haven't helped. Then there's Fabian Delph, who Guardiola doesn't rate and for good reason.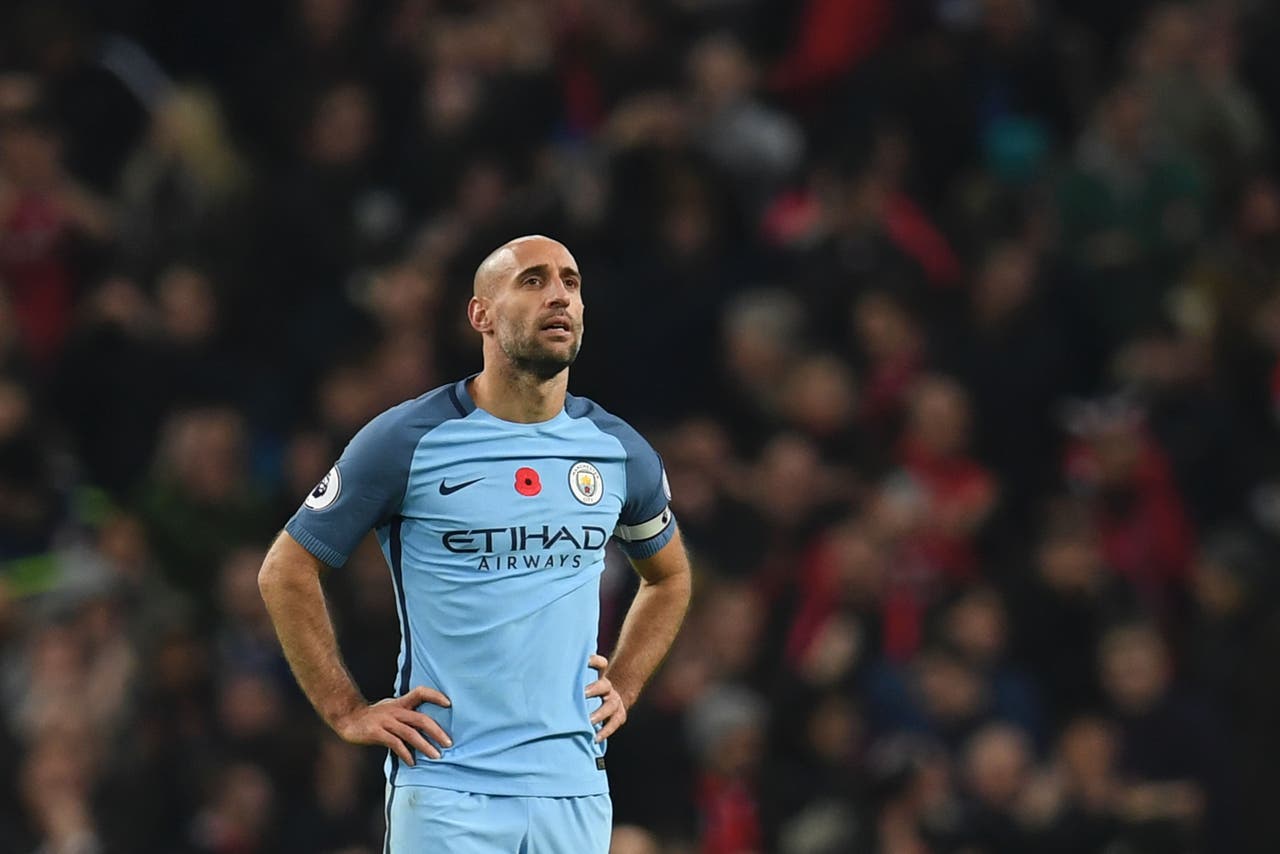 With that mess, Guardiola had to turn to Zabaleta and Toure against Everton. That's not particularly comforting seeing as Zabaleta is a fullback and Guardiola spent the first months of the season feuding with Toure. Just a few weeks ago, neither was in contention to play in the midfield and now they're playing there together.

Zabaleta put in an admirable shift, especially midweek in the FA Cup, showing uncommon understanding for a player in a new position, but he was still in a new position and that showed. He got caught behind the ball too often and failed to be proactive enough to cut out threats before they became especially dangerous in other times. Meanwhile, Toure has limited range at this point in his career and players ran right by him. The duo's lack of speed, be it with their legs or their minds as Everton closed them down, led to repeated disaster.

By the second half, Kevin De Bruyne was playing so deep that he might as well have been another midfielder, but that only helped so much. Again, he isn't a central midfielder capable of doing the dirty two-way work. And that appropriately summed up City's problem -- their best attacking player is asked to do a job he can't do because, frankly, anyone and everyone is being asked to be the solution in the center of midfield.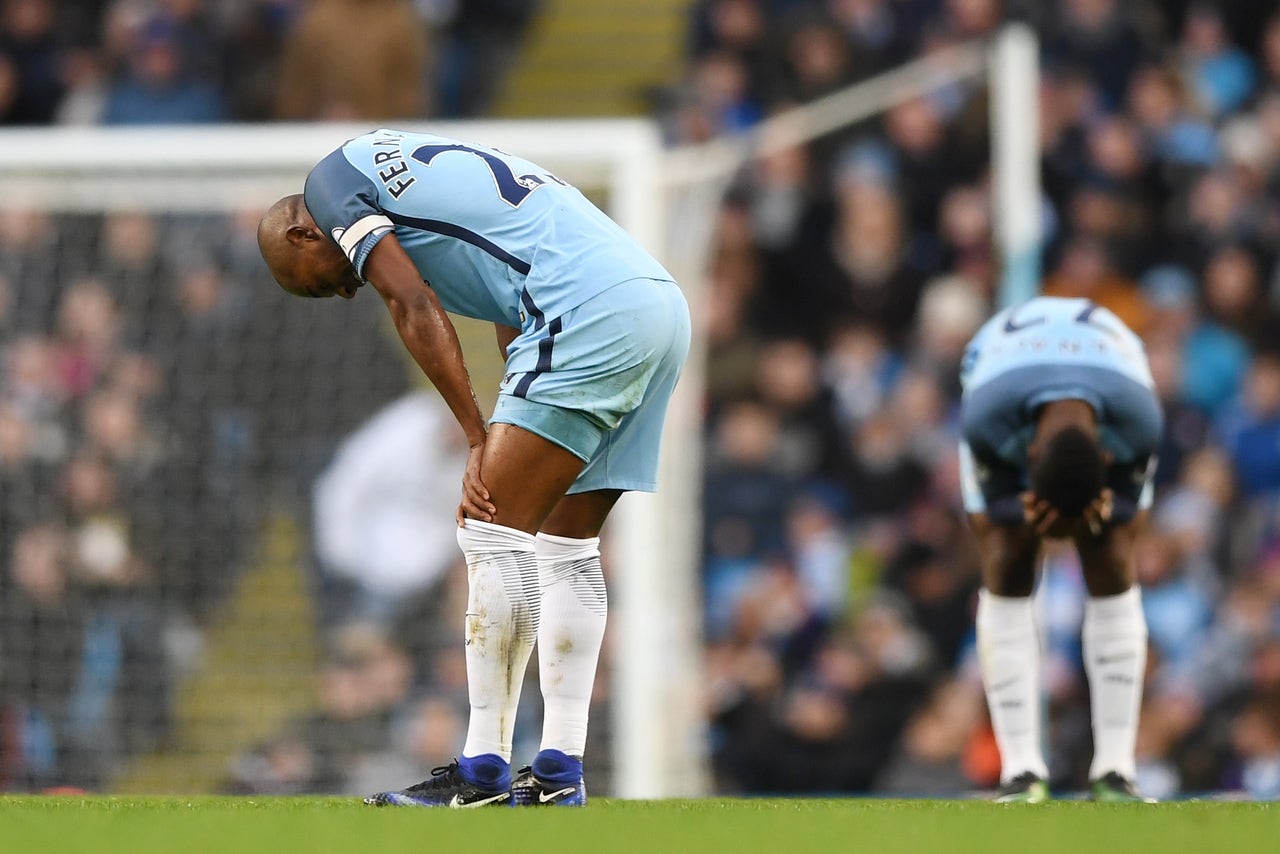 Obviously, central midfielders are vital. They may be the most important players on the pitch and that's for your average manager. For Guardiola, whose entire philosophy is predicated on control, they're even more important. They dictate the match, on the attack and in defense. Without terrific central midfield play, it all falls apart. And he had the likes of Sergio Busquets, Xavi Hernandez and Andres Iniesta in the center of the park at Barcelona, then Arturo Vidal, Thiago Alcantara, David Alaba, Philipp Lahm and Xabi Alonso at Bayern Munich, so all he's known is total control and magnificent central midfield play.

That's what makes Manchester City's lack of options so puzzling. Guardiola should have known, more than anyone, how important having great central midfielders are. He may not have expected Gundogan to get hurt or Fernandinho to be a red card machine, but he couldn't have looked at his City midfielders before the season and thought, "these guys can dominate a match."

Guardiola has tried to compensate for his midfield problems, changing formations and personnel. He's adjusted his style and had his teams playing anywhere from manically attacking to dreadfully boring, trying to hide his issues in the center of the park the best he can, but to no avail.

Maybe Manchester City will hit the transfer market and buy the cure to their ills in January. Or maybe Guardiola will keep trying to pull people from other positions, change tactics, or any other internal solution he can come up with. But this midfield is a problem and it's one that probably won't find a real fix this season. It's too much to fix all at once. It's a disaster.


---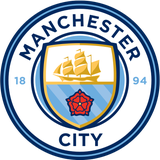 Get more from Man. City
Follow your favorites to get information about games, news and more
---