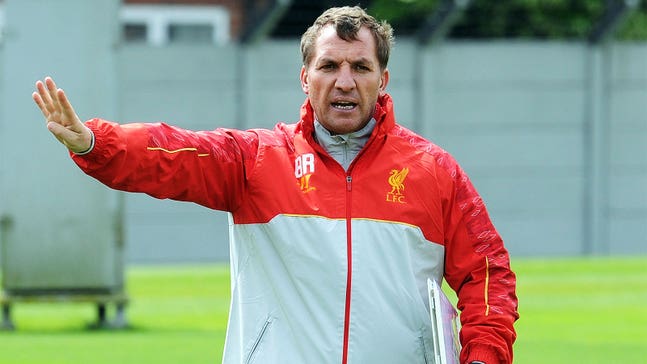 Managers welcome idea of Premier League B teams in League Three
Published
May. 9, 2014 10:12 a.m. EDT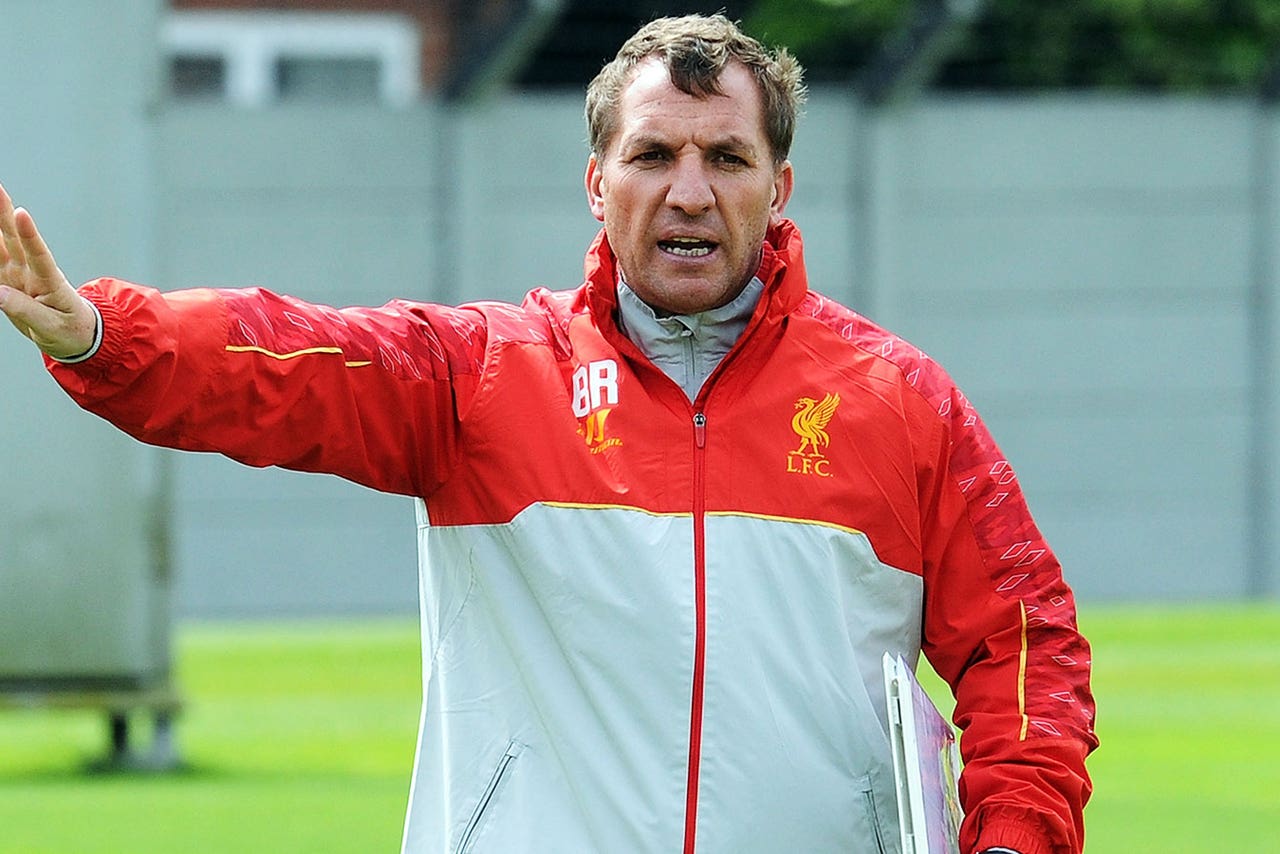 Liverpool manager Brendan Rodgers has thrown his support behind Greg Dyke's controversial plan to introduce Premier League B teams into a new 'League Three' from 2016/17.
Football Association chairman Dyke has found himself facing a furious backlash for the plan, which was one of a host of England Commission proposals unveiled on Thursday aimed at boosting the number of English players at the top of club football.
However, Rodgers has bucked the trend of criticism by revealing it is an idea he has long been a "big advocate of".
The 41-year-old, who spent much of his early coaching career overseeing youth development at Reading and Chelsea, told TalkSPORT: "It's something that I've thought for years that should happen. It's one I'm a big advocate of.
"I've worked in development for nearly 15 years and I look at the investment; there's a huge investment that's been put into young players in this country, and there's a huge investment that's been put into coaching.
"We're talking 300-odd million pounds in coaching for young players to come through, and yet we look at the numbers and the stats and they'll tell you that there's only over 30 per cent of young (English) players that are getting an opportunity in what is the most competitive league in the world, so we have to find a way to give them the opportunity.
"Because as much as what we've done with the schedule of the under-21s, it doesn't bring the competition, the competitive nature, that's required for you as a manager to assess a young player.
"People will always talk about the tradition of the game here in this country, but one of the things that's most constant is change and you have to look at ways in which you can be better and giving young players a chance. And I think that the B league, however it is formed, is something that's very important to give young players that competitive football."
Rodgers believes change needs to happen as, at present, he feels that young players are simply being "paid to fail" due to lack of opportunities.
He added: "We've got to create an environment where young players are really striving, they see that there's a reward there. Because I think in this country what's happening with young players is we're paying them to fail.
"That's clear in the numbers, because there's not so many coming through.
"And it's not about talent, I've worked with European players and British players all my life, and British players are technically as good as any players in the world, but what we do have to do is find the opportunity for them and give them hope that they are going to get that chance, and I think playing in B football gives them that opportunity."
A host of Premier League managers gave their support to the idea, but there was a backlash from some fans.
Nearly 20,000 people signed a petition against plans for League Three within 24 hours of Dyke's proposal.
The petition was started by 21-year-old Grimsby fan Lewis Horwell, who said Dyke's plans would "ruin years of tradition" if implemented.
But Ryan Giggs, who came through the youth ranks at Manchester United, where he is now playing his 24th season, disagrees.
"I think I would support it," said Giggs, who is now interim player-manager at Old Trafford.
"Speaking from my own experience, I remember playing at Old Trafford for the reserves when I was 15 or 16 against Everton at 2pm on a Saturday afternoon.
"I was playing against men and it helped me. It helped you physically, mentally and it definitely brought me on.
"Rather than playing against players of their own age when it is all about technical ability, which is obviously important, you would be coming up against men at an early age and that would prepare you for what is the fastest and quickest and strongest league in the world. I can only speak from my own experience and it definitely helped me."
Giggs' former team-mate Mark Hughes, now manager at Stoke, also gave his backing to the idea.
"The devil will be in the detail and how it is implemented, but for me it is something that needs to be done because good young footballers aren't getting the experience they need," Hughes told a press conference.
"The academy system is good to a point, but there needs to be something after that for them. We took Marc Muniesa in the summer from Barcelona, having played for their B team.
"He has come here and is now a Premier league player. The B team system has certainly aided him. There are concerns of course, as there is with anything, but for me, if it is rolled out correctly then it will be beneficial to everyone."
Steve Bruce, who played alongside Giggs and Hughes at United, thinks B teams would help give young players at the top clubs more of a chance.
"We have to admit that these big super clubs have a wealth of players and can only name 25 (in their Premier League squads)," the Hull boss said.
"What do you do with the rest? I think it's a decent proposal rather than letting them all out on loan. Why not have Man City's B team playing in the lower divisions?"
Cardiff boss Ole Gunnar Solskjaer thinks the current system of blooding youngsters in under-21 games is only beneficial to a certain extent.
"It is not an easy transition from being a youth player to being a first team player," said Solskjaer, who coached Manchester United's reserves for two and a half years.
"That pathway, for many players, is difficult, but the best ones go through. The players need to be challenged against men. You can't play youth football for too long."
Tim Sherwood, who was in charge of Tottenham's Under-21s side before becoming first-team head coach, supports Dyke's B team plans.
"I think it is the way forward," said Sherwood, who has introduced a number of youth products into the first-team this season. It is something I have been banging on about for three years now.
"Obviously there are implications for the teams in the lower divisions but if we are trying to improve the number of England players playing in Premier League sides they are going to have to be exposed sooner or later."
---