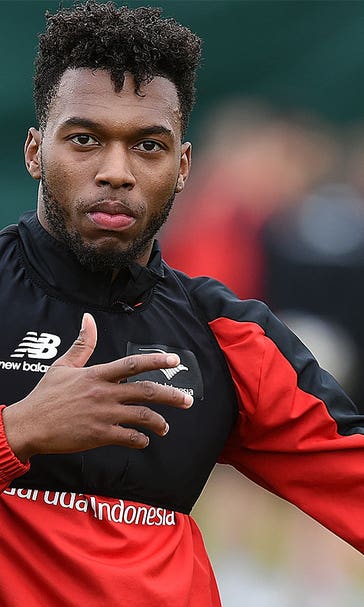 Liverpool's Sturridge in contention for Manchester City clash
November 19, 2015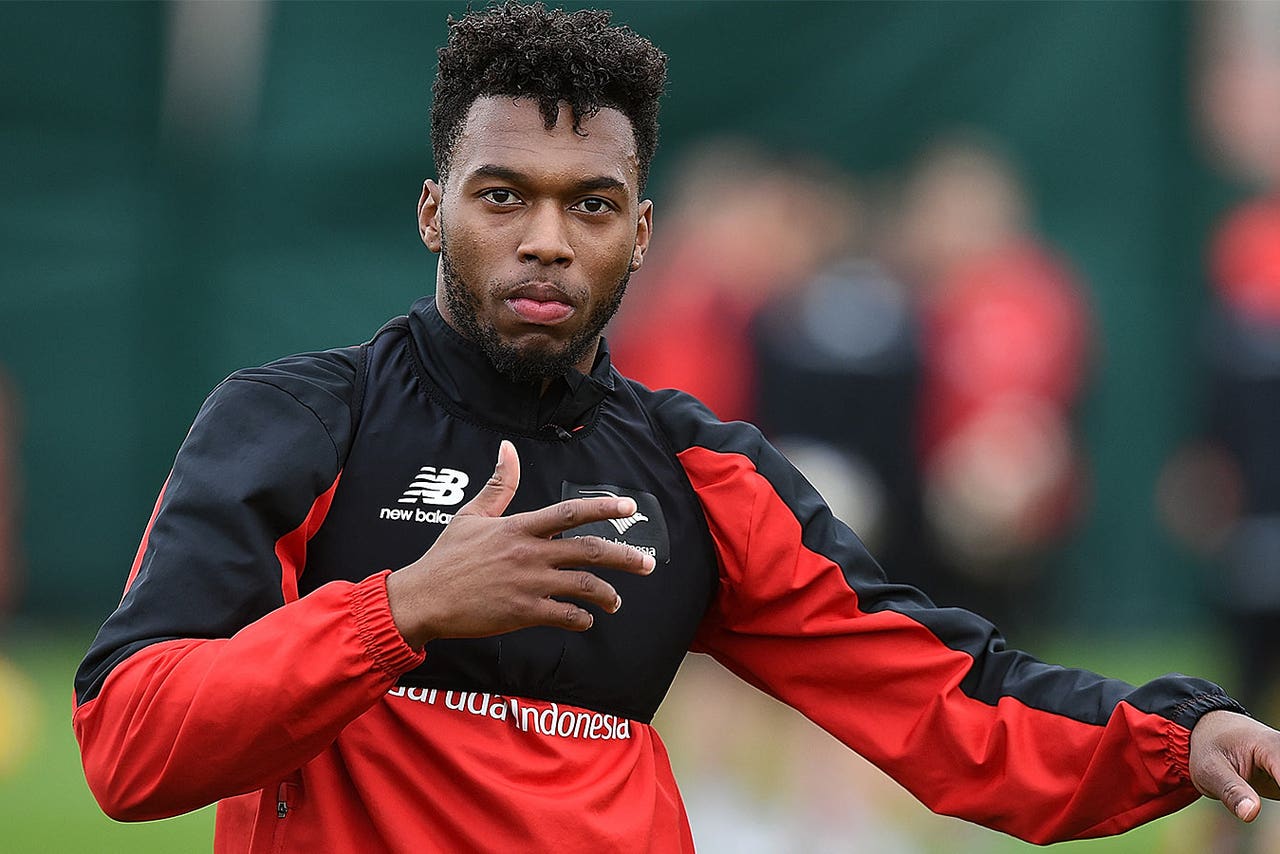 Liverpool manager Jurgen Klopp has not ruled out Daniel Sturridge for Saturday's trip to Manchester City - but he insists the striker has to put in more hours on the training ground to prove his long-term fitness.
The 26-year-old has played just 242 minutes across three matches this season after recovering from hip surgery which ruled him out of the final six weeks of the previous campaign.
He has not featured since playing 90 minutes in the Merseyside derby at Goodison Park - Brendan Rodgers' last match in charge - in October after a collision with Jordon Ibe in training sidelined him with a knee problem.
Sturridge rejoined the full squad for training on Tuesday but Klopp has still not decided whether to include him.
"He is as fit as he can be after a long break. Of course he is not at 100 per cent and of course we have to see," said Klopp.
"Today was the third full exercise with the team after four and a half, five weeks' break - I'm not sure Liverpool had that long a break in the summer.
"For four and a half weeks he has not trained; not cycling, running, not, not, not.
"But because he is that skilled a guy maybe we should.....(include him at the weekend).
"As a striker sometimes five minutes are enough and I have to decide this tomorrow.
"I don't know what I will do when I build the squad, I have to think about it.
"Everyone wants to see more of him on the pitch so you have to train but we have to find the right balance."
Sturridge's issue has never been his ability - scoring 42 goals in 72 matches for the club - but his ability to stay fit.
The surgery he had in May was designed to clear up previous longer-term issues with calf and thigh and his latest injury was purely accidental, although his recovery took longer than anticipated.
Klopp now just wants to see the striker put the hours in on the training ground at Melwood to ensure he is ready for the challenge which lies ahead in the remaining six months of the season.
"His quality is outstanding, we don't have to talk about this, but everyone needs training," he added.
"The problem with Daniel's quality is that everyone can see it, it is obvious and he is an unbelievably strong player.
"We have to think about him but, for example, we can take him to Manchester and he can train around the game.
"He has to train now, that is for sure."
Klopp is hopeful of having captain Jordan Henderson, who has been out since mid-August with a heel problem and then a broken bone in his foot, back with the first-team group in the coming days.
And he also offered positive news on Mamadou Sakho, who sustained medial ligament damage against Crystal Palace immediately before the international break and was initially ruled out until January, with midfielder Jordan Rossiter returning to training on Sunday after a hamstring injury.
"Henderson is in a really good way. Next week maybe [he will be involved in] parts of team training," he said.
"Mama is good news too. It is not that serious as we thought in the first moment. We don't want to give a time scale.
Klopp had a visit this week from former Liverpool captain Steven Gerrard, on a post-season break from Major League Soccer with LA Galaxy, but the manager sought to play down their meeting.
"He is enjoying his holiday. It was good. I enjoyed the time together and we spoke about many things but if there is something to say about this it will be Stevie," he said.
"He doesn't want to play next week, he doesn't want to train next week as he's still on holiday.
"What I can say is if he wants to train he can, there is no question he can use Melwood as he has done for about 500 years, and then go back to LA and train and play."
---
---