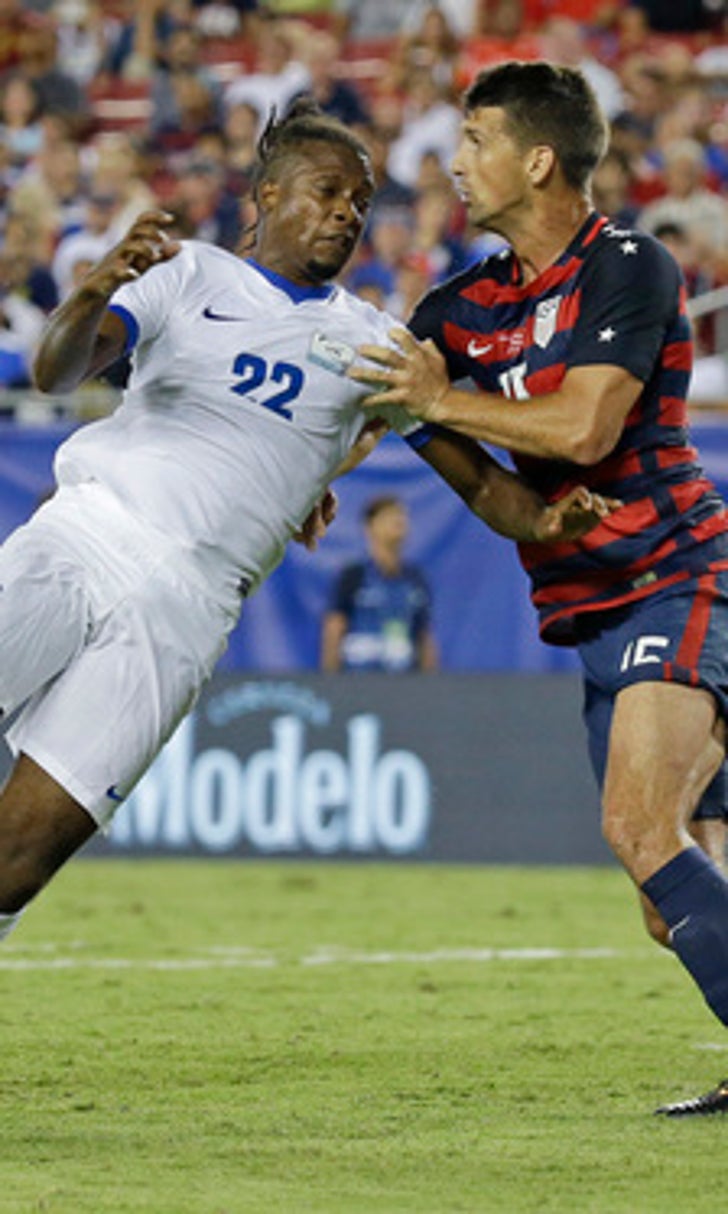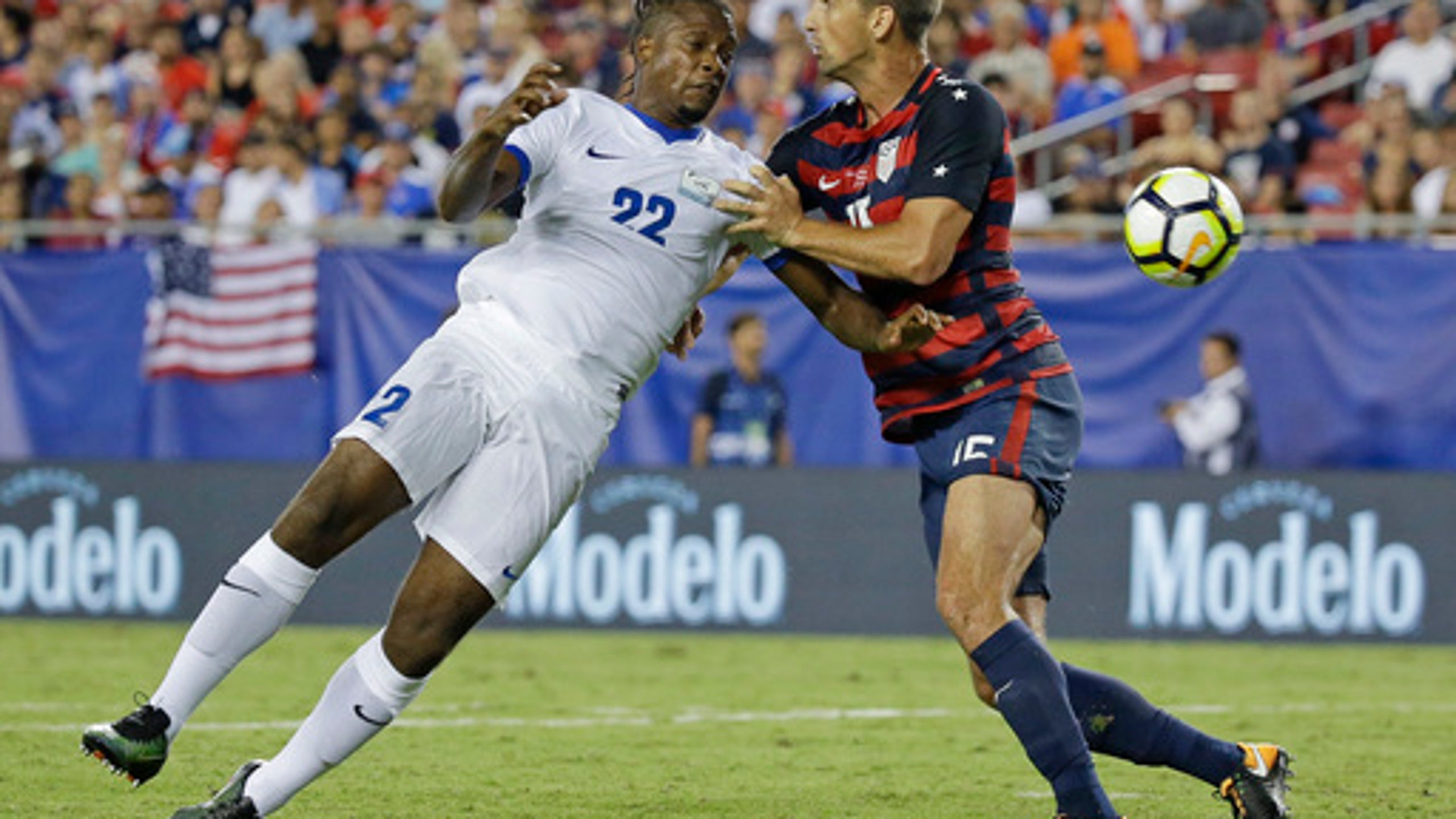 Lichaj trying to force way onto US World Cup qualifying team
BY AP • July 14, 2017
CLEVELAND (AP) There's plenty of stress for players trying to make the United States World Cup soccer team. Nothing like what Eric Lichaj has already faced this year, though.
The 28-year-old right back played his first game for the U.S. in more than a year at the CONCACAF Gold Cup on Wednesday, helping the team to a 3-2 victory over Martinique that tied the U.S. atop its group with Panama. The Americans conclude group play against Nicaragua on Saturday in Cleveland.
Lichaj joined the team after playing a crucial role in a tumultuous season for Nottingham Forest in England's Championship, the second-tier league in England behind the Premier League. He was voted Player of the Year by the team's fans and captained the team when its regular leaders were injured.
However, Forest needed to win its last game of the season by a comfortable margin to ensure it avoided relegation from the Championship to the third-tier League One. They scored a 3-0 victory over Ipswich Town to secure a place in the 2017-18 Championship.
''It was nerve-wracking to say the least. I don't want to experience that again, and I wouldn't suggest anyone else experience it. For myself, I care about the club and everything like that, and if we went down, there's a lot of staff members that probably would have lost their jobs,'' Lichaj said.
''I don't think there will be a game that will be more stressful that I'm going to play.''
Coach Bruce Arena has rested several of his first-choice players for the CONCACAF Gold Cup and selected a number of fringe players, including Lichaj. All are hoping to force their way onto the U.S. squad for the remainder of World Cup qualifying and next year's World Cup in Russia, should the team qualify.
Lichaj played six internationals in 2011 but has made just three appearances between then and last month. But with Arena returning to coach the team, Lichaj has been given another chance.
Lichaj played an important role in the second U.S. goal against Martinique, finding space on the right wing and delivering a pinpoint cross that Jordan Morris converted. He said his attacking ability is something he's working on.
''It's something in my game that's probably not my strongest point,'' he said.
''I always think, `What if something happens and I have to get back?' That's how my mindset is a little bit, but sometimes I know I need to trust my players on the ball and just make more overlapping runs and I'll probably get more assists.''
Though he is primarily a right back, Lichaj has also played left back, and his versatility could be helpful as he tries to force his way into the squad.
He is also hopeful his leadership skills and experience will prove useful for the United States.
''Hopefully for the U.S. team, I'm more vocal now,'' he said. ''This year's experiences have helped me be more vocal, so I want to relay that here and make sure everyone hears me, especially in the tough moments.
''I think the tough moments bring out the best in me.''
Lichaj's first goal at the tournament is to stay in the squad, as the team has the option of making roster changes for the knockout stage. He then has extra reason to try to help the U.S. win the Gold Cup.
''I haven't won anything in my career,'' Lichaj said.
''Hopefully I stay, hopefully we advance, and I'm hoping to stay and win the final.''
---
---