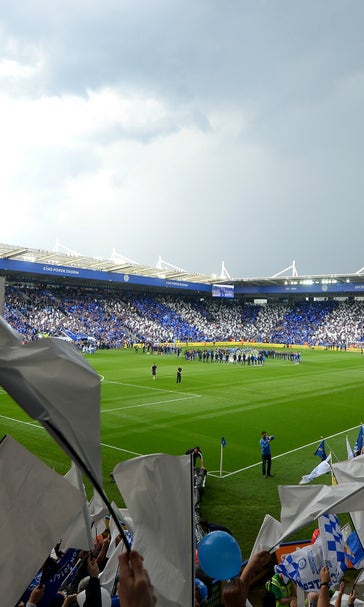 Leicester fan selling jars of air from Foxes' championship day
May 12, 2016

The Leicester City fairytale just gets better and better.
Five days on from lifting the Premier League title for the first time in their 132-year history in front of 30,000 faithful supporters, one clever eBay seller is hoping to rake in some cash from the indelible experience in the East Midlands by dealing a ... unique memento.
A commemorative scarf or t-shirt? No. A ticket stub? Nope. A match-worn kit? Try again.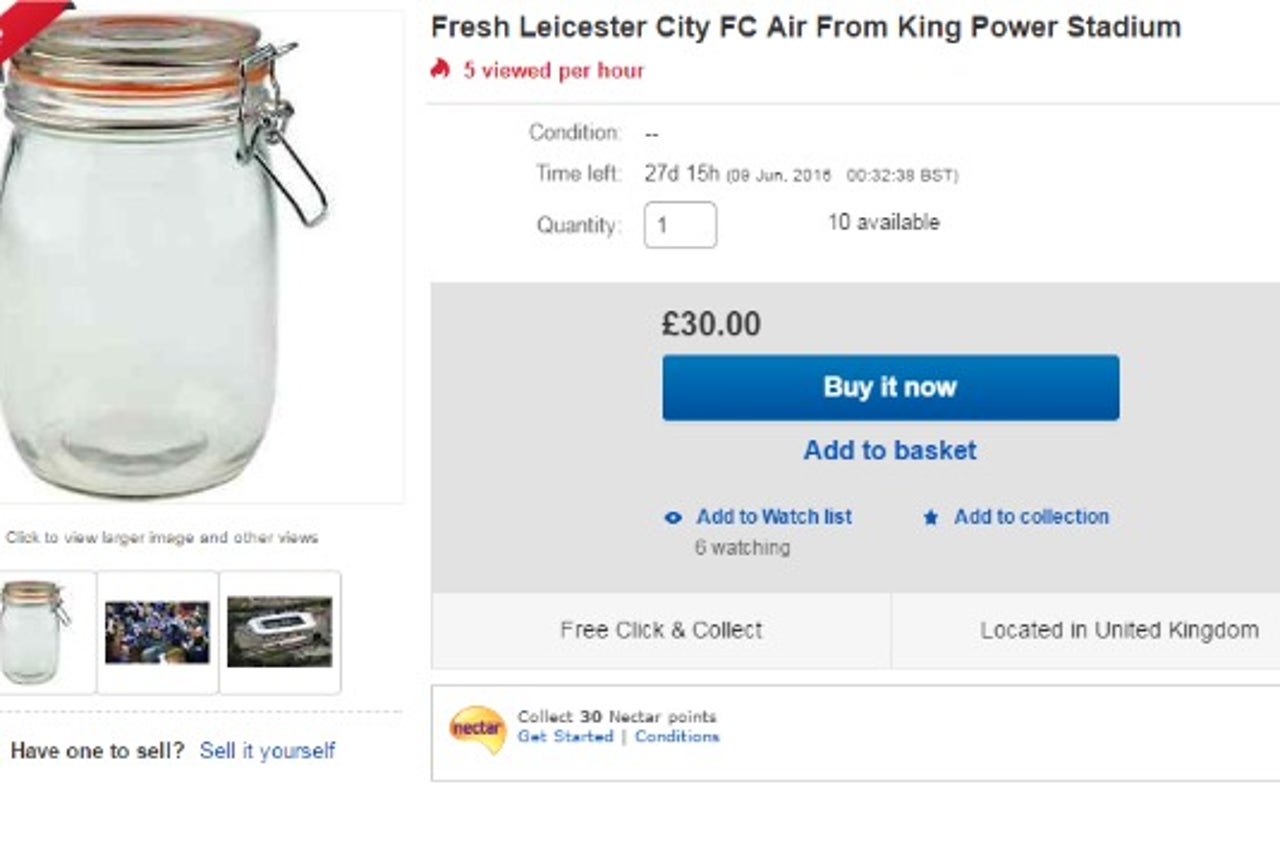 Rub your eyes, clear the smudge off your glasses. Do whatever you want. For £30 (or $43), a jar of air from the King Power Stadium can be all yours. Really.
"Take this chance to buy fresh Leicester City FC air, taken from the King Power Stadium area on the Premier League match winning day," wrote the trader in the description.
"Celebrate with the team by purchasing this pure, fresh air, taken from the heart of Leicester on our most proud of days.
"This is a once in a lifetime chance to purchase a 1 litre clip jar full of fresh winning air."
It remains to be seen whether this is purely a windup or actually a bona fide product. Either way, at the time of writing, two have already been sold with many, many more watching closely.
MORE FROM FOX SOCCER
---
---