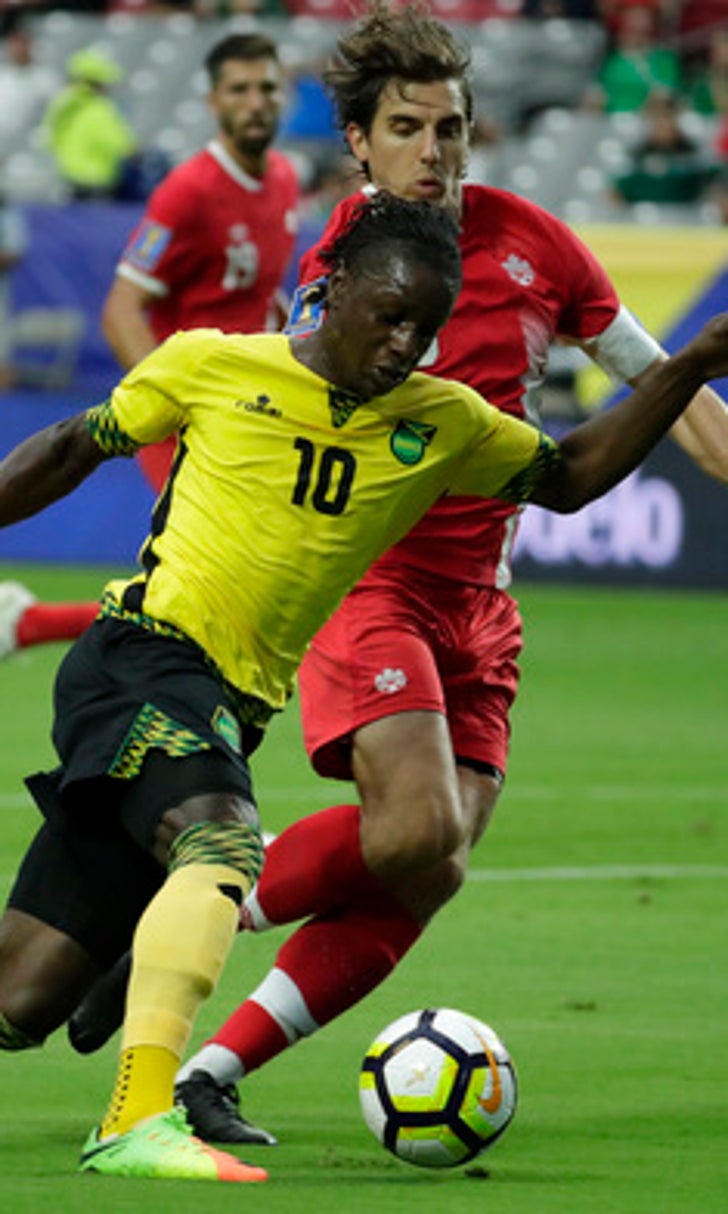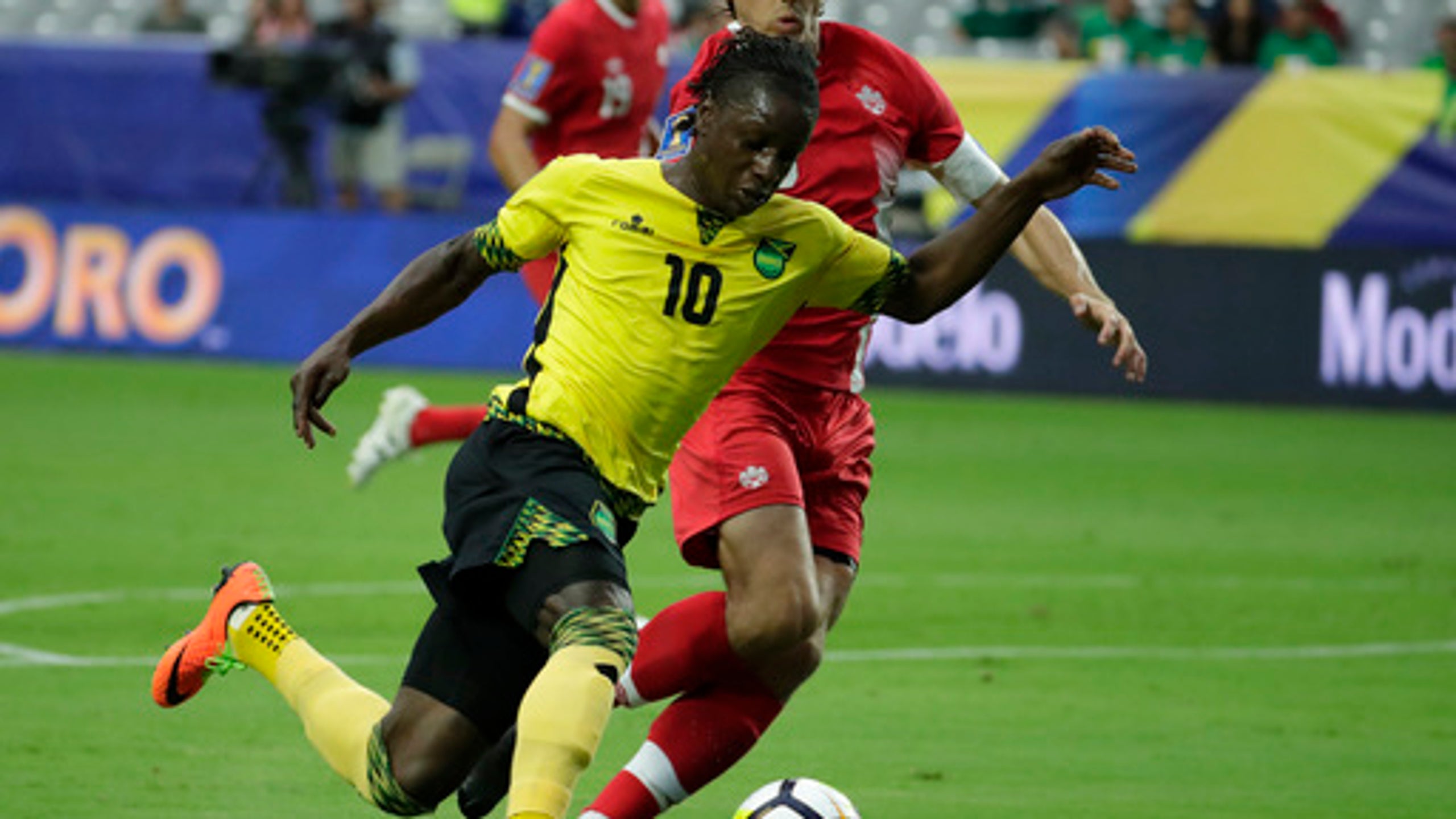 Jamaica scores early, holds off Canada 2-1 in Gold Cup
BY AP • July 21, 2017
GLENDALE, Ariz. (AP) Jamaica got an early goal from Shaun Francis and led the rest of the way, holding off Canada 2-1 in the quarterfinals of the CONCACAF Gold Cup on Thursday night.
Romario Williams put Jamaica up 2-0 five minutes into the second half.
Canada's Junior Hoilett scored on a soaring shot from well beyond the penalty area in the 61st minute.
In the semifinals Sunday at the Rose Bowl, Jamaica will face Mexico, a 1-0 winner over Honduras in the second game of the doubleheader.
Mexico beat Jamaica 3-1 in the Gold Cup championship match two years ago.
''In 2015 we had a more experienced team,'' Jamaica coach Theodore Whitmore said. ''This team is a more mixture of young and we're in a rebuilding process. They were hungry tonight for the victory.''
Canada was in the Gold Cup quarterfinals for the first time since 2009 and hasn't made it to the semis since 2007.
This was said to be Canada's best team in years but it had to play from behind virtually all night against the stingy Jamaican defense.
Hoilett's goal was only the second allowed in the tournament's four games by Andre Blake, who plays for Philadelphia and was named outstanding goalkeeper in Major League Soccer last season.
Among Blake's saves Thursday was one on a point-blank header by Alvis Powell. That shot came moments after Powell's left-footed attempt went just left of the Jamaica net.
It was that kind of evening for Canada in a match played before a sparse audience before the anticipated horde of Mexican fans began filtering in to University of Phoenix Stadium.
''The effort and drive to win and put a body in harm's way was there. For that I am extremely satisfied,'' said Octavio Zambrano, named Canada's coach just four months ago. ''Jamaica decided to drop back and give us the ball and then go for the counter. We did out part and they did theirs.''
Jamaica speedster Darren Mattox, who like Powell plays for the Portland Timbers, set up both of his team's goals.
Mattox's cross six minutes into the match found Francis, from the San Jose Earthquake, wide open. Francis drilled the shot into the net just left of Canadian goalkeeper Maxime Crepeau.
In the match's 50th minute, Mattox controlled the ball inside against a tight defense, then passed to Williams, who lined the ball into the net from just outside the penalty area.
Canada had the ball almost all of the rest of the game, breaking through when Hoilett's shot from sailed over everyone between him and the net, settling in the upper right corner of the net, just past Blake's outstretched arms.
The Canadians had 13 shots on goal to just seven for Jamaica. The Canadians also dominated the ball, possessing it 64 percent of the game.
---
---