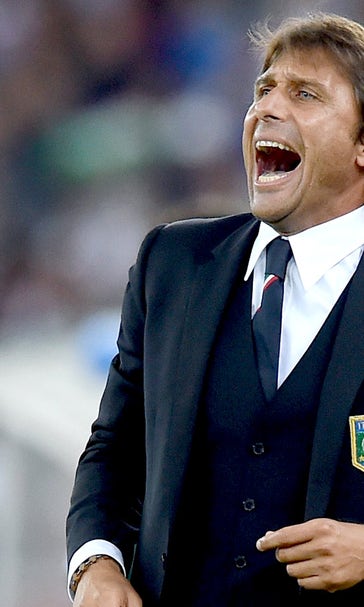 Is Italy's Conte showing too much favoritism towards Juve players?
September 9, 2014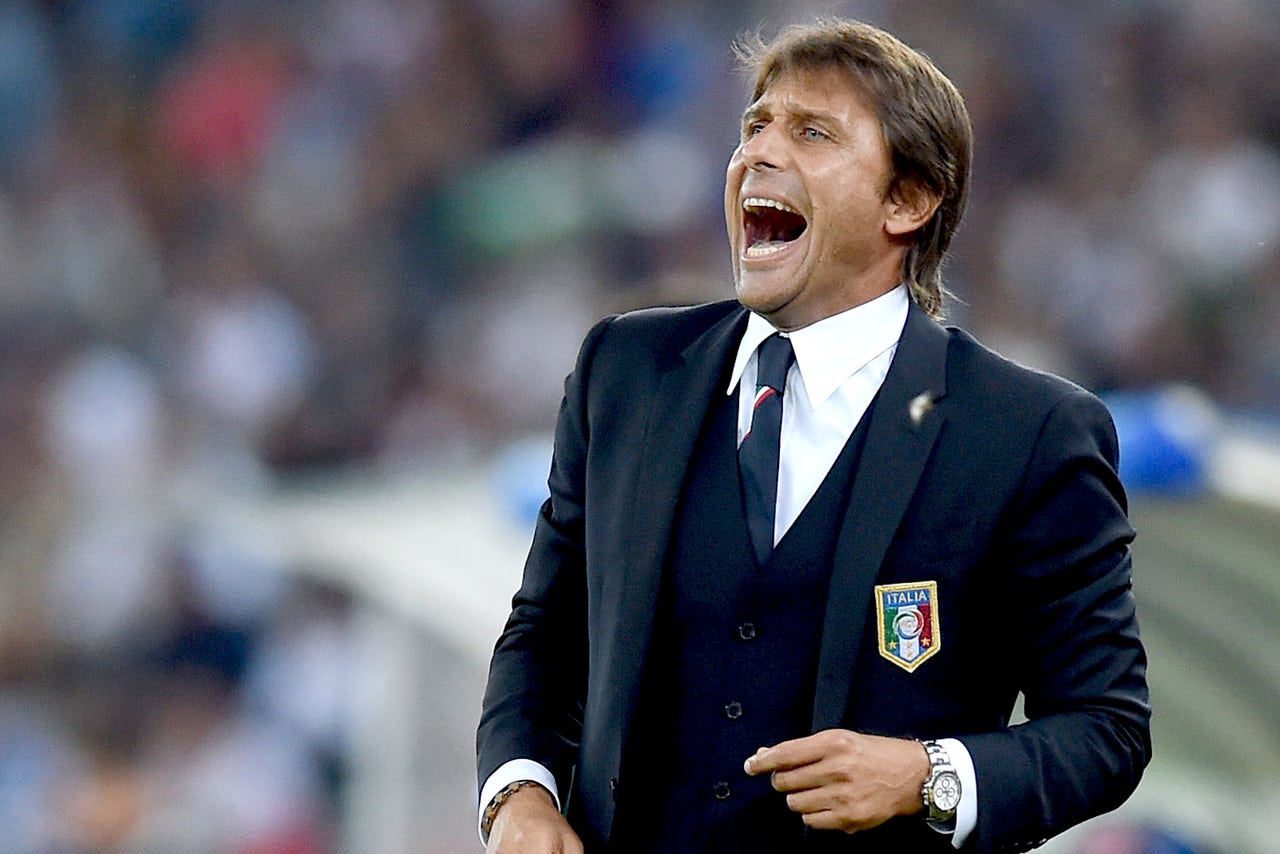 A heavy Juventus presence in the Italian national team is hardly a new phenomenon.
The 1934 World Cup was won with nine Juve players in the ranks, with the Bianconeri coming off the back of five straight Scudetto successes. Six more Juventini would collect winners' medals in 1982 after achieving back-to-back Serie A titles, while another five lifted the golden trophy in Berlin in 2006 having also secured two league crowns in two years.
Conte's decision to call up eight of his former Juve charges has drawn criticism from some camps, with many believing he has unfairly favored players that helped him to win three successive Scudetti with the Vinovo club. To some, the 45-year-old is simply using the Italy job as an extension of his former life in charge at Juventus Stadium. They would rather see a wider representation of Italian football at a time when the whole nation needs to rally around the Azzurri following another World Cup flop.
Names such as Gianluigi Buffon, Giorgio Chiellini, Leonardo Bonucci and even Claudio Marchisio are natural inclusions to most minds. However, the additions of Sebastian Giovinco, Angelo Ogbonna, Emanuele Giaccherini, Pablo Daniel Osvaldo and Fabio Quagliarella have been met with far less widespread acclaim.
Giovinco has spent the last two years battling unsuccessfully to become a first-team starter under Conte at Juve, while Ogbonna's signing from Torino ended up being a squad strengthening exercise rather than an addition to the first XI. Giaccherini, meanwhile, was sold by the Old Lady after he became surplus to requirements. Quagliarella never won Conte over as a regular in the first XI having reportedly had a training ground bust-up with the coach soon after his arrival in Turin. Osvaldo was an underwhelming loan signing from Southampton during last season.
One or two such inclusions may have been overlooked by the wider Italian consensus, but five questionable calls favoring players who have already served Conte have meant a number of issues being raised.
"We have been static for too long, with too many words and too little action," Conte told Rai ahead of Thursday's friendly against Netherlands. But for too many people, his reliance on players he has worked with before was a move backwards for Italian football.
Throw in the fact that Andrea Barzagli is likely to return once fit and Andrea Pirlo has decided to prolong his international career and by the time the Azzurri play their next block of qualifiers in October, Conte will likely have used at least 11 of the 24 Italian players he fielded during his three years as Juventus boss.
But how justifiable is it to call up 46 percent of your former charges in your first three games as Italy boss? Much of the answer lies in Pirlo's quotes when confirming he will play on in the famous blue shirt.
"I have spoken to Conte and given my OK regarding the national side," said the Juventus midfielder. "I liked the look of the team against the Netherlands. You can already see the work of the coach."
That performance in Bari was one which made many sit up and take notice. There was a hunger, a desire to cover every yard, a thirst for the ball which was sadly lacking both before and during the World Cup under Cesare Prandelli. Conte appeared to immediately garner a togetherness of spirit similar that which propelled his Juve side to heights it had not experienced in half a decade. The injection of Conte's men helped Italy to hit the ground running.
In truth, we are unlikely to see all five of Giovinco, Giaccherini, Ogbonna, Osvaldo and Quagliarella in France in 2016. Some of them may make it, but it would be a huge shock to see the entire quintet in the team photo. They have not necessarily been included for their ability, nor for their potential contribution in the longer term. Rather, they are currently serving as examples.
They know what Conte wants, and Conte knows what he can get from them. All the while, the rest of the squad can see where the bar has been set in terms of endeavor, attitude and willing.
The new coach will demand that players work as hard as possible for him, and his large Juventus contingent will be his crash test dummies as he sets about priming the rest of Italy's players for the huge job of impressing a relentless task master.
FOX Soccer and Goal.com have teamed up to bring you the best in world soccer coverage. Visit Goal.com, and follow them on Twitter and Facebook.
More from Goal.com:
Live transfer blog: Latest news from summer window
The summer's most expensive transfers
Transfer talk: 24/7 source for the latest rumors
---